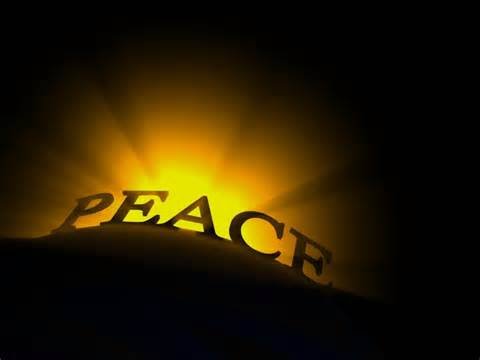 Jesus says, "Peace I leave with you; my peace I give you; but the kind of peace I give you is not the world's peace."(John 14:27)

What sort of peace does he mean? And was it a gift only to those who heard him or is it a gift we receive as well? The second question is, for me, easy to answer. Of course, it is for us. We are disciples, too. Besides, the source of that peace and all other blessings is, as Jesus says again and again, the one he calls Abba (which is like our Daddy) or the Father as traditional biblical texts say. So it was not a gift limited to the twelve or twenty or fifty or more who heard him.
But what is peace? Is it the absence of war? Or is it more?
The Hebrew word, shalom, is often translated as "peace," and it is that, but actually so much more. It is a term that encompasses wholeness and completeness, a sense of wellness and even gratitude. Some say that shalom causes us to give back generously for the blessings we have received.
How might this larger vision of peace be present in our world, in our community, in ourselves? Do you experience this sort of larger, deeper peace? Given all that is happening in the world, peace can seem very distant, perhaps even foreign.
But what about in your personal life, your family and friends? What about in our faith community, in our larger MCC movement?
I know I experience moments of peace, but they are so easily and often disrupted by all sorts of trouble and unease-everything from technology troubles to a less than courteous store clerk to having too much to do and being hard on myself for mistakes (and then there is all the political violence in our nation these days, not to mention the world). My guess is that you have your own version of this.
But since Jesus makes the gift, and we know he does not give lightly and that he is true to his word, then it must be possible for us to have more peace, in our own lives, in the lives of those around us, in the DMV, in the United States, everywhere on earth, indeed in the whole of creation.
On this Memorial Day weekend, as we honor those who gave their lives in service to our country, to the ideals we seek to live in our land and in the world-knowing that their last moments of life were undoubtedly not peaceful at all-I hope you will join me and many others for Sunday worship at 9 and 11 am as we explore peace, as we pray for peace, as we Imagine Peace.
Rev. Dr. Robin Hawley Gorsline
Poet & Queer Theologian
Writer-Theologian in Residence
Metropolitan Community Church of
Washington D.C.


"UP COMING EVENTS"
Join your MCCDC Family for the Night Out at the Nationals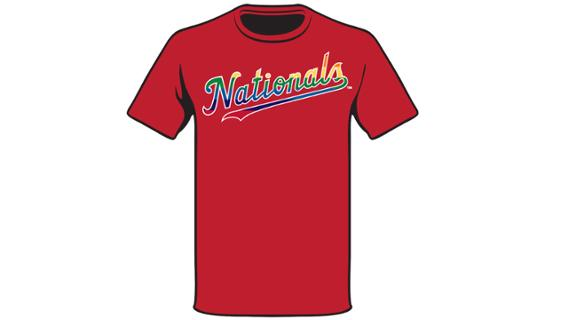 Tuesday Jun 4 at 7:05 PM
Tickets are $31. Payment is due by May 26rd. Do not let cost be a barrier to attending. Please contact Rev Cathy at 202-638-7373 or revcathy@mccdc.com

SHARE Food Program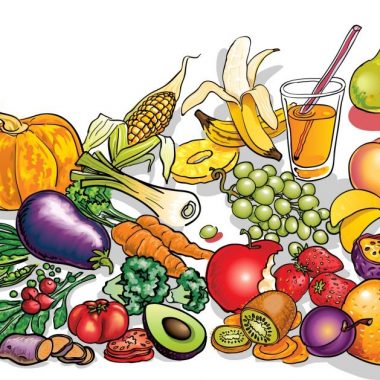 Mark your Calendar for some great food deals!
Place your order NLT June 09, 2019 with Church office at
churchoffice@mccdc.com or 202-638-7373.
See full food menu posted in fellowship hall on the doors. Distribution day is Saturday June 21st at 10 AM.

Parking Corner / Options

Click here to find out your parking options
This Ad is to notify the congregation that construction on the M Street lot has started and parking in that area is no longer permitted.
For more information contact Greg Snyder gcsnyder01@aol.com

You're invited! To the Drum Heart Beat Of Humanity 9th Annual Dance Concert, Friday May 24th at 7:30 PM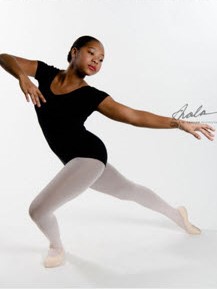 Come out to support our very own McKenzie Green, daughter of Tiffany Green and Lilah Blackstone.
The concert will be held at the Montgomery College Cultural Arts Center, located at 7995 Georgia Ave, Silver Spring, MD 20910.
General Admission $25.00 & 30.00
Click here for more information on their web site.

"CHURCH NEWS"


MCCDC's Pride Outreach Ministry invites you to share our message of God's inclusive love for all people – at the 2019 Pride events! Let us reach people who are hungry and thirsty for a community that is inclusive, loving and creative. MCCDC is still the place to be!
MCCDC is partnering with MCCs and other faith communities in the DMV area that share our message of faith & inclusion. Together we are a Pride coalition called "ChurchesUnitedInPride". Our message this year is: "We won't be silent – Speaking Truth in Pride".
So, come out and be a part of Pride: Join us for the events and march with us in the Parade!
We are also offering a Pride shirt again. You can order and pay for yours online:
Click Here To Order Your Shirt
If you have any questions about Pride, please contact Knut Panknin at knutpanknin@gmail.com


Upcoming Pride dates:

Black Pride
– May 24-28 (Host Hotel: Renaissance Hotel, 999 9th St NW)
La Fe Service / Latino Pride
– Saturday, June 1, 6 PM (MCCDC)
Capital Pride
– Parade Sat, June 8 (Dupont Circle)
CAPITAL PRIDE FESTIVAL


Sunday, June 9, 2019
12:00 PM – 10:00 PM
Pennsylvania Ave. & 3rd St. NW
Metro: (GREEN) Archives-Navy Memorial-Penn Quarter
If you have any questions about Pride, please contact Knut Panknin at knutpanknin@gmail.com

Capital PRIDE Interfaith Service on June 11th at 7 PM
>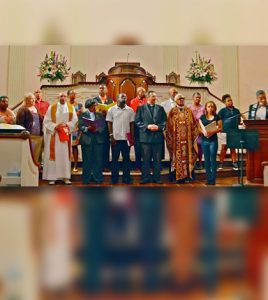 Join your DC faith community in celebrating our 36th annual service. This year the service will be held at Adas Israel.
Our theme is "Shout Outloud Together!"
Location details:
Adas Israel Congregation
2850 Quebec Street, NW
Washington, DC 20008
Cleveland Park Metro

Dancing * Fun * Dancing, Line Dancing! Line Dancing! It's coming to MCCDC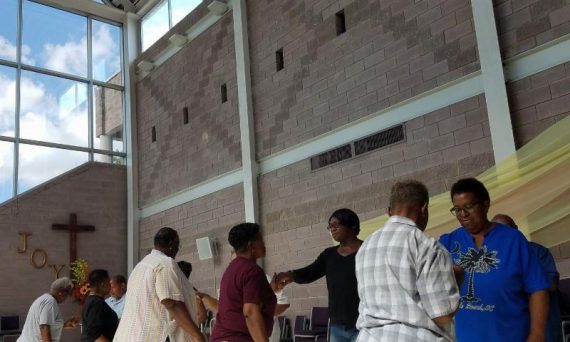 LGBTQ all are welcome
Saturdays,June 8th , June 15th at 12pm
474 Ridge Street, Washington, DC. Jerrie our instructor she'll teach us the hottest line dances for the summer!!
Donation – $6 Per Class (cash)
Contact Robin Anderson for info
252robin@gmail.com

Join us for our 7th Annual Party with a Purpose: Old School Dance Party, Saturday May 28, 2019 3:30 pm – 7:30 pm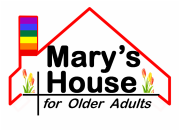 THE GRAND HYATT WASHINGTON
1000 H Street, NW, Washington, DC 20001
DJ/Dancing/Door Prizes
Donation: $40 in advance and $50 at the door.
Click Here to Buy Tickets
Contact:
Mary's House 202-269-5736 * Arie 240-432-5996 * Dre 202-277-2498
Join us at the Kennedy Center for the Dance Theatre of Harlem
Program on May 25th Tickets $75 per person.

MCC General Conference Registration is open. REGISTER NOW by clicking onthe link below.Celebrate the 50th Anniversary of Metropolitan Community Churches in Orlando!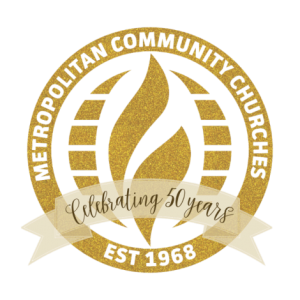 In 1968, 12 people gathered in Rev. Troy Perry's living room to celebrate a risen Christ who includes all at His table, most especially the LGBTQ community.
General Conference 2019 will bring together MCC'ers from around the globe to worship and celebrate God's all-inclusive love. Come, taste, and experience all that MCC is and is becoming.

Join Us on YouTube and subscribe to the MCCDC YouTube Channel!
Stay current on our video postings .
Click here to see more MCCDC Videos
Inspiration Videos, Metropolitan Community Church of Washington DC

"Ministry Spotlight"
"Trustee Corner"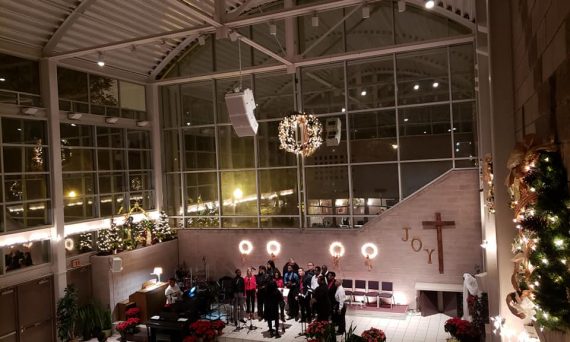 This is an update on the repair project that involves repairing/replacing the lighting control panel in the sanctuary.
Click Here to read Details on Sanctuary lights

The Soundboard Ministry Needs YOU!!!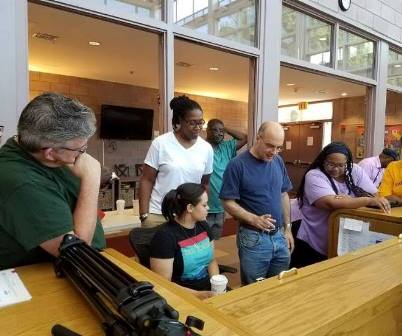 Soundboard volunteers are needed for 9am and 11am services. No experience needed. You will be trained on a state of the art soundboard, setting mics up for service and learning the technical side of handling the sound board. We would like to have you train at the 9am service and continue training at the 11am service but if your prefer to train only at one service you can.
Please contact me Michael Cunningham at mjcunningham2013@gmail.com or stop by to talk with any soundboard volunteer.

The Hospitality Ministry Needs Your Help!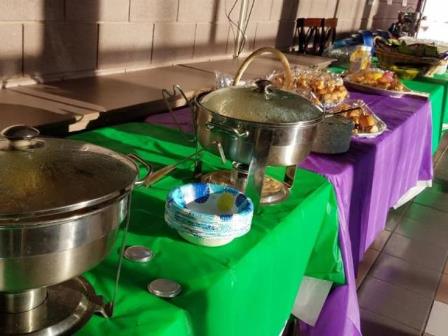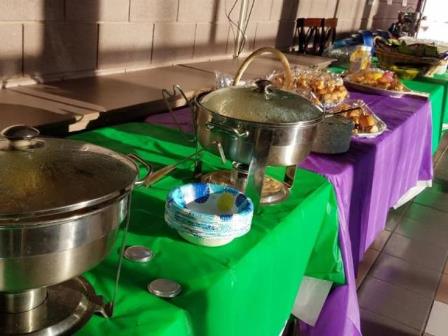 If you have hospitality items that you would be willing to bring in and support Sunday hospitality, please contact the church office at
churchoffice@mccdc.com or 202-638-7373.. Items for consideration are:
Items that are needed:
Keurig Cups
Fresh Fruit
Granola Bars
Box of Coffee Straws
Bagels

MCCDC Bible Study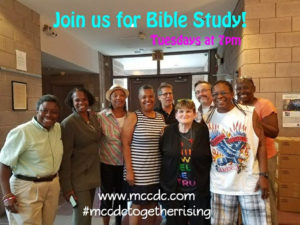 A time of community, fun, learning, and sharing!
Tuesdays, from 7:00 – 8:00 PM in the Welcome Hall
For more information please contact Dale Madyun-Baskerville at the churchoffice@mccdc.com or call (202) 638-737.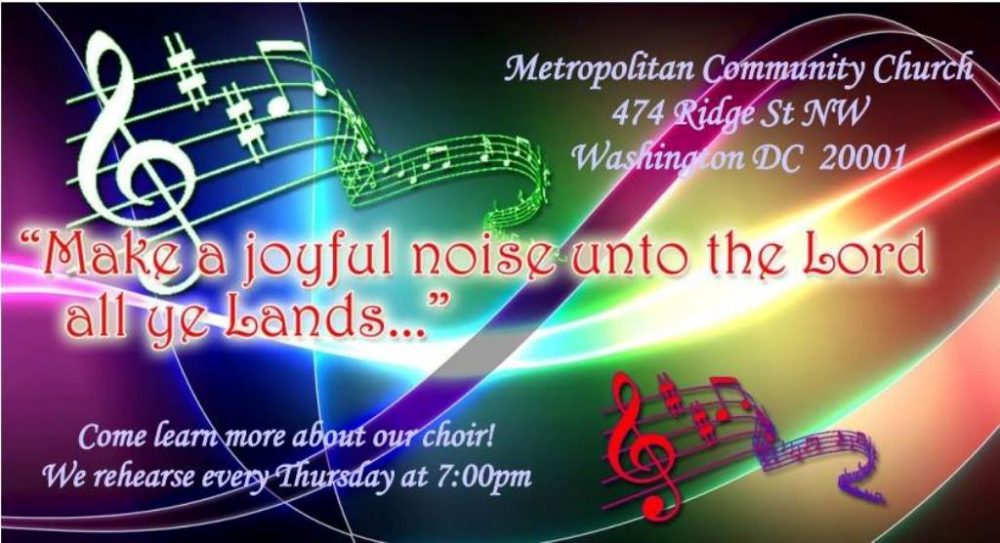 "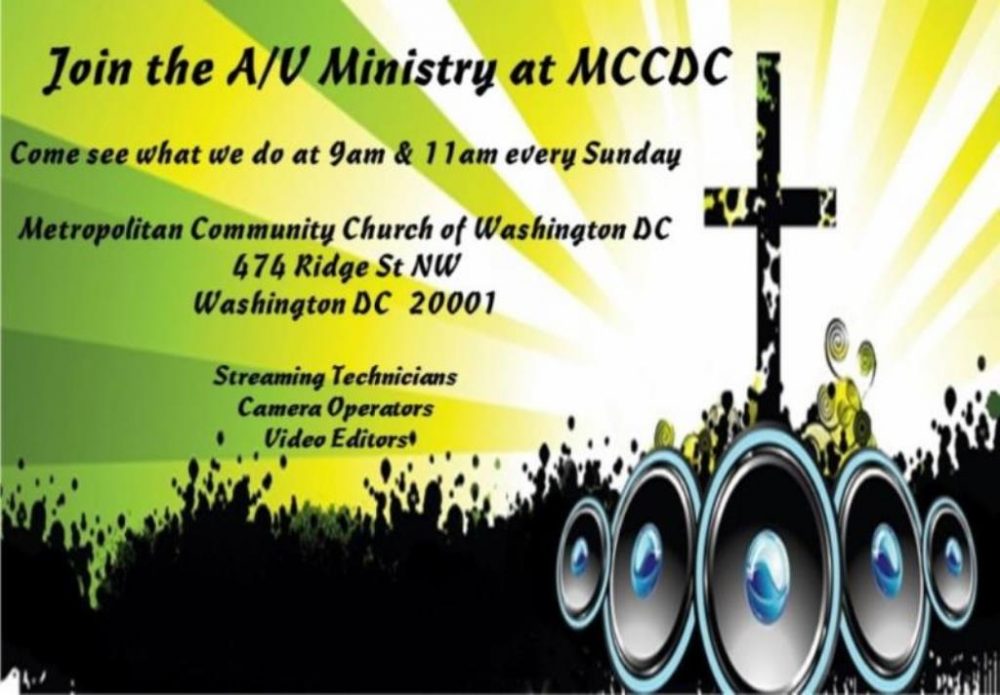 Prayer Corner

Please continue to hold in your prayers Keith Richardson, George Hendrickson and Fannie Woody who are in Nursing Homes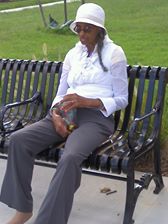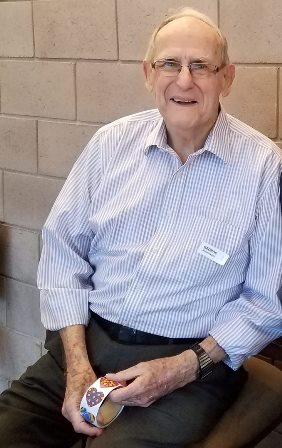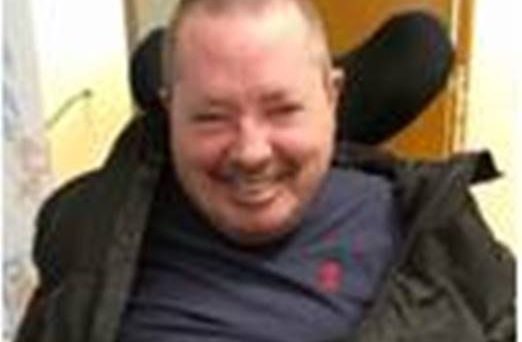 Join our Worship and Arts Ministry!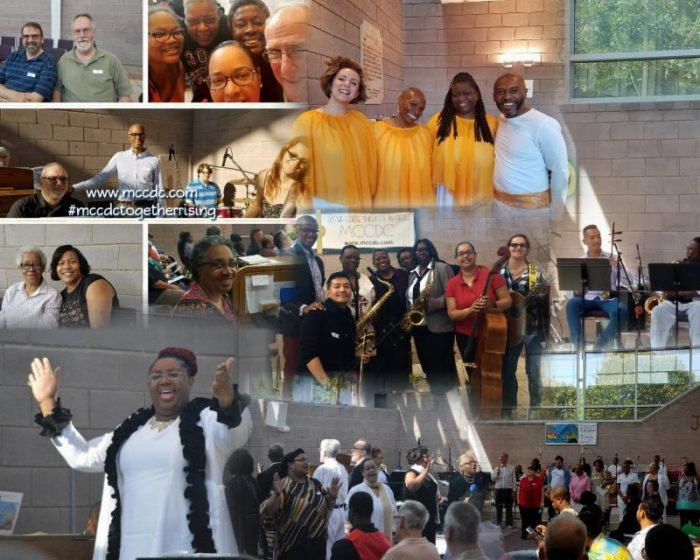 Ministry
Meeting Time
Contact
E-mail
9 AM Choir

Sunday

8:15 AM

Daniel Scearce
danscearce@aol.com
11 AM Choir

Thursdays

7:00 PM

Diedre Mouton Gray
msdeedeemusic@gmail.com
Dance
Every other Tuesday
5:00 – 6:45 PM
Cathy Batson
cathybatson1@verizon.net
Drama
Mondays
6:30 PM
Jules Christian
enjoyingtoday@hotmail.com
Eclectic Praise
Sundays
12:30 PM
Johanna Hardy
brassrat93@gmail.com