This Week's Reflection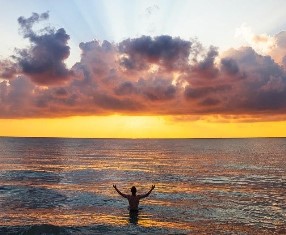 "The whole earth is filled with awe at Your wonders, O God; where morning dawns, where evening fades, You call forth songs…" ~Psalm 65:8
Bitter memory lingered in the atmosphere. As Muslims, Christians and Jews we were together at Yad Vashem, the World Holocaust Remembrance Center in Jerusalem. We could not speak. No words could meet the moment. Then, a lone courageous voice began to hum an ancient Hebrew hymn. Other voices joined. Then it seemed the voices of those who had sojourned millenniums before, from captivity in Egypt to freedom in the Promised Land, had joined us as the hum became full song. It was a moment where mourning became morning and hope resounded to liberation. I've returned to that moment countless times, and it continues to strengthen my faith.
We traveled with widely different beliefs; in common was our hope for peace in the Middle East. We were committed to listening and learning from each other, as well as educators, journalists, and leaders, including the Mayor of Tel Aviv. We also met with Palestinians who crossed the line to meet with us and share their stories of ancestral lands lost to injustice. The days were long, over-planned, charged with emotions. Yet at various points each day there was song. Sometimes song moved us into a spirited Sufi dance. At other times the Muslims and Jews sang along with the conservative Baptist who had brought his guitar all the way from Houston. Our Quaker friends taught us that silence is also song. Our Catholic siblings led us in Gregorian Chant at St. Joseph's Church in Nazareth.
At MCCDC, we too are a people of many songs. This Sunday, we begin a new series, Songs of our Souls. In coming days our songs will include Gospel, praise, favorite hymns, original compositions and rhythms that break into dance. Lasting songs passed from generation to generation are often rooted in scripture, especially the Psalms. Yet, as we will see in coming weeks, the Bible in its fullness is itself a song.
Our scriptures this Sunday from Psalm 80 and Hebrews 12:1-2 invite us to songs of faith that meet the moment.
Join us for Borderfree Worship at 9:00 and 11:00 a.m. Eastern in person and online, or later on demand. Songs open our souls. Songs unite our souls. Songs are prayers. Maybe, when we consider the world today, it is our songs that will save us.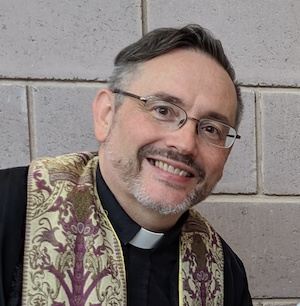 Grace and peace,
Rev. Elder Dwayne Johnson
MCCDC Senior Pastor

In-Person Re-Entry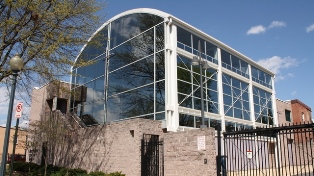 We return to In-Person Borderfree Worship on Sunday. You're invited to continue participating virtually via live stream or join us in person at Fifth & Ridge NW in Washington, DC. Masks are required.
Learn more at borderfree.mccdc.com and let us know if you're planning to attend in person. Visit checkin.mccdc.com (preferred) or contact church administrator Melvin Moore Adams at churchoffice@mccdc.com or (202) 638-7373.
We still need volunteers to sustain in-person worship. Please visit volunteer.mccdc.com and fill out the form for the dates and positions in which you can serve your church. Have questions about roles and responsibilities? Contact Chocolatté Miller, chocolatte.miller@outlook.com

Thank You for your Generosity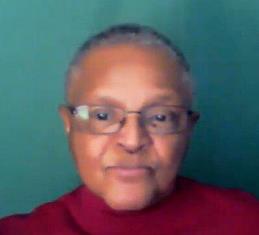 Generosity Prayer #26 by Clara Carter, MCCDC Prayer Supporter
"God, what is it You want to do through us?" —MCCDC—
Dear God, thank you for the blessings you have bestowed upon us. Thank you for working through Metropolitan Community Church of Washington DC, associated ministries, and different denominations throughout the world to carry out your work and endeavors that You have purposed us to perform.
Each time we ask, "God, what is it You want to do through us" we thank you for the Holy Spirit who leads and guide us; and we pray to heed Its voice and obey. Thank you for the wonderful opportunities to continue giving generously of our financial gifts, time, talents, and treasures, and for being a blessing to our families and others in our everyday lives.
God, whether we are happy, or sad, or suffering a great loss, help us to stay encouraged and keep the faith and trust you, for you are with us always. Thank You in your many names, Amen!
"It is God who arms me with strength and keeps my way secure." ~2 Samuel 22:33 (NIV)

Celebrating David York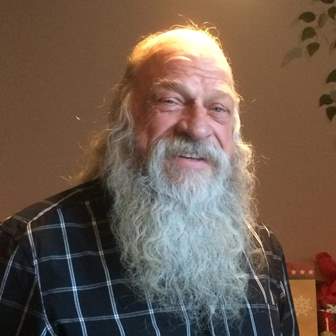 David York, husband of David North, director of the Mosaic Harmony community choir, passed away July 21st after a courageous three-year battle with cancer.
If you would like to honor David York, please consider donating to support the continued uplifting music of Mosaic Harmony. Click here to donate online or send a check to Mosaic Harmony, 2961A Hunter Mill Road #611, Oakton, VA 22124.
There will be two celebrations of life. One in Belfast, Maine this Sunday, August 7th. The other here in Washington DC on Friday, August 19th.

Breast Cancer Walk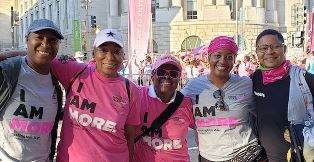 Please plan to join MCCDC in the Susan G. Komen Foundation's annual "More than Pink" Walk to End Breast Cancer on Sunday, September 18th at 7:00 a.m.
You can join in person at Freedom Plaza, 14th & Pennsylvania Avenues NW or participate virtually.
Click here to join or donate to Team MCCD. Contact Rev. Cathy at revcathy@mccdc.com for more information.

Research Study on LGBTQ+ Inclusion in Church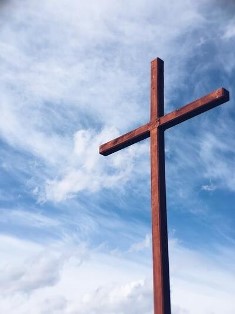 Are you an adult who identifies as LGBTQ+ and attends an open, welcoming, and affirming church? If so, please consider participating in a research study. Dr. Megan Yost at Dickinson College in Pennsylvania is seeking to learn about LGBTQ+ people who have found a home in inclusive, LGBTQ+ affirming congregations, because most other research on this topic has examined people who have left churches due to experiences with sexual prejudice.
Click here for detailed Participation involves completing an online questionnaire, which includes an essay (or spiritual autobiography). You will be offered $15 for participation.

Support for Tim Helm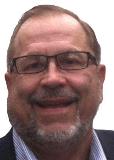 Beloved longtime MCCDC member Tim Helm is recovering from spinal and back wound complications at BridgePoint Hospital on Capitol Hill. Tim welcomes your calls in the afternoon and evening at (202) 368-9877.
Tim, our love and prayers are with you!
~Your MCCDC Family

Prayer Corner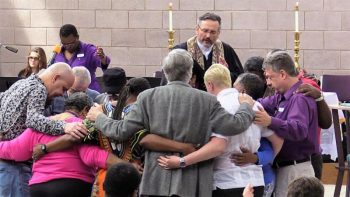 Please lift the following people up during your prayer time:
Vernessa D. Wilson for successful anticipated surgery, Jay Nitz, his sister Sherri and family for their mother's peace and comfort in hospice * Rev. Dr. Robin Hawley Gorsline • Denise Wright, her mother Lucy Mae Coombs and her aunt Lottie Mae King • Bob Jones healing from his recent fall & Jerry Giem's health • Michelle Lax • George Kerr, III • Dr. Veronica Franklin • Cecilia Hayden-Smith for healing from upcoming medical procedure, for Granny's comfort and a painless transitioning • Esther Smith for continued health • Rose Williams continued healing • Tim Helm • Randy Punley • Lynn Sulyma • Marcus Garnett • Renee Valentine & Renee Valentine's brother • Arden Shutt • Buck Carlson • Delores Fowler • Evelyn Jones • Steve Sloane • Glenn Conrad • Anthony Goode • Jeffrey Luckenbach • Cathy Batson's niece Lisa • Kim Battle • Mark Kelly and Bill Campbell health • Joshua Benkins, for health of his father Isaac David Benkins • Elaine Durden-Hunter, for healing for her mother, Earline T. Green, and dog, Angel • Marvin White, whose step mother passed of C19 • Angela Terrell • Tim Helm • Mike Washington • Angela Dodd needs prayer for healing • Cameron & Sabrina Beauford, for the health of their unborn baby.

"Church Ministries & Events"

Virtual Choir
Come and join the Virtual Voices of MCC Choir! Lift your voice in our virtual rehearsals while singing from the comfort of your home. For more info, email Music Minister Deidre Mouton Gray at msdeedeemusic@gmail.com.
Spiritual Gifts, Get Involved!
Your're invited to consider sharing your spiritual gifts by making a Scripture Reading Video or sharing a Video Testimony on what MCCDC means to you.
It does not have to be long and the AV team is standing by to help you with the video. Please email me at revdwayne@mccdc.com for more information.
Moving Spirit Dance Ministry
Come dance for God! No experience needed. Email Cathy Batson at cathybatson1@verizon.net for more information. Check out past performances on our YouTube channel, including "I Can Only Imagine" (April 2019) and "Mighty River"(February 2018).
Singing to God
Join the Virtual Voices of the MCC Choir. Lift your voice in our virtual rehearsals while singing from the comfort of your home. Email Music Minister Diedre Gray at msdeedeemusic@gmail.com
JOIN PRAYER FROM NOON TO 12:30 PM Monday thru Saturday
Join Zoom Meeting
https://us02web.zoom.us/j/7078722334
Meeting ID: 707 872 2334
The dial in is 301-715-8592
Meeting ID: 7078722334
Intercessory Prayer Team
Meets the 2nd and 4th Thursdays each month at 7 pm
Contact LaMar Jenkins at 202-750-08887
Bible Study Tuesdays at 7:00 pm Eastern
Bible Study on Summer Break unitl 31 Aug 2022
Click here to Join Zoom Meeting: https://us02web.zoom.us/j/434566329
or Dial: (301) 715-8592 ,Meeting ID: 434 566 329
Contact Dale Madyun-Baskerville at mccdcbiblestudy@mccdc.com for more information.
Pastoral Care Meeting
Meet 1st and 3rd Wednesday, each month at 6::30pm
Contact pastoralcare@mccdc.com for more information or interest in joining this vibrant church ministry this Fall

Join Us on YouTube and subscribe to the MCCDC YouTube Channel!