This Week's Reflection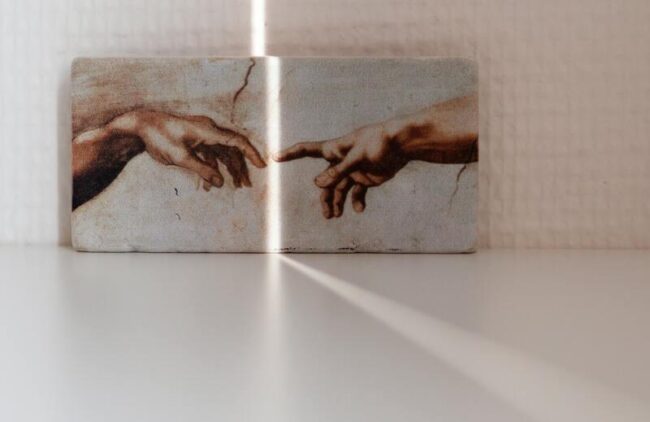 "Is this the time to seek wisdom in a new way: to let go, to wander deeper and farther into uncharted territory?" ~Wendy M. Wright
We live in a time of information overload and wisdom underload. We also live in a time of dangerous misinformation that is costing lives. Basic, yet essential, common sense is misplaced. And the mystery of intuition has been traded for superficial sound bites. It is easy to feel de-centered in the confusion of spin, propaganda, and assumptions.
This is a good time to ponder the question posed in this Sunday's scripture from James 3:13: "Who is wise and understanding among you?" We juxtapose the question from James with the caution from Psalm 1 to be aware of advice that is driven by ego, control and entitlement. The invitation of wisdom as described in Psalm 1 is to be like trees planted by streams of water, rooted deep and branching wide, offering nourishment to be freely shared.
In response to the question from James, one of the wise ones in my life is Robert Corin Morris, founder of Interweave, a learning community that seeks to deepen spirituality, strengthen wellness, and promote the common good. Before c19, we spent a week together as part of the Academy for Spiritual Formation. Both of us were processing fresh grief and loss in our lives. He helped me to look beyond raw feelings to consider how the Holy Spirit works through and with everything that life offers. He helped me learn that wisdom comes with a price. Later, he wrote: "The Holy Spirit is not just a source of inspiration and joy, but also a wise agent of holy disillusionment as we move on the path to maturity. We cannot do this by staying too safe."
Growing in wisdom is not like studying for a quiz or test. Last-minute cram sessions won't work. Wisdom is a daily and lifelong practice.
I look forward to seeing you Sunday at Borderfree Worship at 9:00 and 11:00 a.m. EDT, whether in person, virtually, or later on demand. We'll explore concrete ways we can deepen the practice of wisdom as individuals and as Beloved Community.
In preparation for worship, I invite you to join me in praying this prayer by Norman Shawchuck: "My God, in all the great and small choices I will make this day, be in my heart and in my choosing that I may come to day's end knowing I have chosen wisely for you. Amen."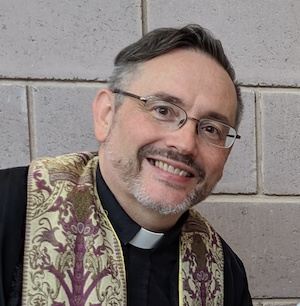 Grace & Peace
Rev. Elder Dwayne Johnson
MCCDC Senior Pastor

Borderfree Worship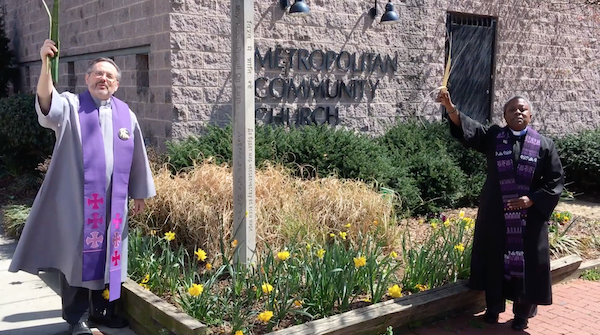 We'll begin "borderfree" worship this Sunday, August 8th. You're invited to continue participating virtually via live stream or join us in person at Fifth & Ridge in Washington, DC.
Learn more at borderfree.mccdc.com and remember to let us know if you're planning to come in person. Simply visit checkin.mccdc.com (preferred) or contact church administrator Melvin Moore Adams at churchoffice@mccdc.com or (202) 638-7373.
Volunteers Needed: We have many opportunities for you to help create this new "borderfree" worship experience. Reach out to Melvin (info above) for details. We'll gladly work with your schedule.
What is Borderfree Worship? It connects the in-person experience with the virtual experience, free of the walls of church and home. It also reaches freely through time zones and borders as we grow through global participation. Our goal is for everyone to share the same worship experience.

Virtual Walk & 5K to End HIV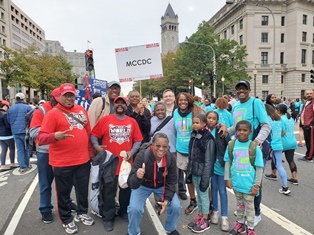 On Saturday, October 23, we are participating in the 35th annual Walk & 5K to End HIV benefiting the programs and services of Whitman-Walker Health.
While we may not be able to walk side-by-side this year, we can come together virtually to share stories, support one another, and raise money to save lives.
Click here for more information, donate or to join Team MCCDC

CASTING CALL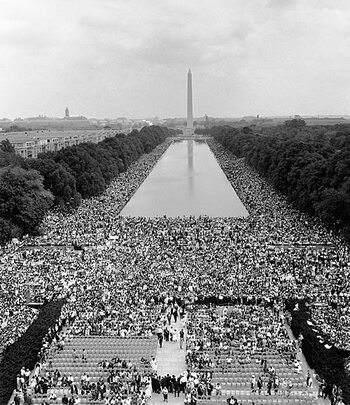 A filmmaker plans to recreate portions of the historic 1963 March on Washington and is looking for background actors or "extras" for this Netflix/Higher Ground movie about gay civil rights leader Bayard Rustin.
Visit RustinExtrasDC on Facebook for more information about the casting call.

Writers' Ministry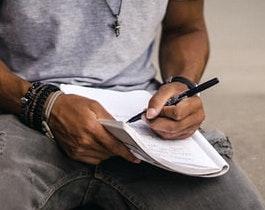 MCCDC's Writers' Ministry will gather next on Wednesday, September 22nd at 7:00 p.m. ET. Whether you are an experienced writer or want to begin writing, or do more, please consider joining and contact Rev. Dr. Robin Hawley Gorsline, Writer-Theologian in Residence, at writer@robinhawleygorsline.com.

Prayer Corner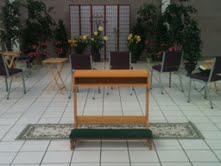 Please lift the following people up during your prayer time:
j.scales and family in the passing of their father • Francine Clark and the family of Rose Herring • The family of Louis Hicks, Sr. • Lilah Blackstone and the family of Terry Blackstone • Bob Jones &Bob Jones' son Chuck & wife Karen • Jerry Giem & Jerry Giem's son, Jason and nephew, Travis • Valeria Myers' Daughter Chantelle & Son Donald• Michelle Lax • George Kerr, III • Dr. Veronica Franklin • Mama Cee's sister and niece • Rose Williams • Randy Punley • Lynn Sulyma • Esther Smith • Marcus Garnett • Renee Valentine & Renee Valentine's brother • • Arden Shutt • Buck Carlson • Delores Fowler • Elaine Durden-Hunter's mother, Earline T. Green • Evelyn Jones • Steve Sloane • Glenn Conrad • Anthony Goode • Jeffrey Luckenbach • Cathy Batson's niece Lisa • Cynthia Melman • Kim Battle • ABilly Jones-Hennin • Bill Campbell • Mark Kelly • JoThe family of Joshua Benkins' Aunt Ellen who passed and for the health of his Father Isaac David Benkins • Amy Stark, on the loss of her cat Rusty, Denise Wright at the passing hof her cousin Marlo Morris• Robin Anderson for the healing of her sister Pam• Tina Fulps at the passing of her friend Emily.

C19 Vaccine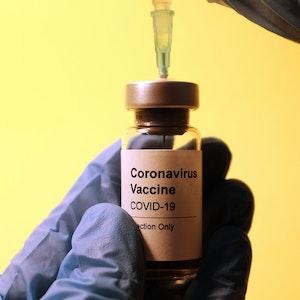 Have you been vaccinated yet? Everyone 12 years or older — including undocumented immigrants — is now eligible. Visit vaccines.gov to find a location near you and make an appointment.
The Federal Emergency Management Agency is providing reimbursements up to $9,000 for funeral expenses incurred as a result of C19. To apply, visit FEMA's website.

"Church Ministries & Events"

Virtual Choir
Come and join the Virtual Voices of MCC Choir! Lift your voice in our virtual rehearsals while singing from the comfort of your home. For more info, email Music Minister Deidre Mouton Gray at msdeedeemusic@gmail.com.
Spiritual Gifts, Get Involved!
Your're invited to consider sharing your spiritual gifts by making a Scripture Reading Video or sharing a Video Testimony on what MCCDC means to you.
It does not have to be long and the AV team is standing by to help you with the video. Please email me at revdwayne@mccdc.com for more information.
Moving Spirit Dance Ministry
Come dance for God! No experience needed. Email Cathy Batson at cathybatson1@verizon.net for more information. Check out past performances on our YouTube channel, including "I Can Only Imagine" (April 2019) and "Mighty River"(February 2018).
Singing to God
Join the Virtual Voices of the MCC Choir. Lift your voice in our virtual rehearsals while singing from the comfort of your home. Email Music Minister Diedre Gray at msdeedeemusic@gmail.com
JOIN REV. DWAYNE IN PRAYER FROM NOON TO 12:30 PM Monday thru Saturday
Join Zoom Meeting
https://us02web.zoom.us/j/7078722334
Meeting ID: 707 872 2334
The dial in is 301-715-8592
Meeting ID: 7078722334
Intercessory Prayer Team
Meets the 2nd and 4th Thursdays each month at 7 pm
Contact LaMar Jenkins at 202-750-08887
Bible Study Resume 14 Sept. 2021
Tuesdays at 7:00 pm Eastern
Click here to Join Zoom Meeting: https://us02web.zoom.us/j/434566329
or Dial: (301) 715-8592 ,Meeting ID: 434 566 329
Contact Dale Madyun-Baskerville at mccdcbiblestudy@mccdc.com for more information.
Pastoral Care Meeting
Meet 1st and 3rd Wednesday, each month at 6::30pm
Contact pastoralcare@mccdc.com for more information or interest in joining this vibrant church ministry this Fall
Writer's Ministry
The MCCDC Writers' Ministry mission is to offer to our church and the world more reflections and devotionals throughout the year. If you'd like to join this project, now or in the future, please contact Rev. Dr. Robin Hawley Gorsline, Writer-Theologian in Residence, at writer@robinhawleygorsline.com

Join Us on YouTube and subscribe to the MCCDC YouTube Channel!