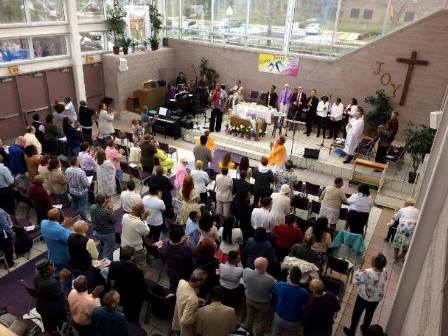 "I do a medley of hymns in all my sets, whether I'm in an arena, in a theater, in an amusement park." ~Yolanda Adams<
Songs have power beyond words. Songs put words into rhythm. When words are lost, songs have staying power. This Sunday at MCCDC we will sing our hearts full and sing our hearts out. Last Sunday, we invited you to let us know your favorite hymns. MCCDC has a lot of favorite hymns! We'll sing many of them this Sunday.
Our scriptures for Sunday convey the spiritual potency of music. Psalm 95: 1-7 begins with this soaring invitation: "O come, let us sing to the Lord; let us make a joyful noise to the rock of our salvation!" Ephesians 5: 18-20 echoes the invitation of the Psalm: "Be filled with the Spirit as you sing psalms and hymns and spiritual songs among yourselves, singing and making melody to the Lord in your hearts."
In addition to our love of song, at MCCDC we believe that everyone has something to say. We not only believe in the "Priesthood of all Believers," we put our belief into practice. It was a joy to have Kathleen Carey as our special guest at our recent 48th Anniversary Celebration. This Sunday, we will receive inspiration from two of our members: Robin Anderson and Lamar Jenkins. Don't miss their sharing as two of MCCDC's Sacred Voices.
I invite you to be ready to sing this Sunday, and ready to receive and share as we experience the Presence of God in song, prayer, Sacred Voices, and community.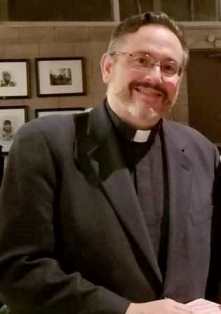 By Faith,Rev Elder Dwayne

"UP COMING EVENTS"
Mark your Calendars! MCCDC amd UFCDC Partnership Sunday!
04 Aug 2019, 12 PM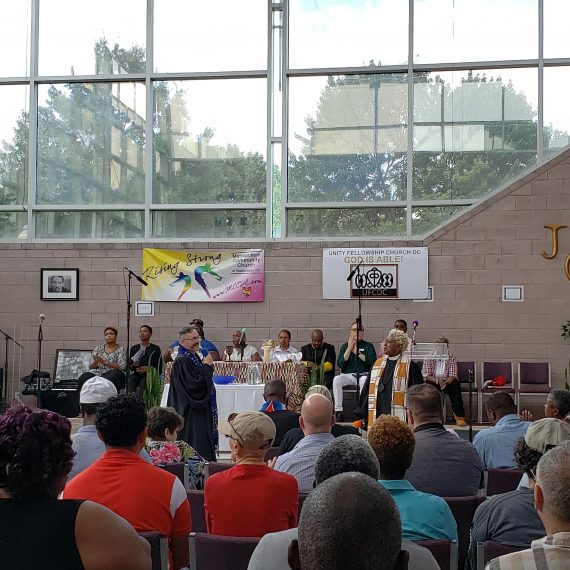 Join your MCCDC and UFCDC families for Partnership Sunday. We will offer our regular 9 am service. The second service will be held in partnership with our UFCDC siblings at 12pm.
Signed up to donate your favor desert or help with clean up and setup. Sign-Up sheets are posted on the back of the welcome hall wall. Lunch will be provided after the service.

MCCDC Pool Party, Sponsored by Older Adult Ministry, All ages are welcome.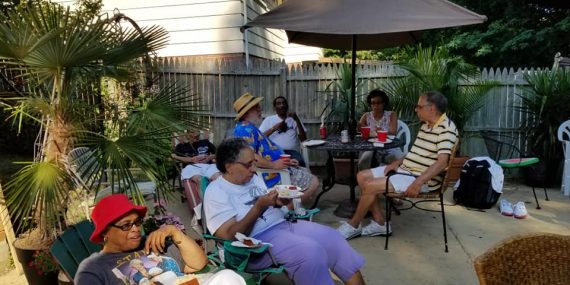 Saturday, July 13th at 4:00 P.M.
The home of Darryl Walker
8312 20th Avenue, Adelphi, MD 20783
You and your friends are cordially invited to the MCCDC Older Adults Pool Party. It is a social affair with home cooked food, live entertainment, great oldies music, dancing, swimming, and just lounging around poolside. The cost is $5 to cover a complete meal, soft drinks, wine, water, and munchies. Bringing a side dish is appreciated. Unused monies will be considered a fund raiser for the Older Adults Ministry. A signup sheet and tickets/RSVP are available on the last Sunday in June and the first Sunday in July at the Information Station following the 9:00 and 11:00 services.
TO RSVP and for MORE INFORMATION: Please email Darryl at darryl_1945@yahoo.com or call 202-297-688

"CHURCH NEWS"
Dancing * Fun * Dancing, Line Dancing! Line Dancing! It's coming to MCCDC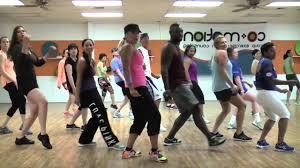 LGBTQ all are welcome
Saturdays, June 29, July 20, and July 27 at 12pm
474 Ridge Street, Washington, DC. Jerrie our instructor she'll teach us the hottest line dances for the summer!!
Donation – $6 Per Class (cash)
Contact Robin Anderson for info 252robin@gmail.com

Atlantic City Resort Hotel and Casino Bus Trip 14 Sept 2019 <h/2>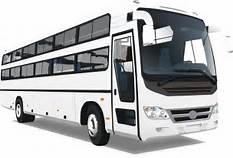 This event is sponsored by the Older Adults Ministry, but anyone is warmly invited to join!
Departs MCCDC promptly at 7AM and returns at 11 PM.
The cost is $50 and must be paid in advance. The deadline for sign up is Sept 1st. For more information please contact Ace Barbari at 703-303-2934.

MCC General Conference Registration is open. REGISTER NOW by clicking onthe link below.Celebrate the 50th Anniversary of Metropolitan Community Churches in Orlando!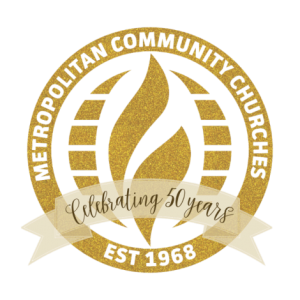 In 1968, 12 people gathered in Rev. Troy Perry's living room to celebrate a risen Christ who includes all at His table, most especially the LGBTQ community.
General Conference 2019 will bring together MCC'ers from around the globe to worship and celebrate God's all-inclusive love. Come, taste, and experience all that MCC is and is becoming.

Join Us on YouTube and subscribe to the MCCDC YouTube Channel!
Stay current on our video postings .
Click here to see more MCCDC Videos
Inspiration Videos, Metropolitan Community Church of Washington DC

"Ministry Spotlight"
"Trustee Corner"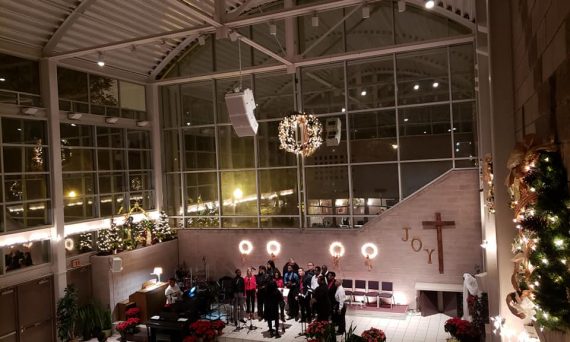 This is an update on the repair project that involves repairing/replacing the lighting control panel in the sanctuary.
Click Here to read Details on Sanctuary lights

The Soundboard Ministry Needs YOU!!!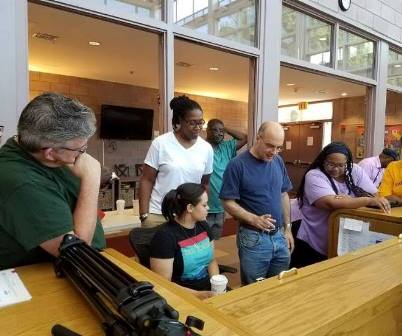 Soundboard volunteers are needed for 9am and 11am services. No experience needed. You will be trained on a state of the art soundboard, setting mics up for service and learning the technical side of handling the sound board. We would like to have you train at the 9am service and continue training at the 11am service but if your prefer to train only at one service you can.
Please contact me Michael Cunningham at mjcunningham2013@gmail.com or stop by to talk with any soundboard volunteer.

MCCDC Bible Study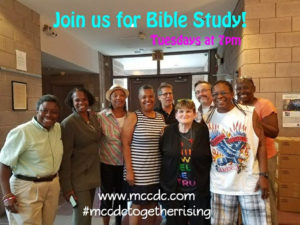 A time of community, fun, learning, and sharing!
Tuesdays, from 7:00 – 8:00 PM in the Welcome Hall
For more information please contact Dale Madyun-Baskerville at the churchoffice@mccdc.com or call (202) 638-737.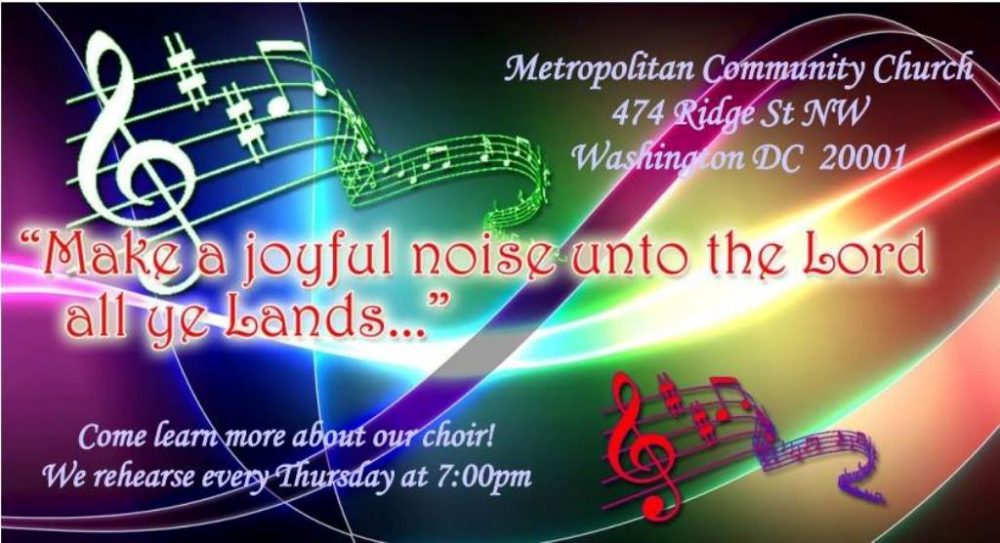 "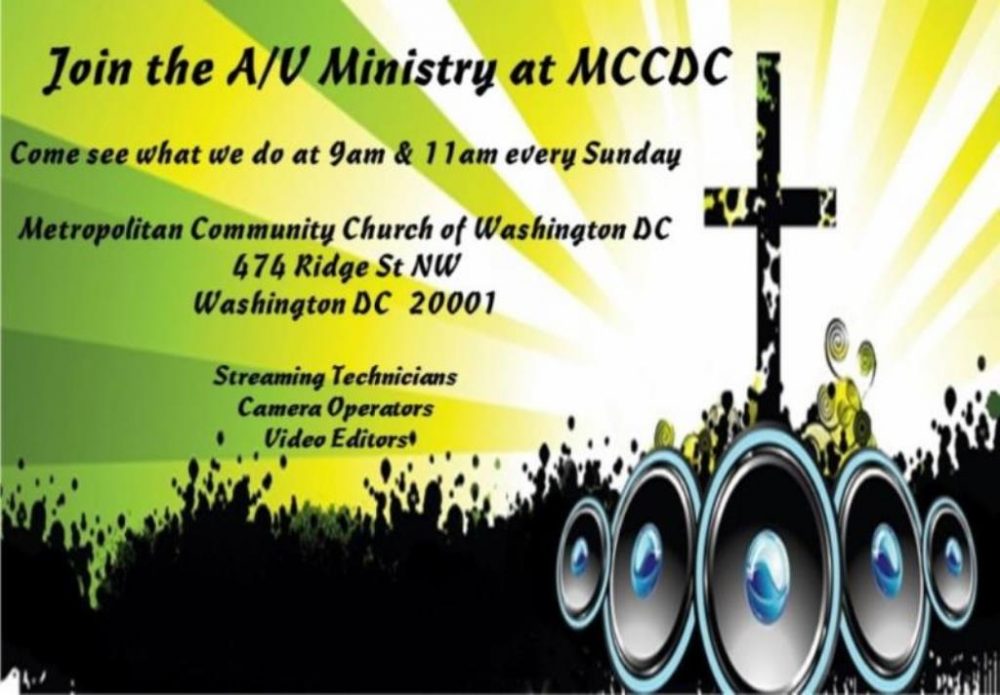 Prayer Corner
Please continue to hold in your prayers Keith Richardson who is in a Nursing Home.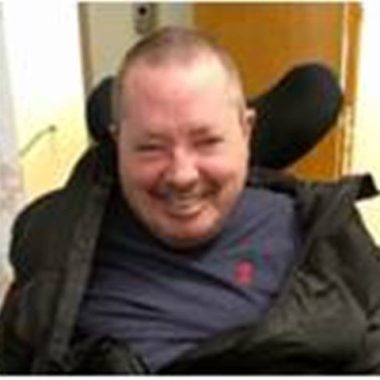 Join our Worship and Arts Ministry!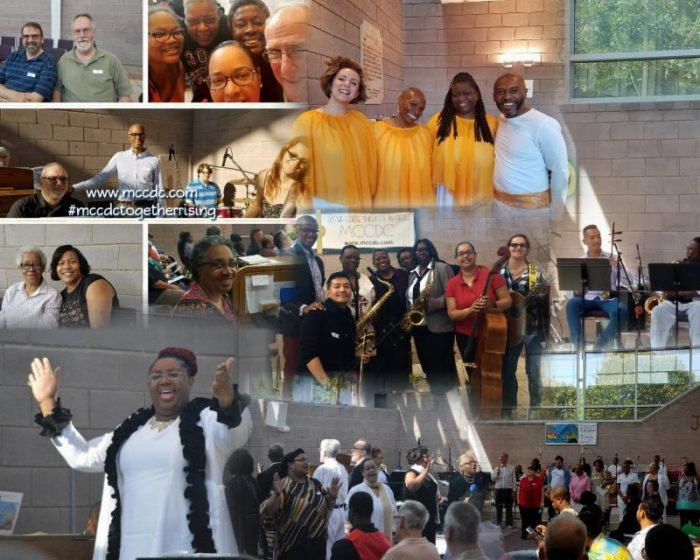 Ministry
Meeting Time
Contact
E-mail
9 AM Choir

Sunday

8:15 AM

Daniel Scearce
danscearce@aol.com
11 AM Choir

Thursdays

7:00 PM

Diedre Mouton Gray
msdeedeemusic@gmail.com
Dance
Every other Tuesday
5:00 – 6:45 PM
Cathy Batson
cathybatson1@verizon.net
Drama
Mondays
6:30 PM
Jules Christian
enjoyingtoday@hotmail.com
Eclectic Praise
Sundays
12:30 PM
Johanna Hardy
brassrat93@gmail.com