This Week's Reflection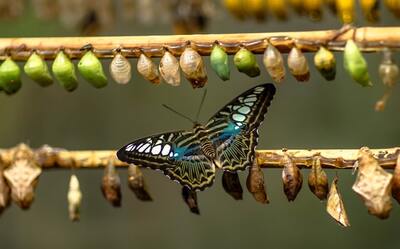 "Let us commit to transformation. Challenged by our own fears, especially of change and changing; by our own doubts, especially when we doubt your love for us or doubt that we or others are worthy of love… Let us commit to transformation…" ~ MCC Global Pridetide Community Prayer for July 3, 2022
"Let us commit to transformation. Challenged by our own fears, especially of change and changing; by our own doubts, especially when we doubt your love for us or doubt that we or others are worthy of love… Let us commit to transformation…" ~ MCC Global Pridetide Community Prayer for July 3, 2022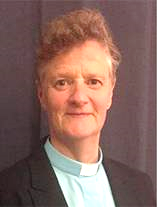 We are called to the ongoing work of transformation. Notice I did not say perfection. Our call is to the humbling, stumbling, yet still moving work of change, sometimes one mistake at a time. Then, perhaps in unexpected ways, comes victory and celebration. Then there may be another setback, inviting us to look at reality with curiosity and upon reflection do something differently. Such is the imperfect process of transformation.
Our scripture for Sunday from Romans 12: 1-2 is an invitation to a way of living that is in contrast to prevailing values: "I appeal to you therefore, siblings and neighbors, by the mercies of God, to present your bodies as a living sacrifice, holy and acceptable to God, which is your spiritual worship. Do not be conformed to this world, but be transformed by the renewing of your minds, so that you may discern what is the will of God…"
I invite you to join me in this prayer, which we will also pray together as part of our worship this Sunday:
This Sunday, our MCCDC Borderfree Worship at 9:00 and 11:00 a.m. Eastern, in-person and online, will incorporate elements from our Global General Conference, including a timely message from our Moderator, Rev. Elder Cecilla Eggleston. She reminds us that our call to be a transformative movement includes knowing that "MCC is much more than it's ok to be gay…" Our vision is larger. Our vision embraces what Howard Thurman describes as discovering the genuine in each of us, growing with the genuine and sharing it with others. Our Moderator calls MCC to be "transformed into a more inclusive and loving place." Our Moderator states that we all have a part in in this: "It will take all of us to transform the world!"
I invite you to join me in this prayer, which we will also pray together as part of our worship this Sunday:
"O God, lift us beyond our self-imposed ceilings. Transform our human natures into the nature of Christ. Bring us out of the chaos and into communion with you. Amen."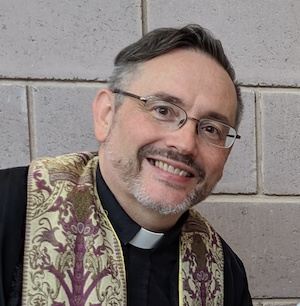 Grace & Peace,
Rev. Elder Dwayne Johnson
MCCDC Senior Pastor

Email Scam Alert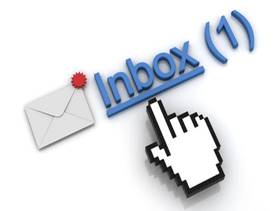 Someone has been sending email claiming to be Rev. Dwayne and requesting people buy gift cards. This is a scam! (Rev. Dwayne has only one email address, revdwayne@mccdc.com). Delete the email or report it as spam to reportphishing@apwg.org.

In-Person Re-Entry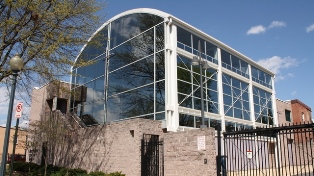 We return to In-Person Borderfree Worship on Sunday. You're invited to continue participating virtually via live stream or join us in person at Fifth & Ridge NW in Washington, DC. Masks are required.
Learn more at borderfree.mccdc.com and let us know if you're planning to attend in person. Visit checkin.mccdc.com (preferred) or contact church administrator Melvin Moore Adams at churchoffice@mccdc.com or (202) 638-7373.
We still need volunteers to sustain in-person worship. Please visit volunteer.mccdc.com and fill out the form for the dates and positions in which you can serve your church. Have questions about roles and responsibilities? Contact Chocolatté Miller, chocolatte.miller@outlook.com

Thank You for your Generosity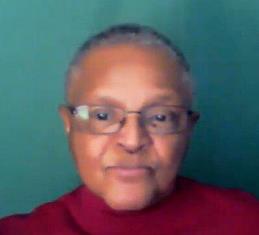 Generosity Prayer #19
by Clara Carter, MCCDC Prayer Supporter
"God, what is it You want to do through us?" —MCCDC
Dear God, thank you for watching over us and protecting us as we go about our daily lives. There is no greater love than the love you give us. Each time we ask "God, what is it you want to do through us," help us search our hearts and respond to the prompting of the Holy Spirit. We are grateful for Your wisdom and guidance in all that Metropolitan Community Church of Washington DC and associate ministries are doing for all people regardless of gender, economic status, race, cultural differences, or religion. Thank you for the opportunities and blessings to continue growing a faith-raising generosity for sharing all our precious gifts within a "church without borders." We are "full to the brim" and overflowing with prayers for a more prosperous inclusive Christian community. Thank You in your many names. Amen!
"Let your light so shine before all people, that they may see your good works, and glorify your Creator which is in heaven." ~Matthew 5:16 (KJV, alt.)


Membership Class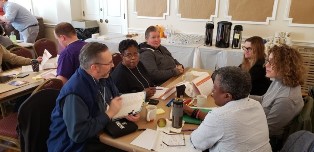 If you are interested in learning more about becoming a member of MCCDC, please plan to join our next membership class after worship on Sunday, 24 July from 12:30 to 2:00 p.m. ET. via Zoom.
Join Zoom Meeting
https://us02web.zoom.us/j/83890062004
Meeting ID: 838 9006 2004
Call In / mobile
+13017158592 (Washington DC)
Meeting ID: 838 9006 2004
Simply contact Rev. Dwayne, revdewayne@mccdc.com, or Rev Cathy, revcathy@mccdc.com, if you would like to attend or have questions.

Older Adult Ministry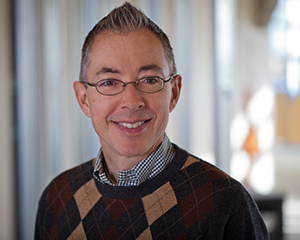 We'll hold our next Older Adult Ministry meeting after worship on Sunday, July 10th at 1:00 p.m. Eastern. Attorney Murray Scheel, from Whitman-Walker Legal Services, will be discuss making and updating your Will.
Join Zoom Meeting
https://us02web.zoom.us/j/82495523942
Meeting ID: 824 9552 3942
Call In,
+13017158592,,82495523942# US (Washington DC)
Meeting ID: 824 9552 3942

Support for Tim Helm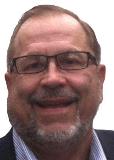 Beloved longtime MCCDC member Tim Helm is recovering from spinal and back wound complications at BridgePoint Hospital on Capitol Hill. Tim welcomes your calls in the afternoon and evening at (202) 368-9877.
Tim, our love and prayers are with you!
~Your MCCDC Family

Support LGBTQ+ Ukrainian Refugees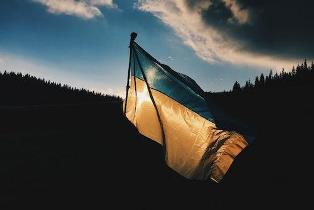 The Metropolitan Community Churches have organized an effort to directly benefit the LGBTQ+ people of Ukraine, and their extended families. Donate through the link below and our denomination will cover all costs associated with the administration of this fundraising campaign so that 100% of your gift will go directly to refugees. Ukrainian Refugees

General Conference Dates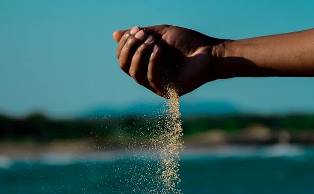 Save the dates for the Metropolitan Community Church's online virtual global General Conference Gathering. All are welcome Friday July 1 through Sunday July 3. Meet other members of our denomination's worldwide community, share devotional times, and take part in webinars with amazing guest speakers. To learn more and register, visit generalconference.mccchurch.org.
Related: Click here to review our denomination's 2021 annual report. It highlights of the many ways that MCC and its ministries are making a difference in a hurting world.

Prayer Corner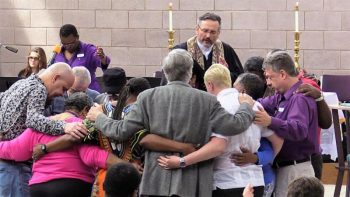 Please lift the following people up during your prayer time:
• Rev. Dr. Robin Hawley Gorsline • Tim Helm •Cecilia Hayden-Smith and Esther Smith's health
• Denise Wright, her mother Lucy Mae Coombs and her aunt Lottie Mae King.
• Tim Helm • Cecilia Hayden-Smith and Esther Smith's health • Rev. Dennis Johnson •Delores Fowler
• Bob Jones & son Chuck & wife Karen • Jerry Giem, nephew & son • Veronica Franklin
• Valeria Myers' children Chantelle & Donald • Glenn Conway ? Michelle Lax • Anthony Goode
• George Kerr, III • Rose Williams • Randy Punley • Lynn Sulyma
• Marcus Garnett • Renee Valentine's brother • Arden Shutt • Buck Carlson • Evelyn Jones • Steve Sloane
• Jeffrey Luckenbach • Cathy Batson's niece Lisa • Cynthia Melman • Kim Battle •Joshua Benkins' father Isaac ?
• Elaine Durden-Hunter's mother Earline •Angela Terrell •Mike Washington •Angela Dodd for healing
• Cameron & Sabrina Beauford need prayer for the health of their unborn baby


"Church Ministries & Events"


Virtual Choir
Come and join the Virtual Voices of MCC Choir! Lift your voice in our virtual rehearsals while singing from the comfort of your home. For more info, email Music Minister Deidre Mouton Gray at msdeedeemusic@gmail.com.
Spiritual Gifts, Get Involved!
Your're invited to consider sharing your spiritual gifts by making a Scripture Reading Video or sharing a Video Testimony on what MCCDC means to you.
It does not have to be long and the AV team is standing by to help you with the video. Please email me at revdwayne@mccdc.com for more information.
Moving Spirit Dance Ministry
Come dance for God! No experience needed. Email Cathy Batson at cathybatson1@verizon.net for more information. Check out past performances on our YouTube channel, including "I Can Only Imagine" (April 2019) and "Mighty River"(February 2018).
Singing to God
Join the Virtual Voices of the MCC Choir. Lift your voice in our virtual rehearsals while singing from the comfort of your home. Email Music Minister Diedre Gray at msdeedeemusic@gmail.com
JOIN PRAYER FROM NOON TO 12:30 PM Monday thru Saturday
Join Zoom Meeting
https://us02web.zoom.us/j/7078722334
Meeting ID: 707 872 2334
The dial in is 301-715-8592
Meeting ID: 7078722334
Intercessory Prayer Team
Meets the 2nd and 4th Thursdays each month at 7 pm
Contact LaMar Jenkins at 202-750-08887
Bible Study Tuesdays at 7:00 pm Eastern
Click here to Join Zoom Meeting: https://us02web.zoom.us/j/434566329
or Dial: (301) 715-8592 ,Meeting ID: 434 566 329
Contact Dale Madyun-Baskerville at mccdcbiblestudy@mccdc.com for more information.
Pastoral Care Meeting
Meet 1st and 3rd Wednesday, each month at 6::30pm
Contact pastoralcare@mccdc.com for more information or interest in joining this vibrant church ministry this Fall

Join Us on YouTube and subscribe to the MCCDC YouTube Channel!