This Week's Reflection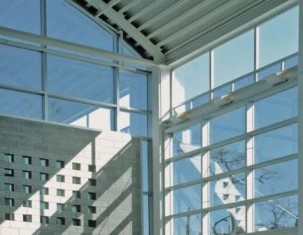 "Jesus was praying in a certain place. When he finished, one of his disciples said, 'Rabbi, teach us to pray…' " ~Luke 11:1
My parents, grandparents and Sunday school teachers taught me to pray. I continue to cherish the gifts of prayer given to me by these beloved early influencers. Most of them are now my ancestors. And their influence continues as part of the Great Cloud of faith.
Those early prayer influencers had no way of knowing that the prayers they were teaching would face the troubles of these times. While they knew the uncertainty of the Great Depression, the conflict of world wars and the inhumanity of holocaust and other suffering, they could not have imagined a year like 2022 when as of July 20 there have been 417 mass shootings in the United States. The shootings in Buffalo, Uvalde, Highland Park and Greenwood Park Mall have made international headlines. Sadly, others have received scant notice.
How do we pray at the intersection of pandemics, war, climate emergency, economic threat, gun violence, toxic partisan divide and other troubles? Our scripture for Sunday from Luke 11:1-13 offers lasting direction. Like many of us, the first disciples of Jesus grew up with great teachers of prayer. The influence of the Jewish tradition included specific prayer rituals rooted in the Psalms and other sacred teachings. Yet they looked to Jesus and saw something in him that led them to ask: "Teach us to pray." Jesus taught them. At MCCDC at the culmination of Holy Communion, we continue to pray the ancient prayer that Jesus teaches. This prayer has staying power, including for times like ours.
There is much to explore in Sunday's scripture. Can we really expect God to answer prayer? What does it mean to ask, seek and knock? Is there a right way to pray? Does God judge our prayers? Can God be moved by prayer? This scripture opens conversations on these and other questions, and there are few conclusions. Like most scripture, we get an ellipsis rather than a period. Yet, beyond debates about the effectiveness of prayer, there is a promise from Jesus about prayer that offers us what we need, no matter what we may be going through. It is not a quick fix or a feel good promise, yet a promise for sure.
We'll share the promise this Sunday at Borderfree Worship in the sanctuary and online at 9:00 and 11:00 a.m. Eastern, and later on demand. See you Sunday. With sacred pride, we gather as a people of expectation!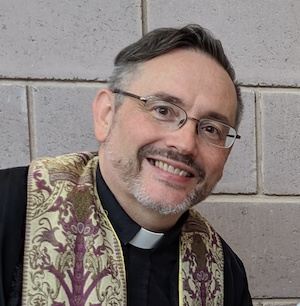 Grace and peace,
Rev. Elder Dwayne Johnson
MCCDC Senior Pastor

Thank You for your Generosity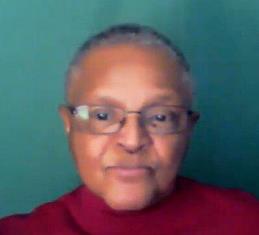 Generosity Prayer #24
by Clara Carter, MCCDC Prayer Supporter
"God, what is it You want to do through us?" —MCCDC—
Dear God, we have so much to be thankful for that the list of gratitude would be endless. Praise your majesty and glory, for you created everything in heaven and earth. Today we ask, "God, what is it that You want to do through us?" We are grateful for your Spiritual guidance in stewardship that enables us to share abundantly with Metropolitan Community Church of Washington, DC, our financial gifts, talents, time, and treasures.
Thank You for the desire to be all that we can be according to Your purpose, and for helping us to do great things with love and wisdom in serving others. Thank you, God, for an expanding inclusive Christian community within churches throughout the world. We praise You in Your many names, Amen!
"For I know the plans I have for you, declares the LORD, plans to prosper you and not to harm you, plans to give you hope and a future." ~Jeremiah 29:11 (NIV)

Casting Call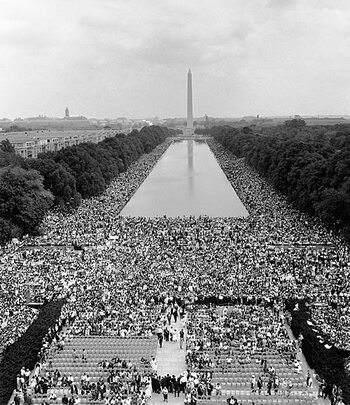 Want to help recreate the historic 1963 March on Washington? Visit rustindc.castingcrane.com and apply to be a paid extra in a new feature film that's being produced for Netflix. Costume fittings are happening now. Filming is scheduled for August 7-12. You must be fully vaccinated and boosted. The movie, "Rustin," stars Audra McDonald, CCH Pounder, Da'Vine Joy Randolph, Jeffrey Wright, and Chris Rock.

Barnabas Culture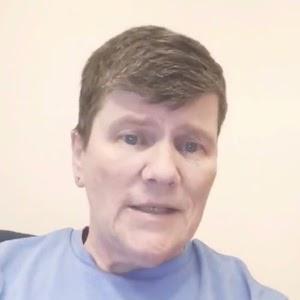 One by the name of Joseph, in Acts 4:36 was called "Barnabas" by the Apostles, because he had an encouraging spirit. His words consoled and encouraged those who heard him. For those interested in learning more about Barnabas Culture, MCCDC Ministry Intern Rev. Teresa Tygart will host training sessions at 7:00 p.m. Eastern on Tuesday, July 19 and Thursday, July 21. Click here to join Zoom. Meeting ID: 893 217 4260
Passcode: 7t8Us4. Email preachertygart@gmail.com for more information.

Membership Class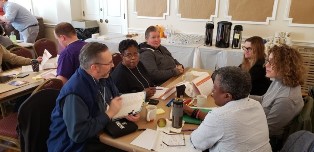 If you are interested in learning more about becoming a member of MCCDC, please plan to join our next membership class after worship on Sunday, 24 July from 12:30 to 2:00 p.m. ET. via Zoom.
Join Zoom Meeting
https://us02web.zoom.us/j/83890062004
Meeting ID: 838 9006 2004
Call In / mobile
+13017158592 (Washington DC)
Meeting ID: 838 9006 2004
Simply contact Rev. Dwayne, revdewayne@mccdc.com, or Rev Cathy, revcathy@mccdc.com, if you would like to attend or have questions

In-Person Re-Entry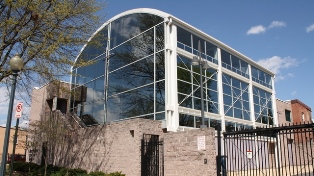 We return to In-Person Borderfree Worship on Sunday. You're invited to continue participating virtually via live stream or join us in person at Fifth & Ridge NW in Washington, DC. Masks are required.
Learn more at borderfree.mccdc.com and let us know if you're planning to attend in person. Visit checkin.mccdc.com (preferred) or contact church administrator Melvin Moore Adams at churchoffice@mccdc.com or (202) 638-7373.
We still need volunteers to sustain in-person worship. Please visit volunteer.mccdc.com and fill out the form for the dates and positions in which you can serve your church. Have questions about roles and responsibilities? Contact Chocolatté Miller, chocolatte.miller@outlook.com

Support for Tim Helm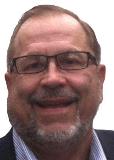 Beloved longtime MCCDC member Tim Helm is recovering from spinal and back wound complications at BridgePoint Hospital on Capitol Hill. Tim welcomes your calls in the afternoon and evening at (202) 368-9877.
Tim, our love and prayers are with you!
~Your MCCDC Family

Support LGBTQ+ Ukrainian Refugees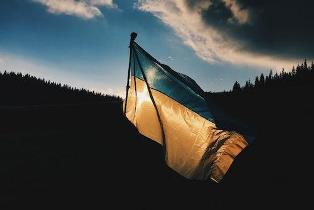 The Metropolitan Community Churches have organized an effort to directly benefit the LGBTQ+ people of Ukraine, and their extended families. Donate through the link below and our denomination will cover all costs associated with the administration of this fundraising campaign so that 100% of your gift will go directly to refugees. Ukrainian Refugees

Prayer Corner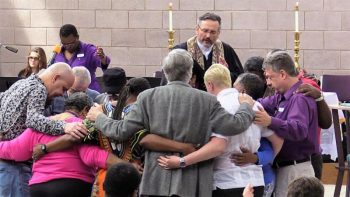 Please lift the following people up during your prayer time:
• Rev. Dr. Robin Hawley Gorsline • Tim Helm •Cecilia Hayden-Smith and Esther Smith's health
• Denise Wright, her mother Lucy Mae Coombs and her aunt Lottie Mae King.
• Tim Helm • Cecilia Hayden-Smith and Esther Smith's health • Rev. Dennis Johnson •Delores Fowler
• Bob Jones & son Chuck & wife Karen • Jerry Giem, nephew & son • Veronica Franklin
• Valeria Myers' children Chantelle & Donald • Glenn Conway ? Michelle Lax • Anthony Goode
• George Kerr, III • Rose Williams • Randy Punley • Lynn Sulyma
• Marcus Garnett • Renee Valentine's brother • Arden Shutt • Buck Carlson • Evelyn Jones • Steve Sloane
• Jeffrey Luckenbach • Cathy Batson's niece Lisa • Cynthia Melman • Kim Battle •Joshua Benkins' father Isaac ?
• Elaine Durden-Hunter's mother Earline •Angela Terrell •Mike Washington •Angela Dodd for healing
• Cameron & Sabrina Beauford need prayer for the health of their unborn baby


"Church Ministries & Events"


Virtual Choir
Come and join the Virtual Voices of MCC Choir! Lift your voice in our virtual rehearsals while singing from the comfort of your home. For more info, email Music Minister Deidre Mouton Gray at msdeedeemusic@gmail.com.
Spiritual Gifts, Get Involved!
Your're invited to consider sharing your spiritual gifts by making a Scripture Reading Video or sharing a Video Testimony on what MCCDC means to you.
It does not have to be long and the AV team is standing by to help you with the video. Please email me at revdwayne@mccdc.com for more information.
Moving Spirit Dance Ministry
Come dance for God! No experience needed. Email Cathy Batson at cathybatson1@verizon.net for more information. Check out past performances on our YouTube channel, including "I Can Only Imagine" (April 2019) and "Mighty River"(February 2018).
Singing to God
Join the Virtual Voices of the MCC Choir. Lift your voice in our virtual rehearsals while singing from the comfort of your home. Email Music Minister Diedre Gray at msdeedeemusic@gmail.com
JOIN PRAYER FROM NOON TO 12:30 PM Monday thru Saturday
Join Zoom Meeting
https://us02web.zoom.us/j/7078722334
Meeting ID: 707 872 2334
The dial in is 301-715-8592
Meeting ID: 7078722334
Intercessory Prayer Team
Meets the 2nd and 4th Thursdays each month at 7 pm
Contact LaMar Jenkins at 202-750-08887
Bible Study Tuesdays at 7:00 pm Eastern
Bible Study on Summer Break unitl 31 Aug 2022
Click here to Join Zoom Meeting: https://us02web.zoom.us/j/434566329
or Dial: (301) 715-8592 ,Meeting ID: 434 566 329
Contact Dale Madyun-Baskerville at mccdcbiblestudy@mccdc.com for more information.
Pastoral Care Meeting
Meet 1st and 3rd Wednesday, each month at 6::30pm
Contact pastoralcare@mccdc.com for more information or interest in joining this vibrant church ministry this Fall

Join Us on YouTube and subscribe to the MCCDC YouTube Channel!