This Week's Reflection
"Whether it's freedom to express, freedom to live, freedom to earn, freedom to thrive, freedom to learn, whatever it is, I want to make sure that I'm a part of these spaces and opening doors." ~Angela Rye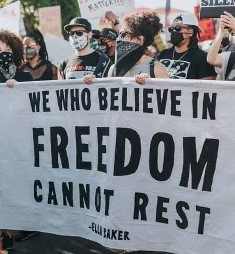 One of the most audacious statements in scripture is Galatians 3:28: "There is no longer Jew or Greek, there is no longer enslaved or free, there is no longer male and female; for all of you are one in Christ." We are called to boldly embody this oneness. This Saturday's Moral March on Washington is one move to take action in that direction, and I hope you'll join me and others from MCC Churches and other delegations.
Then, as we observe Juneteenth this Sunday, we also acknowledge that full freedom is an unfinished march. When President Biden signed the Juneteenth National Independence Day Act into law one year ago, on June 17, it was a milestone moment — yet there are miles still to go. Racism and hate crimes remain pandemics without vaccines that can be simply administered. The only antidote is the ongoing daily, slow work of antiracism, including voting for those who exhibit the courage to lead beyond their own political preservation.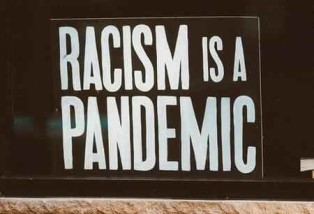 Bringing together political and spiritual activism is not easy, yet we have the resources of God's grace. We also have the support we find in each other. We may approach the work in a variety of ways, yet our shared calling is to ensure that all God's beloveds are free. We are a spiritual force for good. God works through us to make the impossible possible.
Our ancestors also faced the seemingly impossible, and yet "deep called to deep" as they prayed, "Why are you cast down, O my soul, and why are you disquieted within me? Hope in God; for I shall again praise God, my help and my God" (Psalm 42:11). Their questions of desperation became hopeful affirmations.
As we navigate these difficult times and work to bring positive change, we can take the audacious risk to act because our risks are backed up with God's help.
I hope to see you Saturday at the Moral March on Washington and then at Borderfree Worship on Sunday at 9:00 and 11:00 a.m. EDT in person and online, and later on demand.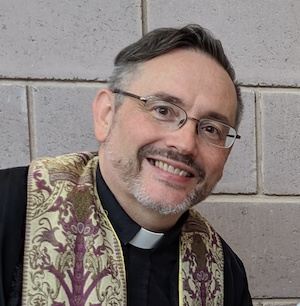 Grace & Peace,
Rev. Elder Dwayne Johnson
MCCDC Senior Pastor

Moral March on Washington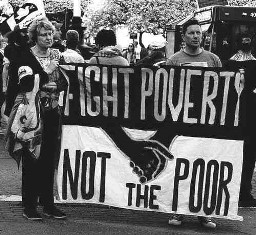 People from Metropolitan Community Churches across America are joining the Mass Poor People's & Low-Wage Workers' Assembly and Moral March on Washington on Saturday, June 18th. We are called to assemble in response to the pain caused to all of us when there are 140 million poor and low-wealth people in this country. We are called to join together to shift the moral narrative, build power, and demand a national agenda that can realize the nation we have yet to become for so many. Sign up here to join the MCC delegation.

In-Person Re-Entry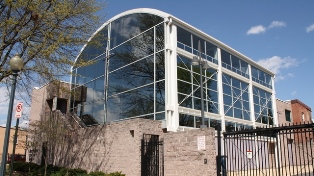 We return to In-Person Borderfree Worship on Sunday. You're invited to continue participating virtually via live stream or join us in person at Fifth & Ridge NW in Washington, DC. Masks are required.
Learn more at borderfree.mccdc.com and let us know if you're planning to attend in person. Visit checkin.mccdc.com (preferred) or contact church administrator Melvin Moore Adams at churchoffice@mccdc.com or (202) 638-7373.
We still need volunteers to sustain in-person worship. Please visit volunteer.mccdc.com and fill out the form for the dates and positions in which you can serve your church. Have questions about roles and responsibilities? Contact Chocolatté Miller, chocolatte.miller@outlook.com

Thank You for your Generosity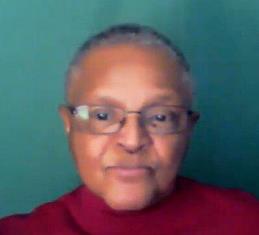 Generosity Prayer #18
by Clara Carter, MCCDC Prayer Supporter
"God, what is it You want to do through us?" —MCCDC—
Dear God, we are ever grateful for your love and abundant blessings each day. We are thankful that you are always with us. Help us to trust You in all things and to forgive ourselves when we feel overwhelmed or become uncertain about the challenges and unplanned events that happen in our lives. Renew our spirits with hope, peace, and joy. As members, friends, and supporters of Metropolitan Community Church of Washington DC, we ask, "God, what is it you want to do through us?" We desire to grow stronger in your grace and to prosper in all good things according to your purpose. Thank you for the many opportunities to share our talents, time, financial gifts and treasures within a church "without borders." We are "full to the brim and overflowing with thanksgiving." Praise your many names. Amen!
"Enter into God's gates with thanksgiving, and unto God's courts with praise." Psalm 100:4 (NIV)
Clara Carter
MCCDC Prayer Supporter

Email Scam Alert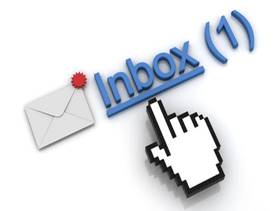 Someone has been sending email claiming to be Rev. Dwayne and requesting people buy gift cards. This is a scam! (Rev. Dwayne has only one email address, revdwayne@mccdc.com). Delete the email or report it as spam to reportphishing@apwg.org.
Click here for advice from the FTC about how to recognize "phishing" scams. Never reveal personal or financial information via email. Do not click links if you don't recognize the sender. Don't just check their name, inspect the email address by hovering your mouse over the 'from' address. Make sure no alterations (like additional numbers or letters) have been made.

Support for Tim Helm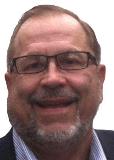 Beloved longtime MCCDC member Tim Helm is recovering from spinal and back wound complications at BridgePoint Hospital on Capitol Hill. Tim welcomes your calls in the afternoon and evening at (202) 368-9877.
Tim, our love and prayers are with you!
~Your MCCDC Family

Support LGBTQ+ Ukrainian Refugees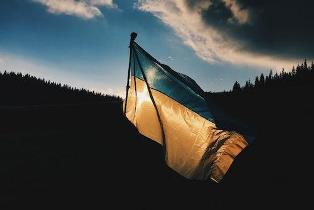 The Metropolitan Community Churches have organized an effort to directly benefit the LGBTQ+ people of Ukraine, and their extended families. Donate through the link below and our denomination will cover all costs associated with the administration of this fundraising campaign so that 100% of your gift will go directly to refugees. Ukrainian Refugees

General Conference Dates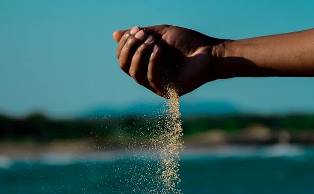 Save the dates for the Metropolitan Community Church's online virtual global General Conference Gathering. All are welcome Friday July 1 through Sunday July 3. Meet other members of our denomination's worldwide community, share devotional times, and take part in webinars with amazing guest speakers. To learn more and register, visit generalconference.mccchurch.org.
Related: Click here to review our denomination's 2021 annual report. It highlights of the many ways that MCC and its ministries are making a difference in a hurting world.

Prayer Corner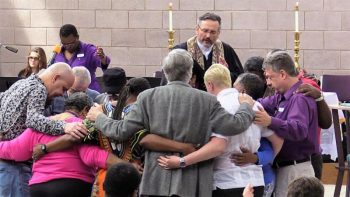 Please lift the following people up during your prayer time:
• Glenn Conway's cousin Trey • Rev, Dennis Johnson • Delores Fowler •Dale Madyun-Baskerville's brother, Mike Washington • Tim Helm • Maria Hill • Evelyn Jones • Bob Jones & son Chuck & wife Karen • Jerry Giem & son, Jason & nephew, Travis • Dr. Veronica Franklin for healing • Valeria Myers' children Chantelle & Donald • Michelle Lax • George Kerr, III • Kim Battle • Randy Punley • Rose Williams' healing •Lynn Sulyma •Marcus Garnett •Renee Valentine & brother •Arden Shutt •Steve Sloane •Glenn Conrad •Anthony Goode •Jeffrey Luckenbach •Cathy Batson's niece Lisa • Denita Madyun-Baskerville and family as they celebrate the life of Dorothy McCarter •Mark Kelly •Joshua Benkins' health of Isaac David Benkins, father •Elaine Durden-Hunter healing for her dog, Angel •Angela Terrell •Elaine Durden-Hunter's mother, Earline T.Green •Donna and Karen Payne-Hardy at the death of Donna 's mother • Jason family at the death of his mother Sheryl Jedlinski• Cecilia Hayden-Smith for healing from upcomming medical procedure • Cecilia Hayden-Smith for Granny comfort and a painless transitioning • Esther Smith for continue health •Angela Dodd needs prayer for healing.•Cameron & Sabrina Beauford need prayer for the health of their unborn baby.

"Church Ministries & Events"


Virtual Choir
Come and join the Virtual Voices of MCC Choir! Lift your voice in our virtual rehearsals while singing from the comfort of your home. For more info, email Music Minister Deidre Mouton Gray at msdeedeemusic@gmail.com.
Spiritual Gifts, Get Involved!
Your're invited to consider sharing your spiritual gifts by making a Scripture Reading Video or sharing a Video Testimony on what MCCDC means to you.
It does not have to be long and the AV team is standing by to help you with the video. Please email me at revdwayne@mccdc.com for more information.
Moving Spirit Dance Ministry
Come dance for God! No experience needed. Email Cathy Batson at cathybatson1@verizon.net for more information. Check out past performances on our YouTube channel, including "I Can Only Imagine" (April 2019) and "Mighty River"(February 2018).
Singing to God
Join the Virtual Voices of the MCC Choir. Lift your voice in our virtual rehearsals while singing from the comfort of your home. Email Music Minister Diedre Gray at msdeedeemusic@gmail.com
JOIN PRAYER FROM NOON TO 12:30 PM Monday thru Saturday
Join Zoom Meeting
https://us02web.zoom.us/j/7078722334
Meeting ID: 707 872 2334
The dial in is 301-715-8592
Meeting ID: 7078722334
Intercessory Prayer Team
Meets the 2nd and 4th Thursdays each month at 7 pm
Contact LaMar Jenkins at 202-750-08887
Bible Study Tuesdays at 7:00 pm Eastern
Click here to Join Zoom Meeting: https://us02web.zoom.us/j/434566329
or Dial: (301) 715-8592 ,Meeting ID: 434 566 329
Contact Dale Madyun-Baskerville at mccdcbiblestudy@mccdc.com for more information.
Pastoral Care Meeting
Meet 1st and 3rd Wednesday, each month at 6::30pm
Contact pastoralcare@mccdc.com for more information or interest in joining this vibrant church ministry this Fall

Join Us on YouTube and subscribe to the MCCDC YouTube Channel!