This Week's Reflection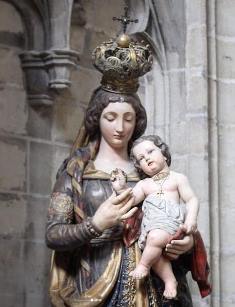 My soul proclaims your greatness, O God, and my spirit rejoices in you, my Savior…For you, the Almighty, have done great things for me and holy is your Name. (Luke 1: 46-47, 49)
I love the story of Mary, the mother of Jesus, as told in Chapter 1 (verses 26-56) of the Gospel of Luke–this telling of the experiences of a young woman, visited by an angel, and told that she was blessed and had "found favor with God" as demonstrated in being chosen to conceive and to become the mother of the Messiah, God incarnate. The narrative has a quality of being both sweetly personal and absolutely mind-boggling in its institutional scope in the context of Mary's world at the time. This blessing, accepted by Mary (who was quite thoughtful, formulating and asking a question during the unusual circumstances of an angelic visitation), would change her life forever. Her song, the Magnificat, communicates her great awe of, and gratitude to, God for the grace shown her in being chosen for this awesome role in God's plan. It also is indicative of her nascent awareness of, and commitment to, the individual and societal transformation—change in progress–connected to her having said yes to the blessing and favor bestowed on her by God. She would be, with Joseph, finding a way to raise the Messiah, who would, from the dynamics of his coming, to his death and resurrection, oppose and resist abusive power structures through his good news ministry of
Mary's experience, as told in Luke, can be said to be among the most powerful sacred narratives of transformative blessing. And, this brief, poetic text extends to each of us the invitation to reflect on being blessed by the God of our understanding. To consider the ways that those blessings may have proven transformative in our lives. To contemplate what is currently transforming in us, and to pray for discernment about what we wish to transform in ourselves, in our communities, and in the world. And, we may, at this time of Advent, reflect on Jesus as the ultimate transformative blessing in each of our lives and in the life of our MCCDC global church community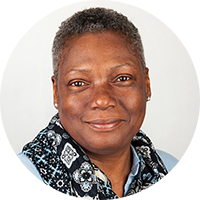 Dr. Carla Sherrell, Ed.D.
If you plan to join us in person this Sunday, please remember to visit checkin.mccdc.com and let us know you're coming!

Holiday Schedule!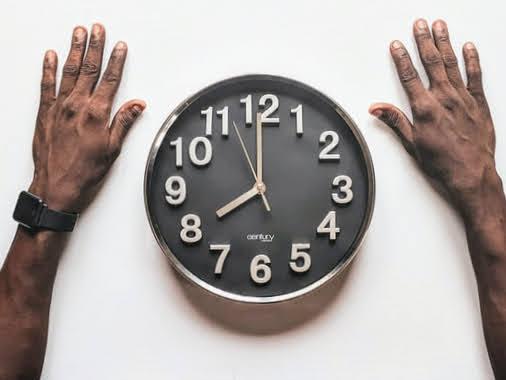 Mark your calendars for our special Christmas Eve worship service at 4:00 p.m. ET on Friday, Dec. 24.
Given the holidays, we will host only one Sunday worship service, at 10:00 a.m. ET, on Dec. 26 and Jan. 2. Please plan accordingly

Christmas Tributes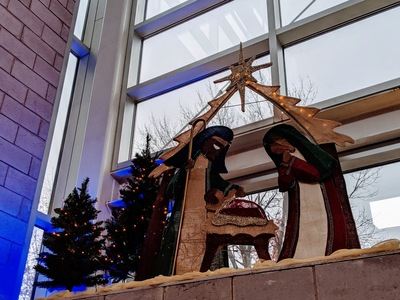 We invite you to remember someone you love with a tribute this Christmas. Their names will be included in our Sunday worship folder and displayed at the end of Sunday worship. We suggest a donation of $20.00 per tribute. Here's an online form to pay with credit card or electronic debit. You can also print this form and mail it with a check.

Experiencing the Miracle of Light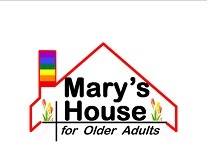 As we approach the winter solstice and the daylight hours decrease, Mary's House for Older Adults invites you to celebrate family traditions as an LGBTQ+SGL community. Join us via Zoom on Monday, December 20th at 4:00 p.m. ET as we highlight how we and our allies survive and thrive—even amidst Covid, isolation and aging.
Click here to sign up for the Zoom event.

Joan Cunningham 1932-2020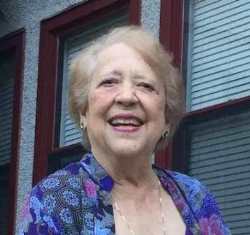 MCCDC will host a celebration of life for Joan Cunningham, who passed into eternal life last December. Please join us at 11:00 a.m. ET on Tuesday, December 28th, either in person at Fifth & Ridge or via livestream, live.mccdc.com.

Prayer Corner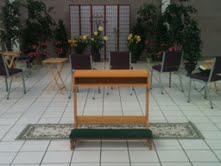 Please lift the following people up during your prayer time:
Bob Jones & Bob Jones' son Chuck & wife Karen • Jerry Giem & Jerry Giem's son, Jason and nephew, Travis • Valeria Myers' daughter Chantelle & son Donald• Michelle Lax • George Kerr, III • Dr. Veronica Franklin • Celecila Hayden-Smith and Esther Smith health. Rose Williams continue healing• Randy Punley • Lynn Sulyma • •Marcus Garnett • Renee Valentine & Renee Valentine's brother • Arden Shutt • Delores Fowler • Evelyn Jones • Steve Sloane • Glenn Conrad • Anthony Goode • Jeffrey Luckenbach • Cathy Batson's niece Lisa • Kim Battle • ABilly Jones-Hennin • Bill Campbell • Mark Kelly • Joshua Benkins' prayers for health of Father Isaac David Benkins • Elaine Durden-Hunter asks for prayers of healing for her dog, Angel • Elaine Durden-Hunter's mother, •Earline T. Green, •Angela Terrell,• Maria Hill •Marvin White's step mother passed of COVID19• Tim Helm • Micheal Washington

"Church Ministries & Events"


Virtual Choir
Come and join the Virtual Voices of MCC Choir! Lift your voice in our virtual rehearsals while singing from the comfort of your home. For more info, email Music Minister Deidre Mouton Gray at msdeedeemusic@gmail.com.
Spiritual Gifts, Get Involved!
Your're invited to consider sharing your spiritual gifts by making a Scripture Reading Video or sharing a Video Testimony on what MCCDC means to you.
It does not have to be long and the AV team is standing by to help you with the video. Please email me at revdwayne@mccdc.com for more information.
Moving Spirit Dance Ministry
Come dance for God! No experience needed. Email Cathy Batson at cathybatson1@verizon.net for more information. Check out past performances on our YouTube channel, including "I Can Only Imagine" (April 2019) and "Mighty River"(February 2018).
Singing to God
Join the Virtual Voices of the MCC Choir. Lift your voice in our virtual rehearsals while singing from the comfort of your home. Email Music Minister Diedre Gray at msdeedeemusic@gmail.com
JOIN PRAYER FROM NOON TO 12:30 PM Monday thru Saturday
Join Zoom Meeting
https://us02web.zoom.us/j/7078722334
Meeting ID: 707 872 2334
The dial in is 301-715-8592
Meeting ID: 7078722334
Intercessory Prayer Team
Meets the 2nd and 4th Thursdays each month at 7 pm
Contact LaMar Jenkins at 202-750-08887
Bible Study Tuesdays at 7:00 pm Eastern
Click here to Join Zoom Meeting: https://us02web.zoom.us/j/434566329
or Dial: (301) 715-8592 ,Meeting ID: 434 566 329
Contact Dale Madyun-Baskerville at mccdcbiblestudy@mccdc.com for more information.
Pastoral Care Meeting
Meet 1st and 3rd Wednesday, each month at 6::30pm
Contact pastoralcare@mccdc.com for more information or interest in joining this vibrant church ministry this Fall
Writer's Ministry
The MCCDC Writers' Ministry mission is to offer to our church and the world more reflections and devotionals throughout the year. If you'd like to join this project, now or in the future, please contact Rev. Dr. Robin Hawley Gorsline, Writer-Theologian in Residence, at writer@robinhawleygorsline.com

Join Us on YouTube and subscribe to the MCCDC YouTube Channel!