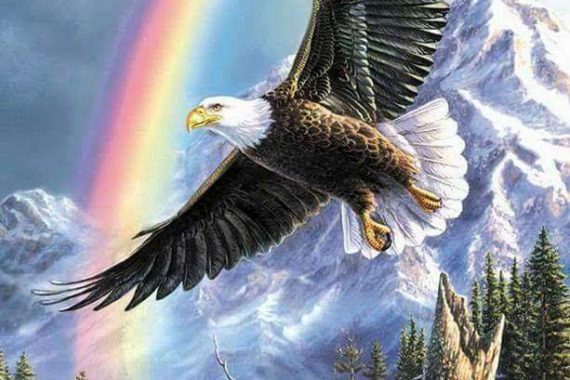 "God gives miracles to those who believe, courage to those with faith, hope to those who dream, love to those who accept, and forgiveness to those who ask." ~Abhishek Tiwari
We rise and worship in a great house with great people! Let us be a support to the vision of this house with the "Power of the Holy Ghost" from the book of Acts! Shalom Beloveds!
This Sunday we will take a closer look at Love; how God enables us to love with agape love in relationships: with self, God and our community! God shows us much more than a simple natural phenomenon when a rainbow appears in the sky after the rains. Even when the earth was flooded after the great Biblical flood, there was a beautiful rainbow in the sky signifying God's Glory and Power as well as God's Covenant; a promise of everlasting divine love. Through this promise of divine love, we have a God in heaven who loves us as we are and not as we should be. Yes, God loves us, not because of who we are or what we do but because God is love.
ACTION: Between now and Sunday, I invite you to participate in God's divine love. Share with a friend, neighbor or stranger about a personal testimony of God's faithful love. Love yourself by finding your happy place or create a self-love ritual. Spread love in community by volunteering your time, talent, gifts, and resources to spread God's divine love to a hopeless world, in a time of such need. Remember: "You've gotta dance like there's nobody watching, love like you'll never be hurt, sing like there's nobody listening, and live like it's heaven on earth." (William W. Purkey)
PRAYER: We pray that You will open up our souls to the inflowing of Your love. May Your Holy Spirit then come, bringing into our souls Your love in great abundance. Transform our souls into Your very essence. Bring us to faith, such faith as will cause us to realize that we are truly Your beloveds and one with You in very substance and not in image only. Amen.

"UP COMING EVENTS"
Have reached over 100% LiveStream Goal!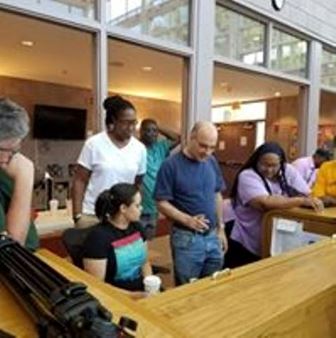 Thanks to your generosity we can now report that we have reached 100% of our $2,500 goal. Our Livestream outreach enables MCCDC to send lifegiving messages out to our neighborhood and to our world. Thank you.
LiveStream Equipment Needs!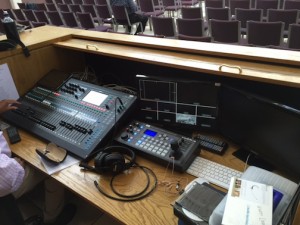 We also have an aspirational goal of an additional $3,000 to replace and upgrade aging equipment. In-kind donations are also welcome. Our most critical needs are a new Mac Mini ($1,900), two video capture cards ($300) and professional studio headphones so we can better-balance audio levels ($300). If you are able and interested in providing in-kind donations, please see email Johanna at mccdclive@gmail.com to confirm specifications for what is needed.
Volunteer!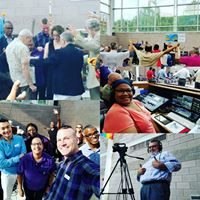 Volunteer! No experience is required. We will train you or someone you recommend. (Perhaps a student interested in picking up new skills?) Opportunities include:
o Producing the livestream itself on Sundays and for special events (greatest need)
o Assisting on Sundays by video recording and managing cameras
o Video editing (this requires access to your own computer and video editing software)
Share our message! Inspired by Rev. Dwayne's spiritual instruction? Moved by a praise & worship song? Post it on Facebook. Send a link to friends and family. They can tune-in to our livestream or watch worship services on demand at livestream.com/mccdc, through our website at mccdc.com, or browse clips on our YouTube Channel.
Click here to visit MCCDC YouTube channel
Email Johanna at mccdclive@gmail.com or talk to any one of the AV team members to volunteer or for more information

Summary of MCCDC Board of Directors Meeting with Mid-City Development Regarding 5th Street Development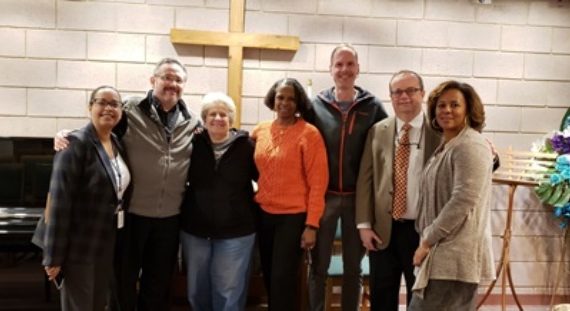 As a follow-up to the presentation and Q&A to the congregation by Mid-City Development in September, Pastor Dwayne followed up with a letter detailing the major issues and questions raised during that meeting.
Specifically, the letter highlighted:
• Affordable housing
• Parking
• Visual Impact (Shading/lighting)
• Communication (During and after construction)
The MCCDC Board of Directors met with Mid-City Development to discuss these issues in more detail.
Click Here to Read the Summary of MCCDC Board of Directors Meeting with Mid-1

Thanksgiving Eve Service Wednesday, November 27th at 7 pm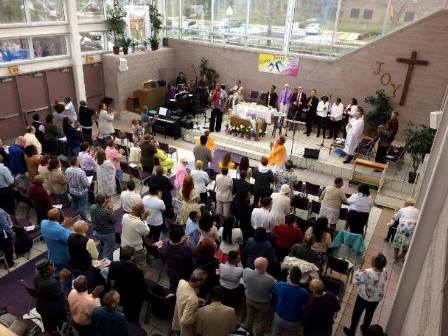 Come join for a time of community and thankfulness.

Deck the Halls!!!Advent/Christmas Sanctuary Decorating PARTY! Saturday November 30th from 10 AM to 2 PM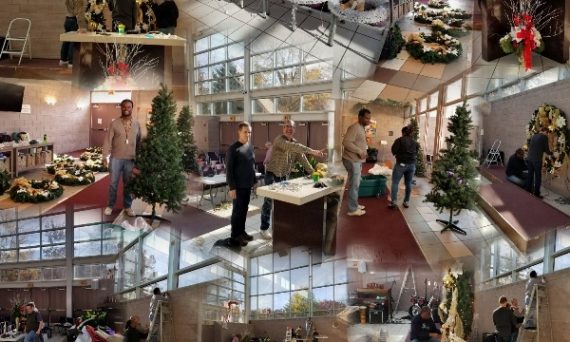 Come one, Come all.
Saturday November 30th from 10 AM to 2 PM
Contact Rev. Cathy at 202-638-7373 or revcathy@mccdc.com for more information

MCCDC Christmas Concert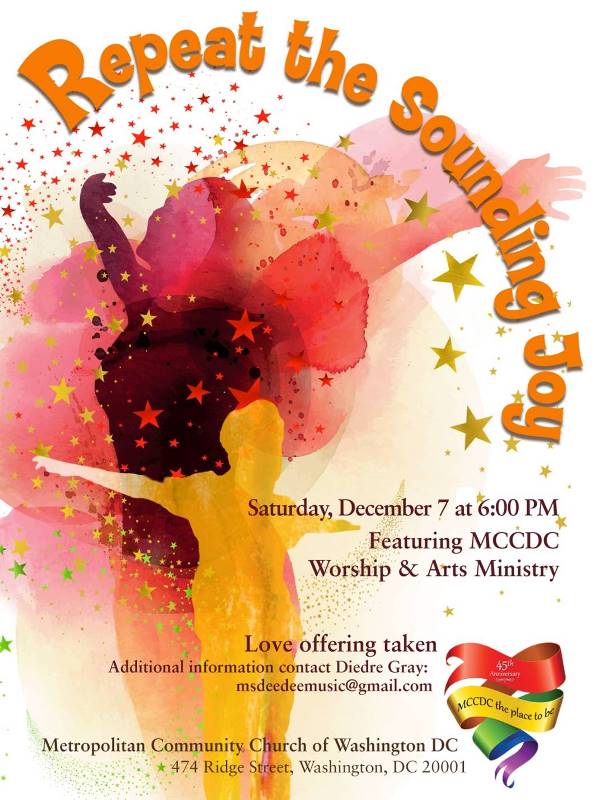 CHRISTMAS HONOR AND REMEMBRANCE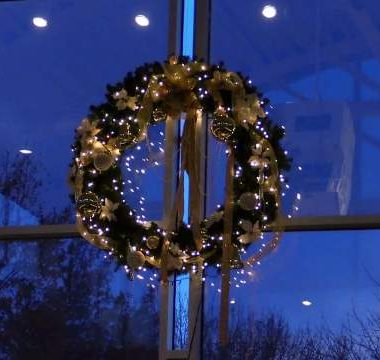 We invite you to remember someone you love with a Remembrance. The names of those remembered will be included in our Sunday bulletin. Please attach a check payable to MCCDC to the form and place it in the communication box (next to the front door) or mail it to the church (474 Ridge St, NW Washington DC 20001) (Please be sure to print the names clearly and legibly) or use the kiosk .
Click Here to pay on our web site
The deadline for being included in the bulletin is Tuesday December 18th

"CHURCH NEWS"
Advent Devotionals Again this Year! Time to Submit Yours!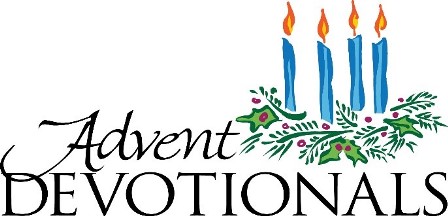 Advent begins Sunday, December 1 this year, and once again we are collecting and publishing daily devotionals from members and friends. You are invited to contribute your wisdom, stories, hopes, dreams, etc. Rev. Dr. Robin Hawley Gorsline, Writer-Theologian in Residence, will be coordinating the collection and editing of submissions.
Our Advent theme this year is "Repeat the Sounding Joy," based on the 300th anniversary of the composing of "Joy to the World."
The words of the hymn are by English writer Isaac Watts, based on Psalm 98 Psalm 96:11–12 and Genesis 3:17–18. The song was first published in 1719 in Watts' collection The Psalms of David: Imitated in the language of the New Testament.
Watts' interpretation of Psalm 98 invites us to sing a"new song"–-and it is a powerful cosmic performance of all creation being renewed and freed. Rather than "joy" being yet another word for "happiness," the depths of joy can be found especially in the midst of suffering, the work of justice, and the presence of compassion–-all part of the coming of Jesus to this world and a message the world still so desperately needs.
As in past years, you are encouraged to offer devotionals/meditations in various forms: stories from your past (or right now), prayers, poems, etc. They can be texts or on video of you speaking or singing (or both or even all three). We are very open to all forms of expression.
Rev. Robin is happy to offer editing guidance on the written texts. Our excellent A/V folks will be helpful with videos—either filming you at church or taking your own video and making sure it plays well online. They also responsible to publish the written texts, too. It works best if you can submit your devotionals to Rev. Robin earlier than you think is necessary—to allow time for editorial feedback and to give the staff ample time to get the messages ready.
Please send any questions to him (or call 240/565-3441) and submit your offering(s) to writer@robinhawleygorsline.com

MCCDC Christmas Toy Drive Donations will be received from now through December 5th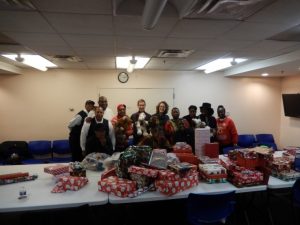 This year MCCDC is again partnering with the East River Family Collaborative.
We have adopted 2 families Tenisha's Family and the Monia's Family with a total of 15 children.
Click Here to Purchase a Toy on the Family Christmas List!
Click Here to make a Donation for a Gift Card
Also Mark Your Calendar for Sunday Dec 8th.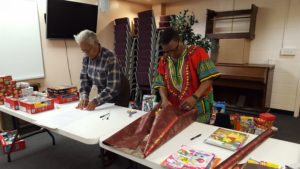 There will be a toy wrapping party on Sunday Dec 8th. East River will host the children's party on Saturday December 14th at The Chateau Remix 3439 Benning Rd NE 12pm to 4pm. All are invited to attend and represent MCCDC. For more information contact Rev Cathy at revcathy@mccdc.com or 202-638-7373.

OUR HEROES 2019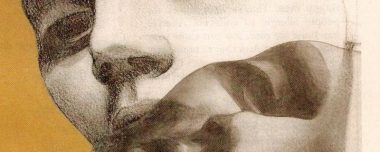 OUR HEROES 2019
THE OUR HEROES COMMITTEE-2019 is proud to announce that the OUR HEROES EXHIBIT will install 50 new photos and bio of Heroes in the fight to end HIV/AIDS at the DC CENTER ART Gallery. A program and reception will be held right here at MCCDC on December 2nd at 5 pm. After that, the installation will be on display in the DC CENTER until December 14, 2019.
Several MCCDCers are among this year's inductees; Keith Richardson, Buck Carlson, Rev Cathy Alexander and Rev. Dwayne Johnson are among this year's inductees. Pictures of two urns of the unknown will also be featured. MCCDC member, Wallace Corbett, is on the Our Heroes Committee-2019.
The complete collection of the Our Heroes exhibit includes 350 black and white portrait photographs of individuals, places, events and organizations whom have made an impact in the war against AIDS in Washington, DC over the past 32 years (1981 – 2019). The Martin Luther Memorial Library Historical Collections now has ownership of the complete collection for its historical value of the history of HIV/AIDS in Washington ,DC.
Their portrait photograph and story will help archive the history of AIDS and its impact in Washington, DC, our nation's capital. Their portrait photograph and stories will also share with the world our journey and heroism in the fight against HIV and AIDS in your life and the lives of others.
And on this date the new 50 pictures to the collection will be given to the MLK Library as part of Washington, DC history in the fight against HIV/AIDS forever and is now housed in the Washingtonian Division of the MLK Library. OUR HEORES EXHIBIT is the largest exhibit of its kind in the United State.

Older Adult Ministry Potluck/Meeting, December 01, 12:30 pm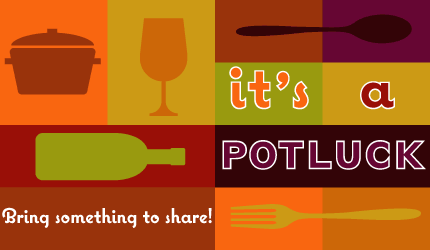 All age 50 and above are welcome to join. For more information contact Dale Madyun-Baskerville at the church office 202-638-7373

MCCDC Thrift Item Sale, Dec 8, 2019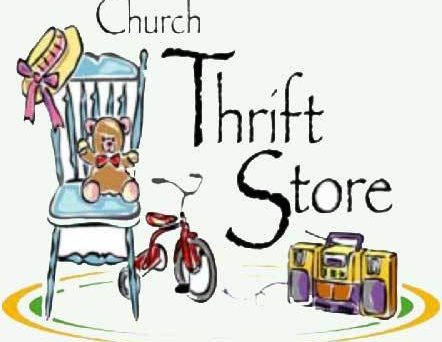 All items $5.00 and below.
A variety of items to choose from.Check out the table in the Welcome Hall.
Please contact Cecilia Hayden- Smith ( Mamma Cee) with questions at 202-638-7373 or churchoffice@mccdc.com

MCCDC Cake Sale, December 22nd after the 9 am and 11 am service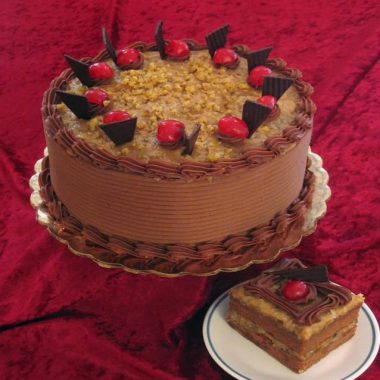 Come One! Come All!
Buy Mamma Cee's Assorted
Home Made Cakes!
Made with Love and Care!!!
$20.00 each!
Get them while
they last!

MCCDC Bible Study goes to Sight and Sounds Theater for the Play: QUEEN ESTHER
300 Hartman Bridge Road,Ronks, PA 17572 (800) 377-1277
Click On picture above to see QUEEN ESTHER 2020 Video Clip
When August 15, 2020
Time: Carpool leaves 9 am from MCCDC to Sight and Sounds
Cost: $79.00
SHOW STARTS AT 3 PM
NOTE!!!
INDIVIDUALS ARE RESPONSIBLE FOR DRIVING OR COORDINATING A RIDE TO AND FROM THEATER LOCATION!!!!
All Money Due No Later Than 28 June 2020!!!
Contact Dale Madyun-Baskerville baskerd6109@gmail.com or call 202-638-7373 for question or information.

Event Rental Space at MCCDC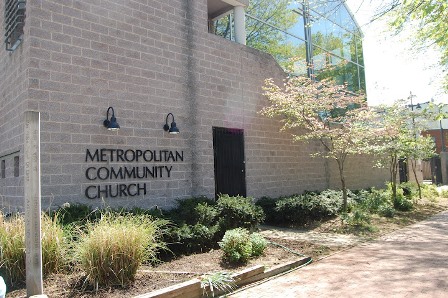 Are you or someone you know planning an upcoming event? Are you looking for a reasonably priced rental space with easy access to public transportation? Look no further.
Call MCCDC today at 202-638-7273 for rates and availability.
Click Here for more Information

Join Us on YouTube and subscribe to the MCCDC YouTube Channel!
Stay current on our video postings .
Click here to see more MCCDC Videos
Inspiration Videos, Metropolitan Community Church of Washington DC

"Ministry Spotlight"
MCCDC Bible Study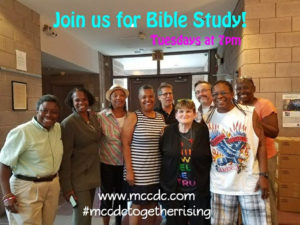 A time of community, fun, learning, and sharing!
Tuesdays, from 7:00 – 8:00 PM in the Welcome Hall
For more information please contact Dale Madyun-Baskerville at the churchoffice@mccdc.com or call (202) 638-737.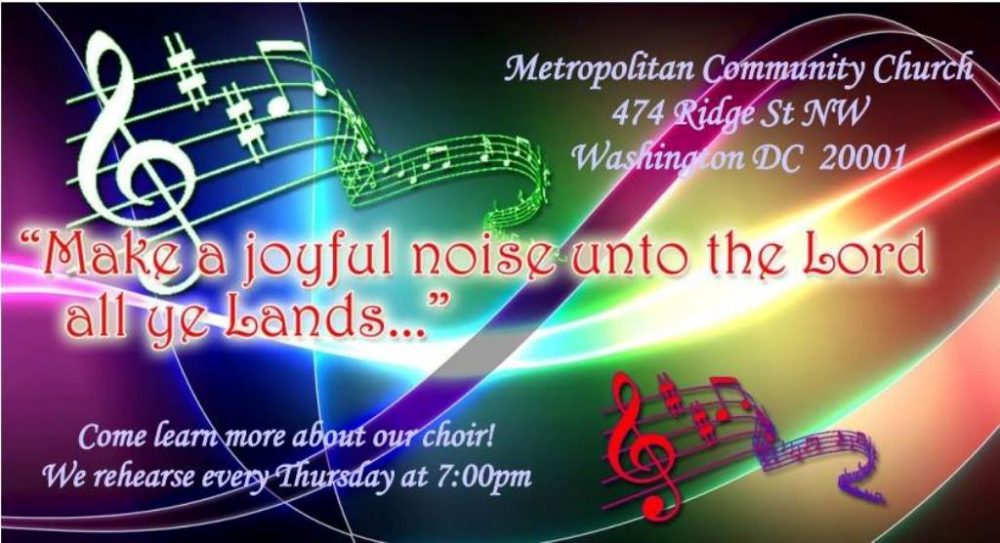 "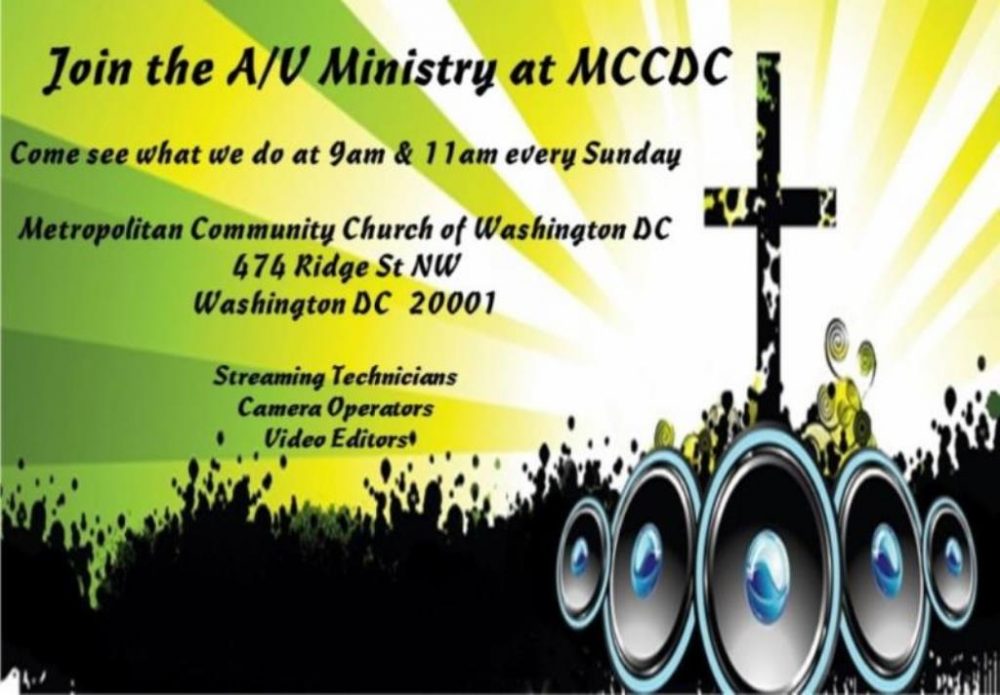 Prayer Corner
Please continue to hold in your prayers Keith Richardson who is in a Nursing Home.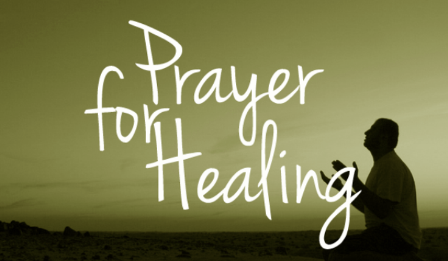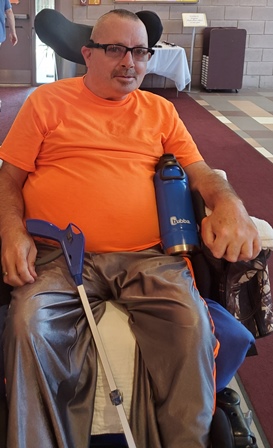 Join our Worship and Arts Ministry!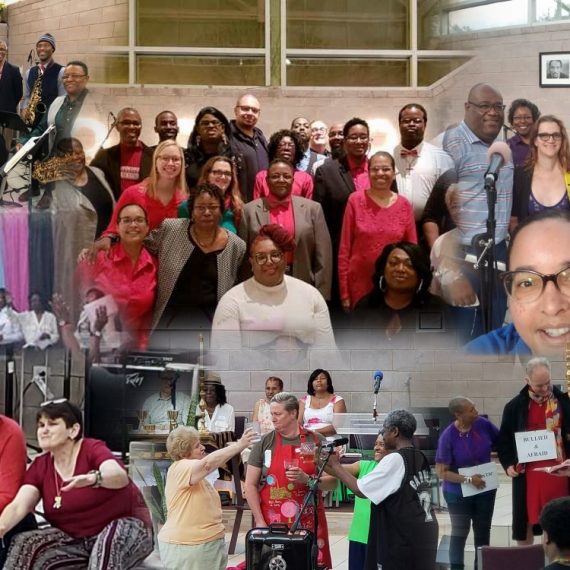 Ministry
Meeting Time
Contact
E-mail
9 AM Choir

Sunday

8:15 AM

Daniel Scearce
danscearce@aol.com
11 AM Choir

Thursdays

7:00 PM

Diedre Mouton Gray
msdeedeemusic@gmail.com
Dance
Every other Tuesday
5:00 – 6:45 PM
Cathy Batson
cathybatson1@verizon.net
Drama
Mondays
6:30 PM
Jules Christian
enjoyingtoday@hotmail.com
Eclectic Praise
Sundays
12:30 PM
Johanna Hardy
brassrat93@gmail.com