This Week's Reflection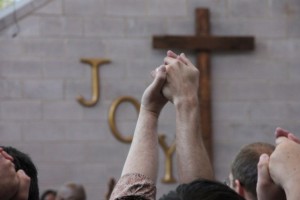 The first time I walked into the sanctuary of MCCDC, my eyes were drawn immediately to the glorious gold letters on the wall at the front to the right of the communion table—JOY. I immediately felt at home. Joy has long been one of two my favorite spiritual / liturgical / theological words because I believe God yearns for all Creation to experience divine joy in all its manifestations. So imagine my delight, indeed my joy, when Rev. Dwayne asked me to share the message on this final Sunday of our Pride Tide celebration: God Knows Your Name: Your Name is Joy!!
A dictionary definition of joy is "a feeling of great pleasure and happiness," but that feels inadequate to me. Joy in my experience is being taken over by happiness, more than a feeling it is an experience which charges your soul.
Joy can be unexpected, a surprise—we walk around a corner feeling depressed, angry, sad, and there is a glorious sunset that simply raises us up from our gloom, or we go on a date and realize our companion is already feeling like a soulmate.
But joy is also the result of effort, perhaps achieving a goal, or at least making significant progress toward meeting it. This can be a personal goal or a larger one shared with others. We work really hard in school or at a job and we are rewarded not only with graduation or promotion but also by a deep satisfaction at something important done well.
I felt great joy in 2014 when the U.S. Supreme Court affirmed same-gender marriage, a goal I had spent the better part of ten years promoting all across Virginia. And the joy rose to new levels when Jonathan and I were married outside the courthouse in Richmond where we had led protests for many years.
So, here we are celebrating Pride Tide. I was not at Stonewall, had not even come out, but I have known some of the actors in that glorious moment, and I can tell you they felt joy then and even years later. And of course, others joined the cause. Joy can be contagious.
I invite you to join me and others this Sunday at 9:00 and 11:00 a.m. ET, as we look at a biblical story of joy and connect it to our joy today, in Pride Tide, and more. In the meantime, may your days bring you joy!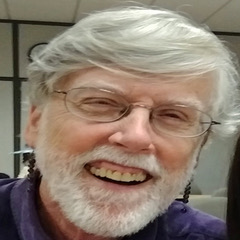 Rev. Dr. Robin Hawley Gorsline
MCCDC Writer-Theologian in Residence


Older Adult Ministry, June 11, at 1 PM.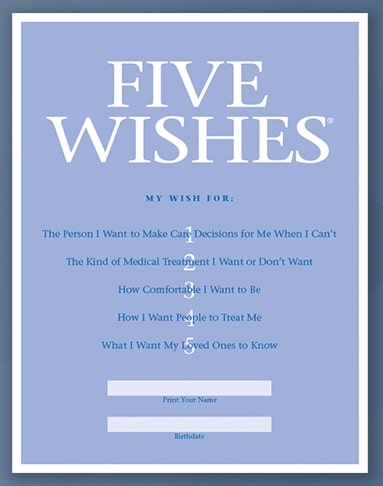 Five Wishes is America's most popular living will, with more than 35 million copies in circulation. It's an easy-to-use advance directive document, written in everyday language. It helps all adults—regardless of age or health—to consider and document how they want to be cared for at the end of life.
Dale Madyun-Baskerville and Jackie Lois will review Five Wishes with our Older Adult Ministry this Sunday, June 11, at 1:00 p.m. ET. Here are three ways to join us:
• Click here to open Zoom and join automatically
• Launch Zoom and enter Meeting ID 824 9552 3942
• Dial (301) 715-8592 by phone, using the same Meeting ID

Re-Entry Update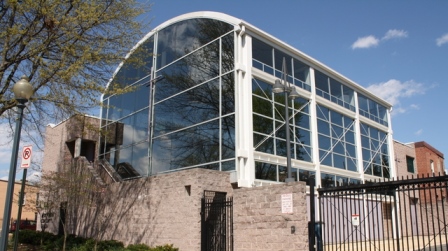 MCCDC's c19 Advisory Team has made recommendations for safe re-entry to our sanctuary at Fifth & Ridge. Our Board of Directors has approved those recommendations.
We have not yet determined our re-entry date, given pending work on the church roof and ventilation systems. We'll share more details at this Sunday's Congregational Forum (see Zoom link below).
We need your help. We have many volunteer opportunities as we prepare for re-entry. We can work with your schedule. Email Melvin Moore Adams at ChurchOffice@mccdc.com for more information.
Our goal is for everyone to share the same worship experience, whether physically present or participating via livestream.

Remembering Rose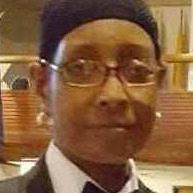 A memorial service for our dearly beloved sister in Christ, Rose Herring, will be held at 11:00 a.m. ET on Saturday, July 17th at Yarborough & Rocke Funeral Home, 1001 N 63rd St in Philadelphia. We're also planning an MCCDC service in Washington

Writers' Ministry Wednesday, July 21 at 7:00 p.m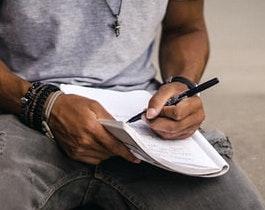 The MCCDC Writers' Ministry offered devotionals during Lent, and will do so at other times, fulfilling our mission to offer our church and the world more reflections and spiritual gifts throughout the year.
We also gather monthly to support and inspire each other in our personal writing. Whether you are an experienced writer or want to begin writing, or do more, please consider joining us. If you'd like to join this project, please contact Rev. Dr. Robin Hawley Gorsline, Writer-Theologian in Residence, at writer@robinhawleygorsline.com.

Prayer Corner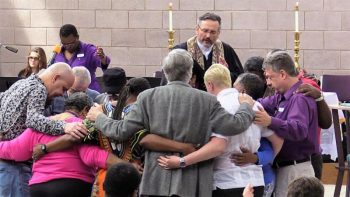 Please lift the following people up during your prayer time:
Francine Clark and the family of Rose Herring • The family of Louis Hicks, Sr. • Lilah Blackstone and the family of Terry Blackstone • Bob Jones • Jerry Giem • Valeria Myers' daughter Chantelle • Michelle Lax • George Kerr, III • Mama Cee's sister and niece • Rose Williams • Randy Punley • Lynn Sulyma • Esther Smith • Marcus Garnett • Renee Valentine •• Arden Shutt • Buck Carlson • Delores Fowler • Elaine Durden-Hunter's mother, Earline T. Green • Evelyn Jones • Valeria Myers' son Donald • Bob Jones' son Chuck & wife Karen • Jerry Giem's Son, Jason and Nephew, Travis • Steve Sloane • Glenn Conrad • Anthony Goode • Renee Valentine's brother • Jeffrey Luckenbach • Elaine Durden-Hunter's • Cathy Batson's niece Lisa • Cynthia Melman • Kim Battle •ABilly Jones-Hennin, •Dr. Veronica Franklin

C19 Vaccine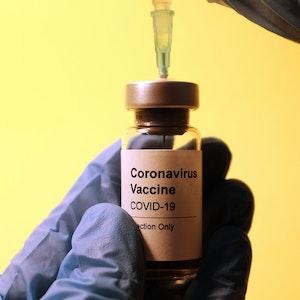 Have you been vaccinated yet? Everyone 12 years or older — including undocumented immigrants — is now eligible. Visit vaccines.gov to find a location near you and make an appointment.
The Federal Emergency Management Agency is providing reimbursements up to $9,000 for funeral expenses incurred as a result of C19. To apply, visit FEMA's website.

"Church Ministries & Events"

Virtual Choir
Come and join the Virtual Voices of MCC Choir! Lift your voice in our virtual rehearsals while singing from the comfort of your home. For more info, email Music Minister Deidre Mouton Gray at msdeedeemusic@gmail.com.
Spiritual Gifts, Get Involved!
Your're invited to consider sharing your spiritual gifts by making a Scripture Reading Video or sharing a Video Testimony on what MCCDC means to you.
It does not have to be long and the AV team is standing by to help you with the video. Please email me at revdwayne@mccdc.com for more information.
Moving Spirit Dance Ministry
Come dance for God! No experience needed. Email Cathy Batson at cathybatson1@verizon.net for more information. Check out past performances on our YouTube channel, including "I Can Only Imagine" (April 2019) and "Mighty River"(February 2018).
Singing to God
Join the Virtual Voices of the MCC Choir. Lift your voice in our virtual rehearsals while singing from the comfort of your home. Email Music Minister Diedre Gray at msdeedeemusic@gmail.com
JOIN REV. DWAYNE IN PRAYER FROM NOON TO 12:30 PM Monday thru Saturday
Phone Number: 646-558-8656, Code: 407 740 6668
Intercessory Prayer Team
Meets the 2nd and 4th Thursdays each month at 7 pm
Contact LaMar Jenkins at 202-750-08887
Bible Study
Tuesdays at 7:00 pm Eastern
Click here to Join Zoom Meeting: https://us02web.zoom.us/j/434566329
or Dial: (301) 715-8592 ,Meeting ID: 434 566 329
Contact Dale Madyun-Baskerville at mccdcbiblestudy@mccdc.com for more information.
Pastoral Care Meeting
Meet 1st and 3rd Wednesday, each month at 6::30pm
Contact pastoralcare@mccdc.com for more information or interest in joining this vibrant church ministry this Fall
Writer's Ministry
The MCCDC Writers' Ministry mission is to offer to our church and the world more reflections and devotionals throughout the year. If you'd like to join this project, now or in the future, please contact Rev. Dr. Robin Hawley Gorsline, Writer-Theologian in Residence, at writer@robinhawleygorsline.com

Join Us on YouTube and subscribe to the MCCDC YouTube Channel!