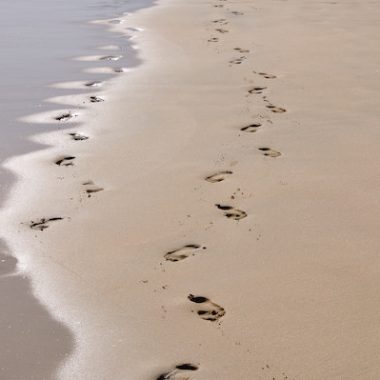 Your love is extravagant. Your friendship, it is intimate. I feel like moving to the rhythm of Your grace Your fragrance is intoxicating in this place. Your love is extravagant. ~Casting Crowns
As the summer winds down and school begins again, you may have been able to take the opportunity to think about your life and your future. What do you find as you search the depths of your heart, soul, and spirit? At your very core, who are you? On the other hand, we may find ourselves too busy or overwhelmed to do this kind of introspection. For some, the task from day to day, moment to moment, is simply to survive or hold on. Be assured that in the midst of difficulties or triumphs, God is present with us. The God of creation, the God that is self-described as "I AM", is concerned about each of us. The Divine is indeed present, whether we feel that presence or not.
This week's scripture lesson is found Matthew 16:13-20 Jesus, during the disciples' training period, asks them about the talk on the street. He asks what people are saying about him. This is an important question of identity as Jesus went about performing miracles, speaking prophetically, and encouraging listeners to re-think and re-feel their relationship with God, religion and each other. Along the way, He was misidentified and misunderstood. Jesus then asks his disciples for their assessment. "Who do you say that I am?" Simon Peter responds with what God revealed to him, "You are the Christ, the Child of the living God."
As we travel with and continue to learn from the God of our understanding, let us pray that God will reveal to us the Child of the living God. Let our hearts resonate with this identity so that we can project love, hope, peace, and justice to ourselves and those the Creator has placed in our paths.
Join us for service on Sunday and for hospitality at 1230 PM ET. We are looking forward to getting to know you better.
Peace,
Rev Cathy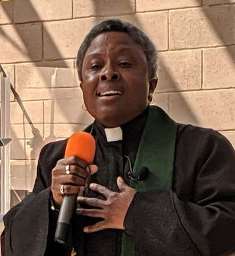 MCCDC Announcements
New Operations Director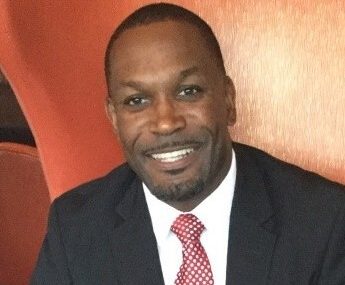 We're thrilled to welcome Redford Salmon as MCCDC's full-time Operations Director. Mr. Salmon lives in Bowie, Md. and spent nearly two decades in leadership roles at the Job Corps, the nation's largest free residential education and job training program for young adults ages 16-24. He has a bachelor's degree in Human Services from Fitchburg State University. Mr. Salmon is a proud veteran, having served seven years in the US Army Reserve. "I am very passionate about giving back and paying it forward," Mr. Salmon says. "I have gone through a lot over the years and God has seen me through the fire. Due to these challenges I have become a servant leader that truly understands other people's perspectives."

Guest Sermon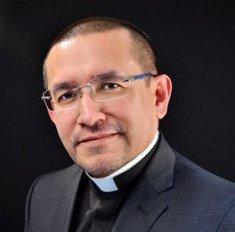 Rev. Elder Héctor Gutiérrez will offer this Sunday's spiritual instruction from Guadalajara, Mexico. He is the MCC denominational Community Development Team Lead (CDT). The CDT is comprised of two teams, Community Building and Leadership Development. Since May 2003, Rev. Gutiérrez has served as our denomination's Head of Development for Latin America. He was admitted as clergy in 2005 and appointed an MCC Elder in 2012.

Hospitality Half Hour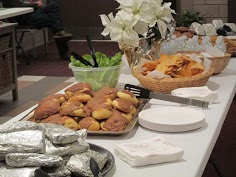 Please join us for virtual hospitality time after Sunday's worship services, at 12:30 p.m. Eastern. Here are three ways to connect:
• Click here to open Zoom and join automatically
• Launch Zoom and enter Meeting ID 841 9630 2883
• Dial (301) 715-8592 by phone, using the same Meeting ID
If you're new to Zoom, here's a tutorial on joining a meeting and the basics of participant controls. You do not need a Zoom account.

MCCDC Virtual Ministry Working Group !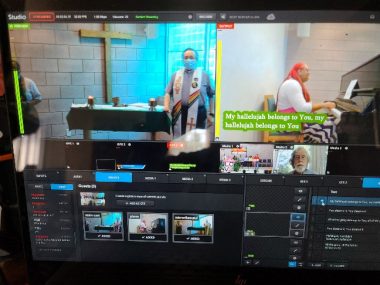 A Virtual Ministry Working Group is forming now and you are invited and encouraged to join!
It is important, now more than ever, to develop our strategy for online ministry and membership – even when we are able to meet again in-person, the work we do now will help us as a community ensure we can re-imagine our ministry in a way that welcomes and engages everyone – regardless of whether they can participate in person or virtually.
If you are interested in joining the working group, or have questions, please contact Ministry Intern Dr. Carla Sherrell at drcarla@mccdc.com.

"CHURCH NEWS"
Virtual Choir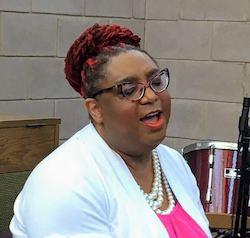 Come and join the Virtual Voices of MCC Choir! Lift your voice in our virtual rehearsals while singing from the comfort of your home. For more info, email Music Minister Deidre Mouton Gray at msdeedeemusic@gmail.com.

Spiritual Gifts, Get Involved!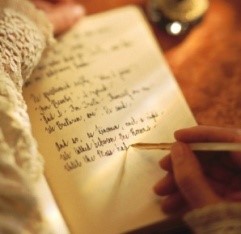 Your're invited to consider sharing your spiritual gifts by making a Scripture Reading Video or sharing a Video Testimony on what MCCDC means to you.
It does not have to be long and the AV team is standing by to help you with the video. Please email me at revdwayne@mccdc.com for more information.

Moving Spirit Dance Ministry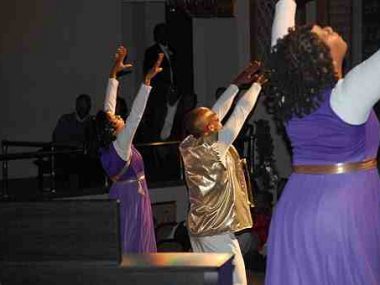 Come dance for God! No experience needed. Email Cathy Batson at cathybatson1@verizon.net for more information. Check out past performances on our YouTube channel, including "I Can Only Imagine" (April 2019) and "Mighty River"(February 2018).

The MCCDC Drama Team Needs You!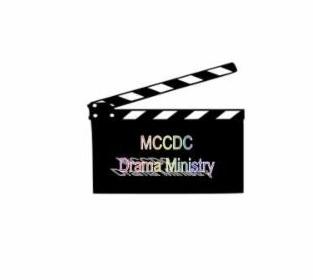 No experience required! Just a willing learner. If you have a passion or artistic flare in front of camera come join the MCCDC Drama team! The Drama Ministry meets on Mondays at 6:30 om via Zoom and performs on the Second Sunday of each month. If you are interested, please contact Clara Carter at c4mcarter26@gmail.com.

Electronic Giving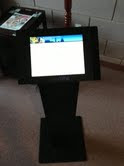 Here is an opportunity to cover the electronic giving transaction fee so that 100% of your donation goes to MCCDC.
Beginning Sunday, May 24, 2020, each time that you make your donation electronically, you will have the option to add $2.00 to help cover the electronic giving transaction fee.
Just Place a check mark next to the statement:
I would like to add $2.00 to help cover the transaction fee so that 100% of my donation supports MCCDC

JOIN REV. DWAYNE IN PRAYER FROM NOON TO 12:30 PM Monday thru Saturday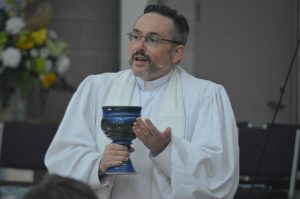 Phone Number: 646-558-8656, Code: 407 740 6668

Bible Study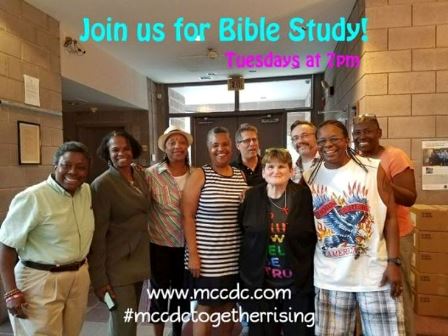 A time of community, fun, learning, and sharing!
Tuesdays from 7:00 – 8:00 PM
Via FREE ZOOM Video Conference Call
Click here to see the MCCDC 2020 Bible Study Schedule
Phone Call in number is: 301 715 8592 US,Meeting ID: 434 566 329
Password: Email Dale Madyun-Baskerville at mccdcbiblestudy@mccdc.com for login invitation

"Ministry Spotlight"
Join Us on YouTube and subscribe to the MCCDC YouTube Channel!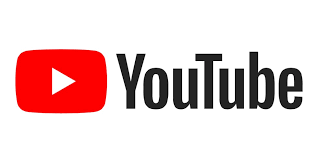 Click here to see more MCCDC Videos

LiveStream Volunteer's Needed!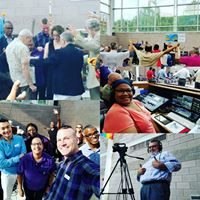 Volunteer! No experience is required. We will train you or someone you recommend. (Perhaps a student interested in picking up new skills?) Opportunities include:
o Producing the livestream itself on Sundays and for special events (greatest need)
o Assisting on Sundays by video recording and managing cameras
o Video editing (this requires access to your own computer and video editing software)
Share our message! Inspired by Rev. Dwayne's spiritual instruction? Moved by a praise & worship song? Post it on Facebook. Send a link to friends and family. They can tune-in to our livestream or watch worship services on demand at livestream.com/mccdc, through our website at mccdc.com, or browse clips on our YouTube Channel.
Click here to visit MCCDC YouTube channel
Email Johanna at mccdclive@gmail.com or talk to any one of the AV team members to volunteer or for more information

The Soundboard Ministry Needs YOU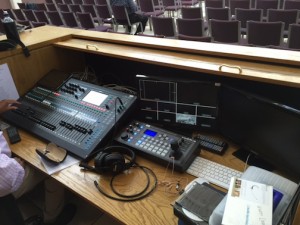 Soundboard volunteers are needed for 9 am and 11 am services. No experience needed!
You will be trained on a state of the art soundboard and learn how to set up mics for services.
Ideally, you will train at the 9 am service and continue training at the 11 am service, but we are flexible.
Please contact Michael Cunningham at mjcunningham2013@gmail.com or stop by to talk with any soundboard volunteer.

Prayer Corner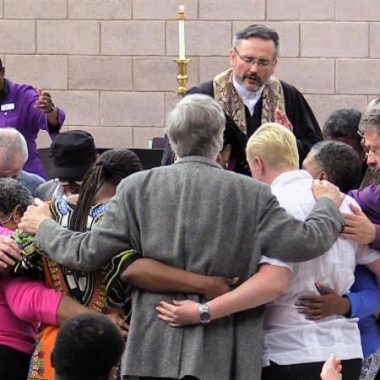 Please lift the following people up during your prayer time:
* Jerry Giem's Son, *Jason and Nephew, Travis * Valeria Myers' daughter Chantelle * Michelle Lax *George Kerr, III * Mama Cee's sister and niece * Rose Williams * Randy Punley * Lynn Sulyma * Esther Smith * Marcus Garnett * Renee Valentine * Rose Herring * Elaine Durden-Hunter's mother, Earline * T. Green * Evelyn Jones * Valeria Myers' son Donald * Bob Jones' son Chuck & wife Karen * Steve Sloane * Glenn Conrad * Arden Shutt, * Renee Valentine's brother, * Kim Battle, *Juanita Dara , * Jeffrey Luckenbach, * Anthony Goode,* Keith Richardson