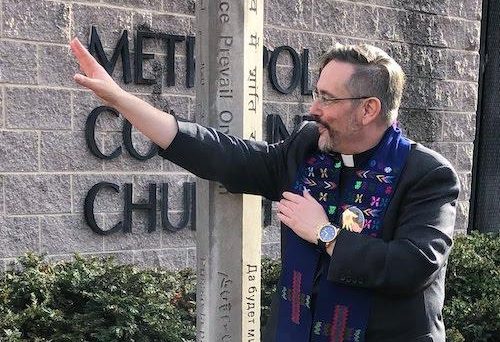 As we sing in a beloved MCC hymn:
We are the church alive Christ's presence on this earth; we give God's Spirit Body in the act of our new birth. As yielded open channels for God's descending dove, we shout and sing, with joy we bring God's all-inclusive love.
This Sunday, we celebrate the fulfillment of Jesus' final promise: that an Advocate, the Holy Spirit, will descend upon us to help us navigate the charge to live by love. It is on the day of Pentecost, 50 days after the resurrection, that the Spirit joins us in our very breath.
It is this Spirit that guides us both in our personal decisions and collective responses. Only together can we be with body of Christ that responds in love, justice, and charity to the many places of harm, hatred, and pain in our world. On Sunday, as we celebrate the gift and responsibility of having the Spirit reside in us, we will also celebrate the birth of the church which gives us a way to live into being the body of Christ. The Spirit is alive in us; therefore, the church is alive with possibility and promise even in these times of desperation and uncertainty.
Together, we make up the body of Christ and together we are being called to being yielded, open channels for the Spirit of love and reconciliation. Together, we can rebuild our broken systems dominated by racism and white supremacy. Together, we can stop the constant barrage of capitalism that tries to run lives and relationships. Together, we can work so that relationships are restored, people are free, and all of creation is able to flourish. Christ has no body but ours, so let us recapture our commitment to love this Pentecost Sunday!
I miss you all so much and am looking forward to being together with you as we imagine what the Spirit is up to in our lives and community in these weary days.
Blessings!
Rev. Lauren Bennett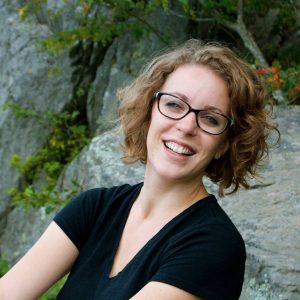 MCCDC Announcements
Virtual Hospitality Hour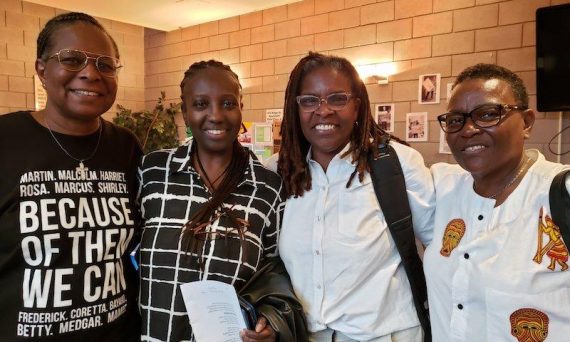 Please join us for virtual hospitality time this Sundays after worship services, starting at 12:30 p.m. Eastern time. Connect via Zoom or dial in by phone.
· Click here to open Zoom and join us automatically
· Or launch Zoom and enter Meeting ID 856 5390 4493
· Or dial in by phone, (301) 715-8592, using the same Meeting ID above
If you're new to Zoom, here's a tutorial on joining a meeting. You do not need an account.

Rev. Troy Perry joins Bible Study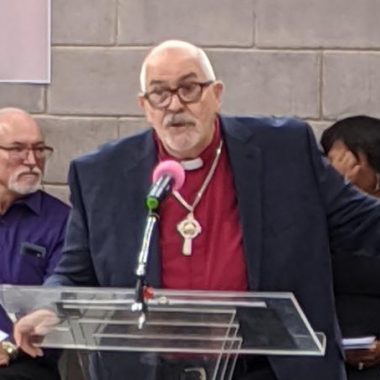 This Tuesday, June 2nd, our Bible Study group will welcome MCC Founder Rev. Elder Dr. Troy Perry discussing his book, "The Lord is My Shepherd and He knows I'm Gay."
Join us at 7:00 pm Eastern, (301) 715-8592, Meeting ID: 434 566 329. Email mccdcbiblestudy@mccdc.com for the password.

MCCDC Older Adult Ministry Zoom Meeting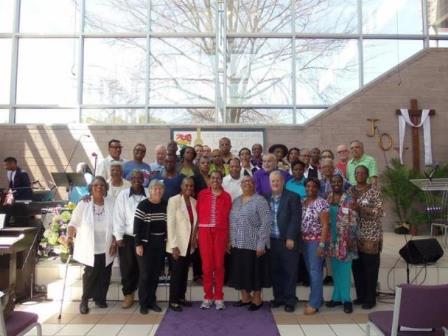 Time: Jun 7, 2020 02:00 PM Eastern Time (US and Canada)
Click here to Join Zoom Meeting
Meeting ID: 824 9552 3942
Password: 470779
Call In/Phone in information
Phone+1 301 715 8592 US (Germantown)
Meeting ID: 824 9552 3942
Password: 470779

Celebrate Fathers' Day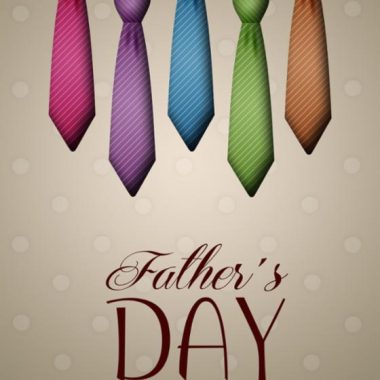 Some of us say "pop". Others say "pa-pa". Still others say "dad". Whatever name you may use, we want to celebrate all of our fathers and father-figures. Please send us a head-shot with their name spelled exactly as you want and we will fill the sanctuary with the wonderful pictures that you send. Send them to Minister Diedre at msdeedeemusic@gmail.com by Wednesday June 17. For additional information contact Diedre directly.

MCCDC Writers Ministry Meeting next date is 20 June 2020 at 10 am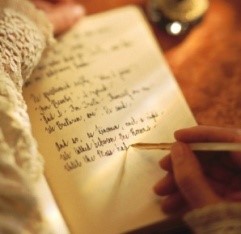 MCCDC's Writing Ministry had a successful first meeting last weekend. The next gathering is planned for 10:00 am to 12:00 pm on Saturday, June 20, 2020. We will explore seasonal devotions, spiritual writing-prayers, benedictions, and poems. Email Rev. Dr. Robin at writer@robinhawleygorsline.com for more information.

Update Browser Require to View MCCDC Live Stream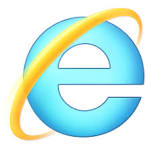 As of June 16, 2020, Vimeo Livestream will no longer support playback on Internet Explorer 11 (IE11). to see Live Stream Services.
You will need to update your web browser in order to see MCCDC Live Stream services.
Click here for details on what you need to upgrade.
Below are YouTube Videos on how to update the major Browsers!
Click here for a YouTube tutorial on how to update Google Chrome
Click here for a YouTube tutorial How to Update Internet Explorer
Click here for a YouTube tutorial on How to update Firefox
Click here for a YouTube tutorial how to Update to Safari

Email Scam Alert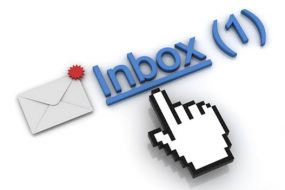 Someone has been sending email claiming to be Rev. Dwayne and requesting people buy gift cards. This is a scam! (Rev. Dwayne has only one email address, revdwayne@mccdc.com). Delete the email or report it as spam.
Click here for advice from the FTC about how to recognize "phishing" scams. Never reveal personal or financial information via email. Do not click links if you don't recognize the sender. Don't just check their name, inspect the email address by hovering your mouse over the 'from' address. Make sure no alterations (like additional numbers or letters) have been made.

Electronic Giving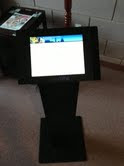 Here is an opportunity to cover the electronic giving transaction fee so that 100% of your donation goes to MCCDC.
Beginning Sunday, May 24, 2020, each time that you make your donation electronically, you will have the option to add $2.00 to help cover the electronic giving transaction fee.
Just Place a check mark next to the statement:
I would like to add $2.00 to help cover the transaction fee so that 100% of my donation supports MCCDC

JOIN REV. DWAYNE IN PRAYER FROM NOON TO 12:30 PM Monday thru Saturday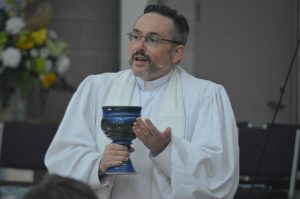 Phone Number: 646-558-8656, Code: 407 740 6668

Mid-week Praise Experience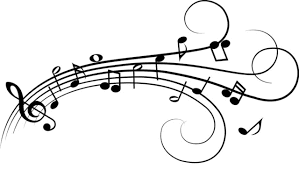 Join us each Wednesday evening from 7:00 to 7:30 PM via conference call for a 30-minute mid-week Praise Experience led by Ministers Diedre and Daniel. The phone number is 301-715-8592, meeting ID 505 301 766.

Come Join the MCCDC team! The following POSITIONS ARE AVAILABLE: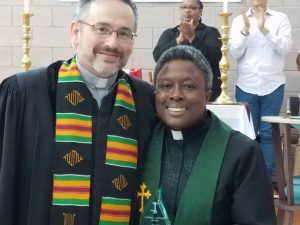 Program Director (Part-time)
Position Highlights
~Supports MCCDC's ministry leaders and programs
~Helps manage communications, relationship building and coordination across ministries
~Develops support systems to assist long-time and new members find their place in our ministries
~Develops and oversees a volunteer network to advance MCCDC's programming, mission and aspirations
~Facilitates new member classes
Operations Director (Full-time)
Position Highlights:
~ Responsible for the administrative and operational functions of MCCDC, including recordkeeping and church communication
~Entrusted with protecting MCCDC assets, including managing maintenance of our physical facilities with the Trustees
~Recruits, trains and supervises office and operations volunteers
~Maintains and coordinates church meeting/event calendar
Please send Statement of Interest and Resume to Rev. Elder Dwayne Johnson: RevDwayne@mccdc.com

"Ministry Spotlight"
Join Us on YouTube and subscribe to the MCCDC YouTube Channel!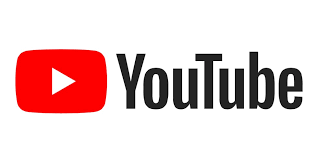 Click here to see more MCCDC Videos

LiveStream Volunteer's Needed!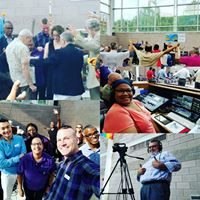 Volunteer! No experience is required. We will train you or someone you recommend. (Perhaps a student interested in picking up new skills?) Opportunities include:
o Producing the livestream itself on Sundays and for special events (greatest need)
o Assisting on Sundays by video recording and managing cameras
o Video editing (this requires access to your own computer and video editing software)
Share our message! Inspired by Rev. Dwayne's spiritual instruction? Moved by a praise & worship song? Post it on Facebook. Send a link to friends and family. They can tune-in to our livestream or watch worship services on demand at livestream.com/mccdc, through our website at mccdc.com, or browse clips on our YouTube Channel.
Click here to visit MCCDC YouTube channel
Email Johanna at mccdclive@gmail.com or talk to any one of the AV team members to volunteer or for more information

The Soundboard Ministry Needs YOU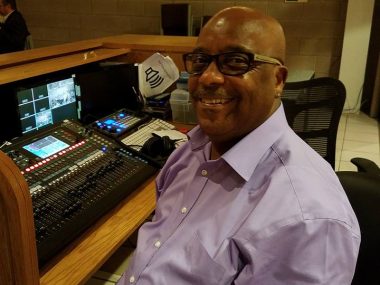 Soundboard volunteers are needed for 9 am and 11 am services. No experience needed!
You will be trained on a state of the art soundboard and learn how to set up mics for services.
Ideally, you will train at the 9 am service and continue training at the 11 am service, but we are flexible.
Please contact Michael Cunningham at mjcunningham2013@gmail.com or stop by to talk with any soundboard volunteer.

"CHURCH NEWS"
Coronavirus Hotline DC, MD and VA
Washington DC
The GW Medical Faculty Associates at 202.741.3000 (8:00 am to 4:30 pm – Monday to Friday)
The triage team will ask you a few questions and determine if you will need to be contacted by triage nurses or provided more detailed information regarding your needs.
After hours, please call the GW Hospital Emergency Department at 202.715.4000
Cough, fever, and shortness of breath, are the three symptoms together that raise the concern for coronavirus,
coronavirus hotline at 1-855-600-3453
GW Medical CLEVELAND PARK
2902 Porter Street, NW
Washington, DC 20008
Phone: 202.525.5287
Mon-Fri: 8am-8pm
Sat-Sun: 8am-6pm
GW Medical MCPHERSON SQ
1101 15th St NW
Washington, DC 20005
Phone: 202.798.0100
Mon-Fri: 7am-7pm
Sat: 8am-4pm
GW Medical RHODE ISLAND AVE
2350 Washington Pl., NE
Suite 110N
Washington, DC 20018
Phone: 202.544.7580
Mon-Fri: 8am-8pm
Sat-Sun: 8am-6pm
Maryland
Cough, fever, and shortness of breath, are the three symptoms together that raise the concern for coronavirus,
coronavirus hotline at 1-855-600-3453
Kaiser Permanente Members there are five drive-through testing sites in Maryland and Virginia for patients who have a prescription in Gaithersburg, Largo, Woodbridge, Tysons and South Baltimore
Holy Cross Hospitals in Silver Spring and Germantown plan to test by the end of the week
Virginia Sites
Cough, fever, and shortness of breath, are the three symptoms together that raise the concern for coronavirus,
coronavirus hotline at 1-855-600-3453
Virginia Hospital Center in Arlington and a health-care system in Hampton Roads, Va., are testing people via drive-through
The Norfolk-based Sentara Healthcare system launched three drive-through screening and testing sites Monday outside their facilities in Hampton Roads Va

How to Protect Yourself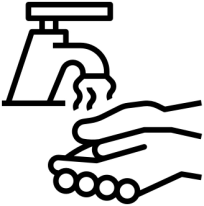 • Wash hands with soap and water for at least 20 seconds multiple times a day. An alcohol-based hand sanitizer can be used if soap and water are not available
• Avoid touching eyes, nose and mouth with unwashed hands
• Avoid close contact with people who are sick if possible
• Stay home when feeling sick [yet stay in touch with friends and family in other ways]
• Cover your cough or sneeze with a tissue, then throw the tissue in the trash [other sites have suggested covering coughs and sneezes with your elbow or sleeve]
• Clean and disinfect frequently touched objects and surfaces
Reaching Out to Your MCCDC Family
We encourage each of you to reach out to your MCCDC family members. If you have not seen someone in a while please call them or send them a note. Let one of the Pastoral Care minis

Prayer Corner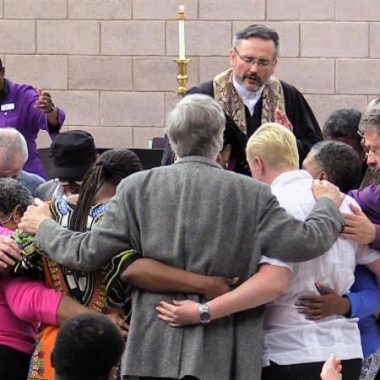 Please lift the following people up during your prayer time:
* George Kerr, III * Mama Cee's sister and niece * Rose Williams,* Lynn Sulyma, * Esther Smith * Marcus Garnett * Renee Valentine * Elaine Durden-Hunter's mother, Earline * T. Green * Evelyn Jones,* Travis, Jerry Giem's Nephew * Valerie Myers' son Donald * Anthony Goode * Larry Harris recent lost of husband Ted Shaffer * Bob Jones' son Chuck & wife Karen * Steve Sloane * Glenn Conrad * Arden Shutt *Renee Valentine's brother *Kim Battle *Juanita Dara * Jeffrey Luckenbach * Bill Campbell, * Keith Richardson