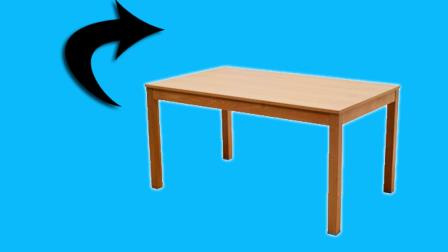 The immigrants who have joined me, serving me and loving my name, becoming my servants, everyone who keeps the Sabbath without making it impure, and those who hold fast to my covenant: I will bring them to my holy mountain, and bring them joy in my house of prayer. I will accept their entirely burned offerings and sacrifices on my altar. My house will be known as a house of prayer for all peoples, says the Lord God, who gathers Israel's outcasts. I will gather still others to those I have already gathered.
~Isaiah 56:6-8 Common English Bible (CEB)
As we continue to take, and examine, "snapshots" of events that are recorded during Jesus' passion journey, this week we pause to enter the temple with Jesus. The story, as told in Mark 11: 15-19, has Jesus entering a part of the temple that was hustling and bustling with people, animals, and commerce. Something seems to frustrate and anger him enough to make a public display of that anger. This display further draws the attention of the religious authorities and the Roman authorities. Was this anger "righteous", "prophetic", or maybe just plain old human anger?
What are the things that frustrate and anger us enough to drive us to public displays for benevolence or malevolence? How can we address that anger and remain in relationship with our siblings, our church, our co-workers, and our God? Can the energy of that anger be channeled for other purposes like marches, advocating for fair labor practices and living wages, encouraging businesses to create jobs, and even creating our own business to provide jobs for other ourselves? As a people, we have the ingenuity to make positive change happen, socially and economically. That is one way we can turn the tables on poverty.
God's temple is designed to be a house of prayer for all peoples and for all nations. MCCDC, let's pray for God to use the temple of our church at the corner of 5th and Ridge Street as a platform and a springboard. Let us use the temple of our hearts for God's purpose and praise.
Please remember to "spring your clock forward" on Saturday and on Sunday join us at 9 AM or 11 AM to dive deeper into this temple story.
Where do you find yourself in the picture?

"UP COMING EVENTS"
DAY LIGHT SAVING TIME IS HERE!!!SPRING FORWARD!!!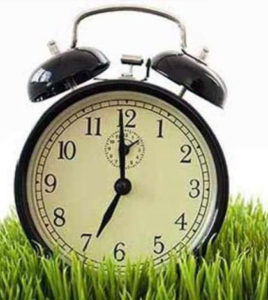 DON'T FORGET TO SET YOUR CLOCKS FORWARD ONE HOUR SATURDAY NIGHT.!

Come Join the MCCDC team! The following POSITIONS ARE AVAILABLE: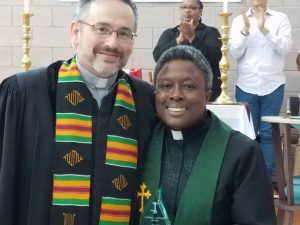 Program Director (Part-time)
Position Highlights
~Supports MCCDC's ministry leaders and programs
~Helps manage communications, relationship building and coordination across ministries
~Develops support systems to assist long-time and new members find their place in our ministries
~Develops and oversees a volunteer network to advance MCCDC's programming, mission and aspirations
~Facilitates new member classes
Operations Director (Full-time)
Position Highlights:
~ Responsible for the administrative and operational functions of MCCDC, including recordkeeping and church communication
~Entrusted with protecting MCCDC assets, including managing maintenance of our physical facilities with the Trustees
~Recruits, trains and supervises office and operations volunteers
~Maintains and coordinates church meeting/event calendar
Please send Statement of Interest and Resume to Rev. Elder Dwayne Johnson: RevDwayne@mccdc.com

Help Us Observe a Spiritually Rich Lent

Lent is here and it's a special opportunity for all the creative, faithful writers (and would-be writers) among us to contribute to our community spiritual life.
Feel free to contact Rev. Dr. Robin Hawley Gorsline, MCCDC's Writer/Theologian in Residence, at writer@robinhawleygorsline.comor by phone at 240/565-3441 or email if you have any questions or concerns. And be sure to watch your inbox for your daily inspiration!

MCCDC Easter Remembrances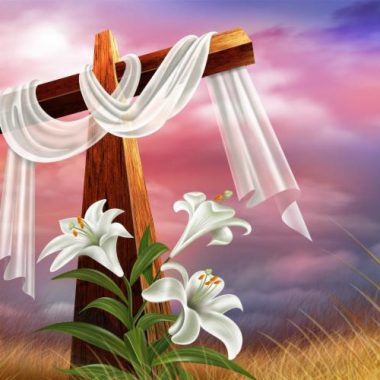 We invite you to remember someone you love with an Easter Remembrance. The names of those remembered will be included in the Sunday bulletin. Completed the remembrance form include in the bulletin and submitted form with suggested donation of $20.00 in offering plate on line, or kiosk.
Click Here to print Easter Honor Remembrance Form 2020

Preventing the spread of the common cold, flu and coronavirus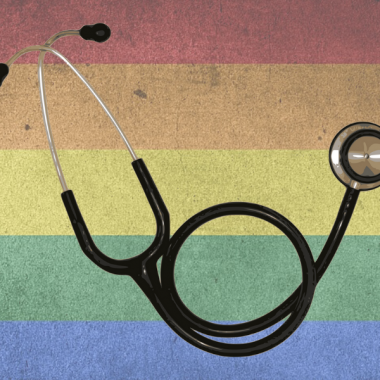 • Stay home !
• Use a tissue to cover your coughs and sneezes and throw your used tissue in the trash.
• Do not use your hands to cover your coughs and sneezes.
• Avoid touching your eyes, nose and mouth as these are the easiest areas for germs to spread through.
• Wash your hands often to avoid getting sick.
• Clean and disinfect frequently touched objects, like your cell phone, door knobs, reusable beverage containers and work space using disinfectant wipes or sprays.
• Consider buying a digital thermometer
• Will wearing a mask protect me? Wearing a mask will not help to keep you healthy. We are not recommending that patients and community members purchase or obtain masks to prevent infection.
The best thing you can do to keep yourself These small steps combined make a big difference in preventing the spread of the common cold, flu and coronavirus. We appreciate your help in keeping the communities of greater Washington, DC, Maryland and Virginia healthy.
Yours in Service,
Whitman-Walker

"CHURCH NEWS"
Security Awareness Training, March 21, 10 am to 12 pm & April 26, 2020 @ 9 am and 11 am Service, Security Drill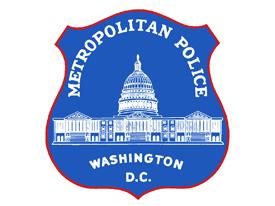 The Metropolitan Police Department will be conducting security awareness training to assist everyone in being more alert before, during, and after worship service?
This training will cover how to create a safer house of worship.
Topics include:
*Safety Team and Building Security
*Responses to Active Violence
This training is OPEN to ALL!!!!
For questions or more information contact please contact Dale Madyun-Baskerville or Rev. Cathy Alexander at revcathy@mccdc.com or 202-638-7373

Women's Ministry Gathering, PLANTING SEEDS, March 29th, 12:30 pm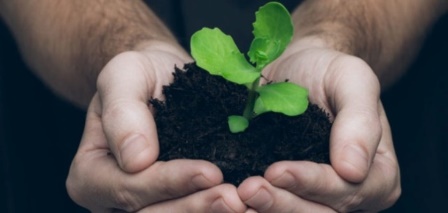 All who identify as woman are cordially invited to women's space. We will come together to connect and share sisterhood. We will meet in the lower level conference room 12:30 pm-2:30 pm. If you would like to attend please contact the church office at 202-638-7373 or churchoffice@mccdc.com

COMING SOON….Wesley Young Adult Innovation Hub Team sponsors OPEN MIC.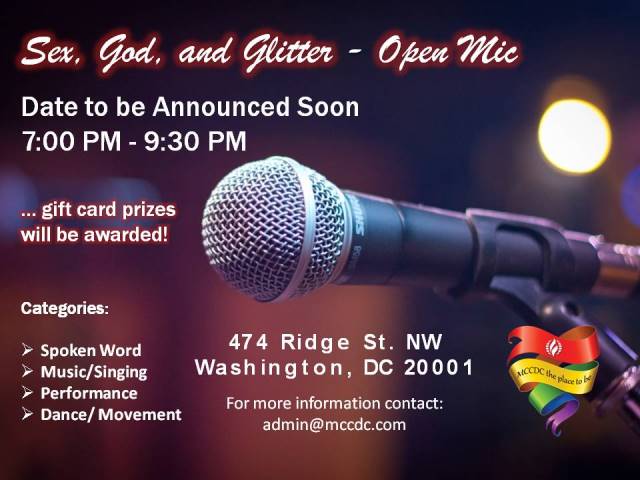 If you know a young adult that would like to participate please pass this information on.
We need your help to made this a successful community outreach event:
• Set up
• Food Service
• Clean up
Other assistance
If you have questions or desire to sign someone up, please contact Rev Cathy at revcathy@mccdc.com or 202-638-7373.

Landscaping Day of Service, Saturday, March 28 , 9:30 am – 12:30 pm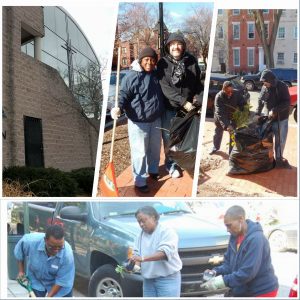 Join other MCCers to beautify our church's property. We'll rake and collect debris, trim bushes, pull weeds, plant flowers and make our church property prettier. And we'll have some fun, too! Join us in building community with each other. If you can, please bring your landscaping tools (rakes, brooms, clippers, etc.) and gloves. We'll have some light breakfast foods to fuel us. Please RSVP to Greg Snyder, gcsnyder01@aol.com, 202-638-7373, if you can join us.

Come Join Us for Funeral Planning, Saturday April 04, 2020, 10:00 am to 12:30 pm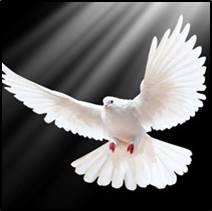 Don't leave such a important life event to chance!
Mr. Shelton Hackett Sr. Funeral Director Will talk about:
*Honoring Life
*Designing Your Funeral
*Funeral and Memorial Services
*Veteran's Services
Please contact Dale L. Madyun-Baskerville at 202-638-7373 if you have questions.

MCCDC Bible Study goes to Sight and Sounds Theater for the Play: QUEEN ESTHER
300 Hartman Bridge Road,Ronks, PA 17572 (800) 377-1277
Click On picture above to see QUEEN ESTHER 2020 Video Clip
When August 15, 2020
Time: Carpool leaves 9 am from MCCDC to Sight and Sounds
Cost: $79.00
SHOW STARTS AT 3 PM
NOTE!!!
INDIVIDUALS ARE RESPONSIBLE FOR DRIVING OR COORDINATING A RIDE TO AND FROM THEATER LOCATION!!!!
All Money Due No Later Than 28 June 2020!!!
Contact Dale Madyun-Baskerville baskerd6109@gmail.com or call 202-638-7373 for question or information.

Event Rental Space at MCCDC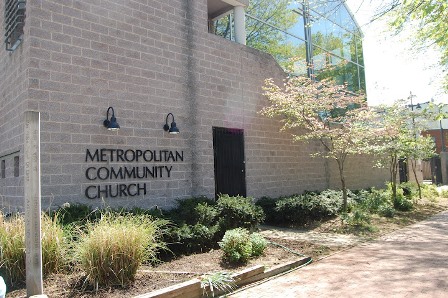 Are you or someone you know planning an upcoming event? Are you looking for a reasonably priced rental space with easy access to public transportation? Look no further.
Call MCCDC today at 202-638-7273 for rates and availability.
Click Here for more Information

Join Us on YouTube and subscribe to the MCCDC YouTube Channel!
Stay current on our video postings .
Click here to see more MCCDC Videos
Inspiration Videos, Metropolitan Community Church of Washington DC

"Ministry Spotlight"
Bible Study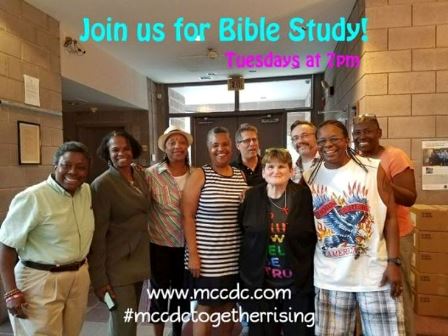 A time of community, fun, learning, and sharing!
Tuesdays from 7:00 – 8:00 PM in the Welcome Hall.
Click Here to see MCCDC Bible Study 2020 Schedule
For more information, please contact Dale Madyun-Baskerville at churchoffice@mccdc.com
or call (202) 638-7373.

Moving Spirit Dance Ministry Needs YOU!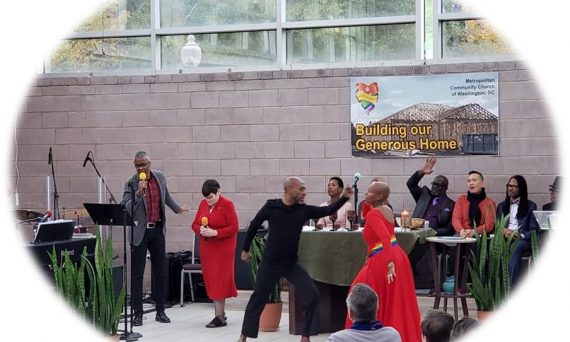 No Dance Experience needed just a willing spirit!
Come Join us for a time of community, fun, and sharing!
Tuesdays from
5:45 PM to 7:00 PM in the Sanctuary.
For more information, please contact Cathy Batson at churchoffice@mccdc.com or call (202) 638-7373.

Intercessory Prayer Team, "PRAY FIRST" for the New Year! Join us as we endeavor to start off 2020 in prayer!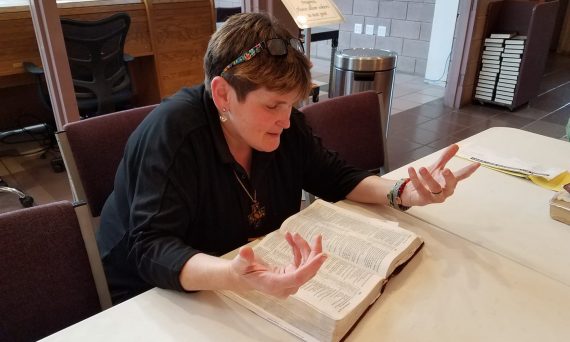 The Intercessory Prayer Team invites the congregation to "PRAY FIRST" for the New Year! Join us as we endeavor to start off 2020 in prayer by praying first in these five areas:
• Before getting out of bed
• Before driving or taking the metro/bus
• Before saying offensive or derogatory words
• Before making impulsive or important decisions
• Before going to sleep
We believe this will make a difference in our year and draw us closer to God and take us into the Lent season.
You can join us at intercessory prayer on the 2nd and 4th Wednesdays of the month in the Chapel. If you have questions or would like more information, please contact Jules at enjoyingtoday@hotmail.com.

Drama for a Day!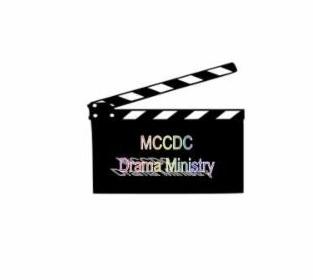 Have you ever wanted to write, direct or act for the drama ministry without making a long-term commitment? Now you can! Sign up to lead or participate in one of our monthly performances. For questions or information, please contact Jules at enjoyingtoday@hotmail.com

LiveStream Volunteer's Needed!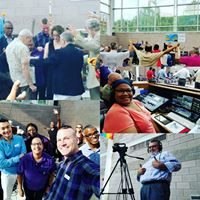 Volunteer! No experience is required. We will train you or someone you recommend. (Perhaps a student interested in picking up new skills?) Opportunities include:
o Producing the livestream itself on Sundays and for special events (greatest need)
o Assisting on Sundays by video recording and managing cameras
o Video editing (this requires access to your own computer and video editing software)
Share our message! Inspired by Rev. Dwayne's spiritual instruction? Moved by a praise & worship song? Post it on Facebook. Send a link to friends and family. They can tune-in to our livestream or watch worship services on demand at livestream.com/mccdc, through our website at mccdc.com, or browse clips on our YouTube Channel.
Click here to visit MCCDC YouTube channel
Email Johanna at mccdclive@gmail.com or talk to any one of the AV team members to volunteer or for more information

The Soundboard Ministry Needs YOU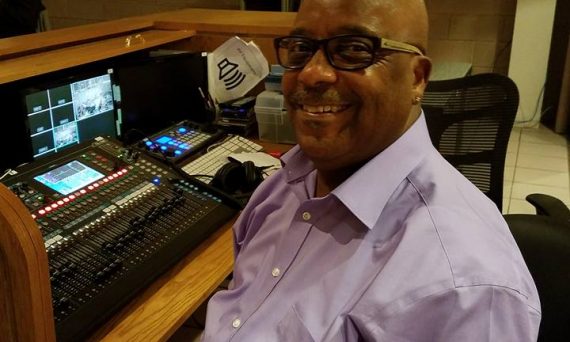 Soundboard volunteers are needed for 9 am and 11 am services. No experience needed!
You will be trained on a state of the art soundboard and learn how to set up mics for services.
Ideally, you will train at the 9 am service and continue training at the 11 am service, but we are flexible.
Please contact Michael Cunningham at mjcunningham2013@gmail.com or stop by to talk with any soundboard volunteer.

Hospitality Ministry Needed Volunteers and Treats
Hospitality personnel are needed to setup treats after 9 am and 11 am service. Also if you have hospitality items that you are willing to share and would like to support our Hospitality Ministry, please contact the church office at churchoffice@mccdc.com or 202-638-7373.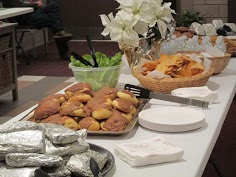 Items that are needed:
White Paper Towel Rolls
Coffee K-Pods
Tea
Box of Coffee Straws
Napkins
Fresh Apples
Fresh Oranges
Plums
Yogurt
Granola Bars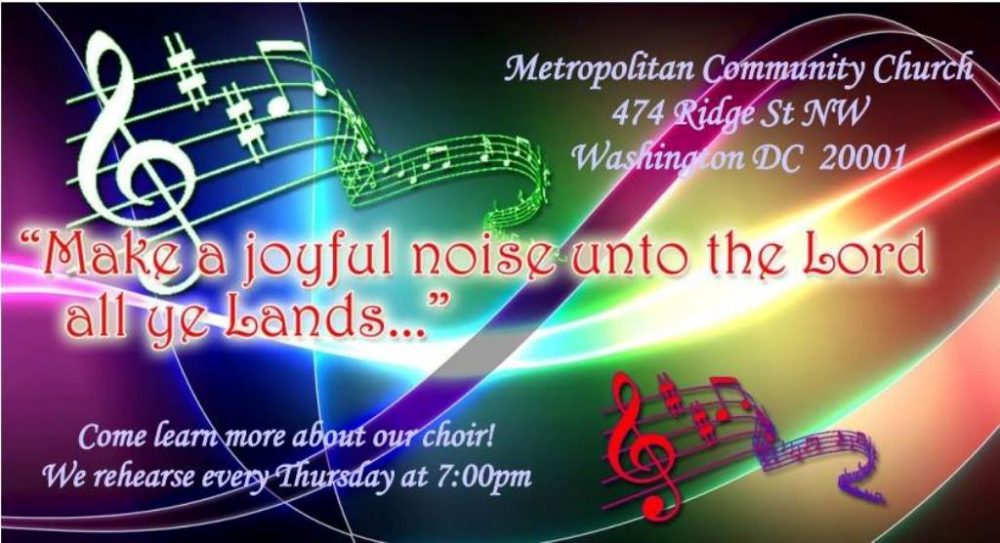 "

Prayer Corner
Please continue to hold in your prayers Keith Richardson who is in a Nursing Home.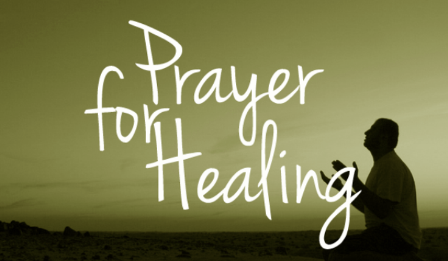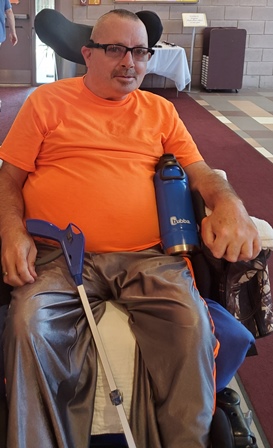 Join our Worship and Arts Ministry!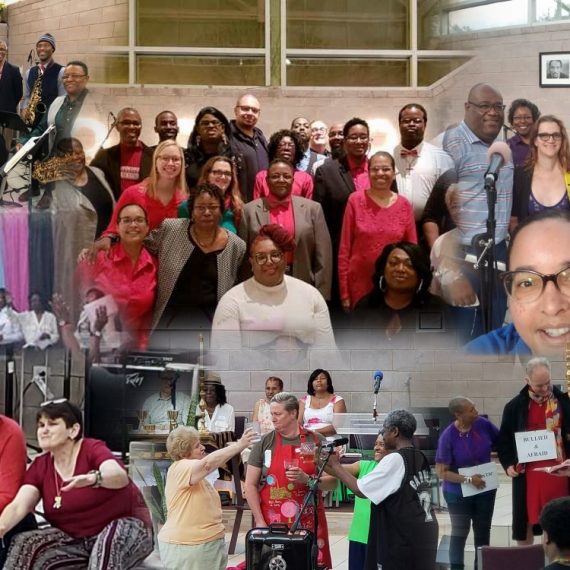 Ministry
Meeting Time
Contact
E-mail
9 AM Choir

Sunday

8:15 AM

Daniel Scearce
danscearce@aol.com
11 AM Choir

Thursdays

7:00 PM

Diedre Mouton Gray
msdeedeemusic@gmail.com
Dance
Every other Tuesday
5:00 – 6:45 PM
Cathy Batson
cathybatson1@verizon.net
Drama
Mondays
6:30 PM
Jules Christian
enjoyingtoday@hotmail.com
Eclectic Praise
Sundays
12:30 PM
Johanna Hardy
brassrat93@gmail.com