My mother was not overly protective. Nevertheless, when I was a child she gave me a few instructions for my safety, such as look both ways before crossing the street. As a white child growing up in the small town of Denair, California, I was free to walk to and from school, the little markets on Main Street, just about anywhere, and feel safe.
What was true for me as a white child has never been true in our country for black children, especially young black men.
Jonathan Capehart, writing in the Washington Post, received very different instructions from his mother. He notes that his mother told him "not to run in public, lest I arouse undue suspicion. How I most definitely should not run with anything in my hands, lest anyone think I stole something. The lesson included not talking back to the police, lest you give them a reason to take you to jail, or worse."
Too many times the worst has happened. The worst happened to George Floyd when he faced public torture and murder on May 25 in Minneapolis. On March 13 in Louisville, Breonna Taylor was awakened from sleep to a deadly spray of bullets from police who busted in to her home on a senseless no-knock warrant. On February 23 Ahmed Arbery was killed while jogging near Brunswick, Georgia. Death via white supremacy is not new. The names Oscar Grant III, Trayvon Martin, Michael Brown, Eric Garner, Tamir Rice, and Rumain Brisbon trigger racing thoughts and emotions. Yet the emotions and the conversation cannot be pushed down. The violence of racism cannot be ignored. It is systemic and it runs deep. Racism remains protected and perpetrated by white privilege.
I'm reminded of the prayer cries of ancient forbears who facing the systemic injustice of Empire called out: "How long, O Lord?"
Indeed, the protest prayer: "I can't breathe" is a haunting reminder of the countless black men whose breath was cut off by the lynching rope. May 25, 2020 in Minneapolis is not far removed from August 28, 1955 in Money, Mississippi when 14-year-old Emmett Till was brutally tortured and murdered.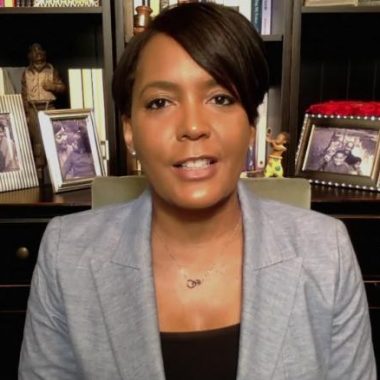 Thoughts and prayers are the call of the moment, yet not enough. We also need action. Keisha Lance Bottoms, the mayor of Atlanta writes in the New York Times: "During the Civil Rights Movement we saw people of all races and all walks of life coming together to say: 'This is not right and we are going to stand up for the goodness of America.' That same spirit must rise and prevail today…I cannot guarantee that I will pass freedom down to my children, but I can and will continue to fight for it and teach them how to fight for it every single day. One of the best ways that we can fight for it is by fighting to ensure that our governing bodies are led by people who value the freedom, equality and humanity of all people. Now, more than ever, elections matter; leadership matters. That's why November 2020 matters." To vote is one action each of us can take.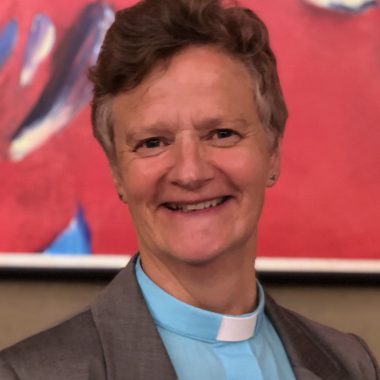 This Sunday, the scripture for the message from our MCC Moderator Rev. Elder Cecilia Eggleston is from John 21: 15-19; 25. This scripture is a clear call to do God's reconciling work during these difficult days. She says, "Embrace the power of the Holy Spirt so we are ready for that next great rush of movement where we are out and proud in ways that every single person in the world can hear that they are loved."

By Faith,
Rev. Elder Dwayne Johnson


MCCDC Announcements
MCCDC Older Adult Ministry Zoom Meeting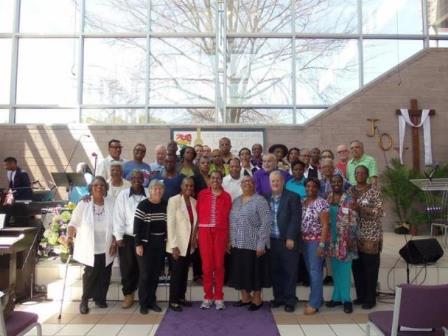 Time: Jun 7, 2020 02:00 PM Eastern Time (US and Canada)
Click here to Join Zoom Meeting
Meeting ID: 824 9552 3942
Password: 470779
Call In/Phone in information
Phone+1 301 715 8592 US (Germantown)
Meeting ID: 824 9552 3942
Password: 470779

Celebrate Fathers' Day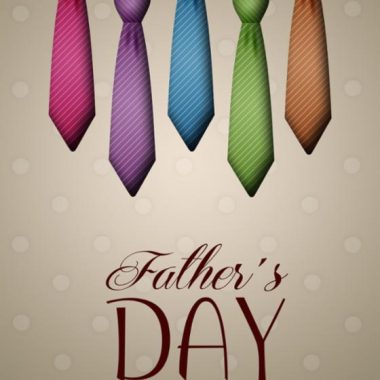 Some of us say "pop". Others say "pa-pa". Still others say "dad". Whatever name you may use, we want to celebrate all of our fathers and father-figures. Please send us a head-shot with their name spelled exactly as you want and we will fill the sanctuary with the wonderful pictures that you send. Send them to Minister Diedre at msdeedeemusic@gmail.com by Wednesday June 17. For additional information contact Diedre directly.

MCCDC Writers Ministry Meeting next date is 20 June 2020 at 10 am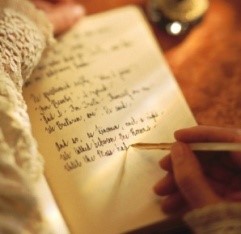 MCCDC's Writing Ministry had a successful first meeting last weekend. The next gathering is planned for 10:00 am to 12:00 pm on Saturday, June 20, 2020. We will explore seasonal devotions, spiritual writing-prayers, benedictions, and poems. Email Rev. Dr. Robin at writer@robinhawleygorsline.com for more information.

Update Browser Require to View MCCDC Live Stream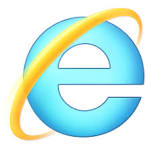 As of June 16, 2020, Vimeo Livestream will no longer support playback on Internet Explorer 11 (IE11). to see Live Stream Services.
You will need to update your web browser in order to see MCCDC Live Stream services.
Click here for details on what you need to upgrade.

Electronic Giving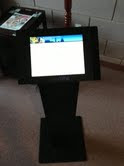 Here is an opportunity to cover the electronic giving transaction fee so that 100% of your donation goes to MCCDC.
Beginning Sunday, May 24, 2020, each time that you make your donation electronically, you will have the option to add $2.00 to help cover the electronic giving transaction fee.
Just Place a check mark next to the statement:
I would like to add $2.00 to help cover the transaction fee so that 100% of my donation supports MCCDC

JOIN REV. DWAYNE IN PRAYER FROM NOON TO 12:30 PM Monday thru Saturday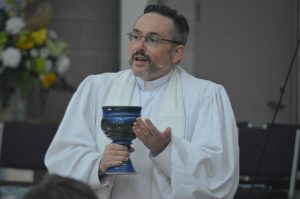 Phone Number: 646-558-8656, Code: 407 740 6668

Bible Study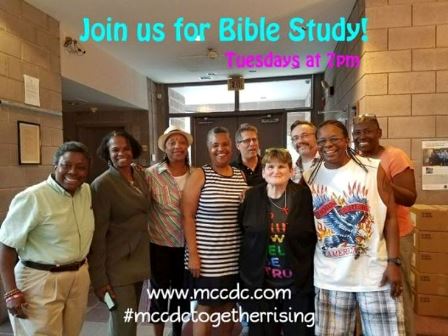 A time of community, fun, learning, and sharing!
Tuesdays from 7:00 – 8:00 PM
Via FREE ZOOM Video Conference Call
Click here to see the MCCDC 2020 Bible Study Schedule
Phone Call in number is: 301 715 8592 US,Meeting ID: 434 566 329
Password: Email Dale Madyun-Baskerville at mccdcbiblestudy@mccdc.com for login invitation

Come Join the MCCDC team! The following POSITIONS ARE AVAILABLE: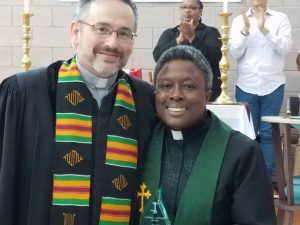 Program Director (Part-time)
Position Highlights
~Supports MCCDC's ministry leaders and programs
~Helps manage communications, relationship building and coordination across ministries
~Develops support systems to assist long-time and new members find their place in our ministries
~Develops and oversees a volunteer network to advance MCCDC's programming, mission and aspirations
~Facilitates new member classes
Operations Director (Full-time)
Position Highlights:
~ Responsible for the administrative and operational functions of MCCDC, including recordkeeping and church communication
~Entrusted with protecting MCCDC assets, including managing maintenance of our physical facilities with the Trustees
~Recruits, trains and supervises office and operations volunteers
~Maintains and coordinates church meeting/event calendar
Please send Statement of Interest and Resume to Rev. Elder Dwayne Johnson: RevDwayne@mccdc.com

"Ministry Spotlight"
Join Us on YouTube and subscribe to the MCCDC YouTube Channel!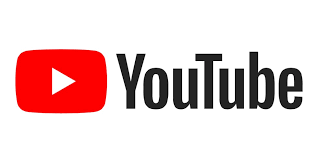 Click here to see more MCCDC Videos

LiveStream Volunteer's Needed!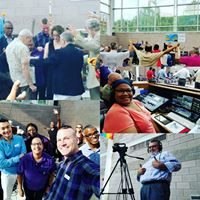 Volunteer! No experience is required. We will train you or someone you recommend. (Perhaps a student interested in picking up new skills?) Opportunities include:
o Producing the livestream itself on Sundays and for special events (greatest need)
o Assisting on Sundays by video recording and managing cameras
o Video editing (this requires access to your own computer and video editing software)
Share our message! Inspired by Rev. Dwayne's spiritual instruction? Moved by a praise & worship song? Post it on Facebook. Send a link to friends and family. They can tune-in to our livestream or watch worship services on demand at livestream.com/mccdc, through our website at mccdc.com, or browse clips on our YouTube Channel.
Click here to visit MCCDC YouTube channel
Email Johanna at mccdclive@gmail.com or talk to any one of the AV team members to volunteer or for more information

The Soundboard Ministry Needs YOU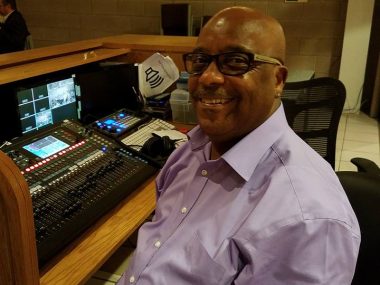 Soundboard volunteers are needed for 9 am and 11 am services. No experience needed!
You will be trained on a state of the art soundboard and learn how to set up mics for services.
Ideally, you will train at the 9 am service and continue training at the 11 am service, but we are flexible.
Please contact Michael Cunningham at mjcunningham2013@gmail.com or stop by to talk with any soundboard volunteer.

"CHURCH NEWS"
Coronavirus Hotline DC, MD and VA
Washington DC
After hours, please call the GW Hospital Emergency Department at 202.715.4000
GW Medical CLEVELAND PARK- Phone: 202.525.5287
GW Medical MCPHERSON SQ- Phone: 202.798.0100
1101 15th St NW
GW Medical RHODE ISLAND AVE- Phone: 202.544.7580
Click Here to go to DC Government Corona Virus Web Site
Maryland
Cough, fever, and shortness of breath, are the three symptoms together that raise the concern for coronavirus,
coronavirus hotline at 1-855-600-3453
Click Here to go to Maryland Government Corona Virus Web Site
Virginia
Cough, fever, and shortness of breath, are the three symptoms together that raise the concern for coronavirus,
coronavirus hotline at 1-855-600-3453
Click Here to go Virginia Government Corona Virus Web Site

Prayer Corner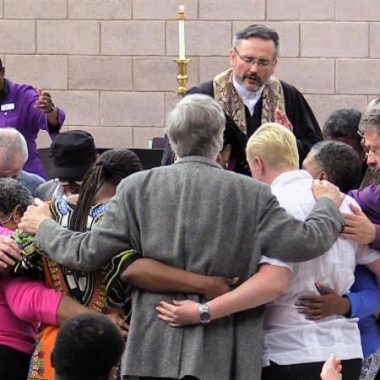 Please lift the following people up during your prayer time:
* George Kerr, III * Mama Cee's sister and niece * Rose Williams,* Lynn Sulyma, * Esther Smith * Marcus Garnett * Renee Valentine * Elaine Durden-Hunter's mother, Earline * T. Green * Evelyn Jones,* Travis, Jerry Giem's Nephew * Valerie Myers' son Donald * Anthony Goode * Larry Harris recent lost of husband Ted Shaffer * Bob Jones' son Chuck & wife Karen * Steve Sloane * Glenn Conrad * Arden Shutt *Renee Valentine's brother *Kim Battle *Juanita Dara * Jeffrey Luckenbach * Bill Campbell, * Keith Richardson * Delores Fowler's sister, Mrs Jenifer Keys passing