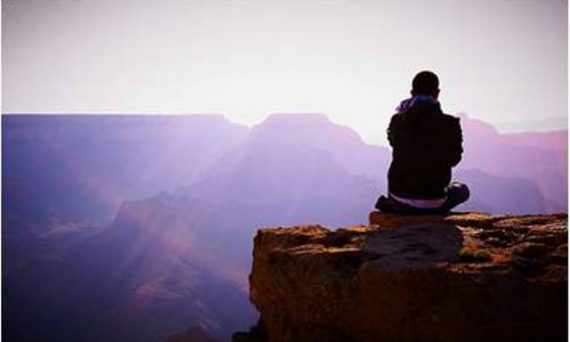 "We need in every bay and community a band of angelic troublemakers." –Bayard Rustin
We planned our current "Soul Force" worship theme long before the start of the partial government shutdown. The series has turned out to be timely. Indeed, it is Soul Force that will give us strength through and beyond the current crisis that is crushing the spirits and finances of so many. We could not predict the timing of this Tuesday's 5-4 decision by the Supreme Court in favor of the current administration's discriminatory intent to ban military service by transgender people. It is Soul Force that will help MCCDC be among those holding firm against this attack on 15,000 transgender service members.
One of our MCCDC Aspirations is "Becoming a Spiritual Force." One approach to becoming a spiritual force is to implement Rev. Dr. Martin Luther King's belief that spiritual practices and non-violent civil rights practices must be woven together. Spiritual action and social action must move forward hand in hand. This coming Sunday, we'll be reflecting on the following spiritual practice as taught by Rev. Dr. King: "To seek to perform regular service for others and the world." This is a practice we can each do daily. Every day we can help somebody in some way.
This Sunday our Minister of Liberation Formation , Rev. Jason Carson Wilson (Ministry Intern), will be offering the message entitled, "Regular Service, Extraordinary Results." Rev. Jason's scripture is Matthew 8: 14-17 where Jesus opens his heart and uses his hands to bring extraordinary healing. I'm looking forward to the message, the gathering of community, and worshiping God who was Sovereign before the shutdown and the Supreme Court decision, and is our Omega of Eternal Hope. See you Sunday!

By Faith, Rev. Elder Dwayne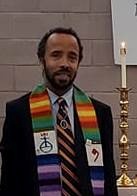 Rev. Jason Carson-Wilson

"UP COMING EVENTS"
A GATHERING FOR INTERCESSORY PRAYER AND SUPPORT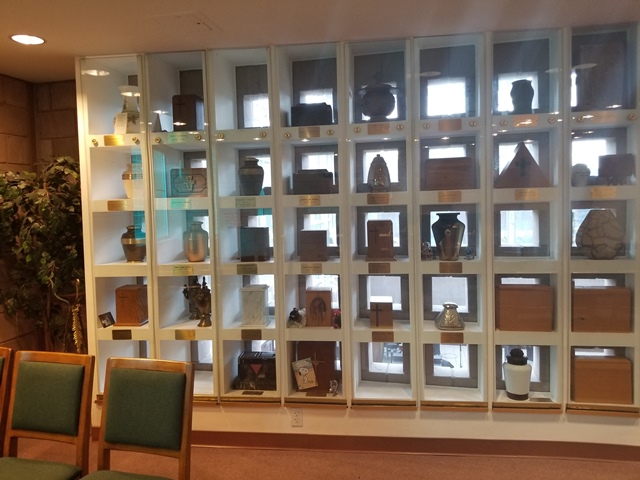 "God is Greater: Strength Through and Beyond the Shutdown"
Wednesday, January 30, 2019, 7 PM in the MCCDC Memorial Chapel

A Note from Rev. Jason Carson Wilson, Minister of Liberation Formation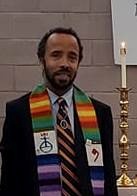 I serve on the Potomac Association (UCC) Justice & Witness Committee. The committee is hosting Community Organizing Training on Friday, Feb. 8 and Saturday, Feb. 9 at First Congregational United Church of Christ, 945 G St NW, DC. I want to extend this invitation to all who are interested in attending.
8:30-4 Friday and 8:30-3 Saturday
This training is open to faith and lay leaders from all faith traditions as well as people from the community. Please consider participating. A flyer is attached. A registration link is below.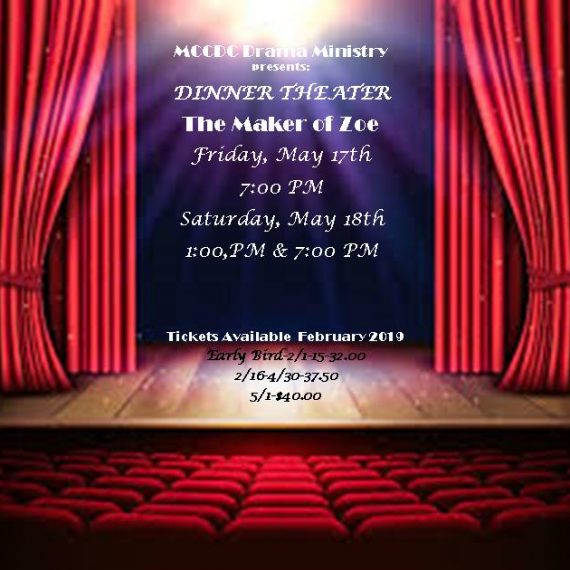 Community Song Bath Threshold Singers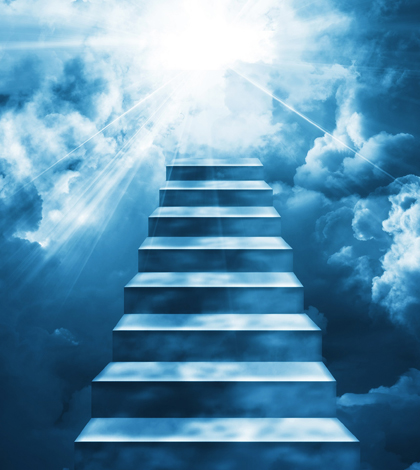 We invited yo to listen to and share in soothing songs of healing and well being. We offer an opportunity for you to bathed in song as you releax and rest in the center of a circle of song.
Join us at 9 am and 11 am services
Sunday February 3, 2019

As a chapter of the Threshold Choirs, we bring the comfort through song to those at the threshold of life. www.thresholdchoir.org/dc

"CHURCH NEWS"
MCCDC Goes to the Theater on Feb 8th for Black History Month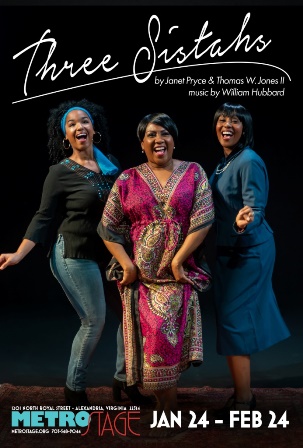 An intimate musical which exposes the souls of three strong women as they reflect the promise of the future, while revealing the pain of the present and their regrets of the past. An evening of gospel, rhythm & blues, bebop and funk: a hauntingly beautiful musical score by William Hubbard. A smoldering family drama inspired by Chekhov's Russian masterpiece and set at the height of the civil rights and anti-war movements of 1969.
Metro Stage is partnering with MCCDC to get you to the theater. Tickets are $35 and do not let the price be a barrier. Please contact Rev. Cathy if you would like to participate at revcathy@mccdc.com or 202-638-7373. Tickets must be purchased by Feb 1.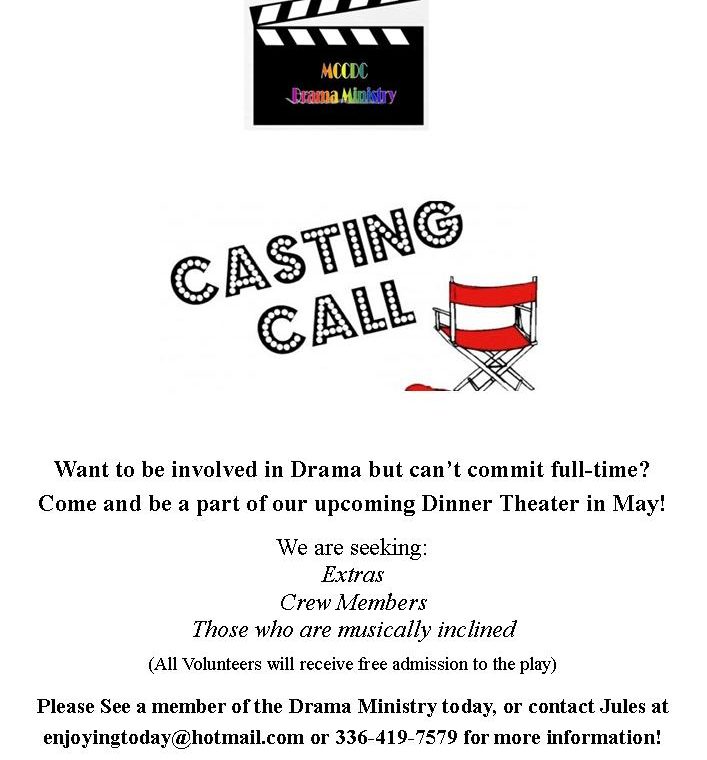 We've Come This Far By Faith MCCDC Worship Arts Ministry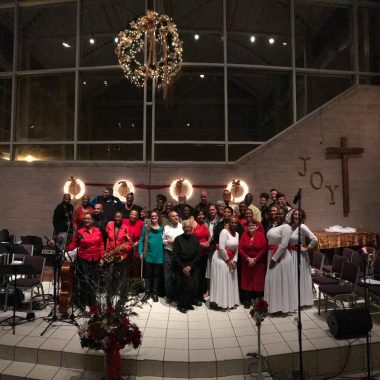 MCCDC Worship Arts Ministry Black History Month Program February 23rd 2019 at 6pm. Please mark your calendars for a time of singing, dancing and remembering.

MCC General Conference Registration is open. REGISTER NOW by clicking onthe link below.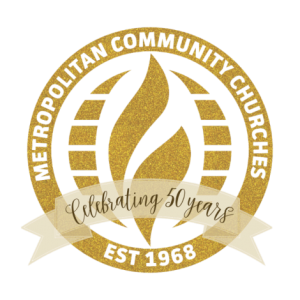 Please click here to check out this amazing conference and celebration.

Join Us on YouTube and subscribe to the MCCDC YouTube Channel!

Stay current on our video postings .
Click here to see more MCCDC Videos
Inspiration Videos, Metropolitan Community Church of Washington DC

"Ministry Spotlight"
Bible in 90 Days: In person/call in/livestream meetings Thursday at 7 pm

The Soundboard Ministry Needs YOU!!!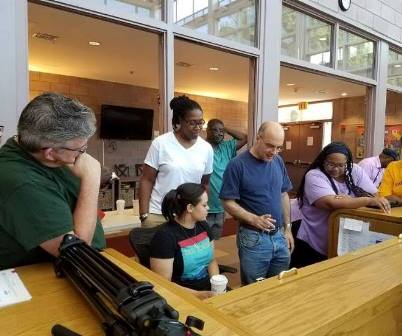 Soundboard volunteers are needed for 9am and 11am services. No experience needed. You will be trained on a state of the art soundboard, setting mics up for service and learning the technical side of handling the sound board. We would like to have you train at the 9am service and continue training at the 11am service but if your prefer to train only at one service you can.
Please contact me Michael Cunningham at mjcunningham2013@gmail.com or stop by to talk with any soundboard volunteer.

The Hospitality Ministry Needs Your Help!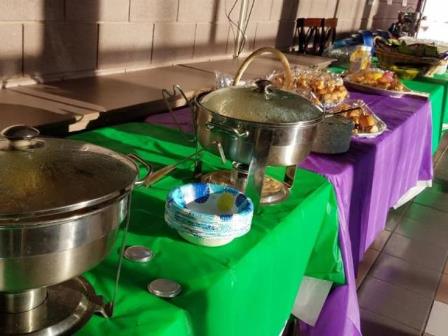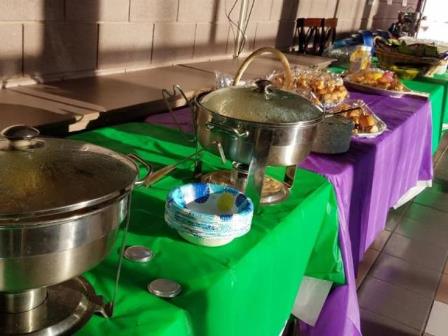 If you have hospitality items that you would be willing to bring in and support Sunday hospitality, please contact Sonia Grant in the church office at
churchoffice@mccdc.com or 202-638-7373.. Items for consideration are:
Items that are needed:
White Paper Towel Rolls
Large Cans of Regular Coffee
Large Cans of Decaffeinate Coffee
Box of Coffee Straws
Napkins
Fresh Apples
Fresh Oranges
Plums
Yogurt
Granola Bars

MCCDC Bible Study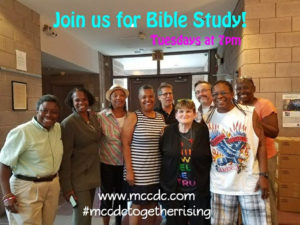 A time of community, fun, learning, and sharing!
Tuesdays, from 7:00 – 8:00 PM in the Welcome Hall
For more information please contact Dale Madyun-Baskerville at the churchoffice@mccdc.com or call (202) 638-737.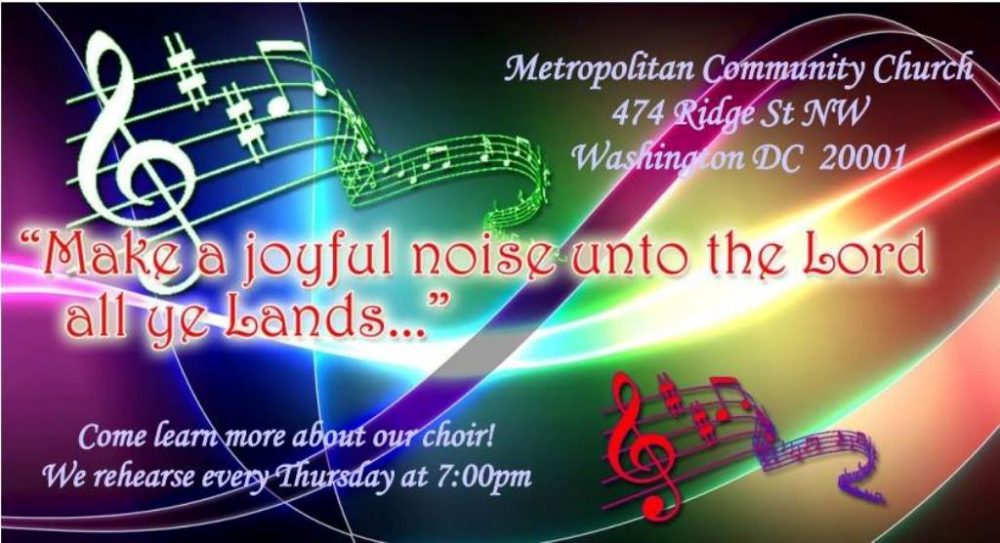 "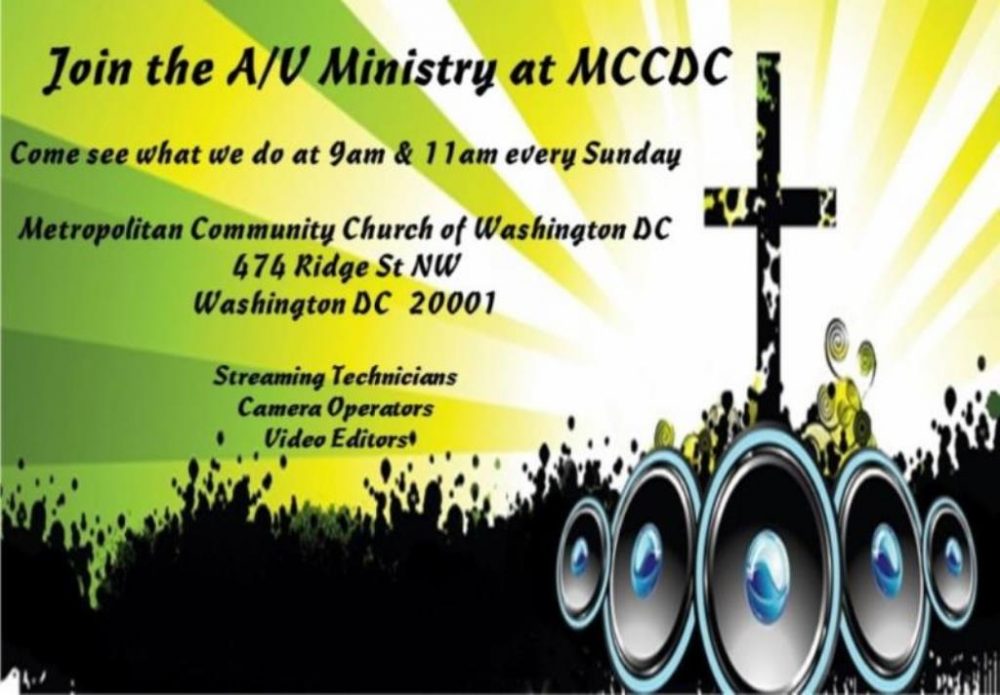 Prayers!
Please continue to hold in your prayers Keith Richardson and Fannie Woody who are in Nursing Homes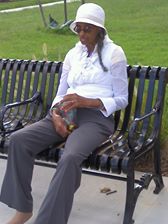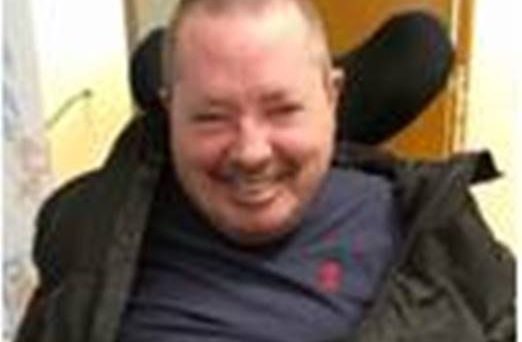 Join our Worship and Arts Ministry!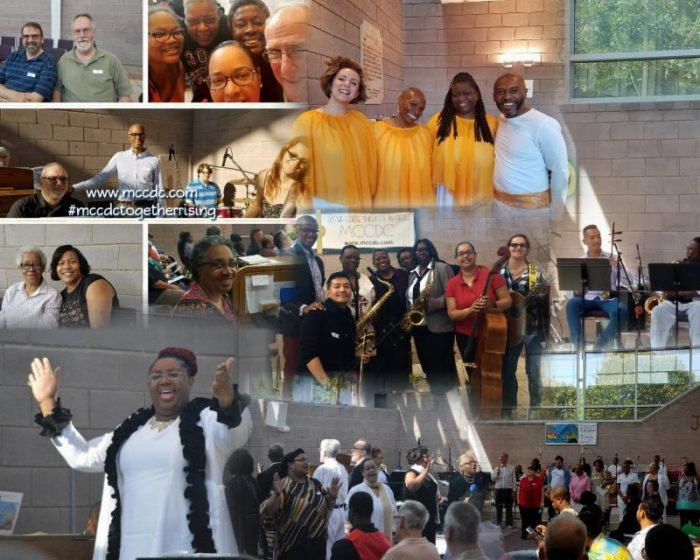 Ministry
Meeting Time
Contact
E-mail
9 AM Choir

Sunday

8:15 AM

Daniel Scearce

danscearce@aol.com
11 AM Choir

Thursdays

7:00 PM

Diedre Mouton Gray

msdeedeemusic@gmail.com
Dance
Every other Tuesday
5:00 – 6:45 PM
Cathy Batson
cathybatson1@verizon.net
Drama
Mondays
6:30 PM
Jules Christian
enjoyingtoday@hotmail.com
Eclectic Praise
Sundays
12:30 PM
Johanna Hardy
brassrat93@gmail.com