This Week's Reflection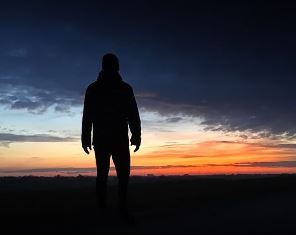 As we continue on our shared journey following the star I realize how much we need as a people to find the best star(s) to guide us through and out of the morass of conflict, injustice, disease, war, poverty and more afflicting not only our own United States but throughout the world. The current news about Omicron adds to our anxiety, partly because we yet know so little, but we do know we don't want any more Covid!
And I keep thinking about how destructive so much social dialogue is colored by harsh judgments and lies (think of the claim that Dr. Fauci is the reincarnation of Josef Mengele, the brutal butcher doctor of Auschwitz).
I keep thinking that this is nothing new but then I feel this is the worst social dislocation I have experienced in my 75 years. And yet I know that there have been plenty of other times that felt that way to those at the time. And I remind myself that Jonathan and I have our home, our family is secure, our church and our synagogue are alive, we have wonderful friendships, and so much more.
I think of our Hebrew ancestors who endured much for so long (as their descendants still pay for their heritage and faith). A central experience of great loss for them was forced exile to Babylon and the destruction of the Jerusalem temple in the sixth century BCE. At least we are not in exile, even if at some moments it may feel that way.
What stars did they follow as they dealt with dislocation and destruction of their holiest site? Our first reading for this Sunday's worship (Baruch 5:1-9) contains words of consolation and inspiration for the exiles, including a promise of deliverance and restoration of Jerusalem and the Temple. Similarly, our two readings from Luke (1:58-79 and 3:1-6) evoke God's promise to keep the stars alive for the faithful even as they bear the heavy burden of Roman oppression.
I hope you'll join me this Sunday at 9 and 11 am (in person, virtually or later with the recording)
for Follow the Star: Through the Distance and the Troubles. At that time, we will explore resources God provides each and all of us to help us keep moving forward even in the face of powerful obstacles.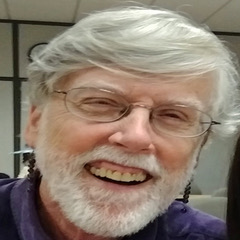 Rev. Dr. Robin Hawley Gorsline
Writer-Theologian in Residence.
If you plan to join us in person this Sunday, please remember to visit checkin.mccdc.com and let us know you're coming!

Thanks for your generosity
MCCDC received $700 in one-time gifts on #GivingTuesday. We thank Matthew Cunningham, Thomas McRoberts, Michael Ratcliffe, Robert Rowe, Craig Waite and Rev. Cathy Alexander for their generosity. It's not too late to make a special year-end contribution. Your one-time gift — above and beyond our weekly tithes and offerings — will help us amplify the message of God's abundant love where it is needed most. Our ministries are alive with abundant opportunities for service, spiritual growth and renewal.

Older Adult Ministry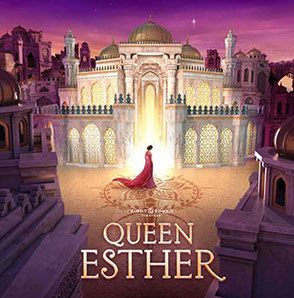 Our Older Adult Ministry will hold its monthly meeting via Zoom this Sunday, December 5th at 1:00 p.m. ET. We will watch and discuss the play "Queen Esther. Experience one of the most riveting Bible stories of the Old Testament as it comes to life with magnificent sets, special effects, and live animals in this brand-new, original stage production!
Join Zoom Meeting
https://us02web.zoom.us/j/82495523942
Meeting ID: 824 9552 3942
Call In,
+13017158592,,82495523942# US (Washington DC)
Meeting ID: 824 9552 3942

Blue Christmas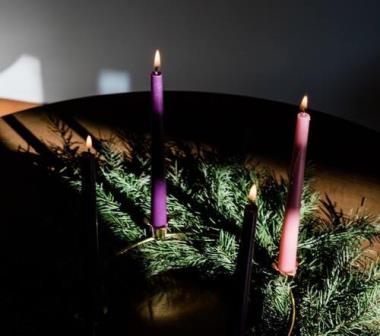 Christmas time is not always joyful for everyone. We invite you to join Rev. Dwayne, Dr. Carla, Rev. Dr. Robin and Rev. Cathy via Zoom at 7:00 p.m. ET on Tuesday, December 7th and 14th for a time of meditation, sharing and ritual for the season.
Topic: MCCDC Bible Study
Join Zoom Meeting
https://us02web.zoom.us/j/434566329
Meeting ID: 434 566 329
Call In:
+13017158592,
Meeting ID: 434 566 329

Christmas Concert & Tributes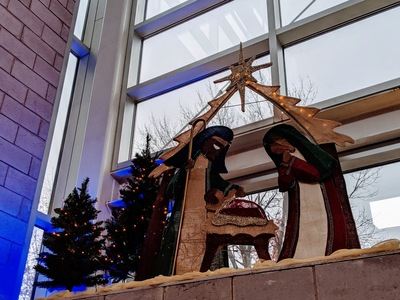 Mark your calendar for 7:00 p.m. ET on Saturday, December 11th. We'll host a Zoom "watch party" for the live premiere of our "Follow the Star" Christmas concert on YouTube. We will not host an in-person event because of the ongoing threat posed by Covid-19.
We also invite you to remember someone you love with a tribute this Christmas. Their names will be included in our Sunday worship folder and also displayed at the end of Sunday worship throughout the Advent season. We suggest a donation of $20.00 per tribute. All gifts matter. Here's an online form to pay with credit card or electronic debit. You can also print this form and mail it to the church with a check.

Membership Class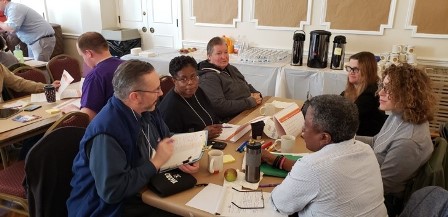 If you are interested in learning more about becoming a member of MCCDC, a membership class will be offered on Sunday December 12th from 12:30 pm ET to 2 pm ET. Please contact Rev Dwayne (revdewayne@mccdc.com) or Rev Cathy (revcathy@mccdc.com) if you would like to attend or have questions.

Joan Cunningham 1932-2020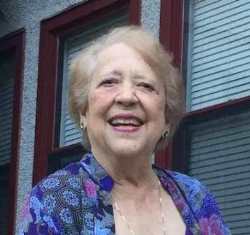 MCCDC will host a celebration of life for Joan Cunningham, who passed into eternal life last December. Please join us at 11:00 a.m. ET on Tuesday, December 28th, either in person at Fifth & Ridge or via livestream, live.mccdc.com.

C19 Booster Shots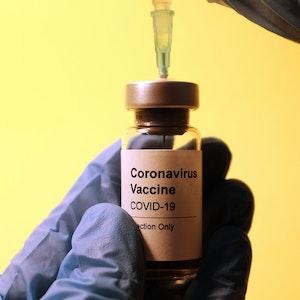 COVID-19 vaccine booster shots are now available for anyone age 65+ who received the Pfizer vaccine more than six months ago. Most pharmacies offer walk-in service. (Guidance for Moderna and J&J recipients is forthcoming from the CDC.)
Booster shots are authorized for people 18-64 with underlying medical conditions including asthma, diabetes, obesity; people 18-64 who work in high-risk settings including healthcare, schools and grocery stores. Additional doses are also recommended for immunocompromised individuals.
Find your vaccine card or access your vaccine record by visiting myir.dc.gov (DC), md.myir.net (Maryland), vdh.virginia.gov (Virginia); call your healthcare provider to discuss your options for a booster, or visit vaccines.gov to find a location near you.

Prayer Corner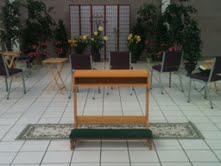 Please lift the following people up during your prayer time:
Bob Jones & Bob Jones' son Chuck & wife Karen • Jerry Giem & Jerry Giem's son, Jason and nephew, Travis • Valeria Myers' daughter Chantelle & son Donald• Michelle Lax • George Kerr, III • Dr. Veronica Franklin • Celecila Hayden-Smith and Esther Smith health. Rose Williams continue healing• Randy Punley • Lynn Sulyma • •Marcus Garnett • Renee Valentine & Renee Valentine's brother • Arden Shutt • Delores Fowler • Evelyn Jones • Steve Sloane • Glenn Conrad • Anthony Goode • Jeffrey Luckenbach • Cathy Batson's niece Lisa • Kim Battle • ABilly Jones-Hennin • Bill Campbell • Mark Kelly • Joshua Benkins' prayers for health of Father Isaac David Benkins • Elaine Durden-Hunter asks for prayers of healing for her dog, Angel • Elaine Durden-Hunter's mother, •Earline T. Green, •Angela Terrell,• Maria Hill •Marvin White's step mother passed of COVID19

"Church Ministries & Events"


Virtual Choir
Come and join the Virtual Voices of MCC Choir! Lift your voice in our virtual rehearsals while singing from the comfort of your home. For more info, email Music Minister Deidre Mouton Gray at msdeedeemusic@gmail.com.
Spiritual Gifts, Get Involved!
Your're invited to consider sharing your spiritual gifts by making a Scripture Reading Video or sharing a Video Testimony on what MCCDC means to you.
It does not have to be long and the AV team is standing by to help you with the video. Please email me at revdwayne@mccdc.com for more information.
Moving Spirit Dance Ministry
Come dance for God! No experience needed. Email Cathy Batson at cathybatson1@verizon.net for more information. Check out past performances on our YouTube channel, including "I Can Only Imagine" (April 2019) and "Mighty River"(February 2018).
Singing to God
Join the Virtual Voices of the MCC Choir. Lift your voice in our virtual rehearsals while singing from the comfort of your home. Email Music Minister Diedre Gray at msdeedeemusic@gmail.com
JOIN PRAYER FROM NOON TO 12:30 PM Monday thru Saturday
Join Zoom Meeting
https://us02web.zoom.us/j/7078722334
Meeting ID: 707 872 2334
The dial in is 301-715-8592
Meeting ID: 7078722334
Intercessory Prayer Team
Meets the 2nd and 4th Thursdays each month at 7 pm
Contact LaMar Jenkins at 202-750-08887
Bible Study Tuesdays at 7:00 pm Eastern
Click here to Join Zoom Meeting: https://us02web.zoom.us/j/434566329
or Dial: (301) 715-8592 ,Meeting ID: 434 566 329
Contact Dale Madyun-Baskerville at mccdcbiblestudy@mccdc.com for more information.
Pastoral Care Meeting
Meet 1st and 3rd Wednesday, each month at 6::30pm
Contact pastoralcare@mccdc.com for more information or interest in joining this vibrant church ministry this Fall
Writer's Ministry
The MCCDC Writers' Ministry mission is to offer to our church and the world more reflections and devotionals throughout the year. If you'd like to join this project, now or in the future, please contact Rev. Dr. Robin Hawley Gorsline, Writer-Theologian in Residence, at writer@robinhawleygorsline.com

Join Us on YouTube and subscribe to the MCCDC YouTube Channel!