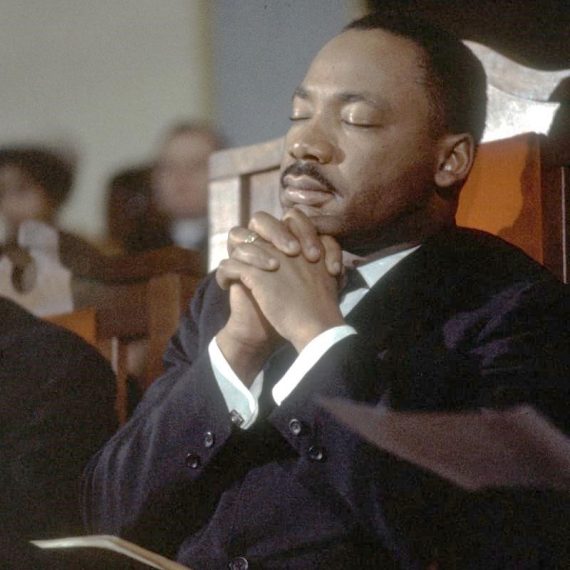 "In the process of gaining our rightful place we must not be guilty of wrongful deeds. Let us not seek to satisfy our thirst for freedom by drinking from the cup of bitterness and hatred. We must forever conduct our struggle on the high plane of dignity and discipline. We must not allow our creative protest to degenerate into physical violence. Again and again we must rise to the majestic heights of meeting physical force with soul force." ~Rev. Dr. Martin Luther King, Jr.

January's Board of Directors meeting was on MLK's birthday, January 15. We began our meeting with this quote from Rev. Dr. King: "Truth crushed to earth will rise again. How long? Not long! Because no lie can live forever. How long? Not long!. . .Because the arc of the moral universe is long but it bends toward justice." Then, we reflected on the importance of MCCDC being part of the bending of the arc toward justice.
The work we do around the board table is deeply connected to the table of love that empowers all. It is the table of soul force. One of our Aspirations is "Becoming a Spiritual Force" which calls MCCDC to "become a growing spiritual force for compassion, justice, and equality. . ."
Now more than ever MCCDC is called to be a place of soul force as lived by Jesus and Rev. Dr. King. The fear inducing and divisive political climate in the United States is having global and personal impact. The record breaking partial government shutdown is a crisis of trust, draining the resources of thousands of civil servants. Hate crimes are increasing at a mind-boggling and heart-alarming rate. People are responding to this web of crises with anger, depression, numbness, grief and a range of other reactions. Some admit to losing hope. I believe the best answer to our political problems is to re-double our commitment to faith and Spirit. Now is the time for political activism and spiritual activism to go hand and hand.
This Sunday as we honor the legacy of Rev. Dr. King, I'm wondering what he might say about our current situation. Based on his writings and legacy, I believe he would call us to a combination of compassionate anger, intentional prayer, unconditional love, and relentless hope in our work to bring about Beloved Community.
In Matthew 10 Jesus is giving his disciples tools for soul force, to guide them on their unpredictable and difficult journey. I believe the spiritual tools that Jesus offered his disciples and that are at the heart of the teachings of Rev. Dr. King, will help us rise up with spiritual strength and not become victims of what's happening around us. Soul force is greater than all other forces.
I look forward to seeing you on Sunday at 9 AM and 11 AM as we sing praises to God, pray as a Beloved Community, and honor the legacy of Rev. Dr. Martin Luther King Jr.
By Faith,
Rev. Elder Dwayne

"UP COMING EVENTS"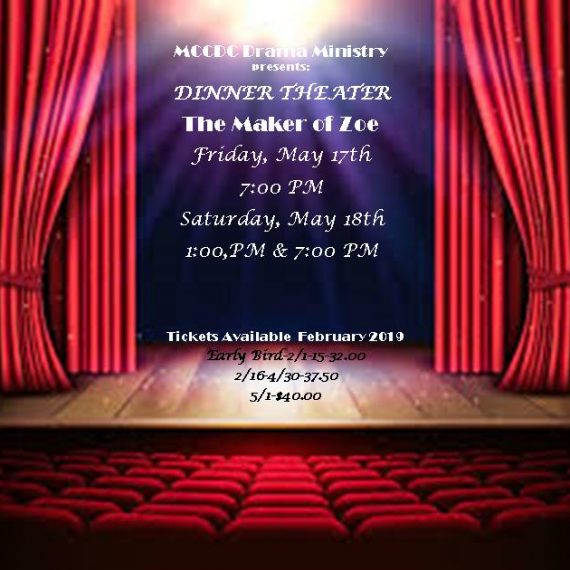 Board Announces M Street Lot Has been Sold!
~After months of hard work, negotiation, project management and prayers, your Board of Directors is pleased to announce the M Street Lot has been sold. Please give your shout-out to all board members, with special thanks to Jim Garner, Knut Panknin, and former board member Tim Helm (now a Live Stream member from Atlanta) for 18 months of intensive effort on this project.
~What you can do now: Join the Parking Team! The Board expects the buyer to begin construction and development of the property soon after the closing. Parking in the back lot near M Street will be impacted. The Trustees have formed a Parking Team spearheaded by Greg Snyder. If you wish to join the team, or have ideas or questions, please contact Greg at gcsnyder01@aol.com.
~If you have additional questions, please contact your board members listed in the back of the bulletin.

M Street Lot Sale Questions and Answers!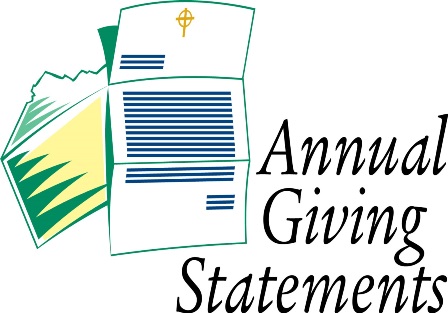 It' that time of the year again to receive your 2018 end of the year statement. Statements will be distributed on Sunday January 20th at the Information Station. If not picked up, the statements will be mailed next week.

"CHURCH NEWS"
MCCDC Goes to the Theater on Feb 8th for Black History Month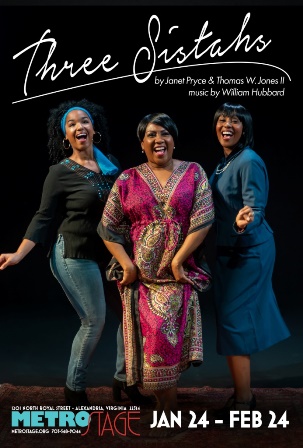 An intimate musical which exposes the souls of three strong women as they reflect the promise of the future, while revealing the pain of the present and their regrets of the past. An evening of gospel, rhythm & blues, bebop and funk: a hauntingly beautiful musical score by William Hubbard. A smoldering family drama inspired by Chekhov's Russian masterpiece and set at the height of the civil rights and anti-war movements of 1969.
Metro Stage is partnering with MCCDC to get you to the theater. Tickets are $35 and do not let the price be a barrier. Please contact Rev. Cathy if you would like to participate at revcathy@mccdc.com or 202-638-7373. Tickets must be purchased by Feb 1.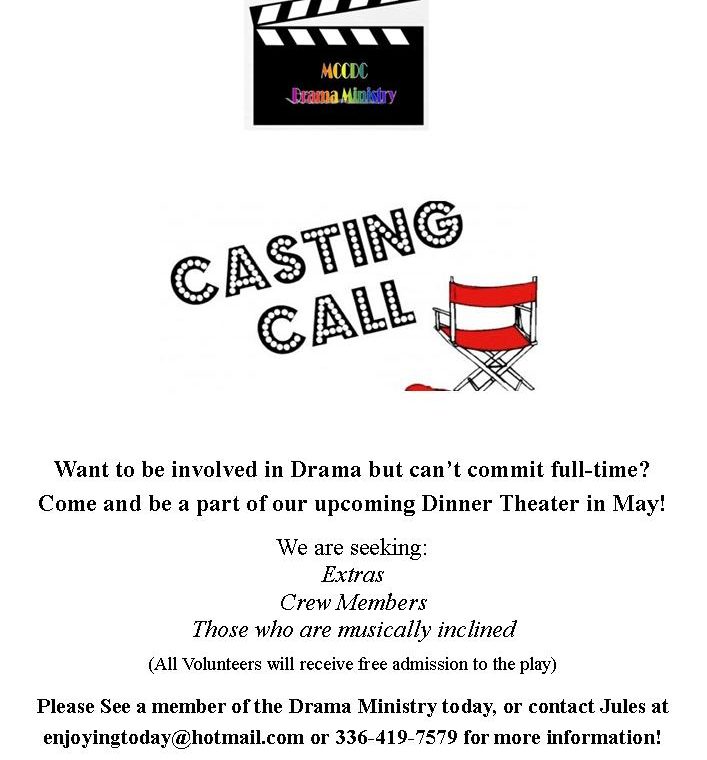 Save This Date! February 23rd 2019 at 6 pm.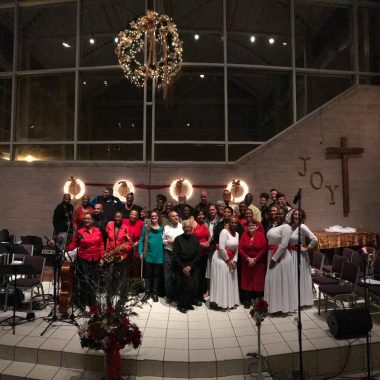 MCCDC Worship Arts Ministry Black History Month Program
February 23rd 2019 at 6 pm. Please mark your calendars

MCC General Conference Registration is open. REGISTER NOW by clicking onthe link below.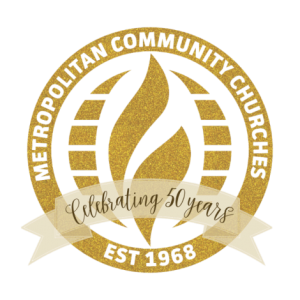 Please click here to check out this amazing conference and celebration.

Join Us on YouTube and subscribe to the MCCDC YouTube Channel!

Stay current on our video postings .
Click here to see more MCCDC Videos
Inspiration Videos, Metropolitan Community Church of Washington DC

"Ministry Spotlight"
Bible in 90 Days: In person/call in/livestream meetings start Thursday January 10th at 7 pm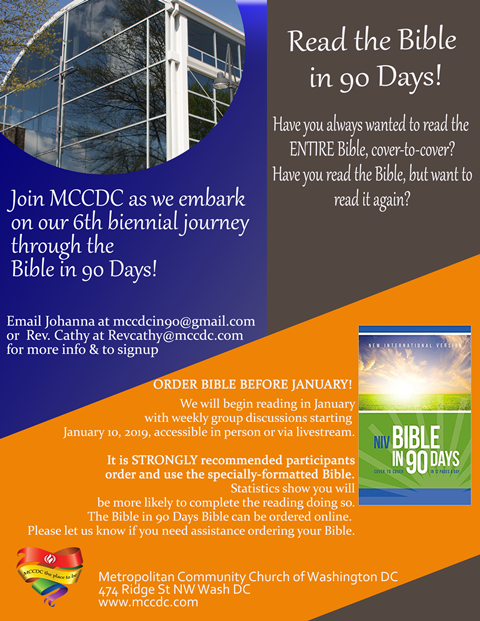 The Soundboard Ministry Needs YOU!!!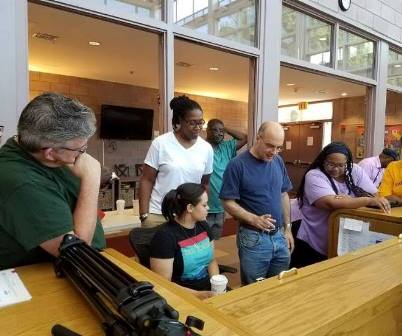 Soundboard volunteers are needed for 9am and 11am services. No experience needed. You will be trained on a state of the art soundboard, setting mics up for service and learning the technical side of handling the sound board. We would like to have you train at the 9am service and continue training at the 11am service but if your prefer to train only at one service you can.
Please contact me Michael Cunningham at mjcunningham2013@gmail.com or stop by to talk with any soundboard volunteer.

The Hospitality Ministry Needs Your Help!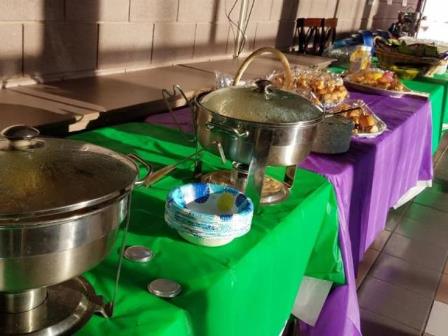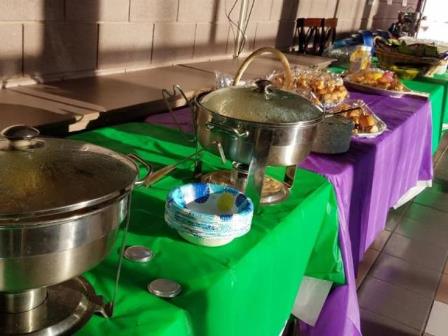 If you have hospitality items that you would be willing to bring in and support Sunday hospitality, please contact Sonia Grant in the church office at
churchoffice@mccdc.com or 202-638-7373.. Items for consideration are:
Items that are needed:
White Paper Towel Rolls
Large Cans of Regular Coffee
Large Cans of Decaffeinate Coffee
Box of Coffee Straws
Napkins
Fresh Apples
Fresh Oranges
Plums
Yogurt
Granola Bars

MCCDC Bible Study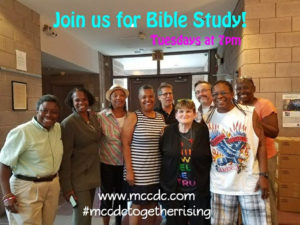 A time of community, fun, learning, and sharing!
Tuesdays, from 7:00 – 8:00 PM in the Welcome Hall
For more information please contact Dale Madyun-Baskerville at the churchoffice@mccdc.com or call (202) 638-737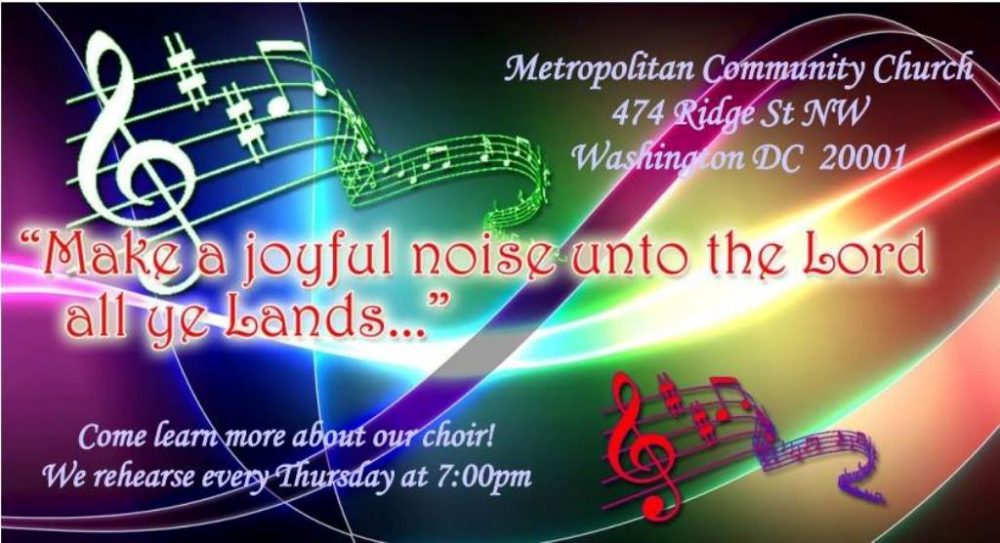 "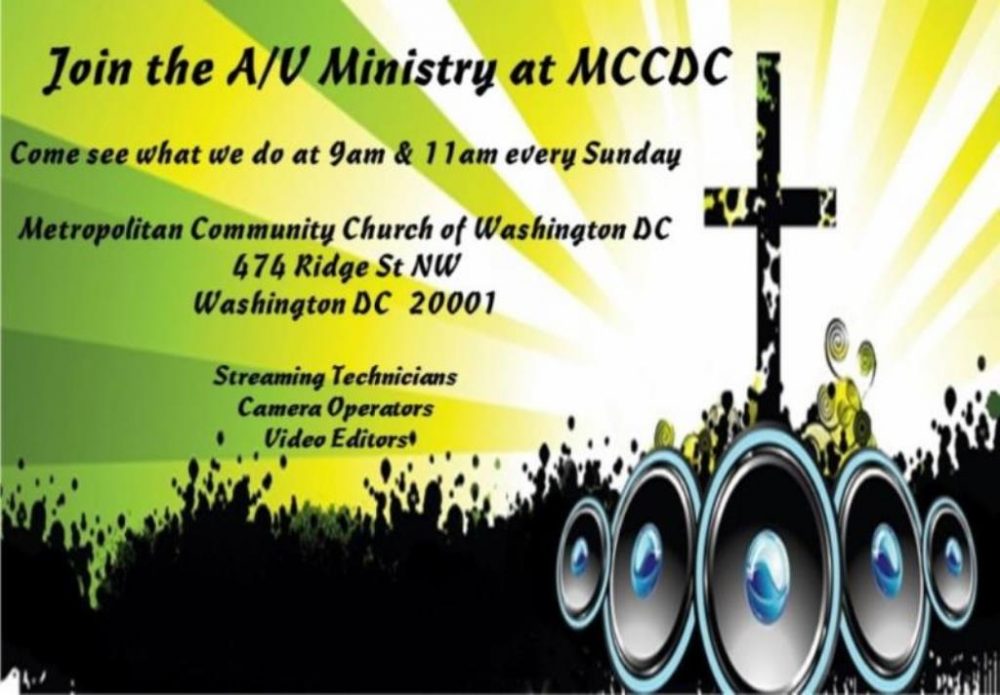 Prayers!
Please continue to hold in your prayers Keith Richardson and Fannie Woody who are in Nursing Homes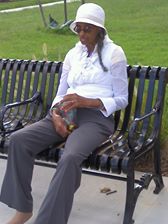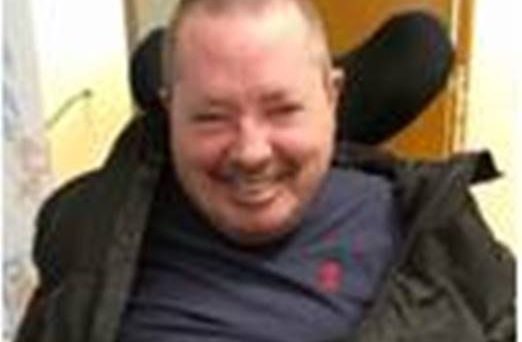 Join our Worship and Arts Ministry!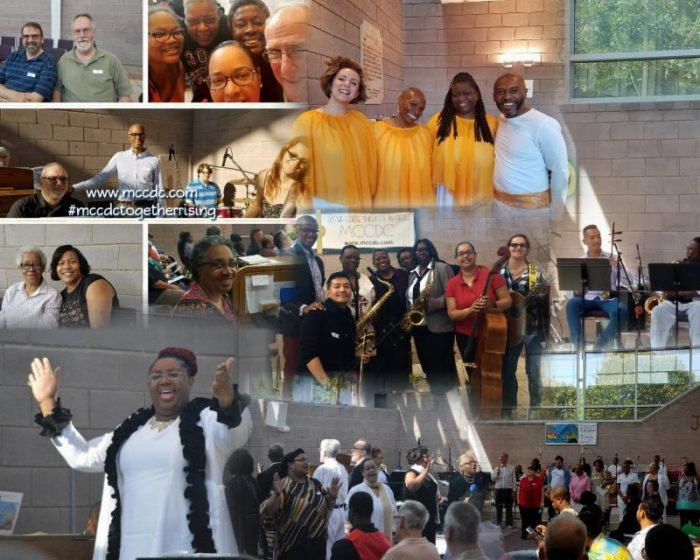 Ministry
Meeting Time
Contact
E-mail
9 AM Choir

Sunday

8:15 AM

Daniel Scearce

danscearce@aol.com
11 AM Choir

Thursdays

7:00 PM

Diedre Mouton Gray

msdeedeemusic@gmail.com
Dance
Every other Tuesday
5:00 – 6:45 PM
Cathy Batson
cathybatson1@verizon.net
Drama
Mondays
6:30 PM
Jules Christian
enjoyingtoday@hotmail.com
Eclectic Praise
Sundays
12:30 PM
Johanna Hardy
brassrat93@gmail.com