This Week's Reflection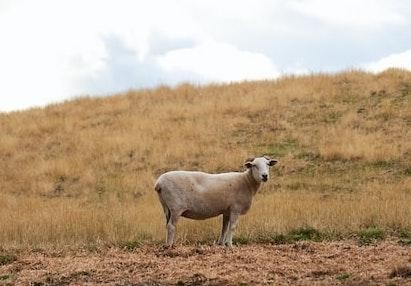 Jesus told them this parable: "Which one of you, having a hundred sheep and losing one of them, does not leave the 99 in the wilderness and go after the 1 that is lost until you find it?? And when you have found it, you lay it on your shoulders and rejoice." ~Luke 15:3-5, NRSVUE
I'm grateful to participate in our current series, "Songs of Our Souls." This Sunday, I'll be sharing on "The Song of Gratitude." In preparation, I invite you to join me in reflecting on some questions.
Considering the parable of Jesus from Luke 15:1-7, Are you part of the 99 or are you the one? What does that mean? Is one better than the other?
What does the song of gratitude sound like? The greatest song of gratitude is a song that we will one day sing when we are in God's presence. It's the song that angels will listen to; it's the song that the angels can't sing.
Gratitude is expressed from a grateful heart, a heart that is filled with appreciation. What has God done for you that you truly appreciate? What would you do to show that appreciation to God?
Come and see what the one thing that God doesn't have enough of and how you can be part of providing it. The God who owns the cattle on a thousand hills lacks one thing. What might that be?
See you Sunday at 9:00 a.m. and 11:00 a.m. Eastern at Borderfree Worship in the sanctuary, online, or later on demand.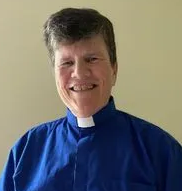 With Expectation and Excitement,
Rev. Dr. Teresa Tygart

Worship Volunteer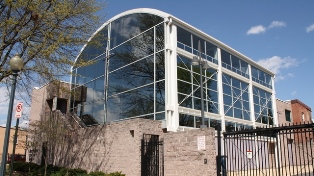 We still need volunteers to sustain in-person worship. Please visit volunteer.mccdc.com and fill out the form for the dates and positions in which you can serve your church. Have questions about roles and responsibilities? Contact Chocolatté Miller, chocolatte.miller@outlook.com

Breast Cancer Walk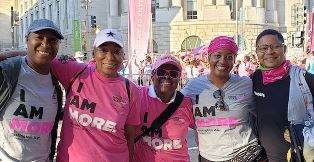 Please plan to join MCCDC in the Susan G. Komen Foundation's annual "More than Pink" Walk to End Breast Cancer on Sunday, September 18th at 7:00 a.m.
You can join in person at Freedom Plaza, 14th & Pennsylvania Avenues NW or participate virtually.
Click here to join or donate to Team MCCD. Contact Rev. Cathy at revcathy@mccdc.com for more information.

MCCDC Leadership Opportunity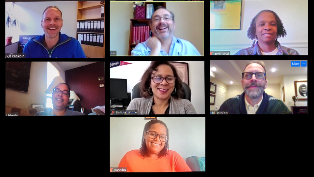 Are you looking for a new way to serve your MCCDC community? Can you envision yourself in a leadership position? And do you have a passion for innovation, hands-on implementation, and transparency? Then we might have just the right opportunity for you!
The Board of Directors is looking for motivated and qualified candidates to run for one of the three open seats on MCCDC's Board. Two positions will be open due to term expirations in 2022, and one appointed Board Member's position will also become available in December.
If you feel called and have been a member of MCCDC in good standing for the past six months, you are eligible to run. Please submit a brief resumé and letter of interest to knutpanknin@gmail.com and churchoffice@mccdc.com no later than Sunday, October 16, 2022.

Bible Study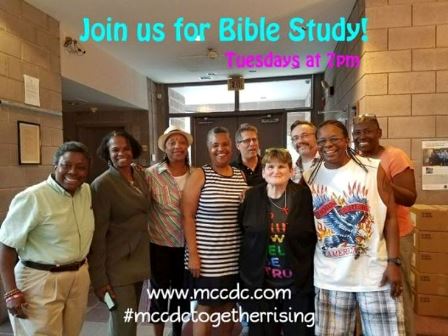 Bible Study's Summer break is over. Come join us on Tuesday, at 7:00 p.m. ET.
Click here to open Zoom and join automatically
• Launch Zoom and enter Meeting ID 434 566 329
• Dial (301) 715-8592 by phone, using the same Meeting ID

Prayer Breakfasts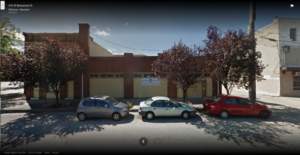 Consider joining MCC Baltimore on Saturday, September 17th from 9:30 a.m. to noon for their Prayer Breakfast at 401 West Monument Street in Baltimore. Tickets are $25. Contact Minster Angie at 410-669-6222 or email angeliascottkees@mccbaltimore.org.

Thank You for your Generosity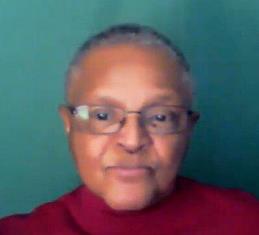 Generosity Prayer #30 by Clara Carter, MCCDC Prayer Supporter
"God, what is it You want to do through us?" —MCCDC—
"Those who need money and those who can give money meet on the common ground of God's love." ~Henri Nouwen
Dear God, thank You for the opportunities presented to Metropolitan Community Church of Washington DC that encourage our faith to endure the process of building our minds to receive Your abundant blessings.
God, it is You who gives us the ability to get wealth. We are grateful for Your Holy Spirit that instills in us a desire to build a more prosperous inclusive Christian community. We are also grateful for what other spiritual places of worship are doing to further Your work throughout the world.
Thank You for wisdom that helps us to remain with You on the common ground of Your unconditional love. Thank You for Your grace that enables us to prosper in all things good. We sing and praise You in Your many names! Amen.
"Bring all the tithes into the storehouse, that there may be food in My house. And try Me now in this," says the Lord of hosts, "If I will not open the windows of heaven for you and pour out for you such blessing That there will not be room enough to receive it." ~Malachi 3:10 (NKJV)

Barnabas Culture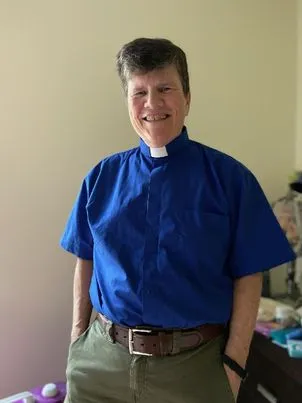 One by the name of Joseph, in Acts 4:36 was called "Barnabas" by the Apostles, because he had an encouraging spirit. His words consoled and encouraged those who heard him. For those interested in learning more about Barnabas Culture, MCCDC Ministry Intern Rev. Teresa Tygart will host training sessions 7:00 p.m. Eastern, Thursday. Click Here to Join The Zoom Thursday Nights For more information or questions Email preachertygart@gmail.com.

Support for Tim Helm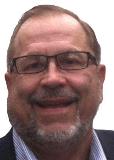 Beloved longtime MCCDC member Tim Helm is recovering from spinal and back wound complications at BridgePoint Hospital on Capitol Hill. Tim welcomes your calls in the afternoon and evening at (202) 368-9877.
Tim, our love and prayers are with you!
~Your MCCDC Family

Prayer Corner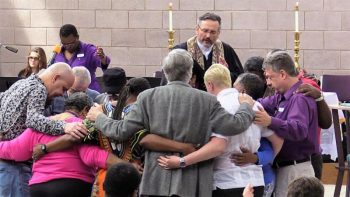 Please lift the following people up during your prayer time:
Vernessa D. Wilson for successful anticipated surgery, Jay Nitz, his sister Sherri and family for their mother's peace and comfort in hospice * Rev. Dr. Robin Hawley Gorsline • Denise Wright, her mother Lucy Mae Coombs and her aunt Lottie Mae King • Bob Jones healing from his recent fall & Jerry Giem's health • Michelle Lax • George Kerr, III • Dr. Veronica Franklin • Cecilia Hayden-Smith for healing from upcoming medical procedure, for Granny's comfort and a painless transitioning • Esther Smith for continued health • Rose Williams continued healing • Tim Helm • Randy Punley • Lynn Sulyma • Marcus Garnett • Renee Valentine & Renee Valentine's brother • Arden Shutt • Buck Carlson • Delores Fowler • Evelyn Jones • Steve Sloane • Glenn Conrad • Anthony Goode • Jeffrey Luckenbach • Cathy Batson's niece Lisa • Kim Battle • Mark Kelly and Bill Campbell health • Joshua Benkins, for health of his father Isaac David Benkins • Elaine Durden-Hunter, for healing for her mother, Earline T. Green, and dog, Angel • Marvin White, whose step mother passed of C19 • Angela Terrell • Tim Helm • Mike Washington • Angela Dodd needs prayer for healing • Cameron & Sabrina Beauford, for the health of their unborn baby. • Prayers for Kia Murphy for healing from long term effects of COVID-19 • Prayers for the peaceful transition of Carol Washington mother Betty Grainger.• Prayers for James Newkirk successful surgery.

"Church Ministries & Events"

Virtual Choir
Come and join the Virtual Voices of MCC Choir! Lift your voice in our virtual rehearsals while singing from the comfort of your home. For more info, email Music Minister Deidre Mouton Gray at msdeedeemusic@gmail.com.
Spiritual Gifts, Get Involved!
Your're invited to consider sharing your spiritual gifts by making a Scripture Reading Video or sharing a Video Testimony on what MCCDC means to you.
It does not have to be long and the AV team is standing by to help you with the video. Please email me at revdwayne@mccdc.com for more information.
Moving Spirit Dance Ministry
Come dance for God! No experience needed. Email Cathy Batson at cathybatson1@verizon.net for more information. Check out past performances on our YouTube channel, including "I Can Only Imagine" (April 2019) and "Mighty River"(February 2018).
Singing to God
Join the Virtual Voices of the MCC Choir. Lift your voice in our virtual rehearsals while singing from the comfort of your home. Email Music Minister Diedre Gray at msdeedeemusic@gmail.com
JOIN PRAYER FROM NOON TO 12:30 PM Monday thru Saturday
Join Zoom Meeting
https://us02web.zoom.us/j/7078722334
Meeting ID: 707 872 2334
The dial in is 301-715-8592
Meeting ID: 7078722334
Intercessory Prayer Team
Meets the 2nd and 4th Thursdays each month at 7 pm
Contact LaMar Jenkins at 202-750-08887
Bible Study Tuesdays at 7:00 pm Eastern
Click here to Join Zoom Meeting: https://us02web.zoom.us/j/434566329
or Dial: (301) 715-8592 ,Meeting ID: 434 566 329
Contact Dale Madyun-Baskerville at mccdcbiblestudy@mccdc.com for more information.
Pastoral Care Meeting
Meet 1st and 3rd Wednesday, each month at 6::30pm
Contact pastoralcare@mccdc.com for more information or interest in joining this vibrant church ministry this Fall
Writing Ministry
Meets Monthy
For more information, contact Jacqueline Laughlin at yemayah@icloud.com.
Barnabas Culture Sessions
Barnabas Culture, Session 7:00 p.m. Eastern, Thursday. Click Here to Join The Zoom Thursday Nights. For more information contact MCCDC Ministry Intern Rev. Teresa Tygart at Email preachertygart@gmail.com.

Join Us on YouTube and subscribe to the MCCDC YouTube Channel!