This Week's Reflection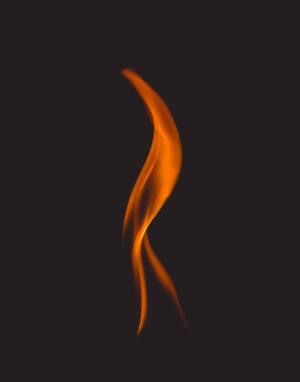 During this time of Eastertide, we have been celebrating, remembering and communing with the risen Christ. Our theme during this period has been Bring Heaven to Earth. Eastertide reminds us that Easter is not a day or an event yet a season and a people. During these last weeks, we have been encouraged to think more about the community of God, the Reign of God on earth as it is in heaven. We have been encouraged to engage with the teachings of Jesus in the Sermon on the Mount. There Jesus sits back, speaks to the gathered assembly and challenges new ways of thinking and interacting with God, self and others.
From this Eastertide experience, we move to the celebration of Pentecost as a community. Pentecost is a great reminder of the gift and comfort of the Holy Spirit in each of our lives. As Jesus ascends from friends and family, they remain held up together still seeking, wondering and questioning about the future. After days of prayer and building community, God moves by leaving the Holy Spirit. This action starts a spiritual fire in the community.
We have the opportunity to join in and catch this fire as well. During this time of Pentecost, let us prepare our hearts, our minds and our spirits to receive the now and the next that awaits each of us. Let us build on the work of the early church and let everyone know that God's love is for each of us.
Let us sing the songs of the Spirit's moving and working this Sunday.
Please join us for online worship at 9 or 11 on Sunday.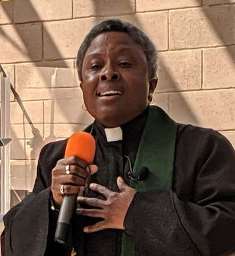 Peace,
Rev Cathy

Older Adult Ministry,June 06, at 1 PM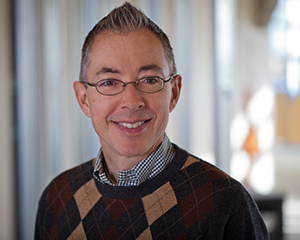 Next month's Older Adult Ministry meeting will focus on estate planning: wills and legacy giving. Our guest speaker for June will be Murray Scheel, Senior Staff Attorney at Whitman-Walker Health. Please plan to join us via Zoom on Sunday, June 6th at 1:00 p.m. EDT.

Celebrate Dad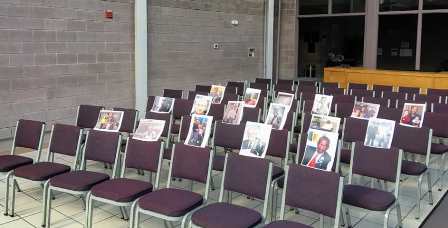 As we continue practicing social distancing, many of us still want to celebrate father's Day with our dad and dad-figure, whether blood or chosen. MCCDC wants to celebrate and remember with you, so we invite you to email a headshot of your mom with his name. Feel free to include yourself in the picture too. We will fill the sanctuary with cut-outs of dads across our church family.
Please send your pictures to Melvin Moore via email, churchoffice@mccdc.com, by Sunday, June 13th.

Congregational Forum & Meeting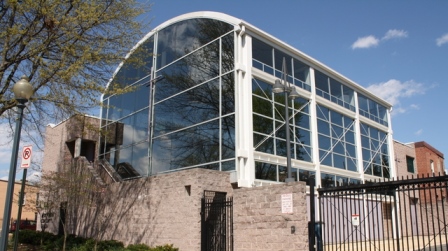 Save the dates for MCCDC's annual Congregational Forum and Meeting. At 12:30 p.m. ET on Sunday, June 20th, we'll host a forum discuss the budget and operational issues. Then, at 12:30 p.m. ET on Sunday, June 27th, we'll have our annual Congregational Meeting to approve the 2021 proposed budget and proposed expenditures from our Far Reaching Faith Trust Fund. Please plan to join us and consider how you might contribute your time, talent and treasure to the continued growth of MCCDC's ministry.

C19 Vaccine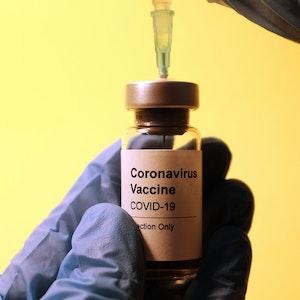 Public health officials are urging us to help ensure people who are 65 and older know that they are eligible for the C19 vaccine. (Depending on your location, people with certain underlying health conditions are also eligible.) For more information, visit these links—District of Columbia, Maryland & Virginia —for vaccine procedures and answers to frequently-asked questions.
Another Web site reported by News 4 today helps you manage/plan your C19 appointment in one place no matter what state you live in. Click here to go to the web site.
The Federal Emergency Management Agency (FEMA) is providing reimbursement to individuals for funeral expenses incurred as a result of COVID up to $9,000. To apply click here to visit FEMA's Funeral Assistance website: Funeral Assistance FAQ | FEMA.gov

"Church Ministries & Events"

Virtual Choir
Come and join the Virtual Voices of MCC Choir! Lift your voice in our virtual rehearsals while singing from the comfort of your home. For more info, email Music Minister Deidre Mouton Gray at msdeedeemusic@gmail.com.
Spiritual Gifts, Get Involved!
Your're invited to consider sharing your spiritual gifts by making a Scripture Reading Video or sharing a Video Testimony on what MCCDC means to you.
It does not have to be long and the AV team is standing by to help you with the video. Please email me at revdwayne@mccdc.com for more information.
Moving Spirit Dance Ministry
Come dance for God! No experience needed. Email Cathy Batson at cathybatson1@verizon.net for more information. Check out past performances on our YouTube channel, including "I Can Only Imagine" (April 2019) and "Mighty River"(February 2018).
Singing to God
Join the Virtual Voices of the MCC Choir. Lift your voice in our virtual rehearsals while singing from the comfort of your home. Email Music Minister Diedre Gray at msdeedeemusic@gmail.com
JOIN REV. DWAYNE IN PRAYER FROM NOON TO 12:30 PM Monday thru Saturday
Phone Number: 646-558-8656, Code: 407 740 6668
Intercessory Prayer Team
Meets the 2nd and 4th Thursdays each month at 7 pm
Contact LaMar Jenkins at 202-750-08887
Bible Study
Tuesdays at 7:00 pm Eastern
Click here to Join Zoom Meeting: https://us02web.zoom.us/j/434566329
or Dial: (301) 715-8592 ,Meeting ID: 434 566 329
Contact Dale Madyun-Baskerville at mccdcbiblestudy@mccdc.com for more information.
Pastoral Care Meeting
Meet 1st and 3rd Wednesday, each month at 6::30pm
Contact pastoralcare@mccdc.com for more information or interest in joining this vibrant church ministry this Fall
Writer's Ministry
The MCCDC Writers' Ministry mission is to offer to our church and the world more reflections and devotionals throughout the year. If you'd like to join this project, now or in the future, please contact Rev. Dr. Robin Hawley Gorsline, Writer-Theologian in Residence, at writer@robinhawleygorsline.com

"Ministry Spotlight"
Join Us on YouTube and subscribe to the MCCDC YouTube Channel!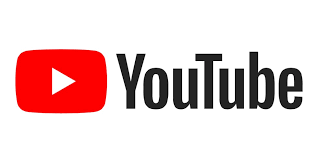 Click here to see more MCCDC Videos

LiveStream Volunteer's Needed!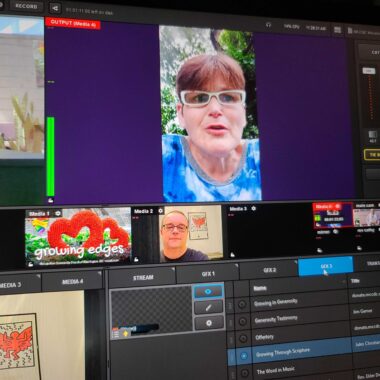 Volunteer! No experience is required. We will train you or someone you recommend. (Perhaps a student interested in picking up new skills?) Opportunities include:
o Producing the livestream itself on Sundays and for special events (greatest need)
o Assisting on Sundays by video recording and managing cameras
o Video editing (this requires access to your own computer and video editing software)
Share our message! Inspired by Rev. Dwayne's spiritual instruction? Moved by a praise & worship song? Post it on Facebook. Send a link to friends and family. They can tune-in to our livestream or watch worship services on demand at livestream.com/mccdc, through our website at mccdc.com, or browse clips on our YouTube Channel.
Click here to visit MCCDC YouTube channel
Email Johanna at mccdclive@gmail.com or talk to any one of the AV team members to volunteer or for more information

The Soundboard Ministry Needs YOU!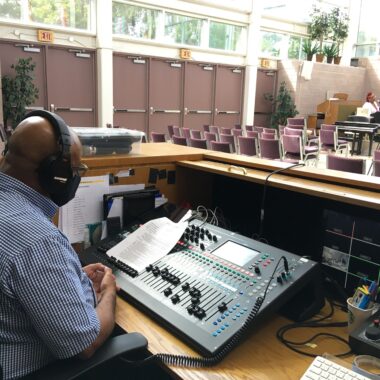 Soundboard volunteers are needed for 9 am and 11 am services. No experience needed!
You will be trained on a state of the art soundboard and learn how to set up mics for services.
Ideally, you will train at the 9 am service and continue training at the 11 am service, but we are flexible.
Please contact Michael Cunningham at mjcunningham2013@gmail.com or stop by to talk with any soundboard volunteer.

Prayer Corner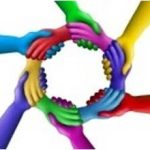 Please lift the following people up during your prayer time:
The family of Louis Hicks, Sr. • The family of Terry Blackstone • Bob Jones • Jerry Giem • Valeria Myers' daughter Chantelle • Michelle Lax • George Kerr, III • Mama Cee's sister and niece • Rose Williams • Randy Punley • Lynn Sulyma • Esther Smith • Marcus Garnett • Renee Valentine • Rose Herring • Arden Shutt • Buck Carlson • Delores Fowler • Elaine Durden-Hunter's mother, Earline T. Green • Evelyn Jones • Valeria Myers' son Donald • Bob Jones' son Chuck & wife Karen • Jerry Giem's Son, Jason and Nephew, Travis • Steve Sloane • Glenn Conrad • Anthony Goode • Renee Valentine's brother • Juanita Dara • Jeffrey Luckenbach • Elaine Durden-Hunter's friend Saint Williams • Cathy Batson's niece Lisa • Cynthia Melman • Kim Battle