"Can God spread a table in the wilderness?" ~Psalm 78:19
The scriptures for Sunday are evocative. And they are fitting for this very different Advent season. Isaiah 43:20-21 evokes hope in our God who "provides water in the wilderness and streams in the wasteland." In John 1:23, beyond the mysterious voices of wildlife, there is John the Baptist proclaiming, "I am the voice of one crying in the wilderness."
For many, our current experiences are forms of wilderness. Even for introverts, the isolation is taking its toll. Our voices—even the voices from within—may be echoes of John's voice in the wilderness. Wilderness is wilderness for a reason: it is that seemingly stark place beyond the boundaries of our "usual" lives. To enter wilderness is to move into the unknown. It is a place of extremes. It is also a place of subtleties: below the surface, upon closer observation, one may see the unexpected; or perhaps something never before seen.
In ancient times our ancestors, our desert mothers and fathers, often chose to go to the wilderness. In some cases it was for pilgrimage. Others made their homes in the wilderness. They found meaning there. They followed the example of Jesus who spent forty days in the wilderness, facing the greatest threats to his purpose. In the wilderness his hungers were deepened and his vulnerabilities exposed.
What meaning could wilderness hold for us? Throughout the Bible the wilderness is a setting for transformation. We have no choice but to experience the current global wilderness of pandemics. With intention, let us use this time for transformation. What signs of God are being revealed in this wilderness? What senses are being stirred? What growth is emerging?
This Sunday at 9:00 & 11:00 a.m., we will consider the question from the Psalmist: "Can God spread a table in the wilderness?" It is a good question to ponder this year when our tables are surrounded by empty chairs yet perhaps are full with wilderness gifts.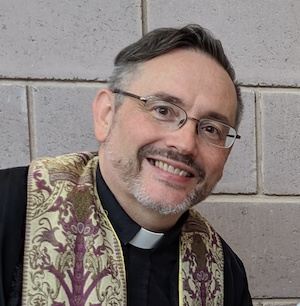 By Faith, Rev. Elder Dwayne

East River Family Strengthening Collaborative's annual Angel Tree/ Toy Drive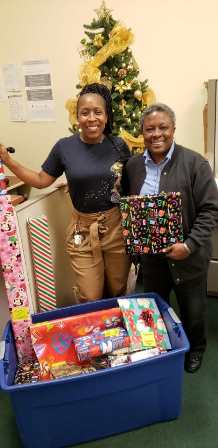 This year, MCCDC will contribute to the East River Family Strengthening Collaborative's Angel Tree.
Support a family in DC's seventh ward by helping fund gift cards that will brighten the holidays for an individual child ($30) or a whole family ($120). The deadline is Monday, December 14.
Given the pandemic, MCCDC will pool your donations into a cash gift. (Please do NOT bring any toys to the church.) To give online, click here and select "Toy Drive" from the list of funds. Or text GIVE to (202) 999-3841 and, once again, simply select "Toy Drive" to designate your gift.

MCCDC Christmas Eve Service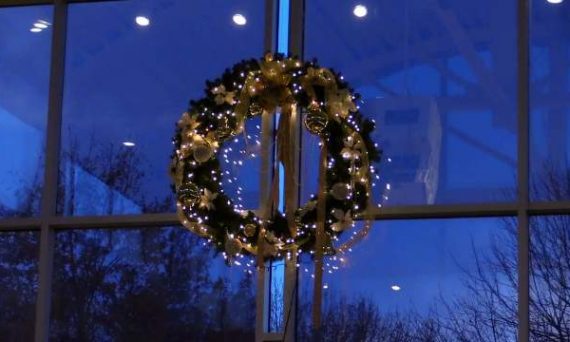 We invite you and your families to join us for a special worship service via YouTube premiere at 7:00 p.m. EST on Christmas Eve, Thursday, December 24th.
Just like Sunday morning, simply visit live.mccdc.com to watch on YouTube.

Christmas Tributes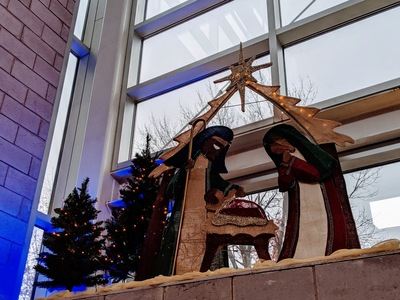 This Christmas, we invite you to remember someone you love with a tribute. Their names will be included in our Sunday worship folder and also displayed at the end of Sunday livestream worship throughout the Advent season. We suggest a donation of $20.00 per tribute. All gifts matter.
Here's an online form to pay with credit card or electronic debit. You can also print this form and mail it to the church with a check.

MCCDC Writing Ministry Meeting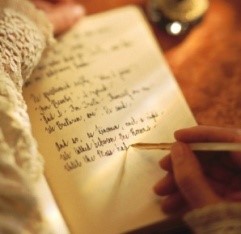 Come Join Our Zoom Meeting 19 December from 10 am – 12 pm
MCCDC Writing Ministry intent to explore seasonal devotions, spiritual writing-prayers, benedictions, and poems.
Email Rev Robin Gorsline writer@robinhawleygorsline.com to request zoom invite.

Denominational Christmas Concert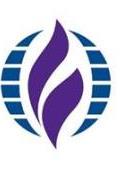 Vocal soloists, praise teams, choirs and instrumentalists from Metropolitan Community Churches worldwide will share Christmas hope and cheer through our first-ever denominational Christmas concert. Click Here to watch on YouTube at this Saturday, December 12th The program will be streamed five times, at 5:00 a.m., Noon, 5:00 p.m., 8:00 p.m. and 10:00 p.m. EST.

MCCDC Grand Celebration
If you were unable to join us Saturday for our Grand Celebration and holiday concert, you can watch the 45 minute program on YouTube:

Join MCCDC's Bible in 90 Days Journey 2021!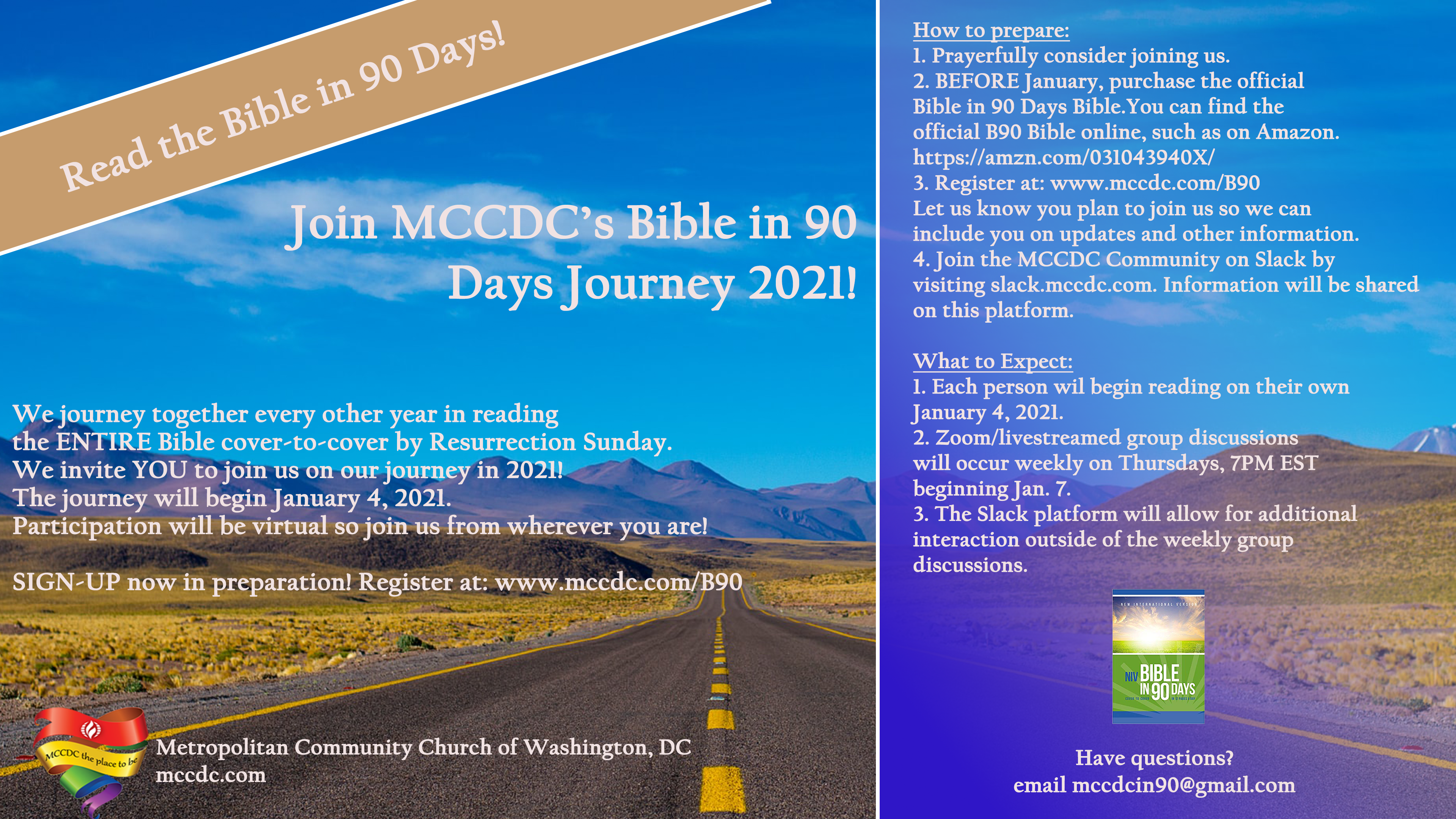 "Virtual Church Events"


Virtual Choir
Come and join the Virtual Voices of MCC Choir! Lift your voice in our virtual rehearsals while singing from the comfort of your home. For more info, email Music Minister Deidre Mouton Gray at msdeedeemusic@gmail.com.
Spiritual Gifts, Get Involved!
Your're invited to consider sharing your spiritual gifts by making a Scripture Reading Video or sharing a Video Testimony on what MCCDC means to you.
It does not have to be long and the AV team is standing by to help you with the video. Please email me at revdwayne@mccdc.com for more information.
Moving Spirit Dance Ministry
Come dance for God! No experience needed. Email Cathy Batson at cathybatson1@verizon.net for more information. Check out past performances on our YouTube channel, including "I Can Only Imagine" (April 2019) and "Mighty River"(February 2018).
JOIN REV. DWAYNE IN PRAYER FROM NOON TO 12:30 PM Monday thru Saturday
Phone Number: 646-558-8656, Code: 407 740 6668
Intercessory Prayer Team
Meets the 2nd and 4th Thursdays each month at 7 pm
Contact LaMar Jenkins at 202-750-08887
Drama Ministry Practice Via Zoom
The 3rd Mondays each month at 6:30 pm Eastern
Contact Clara Carter at c4mcarter26@gmail.com for information
Bible Study
Tuesdays at 7:00 pm Eastern
Click here to Join Zoom Meeting: https://us02web.zoom.us/j/434566329
or Dial: (301) 715-8592 ,Meeting ID: 434 566 329
Contact Dale Madyun-Baskerville at mccdcbiblestudy@mccdc.com for more information.
Pastoral Care Meeting
Meet 1st and 3rd Wednesday, each month at 6::30pm
Contact pastoralcare@mccdc.com for more information or interest in joining this vibrant church ministry this Fall

"Ministry Spotlight"
Join Us on YouTube and subscribe to the MCCDC YouTube Channel!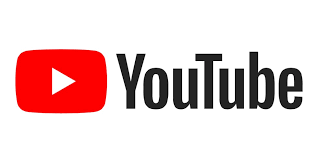 Click here to see more MCCDC Videos

LiveStream Volunteer's Needed!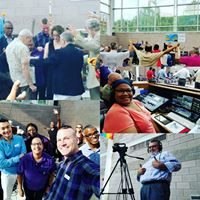 Volunteer! No experience is required. We will train you or someone you recommend. (Perhaps a student interested in picking up new skills?) Opportunities include:
o Producing the livestream itself on Sundays and for special events (greatest need)
o Assisting on Sundays by video recording and managing cameras
o Video editing (this requires access to your own computer and video editing software)
Share our message! Inspired by Rev. Dwayne's spiritual instruction? Moved by a praise & worship song? Post it on Facebook. Send a link to friends and family. They can tune-in to our livestream or watch worship services on demand at livestream.com/mccdc, through our website at mccdc.com, or browse clips on our YouTube Channel.
Click here to visit MCCDC YouTube channel
Email Johanna at mccdclive@gmail.com or talk to any one of the AV team members to volunteer or for more information

The Soundboard Ministry Needs YOU!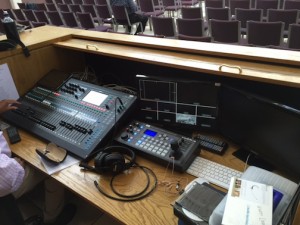 Soundboard volunteers are needed for 9 am and 11 am services. No experience needed!
You will be trained on a state of the art soundboard and learn how to set up mics for services.
Ideally, you will train at the 9 am service and continue training at the 11 am service, but we are flexible.
Please contact Michael Cunningham at mjcunningham2013@gmail.com or stop by to talk with any soundboard volunteer.

Prayer Corner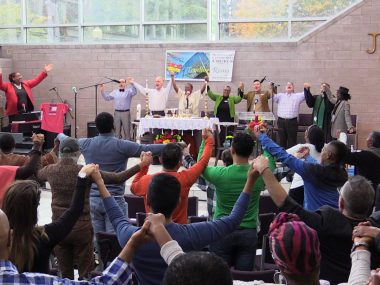 Please lift the following people up during your prayer time:
* Jerry Giem's Son, *Jason and Nephew, Travis * Valeria Myers' daughter Chantelle * Michelle Lax *George Kerr, III * Mama Cee's sister and niece * Rose Williams * Randy Punley * Lynn Sulyma * Esther Smith * Marcus Garnett * Renee Valentine * Rose Herring * Elaine Durden-Hunter's mother, Earline * T. Green * Evelyn Jones * Valeria Myers' son Donald * Bob Jones' son Chuck & wife Karen * Steve Sloane * Glenn Conrad * Arden Shutt, * Renee Valentine's brother, * Kim Battle, *Juanita Dara , * Jeffrey Luckenbach, * Anthony Goode,* Keith Richardson, *Diedre Gray *Elaine Durden-Hunter's friend Saint Williams * Cathy Batson niece Lisa