This Week's Reflection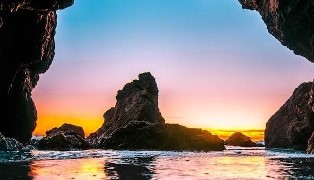 "You have the potential to participate in healing and changing lives; you can help pull people out of the deep and into the boat. God's boat. Dare you trust yourself to fulfill that potential?" ~Terrell M. McDaniel

There is a compelling moment in our scripture for Sunday from Matthew 4: 18-23. When Jesus is walking along the Sea of Galilee he notices Peter and Andrew fishing and calls them to follow him and to fish for people. Here is the compelling part: "They immediately abandoned their nets and began to follow Jesus" (v. 20).
I'm struck that they had no questions for Jesus. They didn't hesitate. They didn't debate or negotiate. They didn't ask Jesus to explain what fishing for people entailed. They stopped what they were doing and they followed. Another compelling moment is just a bit further along when Jesus "catches sight" of the siblings James and John and calls them and they "immediately abandoned both boat and father to follow him" (v22). The word "immediately" is a key word in our text.
I wonder what would happen if when a clear call comes to us we would stop what we are doing and then immediately respond. For example, we're working through our task list and someone comes to mind. What if we took a moment, right then, to send a text, or an email, or even a phone call? Or what if we're prompted in our heart to do an act of kindness, simply helping out if we notice someone in need? Kindness is ministry. We can do it anywhere. We can do it on the spur of the moment.
Recently one of our members was walking down the hall from their apartment and felt a clear call to reach out to the custodian who was cleaning the trash room. Many people in this building walk by the staff without a word, or even a glance. Support staffs in many venues are often invisible to those they support. Without hesitation, our member entered into a brief conversation, expressing gratitude, and then was further prompted to offer an immediate thank you gift of cash. The custodian responded with overwhelming gratitude, tears flowing, partly for the financial blessing, but even more so for being noticed.
I am learning to hesitate less and respond more immediately. I ask God to give me the grace to be more sensitive and open to share the Good News in the many ways it can be expressed. I'm growing in my belief that moments have eternal impact. Brief conversations, simple gratitude and kind acts change lives, and in small ways change the world.
Join us for Borderfree Worship this Sunday at 9a.m. and 11a.m. Eastern in the Sanctuary or online and later on demand. Together we'll open ourselves to the enduring call to be a people of enduring gifts.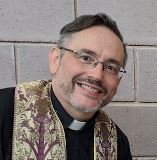 Grace and peace,
Rev. Elder Dwayne Johnson
MCCDC Senior Pastor

Planning Your Legacy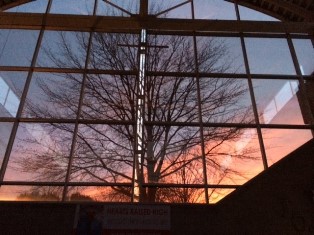 What will your Legacy be? ? Consider leaving a legacy gift to honor your life as a member of the MCCDC family. Your gift will ensure the continuation of our church, both now and in the future. We invite you to meet with our Generosity Team after worship at 12:30 p.m. EST this Sunday, January 22nd (in person only) or on Sunday, February 5th via Zoom (remote only).
Please drop a note to Rev. Cathy at revcathy@mccdc.com or call the church office at 202-683-7373 if you plan to join us in person this Sunday. Otherwise, make a note to join by Zoom on February 5th. We'll explain how to remember MCCDC in your estate plans.
Here are three ways to connect via zoom on 05 February:
· Click here to open Zoom and join automatically
· Launch Zoom and enter Meeting ID 830 5252 3783
· Dial by phone +1 301 715 8592 US (Washington DC), using the same Meeting ID

Annual Giving Statements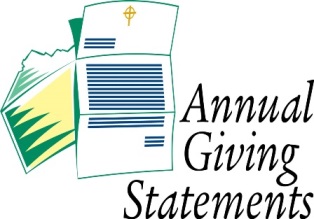 We have begun preparing giving statements for the 2022 tax year. We will be sending giving statements via email, in batches, beginning January 25th and continuing through March 3rd.
If we don't have a working email address on file for you, or if you don't have access to email, we will mail your giving statement via USPS, or you can pick it up in-person after an MCCDC Sunday worship service. Please contact Chocolatté Miller at chocolatte.miller@outlook.com if you have questions.

Writers Ministry Gathering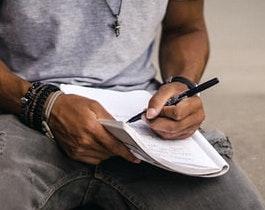 Whether you're an experienced writer or just curious, join the MCCDC Writers' Ministry via Zoom this Saturday, January 21, at 1:00 p.m. Eastern. Click here to join the meeting. Azar Jackson will facilitate the group's first meeting of the new year.

Black History Concert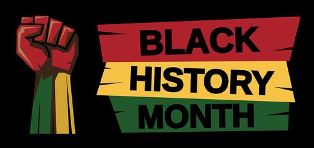 Save the date for MCCDC's Borderfree Black History: DC Style Concert on Saturday, February 25th at 6:00 p.m. Eastern. This year's program will feature MCCDC's Worship Arts Ministry, along with special guest Shirli Hughes. As with our Sunday worship services, you're invited to either participate online or in person at Fifth and Ridge St NW. All are welcome!

Borderfree Worship Update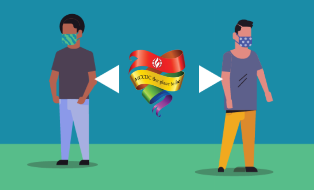 Effective Tuesday, November 1, MCCDC adopted a flexible masking policy. That means when you enter the church at 474 Ridge St NW, you have the flexibility to choose* to wear or not to wear a mask.
• · Please continue to social distance. Respect personal space.
• · Respect personal masking choices. Others may be at high risk.
• · Be responsible. If you don't feel well, have tested positive for COVID, or are otherwise sick; stay home and join us online.
*Note: Individual ministries or other activities/events at MCCDC may still require masks under certain circumstances

Worship Volunteer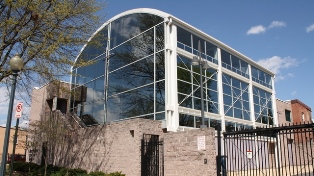 We still need volunteers to sustain in-person worship. Please visit volunteer.mccdc.com and fill out the form for the dates and positions in which you can serve your church. Have questions about roles and responsibilities? Contact Chocolatté Miller, chocolatte.miller@outlook.com

Pathways 2 Generosity, Prayer #47, by Clara Carter, MCCDC Prayer Supporter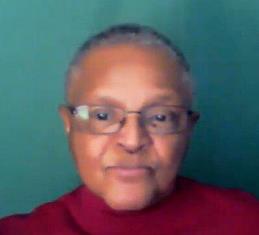 "There must be always remaining in every life, someplace for the singing of angels, someplace for that which in itself is breathless and beautiful." ~ Howard Thurman
Dear God, thank you for the spirit of gratitude, wisdom, good health, compassion, kindness, praying for healing of the sick, and encouraging and supporting each other. Thank you for blessing Metropolitan Community Church of Washington DC, and all places of spiritual worship sharing the gifts of financial offerings, talents, time, and treasures to continue bringing souls into your beloved community.
Thank you for your love that blesses us with the riches of righteousness and the prosperity of faith that encourages us to lift up our hearts in praise and thanksgiving. God, let your gifts abundantly fill our cup until it overflows; and help us continue being faithful stewards for the sake of your beloved community. We thank you in your many names. Amen!
"You are the Lord, you alone. You have made heaven, the heaven of heavens, with all their host, the earth and all that is on it, the seas and all that is in them; and you preserve all of them; and the host of heaven worships you." Nehemiah 9:6 (ESV)

Support for Tim Helm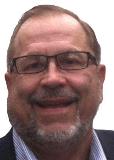 Beloved longtime MCCDC member Tim Helm is recovering from spinal and back wound complications at BridgePoint Hospital on Capitol Hill. Tim welcomes your calls in the afternoon and evening at (202) 368-9877.
Tim, our love and prayers are with you!
~Your MCCDC Family

Prayer Corner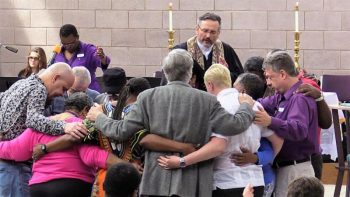 Please lift the following people up during your prayer time:
Johanna Hardy• Jerry Giem • Tim Helm • Min. Diedre Gray • Bill Campbell • Denise Wright, her mother Lucy Mae Coombs and her Aunt Lottie Mae King. • Rose Williams• Cecilia Hayden-Smith and Esther Smith's health• Delores Fowler • Vernessa D. Wilson • Family of Ms. Brittany Harrell • Veronica Franklin• Rev. Dr. Robin Hawley Gorsline • Glenn Conway • Michelle Lax •Anthony Goode • Valeria Myers' children Chantelle & Donald • George Kerr, III • Randy Punley • Lynn Sulyma • Marcus Garnett •Renee Valentine's brother • Arden Shutt • Evelyn Jones• Steve Sloane • Jeffrey Luckenbach • Cathy Batson's niece Lisa • Cynthia Melman •Kim Battle • Joshua Benkins' father Isaac •Elaine Durden-Hunter's recnet loss of her mother Earline • Angela Terrell • Carol Washington for the peaceful transition of her mother • Mike Washington •Carol Washington mother's health •Angela Dodd for healing •Buck Carlson •Lolita Gleaton for healing from her cancer • Cameron & Sabrina Beauford for the health of their unborn baby • Mezyi Choi request prayer for her success healing from surgery • Lost of Melvin Moore Adams' sister Krissandra Moore •Kia Murphy • Doris Carter Washington of Alexendar, Va.request prayer.

"Church Ministries & Events"


Virtual Choir
Come and join the Virtual Voices of MCC Choir! Lift your voice in our virtual rehearsals while singing from the comfort of your home. For more info, email Music Minister Deidre Mouton Gray at msdeedeemusic@gmail.com.
Spiritual Gifts, Get Involved!
Your're invited to consider sharing your spiritual gifts by making a Scripture Reading Video or sharing a Video Testimony on what MCCDC means to you.
It does not have to be long and the AV team is standing by to help you with the video. Please email me at revdwayne@mccdc.com for more information.
Moving Spirit Dance Ministry
Come dance for God! No experience needed. Email Cathy Batson at cathybatson1@verizon.net for more information. Check out past performances on our YouTube channel, including "I Can Only Imagine" (April 2019) and "Mighty River"(February 2018).
Singing to God
Join the Virtual Voices of the MCC Choir. Lift your voice in our virtual rehearsals while singing from the comfort of your home. Email Music Minister Diedre Gray at msdeedeemusic@gmail.com
JOIN PRAYER FROM NOON TO 12:30 PM Monday thru Saturday
Join Zoom Meeting
https://us02web.zoom.us/j/7078722334
Meeting ID: 707 872 2334
The dial in is 301-715-8592
Meeting ID: 7078722334
Intercessory Prayer Team
Meets the 2nd and 4th Thursdays each month at 7 pm
Contact LaMar Jenkins at 202-750-08887
Bible Study Tuesdays at 7:00 pm Eastern
Click here to Join Zoom Meeting: https://us02web.zoom.us/j/434566329
or Dial: (301) 715-8592 ,Meeting ID: 434 566 329
Contact Dale Madyun-Baskerville at mccdcbiblestudy@mccdc.com for more information.
Pastoral Care Meeting
Meet 1st and 3rd Wednesday, each month at 6::30pm
Contact pastoralcare@mccdc.com for more information or interest in joining this vibrant church ministry this Fall
Writing Ministry
Meets Monthy
For more information, contact Jacqueline Laughlin at yemayah@icloud.com.
Barnabas Culture Sessions
Barnabas Culture, Session 7:00 p.m. Eastern, Thursday. Click Here to Join The Zoom Thursday Nights. For more information contact MCCDC Ministry Intern Rev. Teresa Tygart at Email preachertygart@gmail.com.

Join Us on YouTube and subscribe to the MCCDC YouTube Channel!