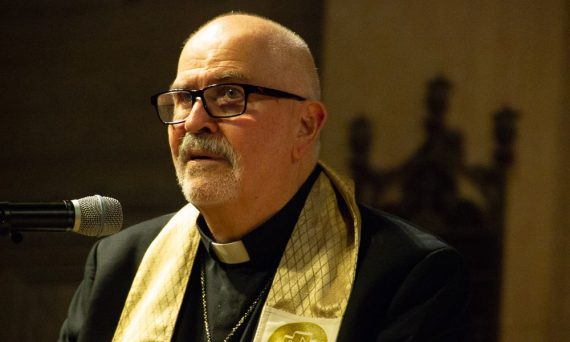 "Faith isn't fireworks; it's not meant to dazzle. Faith is simply recognizing our tiny place in relation to God's enormous, creative love, and then filling that place with our whole lives." ~Debie Thomas
In our Gospel for Sunday, Jesus says to the disciples: "If you had faith the size of a mustard seed, you could say to this mulberry tree, 'Uproot yourself and plant yourself in the sea,' and it would obey you." The faith of the founder of MCC, Rev. Elder Troy Perry, was greater than a mustard seed when he officiated the first MCC worship service 51 years ago on October 6, 1968.
With faith, Troy and the early founders not only had faith, they did faith. They dared to imagine the unimaginable. At the time, being LGBTQ+ was not an acronym, much less a way of being in the world. Deviant was one of the words used to describe us at that time, and being queer was considered both a sin and a sickness.
Yet with faith greater than a mustard seed, the old trees of oppression and religious bigotry were uprooted and new trees of liberation and hope were planted. Faith in action changes lives, and the lives changed through Metropolitan Community Churches are beyond number.
The history of Metropolitan Community Churches is a story of faith. This Sunday marks the historic occasion of our story being recognized and remembered. You will want to be included in this once in a lifetime Sunday, exactly 51 years since our founding. We will celebrate our past and anoint our future.
At 9am, our new Moderator, Rev. Elder Cecilia Eggleston, will lead us in prayer and share some insight into our future.
At 11am, Rev. Elder Troy Perry will join our new Moderator and guests from around the world as he presents such artifacts as his Book of Common Prayer that was used at the first service. His insights and comments will inspire.
In the message at 9 am and 11 am, I will speak to our invitation to celebrate the past, yet not stay there. Our call is to move forward with faith greater than a mustard seed, inspired by a mission and vision that dares to imagine more.

"UP COMING EVENTS"
Join your MCCDC family to host an historic presentation.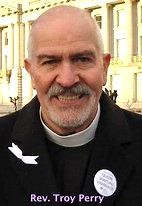 On October 6th, as part of the 51st anniversary celebration of the founding of the Metropolitan Community Churches, MCCDC is hosting a presentation to memorialize MCC artifacts. At the 11 o'clock service representatives of the Smithsonian Institute's National Museum of American History will accept the artifacts from Rev. Troy Perry founder of our denomination. All are invited to this historic occasion which will take place during the regular worship service.

MCC Moderator Rev. Elder Cecelia Eggleston to visit MCCDC on Oct 6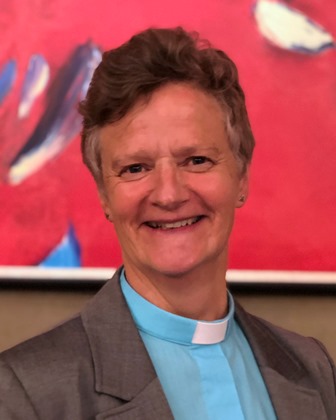 A reception will be held in her honor on Oct 6th in the Welcome Hall immediately following the 11AM service. Please plan on joining your MCC family to congratulate our new Moderator.

Did You Know a Pop Up Choir is a Thing? October 3rd at 7 pm at MCCDC.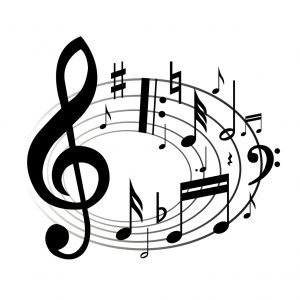 Well, it IS and if you would like to pop up, then join us Thursday October 3rd at 7 pm here at MCCDC. We are providing music at a very special anniversary service on October 6th. Our founder, Rev. Elder Troy Perry, will be in attendance and honored in a way you won't want to miss. You will want to be a part of this historic event. We look forward to seeing you!

"CHURCH NEWS"
MCCDC Thrift Item Sale, October 13 & 20, 2019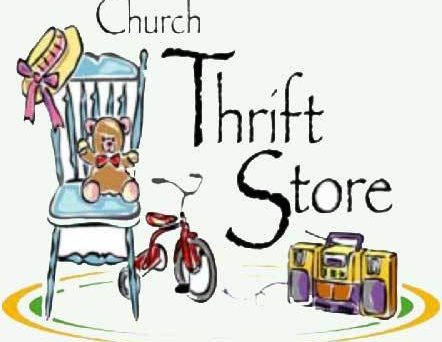 All items $5.00 and below.
A variety of items to choose from.Check out the table in the Welcome Hall.
Please contact Cecilia Hayden- Smith ( Mamma Cee) with questions at 202-638-7373 or churchoffice@mccdc.com

Older Adult Ministry Potluck/Meeting October 13, 12:30 pm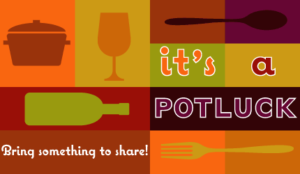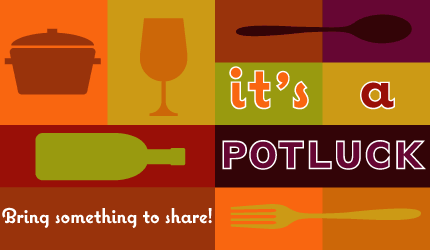 The change in date is due to Rev Troy Perry Visit on October 06, 2019.
Older Adult
All age 50 and above are welcome to join. For more information contact Dale Madyun-Baskerville at the church office 202-638-7373

Join your MCCDC family in the walk to end HIV AIDS Walk All are welcome to join the team.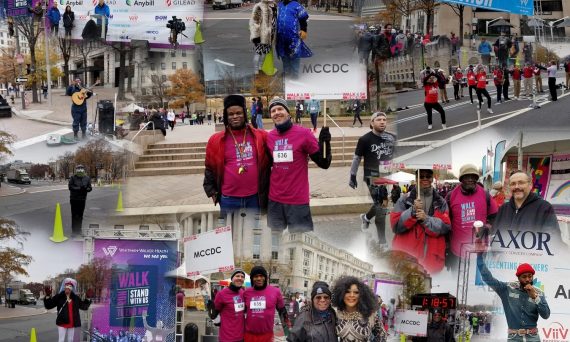 Saturday, October 26.
Location: The Walk & 5K to End HIV
will begin and end at Freedom Plaza
(Pennsylvania Avenue and 13th Street, NW)
5K timed run begins promptly. 9:15 am
Walk to End HIV steps off. 9:20 am
Fees:
General Walk Registration: $25
Student / Senior (60+) Walk Registration: $15
General Timed Run Registration: $35
Sleep Walker Registration: $40
Event Information
T-shirt pick -up on-site the morning of the event beginning at 7:30 AM
For more information please contact Dale Madyun-Baskerville baskerd6109@gmail.com or call 202-638-7373.

Writing Workshop, November 9, 1:30- 4:00 pm
MCCDC will host a Spiritual Writing Workshop on Saturday, November 9, 1:30- 4:00 pm. All are welcome (but please register in advance if possible).
Facilitated by Rev. Dr. Robin Hawley Gorsline, Writer-Theologian in Residence at MCCDC, the session will focus on liturgical (worship) writing-prayers, invocations, calls to worship, contemporary psalmody and more. Think about what you might like to do, trusting God to guide you in doing it! We will engage in some exercises during our time with plenty of time for your creative writing and discussion with each other. Also, feel free to bring a piece already in process.
A light lunch/snacks will be available, but feel free to share as you can, including beverages.
In other writing news, Rev. Robin is once again coordinating Advent devotionals. Watch this space for more information about this year's theme. It is not too soon to begin thinking about this (Advent begins December 1 this year)!
To register, please contact Rev. Robin at writer@robinhawleygorsline.com or by text/phone at 240-565-3441 or contact the church office at 202-638-7373.

Event Rental Space at MCCDC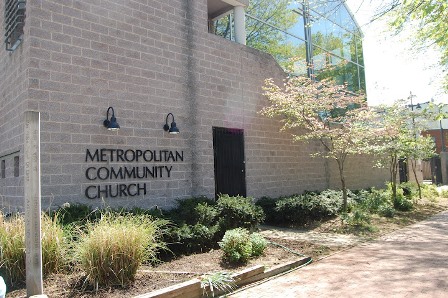 Are you or someone you know planning an upcoming event? Are you looking for a reasonably priced rental space with easy access to public transportation? Look no further.
Call MCCDC today at 202-638-7273 for rates and availability.
Click Here for more Information

Join Us on YouTube and subscribe to the MCCDC YouTube Channel!
Stay current on our video postings .
Click here to see more MCCDC Videos
Inspiration Videos, Metropolitan Community Church of Washington DC

"Ministry Spotlight"
MCCDC Bible Study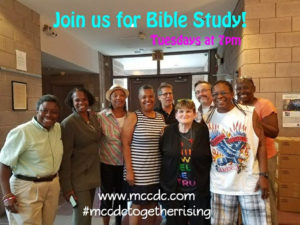 A time of community, fun, learning, and sharing!
Tuesdays, from 7:00 – 8:00 PM in the Welcome Hall
For more information please contact Dale Madyun-Baskerville at the churchoffice@mccdc.com or call (202) 638-737.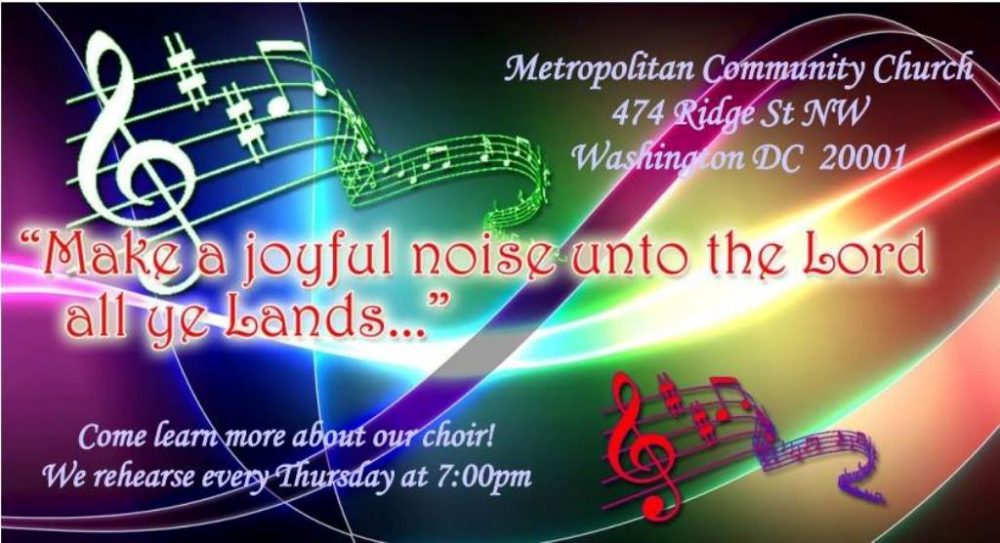 "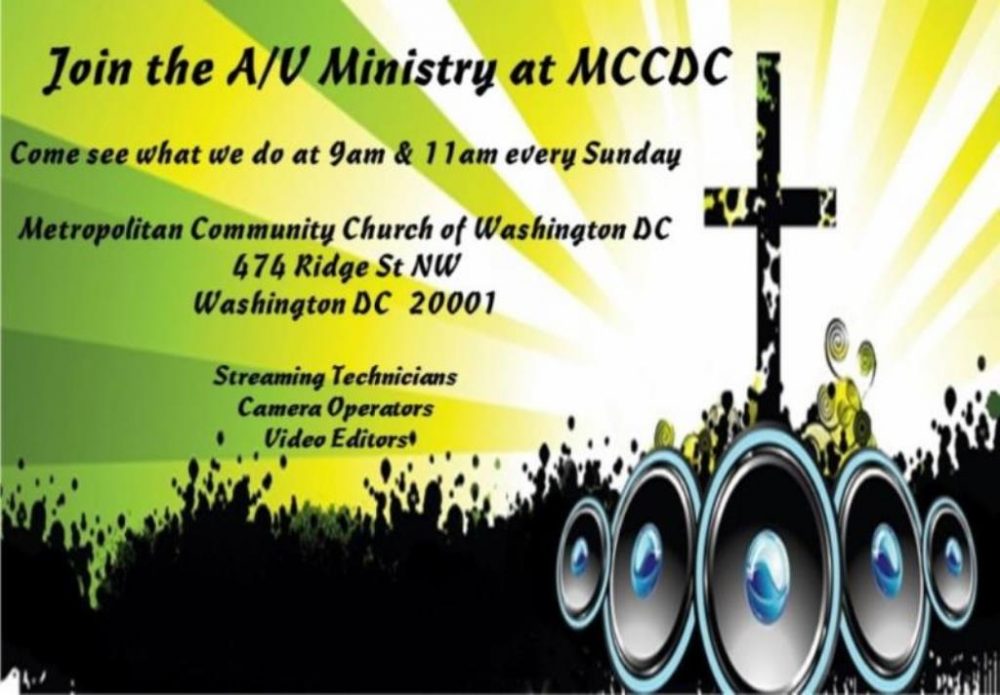 Prayer Corner
Please continue to hold in your prayers Keith Richardson who is in a Nursing Home.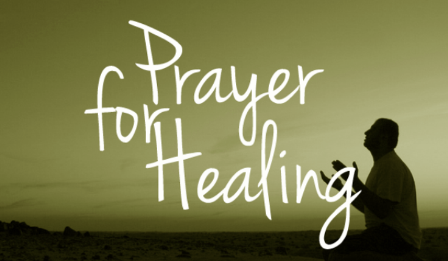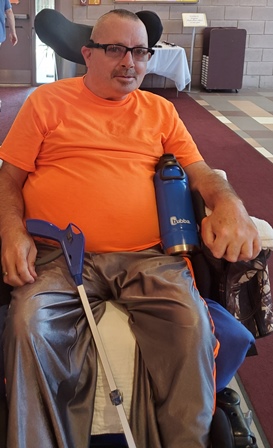 Join our Worship and Arts Ministry!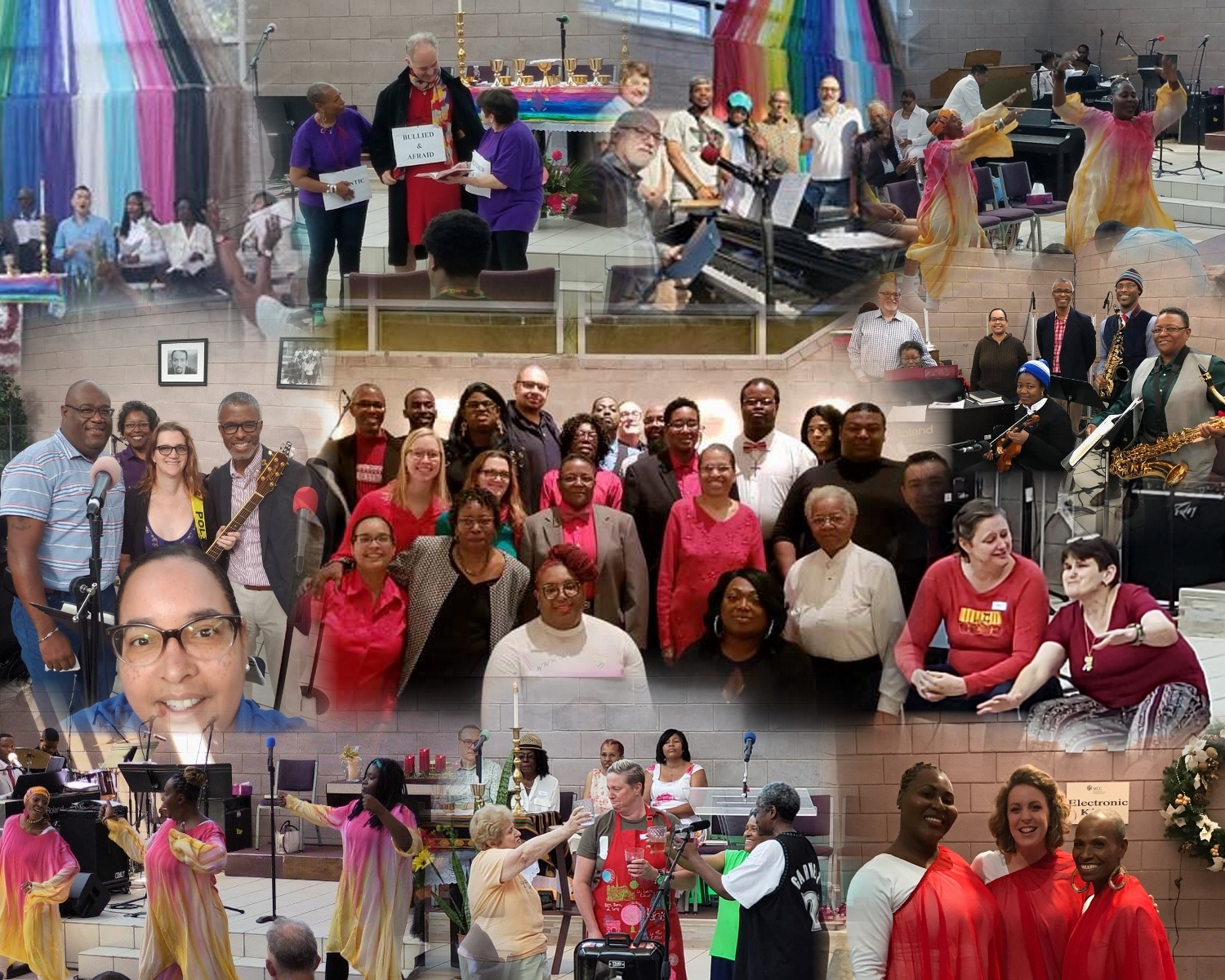 Ministry
Meeting Time
Contact
E-mail
9 AM Choir

Sunday

8:15 AM

Daniel Scearce
danscearce@aol.com
11 AM Choir

Thursdays

7:00 PM

Diedre Mouton Gray
msdeedeemusic@gmail.com
Dance
Every other Tuesday
5:00 – 6:45 PM
Cathy Batson
cathybatson1@verizon.net
Drama
Mondays
6:30 PM
Jules Christian
enjoyingtoday@hotmail.com
Eclectic Praise
Sundays
12:30 PM
Johanna Hardy
brassrat93@gmail.com