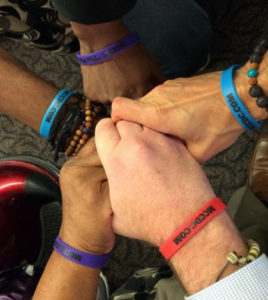 "Treasure your relationships, not your possessions." ~Anthony J. D'Angelo
Relationships are at the heart of scripture. The prominence of relationships in scripture affirms that relationships matter. Relationships matter to God, who created us to be in relationship and daily seeks relationship with us. Relationships matter to Jesus, who centered his ministry in relationship and taught the centrality of relationship with God, self and others. And relationships matter to us. They are the source of our greatest pain and our greatest joy.
Relationships are at the center of the two most important commandments as described by Jesus when a scribe asks him to state what is the most important thing that God commands. Jesus is clear in his often quoted answer: "You should love your God with all your soul, with all your mind, and with all your strength." (Mark 12:30) The first most important commandment is inextricably connected with the second: "Love others in the same way you love yourself." (Mark 12: 31)
Jesus leads the disciples from a place of deep connection. They journey together, sharing meals, conversation, and ministry. The stories, parables, and encounters of Jesus are centered in relationship. He speaks to both interpersonal relationships and to social relationships. He talks about what makes relationships whole and healthy.
In Luke 14 Jesus makes it clear that one marker of healthy relationships on both a micro and macro level is humility. Jesus is an advocate for inclusion when it comes to who is invited to tables of grace and blessing. He invites those who would seek places of honor to move beyond elitism to a community of equality. When it comes to guest lists, Jesus changes the invitation to include everybody. It takes humility to dismantle classism.
The beauty of humility is that ego gives way to mutuality. Everyone has something to give and something to receive. It takes humility to foster health, wholeness and happiness. It takes humility for relationships to work.

"UP COMING EVENTS"
Lauren's Ordination, 4 pm on Saturday, August 31st
Join in the celebration of Lauren Bennett's ordination with Metropolitan Community Churches!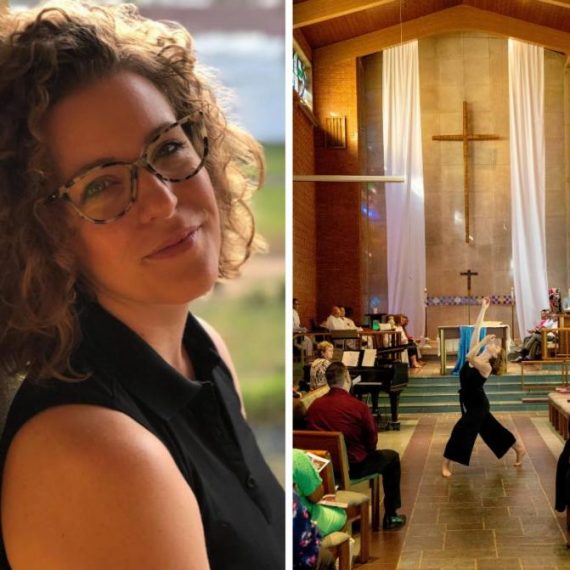 Come 4 pm on Saturday, August 31st at Metropolitan Community Church of Washington, DC (MCCDC) 474 Ridge Street NW, a reception will follow immediately after the close of the service catered by Sakina Halal Grill (yum!).

Walk it Out! Join your MCCDC family in the walk to end breast cancer. All are welcome to join the team.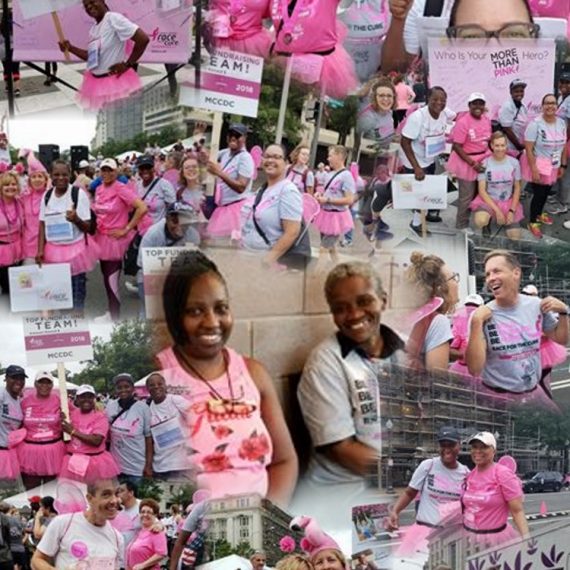 2019 Komen Washington DC MORE THAN PINK Walk
Saturday, September 7, 2019
Freedom Plaza, 1455 Pennsylvania Ave. NW
7:00 AM-Registration and T-shirt Pick-up Opens
8:45 AM-Opening Ceremony
Survivors and Those Living with Metastatic Breast Cancer Strut to the Opening Ceremony (line up at 8:30 in the Hope Village)
9:00 AM-Walk Start
For more information, please contact Rev Cathy Alexander at revcathy@mccdc.com or call (202) 638-7373.

Older Adult Ministry Potluck/Meeting, September 08, 12:30 pm This is due to LABOR DAY WEEKEND. September 01, 2019.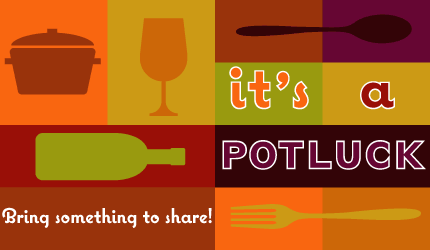 Older Adult Ministry will be holding their monthly Potluck. All age 50 and above are welcome to join. For more information contact Dale Madyun-Baskerville at the church office 202-638-7373

"CHURCH NEWS"
Atlantic City Resort Hotel and Casino Bus Trip 14 Sept 2019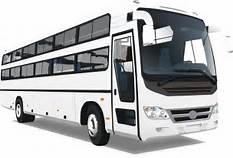 This event is sponsored by the Older Adults Ministry, but anyone is warmly invited to join!

Departs MCCDC promptly at 7AM and returns at 11 PM.

The cost is $50 and must be paid in advance. The deadline for sign up is Sept. 8th. For more information please contact Ace Barbari at 703-303-2934.

Important New Development Presentation – September 15, 2019, 12:30 pm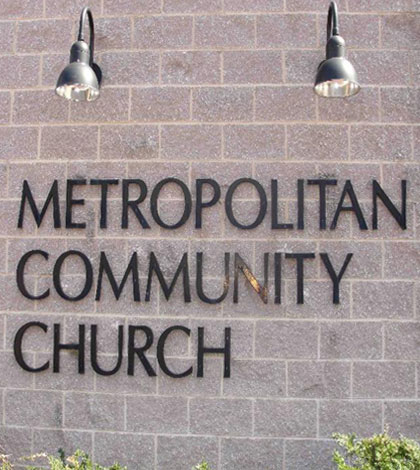 Everyone is invited to attend a presentation and Q&A with Mid-City Development regarding their planned redevelopment of the Washington Apartments at 1200 Fifth St. NW (directly across the street from the church). Representatives from Mid-City Development will be on hand to describe the new development and answer questions. The meeting will be held in the sanctuary following the 11 am service on Sept 15. All are encouraged to attend.

Innovation by Design I: Saturday, September 21 and November 16, 8:30-4:30
Location: Wesley Seminary, 4500 Massachusetts Ave NW Washington, DC 20016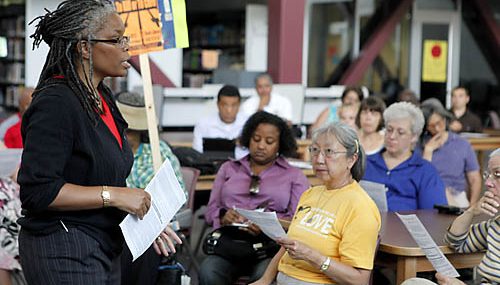 Open to anyone in MCCDC who leads, or is interested in learning how to design ministries relevant to your community- ONE complimentary registration to audit
This course will appeal to the natural evangelists, disciples, creators, and entrepreneurs in your congregation. Maybe there is someone in your community who benefits from one of your ministries and a certificate of completion from seminary will give them confidence to flourish in new and beautiful ways.
Registration form attached. If you are interested, please contact Rev Cathy at revcathy@mccdc.com or 202-638-7373.

Join your MCCDC family in the walk to end HIV AIDS Walk All are welcome to join the team.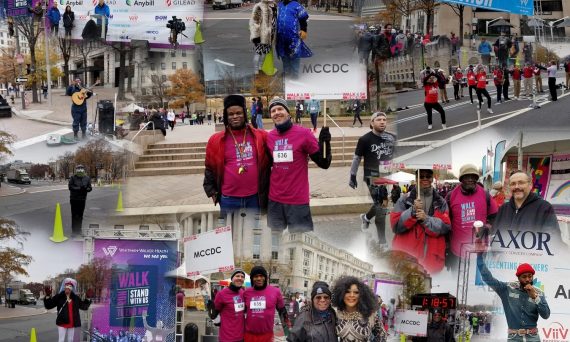 Saturday, October 26.
Location: The Walk & 5K to End HIV
will begin and end at Freedom Plaza
(Pennsylvania Avenue and 13th Street, NW)
5K timed run begins promptly. 9:15 am
Walk to End HIV steps off. 9:20 am
Fees:
General Walk Registration: $25
Student / Senior (60+) Walk Registration: $15
General Timed Run Registration: $35
Sleep Walker Registration: $40
Event Information
T-shirt pick -up on-site the morning of the event beginning at 7:30 AM
For more information please contact Dale Madyun-Baskerville baskerd6109@gmail.com or call 202-638-7373.

Revival! Revival! Revival!MCCDC will celebrate revival on September 20-22.
Please mark your calendars. If you would like to join this years' revival planning team, please contact Rev. Cathy at revcathy@mccdc.com or 202-638-7373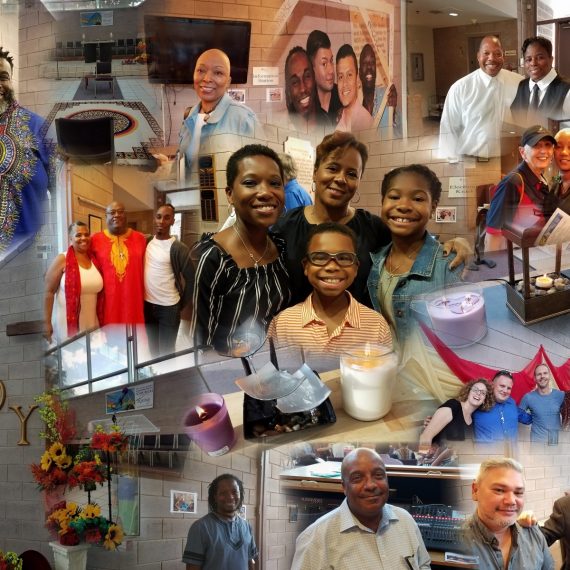 THE TIES THAT BIND US! THE NATIONAL TRANS VISIBILITY MARCH, SEPTEMBER 28, 2019, Freedom Plaza, Washington, DC 11 am-1 pm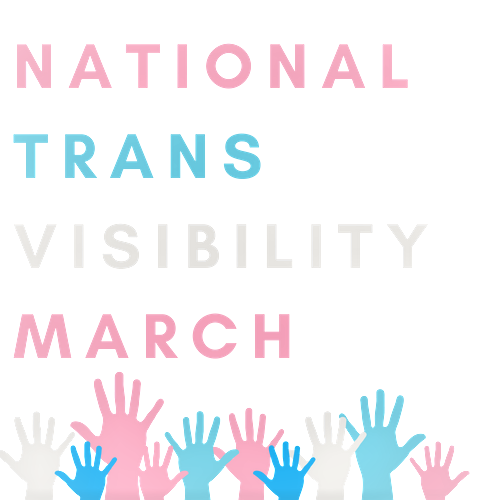 We must show that Transgender, Gender Non-Conforming and Non-Binary Lives Matter More than Ever!!
The National Trans Visibility March is HISTORIC-This is the First National Trans March!!
If you are interested in forming an MCCDC team please contact Rev. Cathy at revcathy@mccdc.com or 202-638-7373.

NATIONAL TRANS VISIBILITY EVENTS, WASHINGTON, DC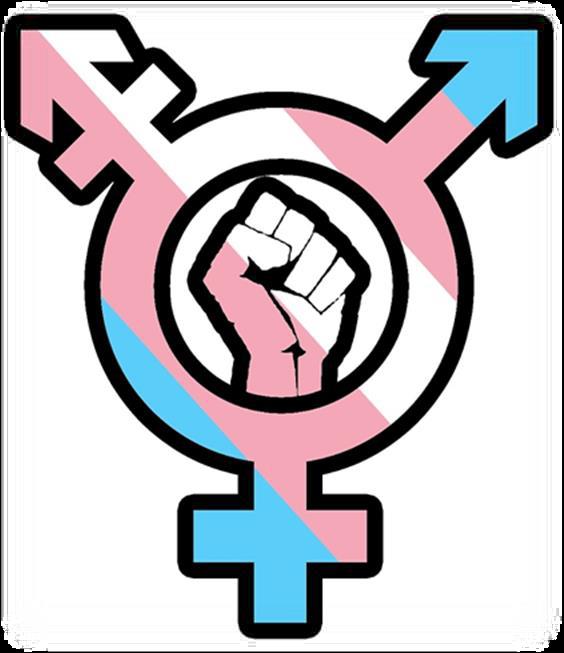 The National Trans Visibility March is of critical importance at this time. With the Equality Act of 2019 being threatened by the Senate and the continuation of the Trans military ban implementation, there is a need to mobilize America to recognize and fight for the rights of TGNC/NB people. Although the current administration has intentionally rolled back efforts to prevent inclusion of transgender communities in the upcoming 2020 Census, individuals from the TGNC/NB communities have mobilized and issued a call to action to dismantle the social structures that have oppressed and disenfranchised the TGNC/NB community for far too long.
March with us at the National Trans Visibility March to show the world that our lives matter, that our health matters, that our present and future matters, that our voices matter, that our minds matter, that our feelings matter. March with us to demand justice for our sisters and brothers whose lives were taken through senseless murders, violence and systemic oppression. March with us to demand financial equity and employment opportunities. March with us to fight for health equity. March with us to show the world that no decisions are made about us, without us.
Schedule of events:
August 23, 2019 7:30pm National Trans Visibility March Benefit Concert-Washington, DC Watch Parties across the country
September 27, 2019 1-5pm National Trans Visibility March Community Rally Workshops 7:30-10pm National Trans Visibility March Torch Awards, Crystal City Gateway Marriott
September 28, 2019 9am-11am National Trans Visibility March Rally, Freedom Plaza, Washington, DC 11am-1pm National Trans Visibility March Freedom Plaza to U.S. Capitol, Washington, DC
For more information visit their website at Click here for More Information on these event

Join Us on YouTube and subscribe to the MCCDC YouTube Channel!
Stay current on our video postings .
Click here to see more MCCDC Videos
Inspiration Videos, Metropolitan Community Church of Washington DC

"Ministry Spotlight"
MCCDC Bible Study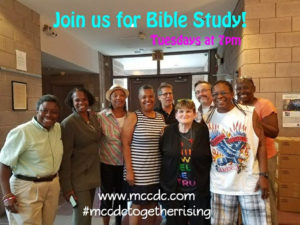 A time of community, fun, learning, and sharing!
Tuesdays, from 7:00 – 8:00 PM in the Welcome Hall
For more information please contact Dale Madyun-Baskerville at the churchoffice@mccdc.com or call (202) 638-737.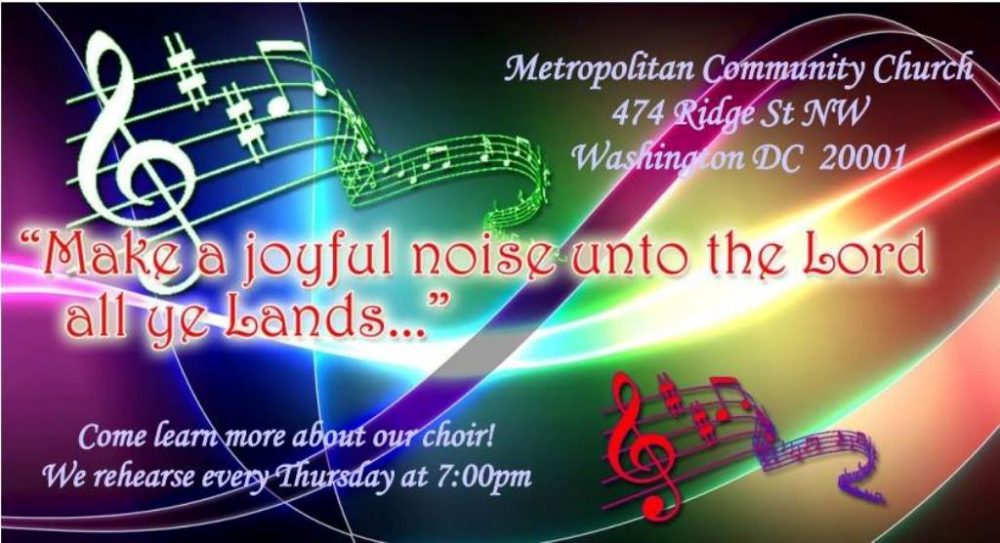 "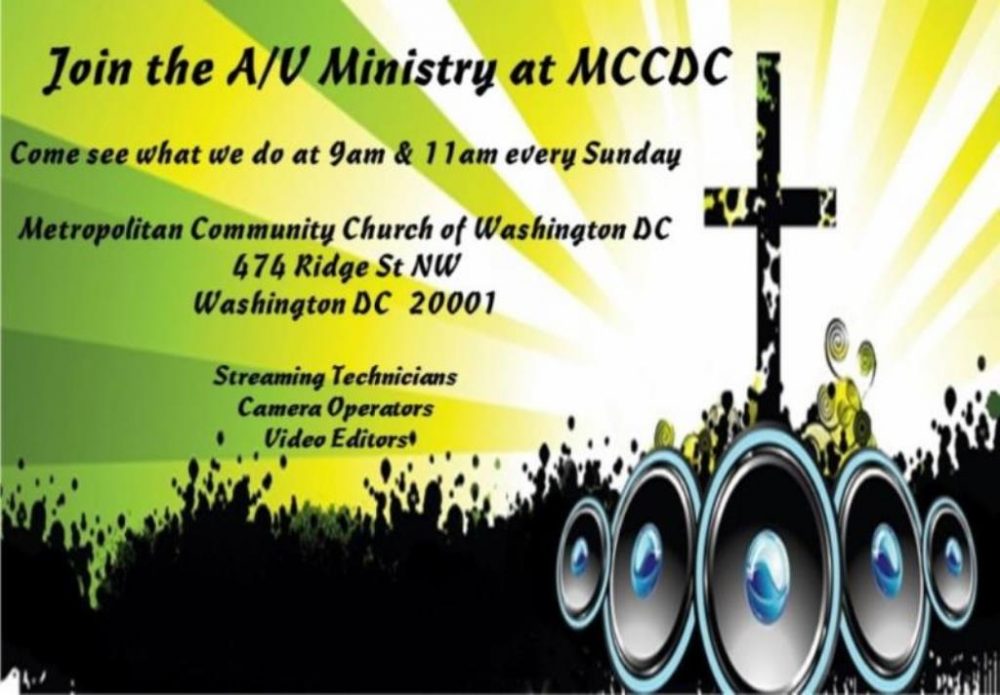 Prayer Corner
Please continue to hold in your prayers Keith Richardson who is in a Nursing Home.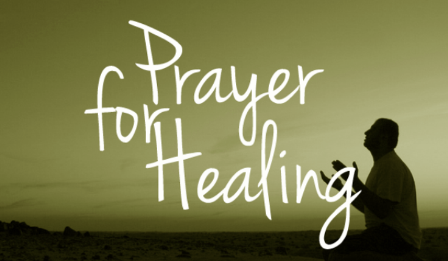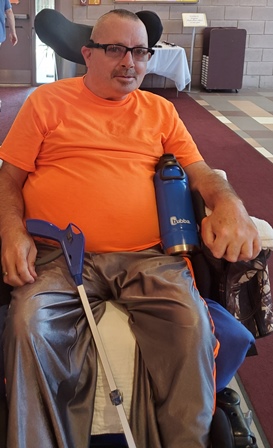 Join our Worship and Arts Ministry!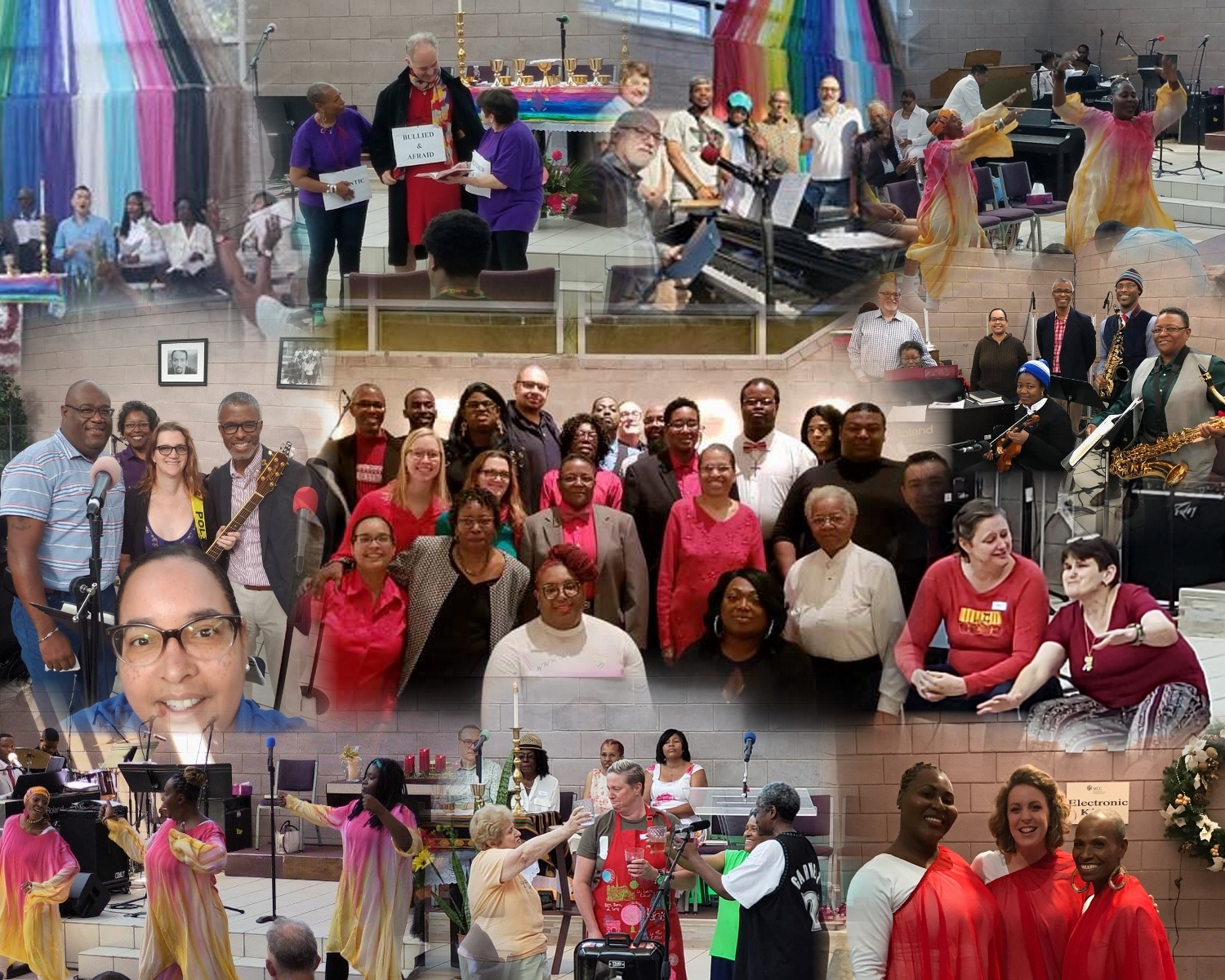 Ministry
Meeting Time
Contact
E-mail
9 AM Choir

Sunday

8:15 AM

Daniel Scearce
danscearce@aol.com
11 AM Choir

Thursdays

7:00 PM

Diedre Mouton Gray
msdeedeemusic@gmail.com
Dance
Every other Tuesday
5:00 – 6:45 PM
Cathy Batson
cathybatson1@verizon.net
Drama
Mondays
6:30 PM
Jules Christian
enjoyingtoday@hotmail.com
Eclectic Praise
Sundays
12:30 PM
Johanna Hardy
brassrat93@gmail.com