"What then is the way that leads to life? The narrow way, the way less traveled, is the alternative wisdom of Jesus. . .it is an invitation to a path that leads away from the life of conventional wisdom to a life that is more and more centered in God." ~Marcus Borg from "Meeting Jesus Again for the First Time" 85-86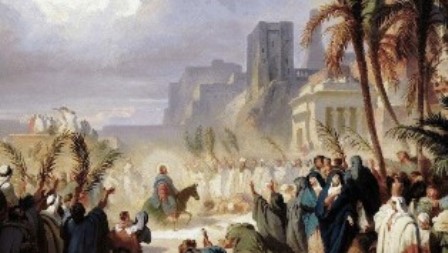 "Christ's triumphal entry into Jerusalem," by Félix Louis Leullier, 1858
When it comes to where we are headed in life, there are countless options. How do we decide which way to head in a world of multiple choices? In Matthew 21: 1-11 Jesus presents the choice he has made : he enters Jerusalem on a donkey as an act of defiant peace in opposition to the violent authority of Rome. Jesus knew this choice would lead to death. And Jesus knew that in choosing death he was also choosing divine reversal: those who lose their lives for the sake of love find their lives.
The choices offered to us by Jesus are not convenient. Working for justice is not easy and the motives for such work are often questioned. Feeding the hungry and providing shelter for the unhoused is met with "not in my backyard" opposition. Reaching out to build community is to risk rejection. Every yes is a no and every no is a yes, and often it is difficult to distinguish between the two. So with the tangle of many choices we apply the overused phrase: it's complicated.
Or maybe to choose the better way is not as complicated as we make it. Maybe the way is simple, yet we resist it because it is uncomfortable and at odds with conventional wisdom.
Jesus chose the simple yet hard way and the impact was electric: "When he entered Jerusalem, the whole city was in turmoil, asking, 'Who is this?'" (Matthew 21:10).
As we enter Holy Week this Sunday we revisit a moment in time that has touched every moment since. We will juxtapose the two pivotal questions raised in this reflection:
Where are you headed?
Who is This?
Join us at 9 and 11a.m. Eastern in the Sanctuary and online, or later on demand. We will lift high the palms and march to our Peace Pole at 5th and Ridge NW. In preparation for the hours and days ahead I invite you to join me in reflecting on this thought:
"All that has happened in all of time to this moment is one drop in the ocean of God's love. "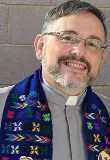 Grace and peace,
Rev. Elder Dwayne Johnson

Joann Rodriquez, 1956–2023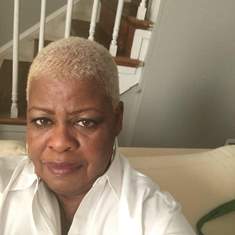 Longtime MCCDC member and former lay delegate Joann Rodriquez passed into eternal life at the age of 66. You're invited to join her family at the DoubleTree hotel, 15101 Sweitzer Lane in Laurel, Maryland for a Celebration of Life at 1:00 p.m. this Saturday, April 1st.

Parking Lot Gate Repaired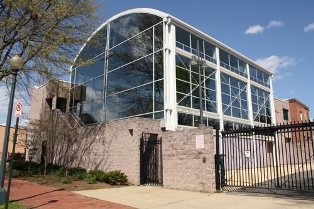 We've recently completed repairs to our parking lot gate. It will be open for worship on Sundays. If you need access at other times, please contact Melvin in the church office.

Handicap Access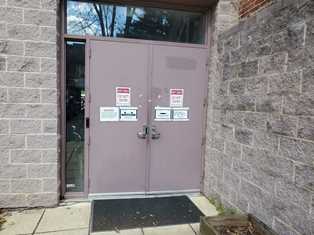 For those visitors and members who require handicap access to the church. The parking lot door will be open for your use during Sunday Services.

Holy Week Services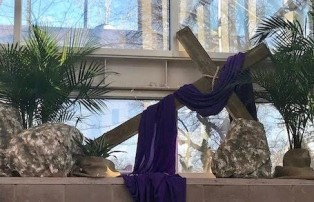 Invite your friends and family to join MCCDC during Holy Week.
* Palm/Passion Sunday: April 2nd at 9:00 & 11:00 a.m., youtube.mccdc.com
* Maundy Thursday: April 6th at 6:00 p.m., Click here to Join via Zoom
* Good Friday: April 7th at 6:00 p.m., Click Here to Join via Zoom
* Resurrection Sunday: April 9th at 9:00 & 11:00 a.m., youtube.mccdc.com
All of these Borderfree Worship services will be offered virtually as well as in-person at our Sanctuary at Fifth and Ridge St NW.

Pathways 2 Generosity, Prayer #55 by Clara Carter, MCCDC Prayer Supporter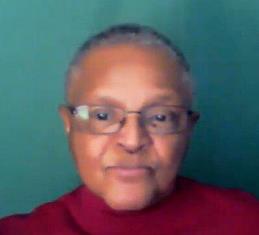 by Clara Carter, MCCDC Prayer Supporter
"Acknowledging the good that you already have in your life is the foundation for all abundance." ~Eckhart Tolle
Dear God, thank you for the breath of life and the unlimited heartbeats that keep us alive each day while we go about our daily lives. We are grateful for your precious gift of prosperity that is present and available to us as we continue growing in faith and spreading the gospel of your love and forgiveness throughout the earth.
We are grateful for Metropolitan Community Church of Washington DC, and all spiritual places of worship where everyone is welcome to worship and sing praises to You. Because of You, we are grateful to continue expanding this gift of prosperity by sharing generously of our financial gifts, talents, times and treasures to help people in need and to carry on the work set before us.
God, as we seek honest questions for a deeper faith, this one prompts us to ask, "God, what is it you want to do through [us] me?" We pray to remain strengthened within your purpose for us. Thank you, in your many names, Amen!
"You will be abundantly enriched in every way as you give generously on every occasion, for when we take your gifts to those in need, it causes many to give thanks to God." ~2 Corinthians 9:11, The Passion Translation (TPT)

Spring Cleanup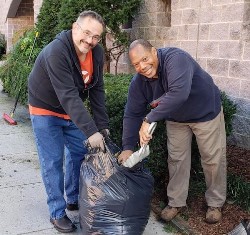 We invite you to join us on Saturday, April 1st at 9:30 a.m. to clean up our church grounds in anticipation of Spring. Please bring your own yard tools to help with the cleanup. Contact Church Administrator Melvin Moore Adams at 202-638-7373 or churchoffice@mccdc.com with questions.

Estate Planning
Join your MCCDC family in learning more about estate planning, wills and legacy giving. The seminar will be on Sunday April 23, 2023 at 1230 EDT by zoom. Attorney Michelle Lanchester will also offer appointments for a free individual consultation.
Join us in person at Fifth & Ridge St NW after worship.
* Click here to open Zoom and join automatically
* Launch Zoom and enter Meeting ID 814 2530 8574
* Dial (301) 715-8592 by phone, using the same Meeting ID

Worship Volunteer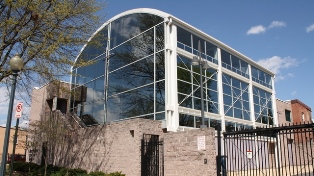 We still need volunteers to sustain in-person worship. Please visit volunteer.mccdc.com and fill out the form for the dates and positions in which you can serve your church. Have questions about roles and responsibilities? Contact Chocolatté Miller, chocolatte.miller@outlook.com

Support for Tim Helm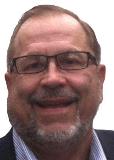 Beloved longtime MCCDC member Tim Helm is recovering from spinal and back wound complications at BridgePoint Hospital on Capitol Hill. Tim welcomes your calls in the afternoon and evening at (202) 368-9877.
Tim, our love and prayers are with you!
~Your MCCDC Family

Prayer Corner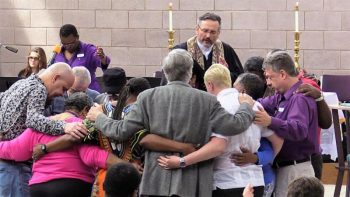 Please lift the following people up during your prayer time:
Johanna Hardy• Jerry Giem • Tim Helm • Min. Diedre Gray • Bill Campbell • Denise Wright, her mother Lucy Mae Coombs and her Aunt Lottie Mae King. • Rose Williams• Cecilia Hayden-Smith and Esther Smith's health• Delores Fowler • Vernessa D. Wilson • Family of Ms. Brittany Harrell • Veronica Franklin• Rev. Dr. Robin Hawley Gorsline • Glenn Conway • Michelle Lax •Anthony Goode • Valeria Myers' children Chantelle & Donald • George Kerr, III • Randy Punley • Lynn Sulyma • Marcus Garnett •Renee Valentine's brother • Arden Shutt • Evelyn Jones• Steve Sloane • Jeffrey Luckenbach • Cathy Batson's niece Lisa • Cynthia Melman •Kim Battle • Joshua Benkins' father Isaac •Elaine Durden-Hunter's recnet loss of her mother Earline • Angela Terrell • Mike Washington •Carol Washington mother's health •Angela Dodd for healing •Buck Carlson •Lolita Gleaton for healing from her cancer • Mezyi Choi request prayer for her success healing from surgery • Lost of Melvin Moore Adams' sister Krissandra Moore •Kia Murphy • Doris Carter Washington of Alexandra, Va. request prayer • Loss of Melvin Moore Adams' sister Krissandra Moore • Patricia Ryan due to the loss of her brother Mickey
•John Hylton

"Church Ministries & Events"


Virtual Choir
Come and join the Virtual Voices of MCC Choir! Lift your voice in our virtual rehearsals while singing from the comfort of your home. For more info, email Music Minister Deidre Mouton Gray at msdeedeemusic@gmail.com.
Spiritual Gifts, Get Involved!
Your're invited to consider sharing your spiritual gifts by making a Scripture Reading Video or sharing a Video Testimony on what MCCDC means to you.
It does not have to be long and the AV team is standing by to help you with the video. Please email me at revdwayne@mccdc.com for more information.
Moving Spirit Dance Ministry
Come dance for God! No experience needed. Email Cathy Batson at cathybatson1@verizon.net for more information. Check out past performances on our YouTube channel, including "I Can Only Imagine" (April 2019) and "Mighty River"(February 2018).
Singing to God
Join the Virtual Voices of the MCC Choir. Lift your voice in our virtual rehearsals while singing from the comfort of your home. Email Music Minister Diedre Gray at msdeedeemusic@gmail.com
JOIN PRAYER FROM NOON TO 12:30 PM Monday thru Saturday
Join Zoom Meeting
https://us02web.zoom.us/j/7078722334
Meeting ID: 707 872 2334
The dial in is 301-715-8592
Meeting ID: 7078722334
Intercessory Prayer Team
Meets the 2nd and 4th Thursdays each month at 7 pm
Contact LaMar Jenkins at 202-750-08887
Bible Study Tuesdays at 7:00 pm Eastern
Click here to Join Zoom Meeting: https://us02web.zoom.us/j/434566329
or Dial: (301) 715-8592 ,Meeting ID: 434 566 329
Contact Dale Madyun-Baskerville at mccdcbiblestudy@mccdc.com for more information.
Pastoral Care Meeting
Meet 1st and 3rd Wednesday, each month at 6::30pm
Contact pastoralcare@mccdc.com for more information or interest in joining this vibrant church ministry this Fall
Writing Ministry
Meets Monthy
For more information, contact Jacqueline Laughlin at yemayah@icloud.com.
Barnabas Culture Sessions
Barnabas Culture, Session 7:00 p.m. Eastern, Thursday. Click Here to Join The Zoom Thursday Nights. For more information contact MCCDC Ministry Intern Rev. Teresa Tygart at Email preachertygart@gmail.com.

Join Us on YouTube and subscribe to the MCCDC YouTube Channel!

Watch on YouTube