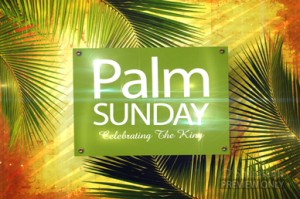 "Blessed are hearts that can bend; they shall never be broken."
~ Albert Camus
This Sunday we are going to Jerusalem. There, in Jerusalem, we will enter a love story. It is a love story from the heart of Jesus. As told in Matthew's gospel, the path to Jerusalem begins with the proclamation of John the Baptist: "I baptize you with water so that you will give up your sins. But someone more powerful is going to come, and I am not worthy even to carry his sandals. The Coming One will baptize you with the Holy Spirit and with fire" (Matthew 3:11).
From there, Jesus' heart opens at his baptism. His heart is tested in his showdown with the tempter in the wilderness. His heart reaches out in his call to the first disciples. His heart is fierce in casting out demons and meeting the opposition of religious authorities. His heart is wise in responding to tough questions and in teaching the curious. His heart is compassionate in offering healing to the hurting and nourishment to the hungry.
Now, as the story continues, the heart of Jesus is purposeful. Jesus minds his purpose with his triumphal entry into Jerusalem. With joy the crowds shout "Hosanna, praises to the Descendant of David! Blessed is the one who comes in the name of the Holy One! Hosanna in the highest!" (Matthew 21:11).
Later, beyond the shouts of the crowd, Jesus' heart will bend. Hurt by betrayal he says to Peter, James and John, "I am so sad that I feel as if I am dying" (Matthew 26: 38). The heart of Jesus bends—yet it does not break. Jesus weeps, yet his tears are not lost. Beyond Gethsemane and the grave, the heart of Jesus opens wider than the rock blocked tomb, soaring free with life eternal.
This Sunday, our hearts will meet the heart of Jesus as he goes to Jerusalem and we go with him. We too are in the story. We find our heart in the heart of Jesus. We will be drawn in to the expansive heart of Jesus that holds a place for each of us. Through this love story we will know that during times when our hearts bend, we have an understanding companion in Jesus who will carry us through and keep our hearts from breaking.
I look forward to seeing you at MCCDC for our Palm & Passion Sunday worship at 9:00 AM and 11:00 AM. The heart of Jesus bends yet does not break and ultimately is blessed, making blessings available to all through his faithfulness.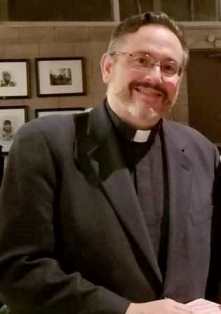 By Faith, Rev. Elder Dwayne

"UP COMING EVENTS"
Lenten Prayer for the Holy Season! Noon Each Day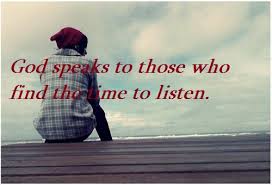 Meeting in the small conference room or call in conference Number: 1-857-232-0476, Pass-code#976702

I Can Only Imagine! Holy Week Schedule 2019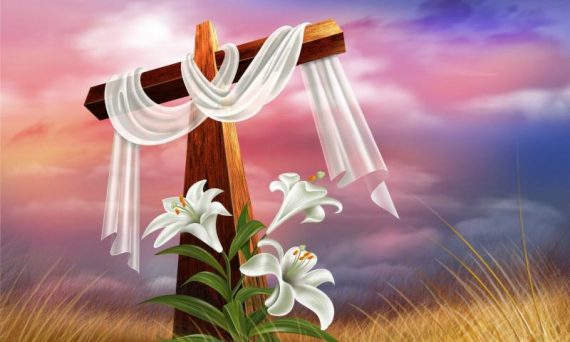 Sunday April 14 9 am & 11 am Palm Sunday Service
Wednesday April 17 7 pm 7 Last Words
Thursday April 18 7 PM Holy Thursday Service
Friday April 19 7 PM Good Friday Service
Sunday April 21st 9 & 11 AM Resurrection Sunday Service
Christ is Risen Indeed!

7 Last Words Service, Wednesday, April 17, 7 pm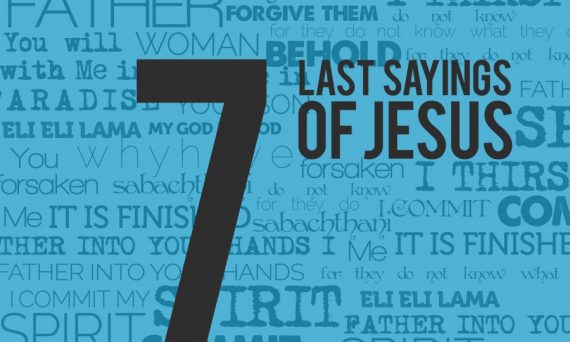 You're invited to join us in a community celebration of the last 7 words spoken by Jesus. There will be dances, speakers, and a Drama Troupe to celebrate this holy time. You can contact the church office at 202-638-7373 for more information.

EASTER HONOR AND REMEMBRANCE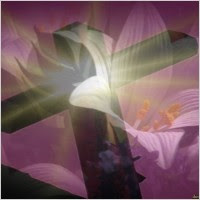 We invite you to remember someone you love with a Remembrance. The names of those remembered will be included in our Sunday bulletin.
Suggested Donation is $20.00
Please attach a check payable to MCCDC to the form and place it in the communication box (next to the front door) or mail it to the church (474 Ridge St, NW Washington DC 20001). Please be sure to print the names clearly and legibly. You can also give through the kiosk or at mcccdc.com/donate. The deadline for being included in the bulletin is Tuesday April 16th.

LANDSCAPING DAY of SERVICE – 9am-1pm, SAT. April 13th!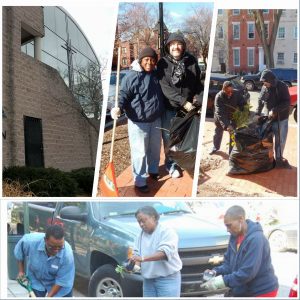 Join other MCCers to beautify our church's property and get it ready for spring and Easter. We'll rake and collect debris, trim bushes, pull weeds, plant flowers and make our church property prettier-and we'll have some fun too! Join us in building community with each other. If you can, please bring your landscaping tools (rakes, brooms, clippers, etc.) and gloves.
We'll have some light breakfast foods to fuel us. Please RSVP to Greg Snyder, gcsnyder01@aol.com, 202-427-6313, if you can join us.

Maker of Zoe Volunteer Meeting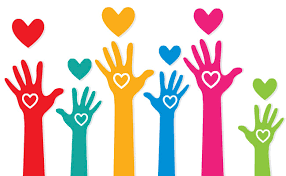 If you would like to volunteer as your admission to the play,
Please come to the volunteer meeting on
Sunday, April 14th, after the 11:00 service in the chapel.
You can contact Jules or Ceclia Hayden-Smith email: enjoyingtoday@hotmail.com or call 202.638.7373 for more information.

The MCCDC Drama Ministry Presents: The Maker of Zoe
Dinner & A Show: Maker of Zoe!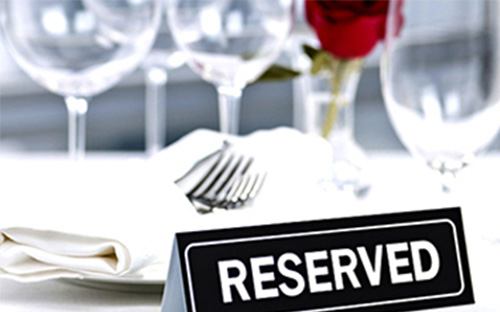 Get Your Ticket Today!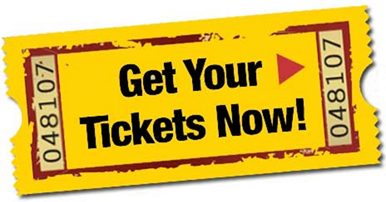 37.50 Includes:
Enjoy an original and inspirational theater experience
Homemade Italian Dinner Served to your table
Support the MCCDC Drama Ministry
For Church Members Only!
Reserve Your Table Today!
300 Includes…
Reserved and Priority Seating for 8
Sit together with your friends
Option to receive Dinner upon arrival
Friday, May 17th at 7:00
Saturday, May 18th at 1:00 & 7:00

"CHURCH NEWS"
UPDATE!!! Writing Workshop, March 23rd will now be held on May 4th at 10 am
The writing workshop originally scheduled for March 23rd will now be held on May 4th from 10 am to 2 pm. Rev. Robin received has chosen the theme for the workshop to be "Forgiveness."
In 12-Step programs, participants are urged to make "searching and fearless inventory" of themselves, and it is stressed that that includes not only all the stuff you have done wrong, but also all the good stuff about you, too.
For me, forgiveness is like that in a way: there are others I need to forgive and I also need to forgive myself. If you have questions, please contact Rev. Dr. Robin Gorsline at (240) 565-3441 or RevRobin@mccdc.com or RevDrRobin@comcast.net. Or call the church office at 202-638-7373.

2nd Annual Silver Pride, May 10, 2:00 pm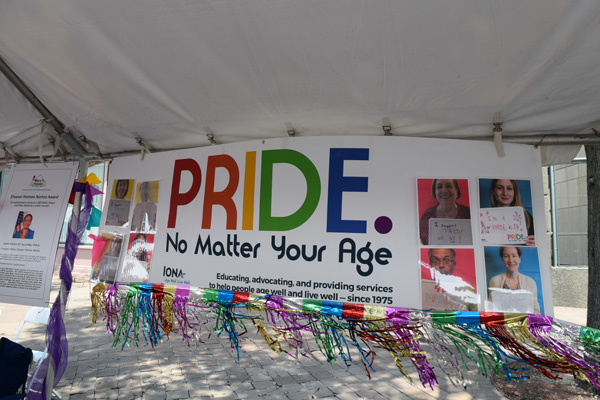 The second annual Silver Pride will be Friday, May 10, 2:00 – 7:00 p.m., at HRC Headquarters, 1640 Rhode Island Ave NW

MCC General Conference Registration is open. REGISTER NOW by clicking onthe link below.Celebrate the 50th Anniversary of Metropolitan Community Churches in Orlando!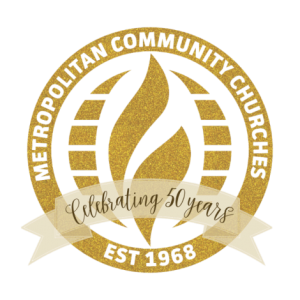 In 1968, 12 people gathered in Rev. Troy Perry's living room to celebrate a risen Christ who includes all at His table, most especially the LGBTQ community.
General Conference 2019 will bring together MCC'ers from around the globe to worship and celebrate God's all-inclusive love. Come, taste, and experience all that MCC is and is becoming.
We use this time together to conduct our denominational business and provide educational opportunities through workshops, day-long institutes, and plenaries. If it is a spiritual connection you are seeking, we also provide Bible studies and numerous opportunities to worship together as a global community. All are welcome to this gathering of queer Christians.
To kick-off our celebration, we will feature a Celebration Gala/Ball you won't want to miss. Plan to arrive on Sunday afternoon by 3pm!
You might notice that our end time on Friday is earlier than some of our previous conferences. Closing worship on Friday morning will feature our next Moderator. Immediately after worship, we will have buses outside ready to go to Disney to celebrate our future. So, the traditional afternoon break will be on Friday. Plan to stay through Saturday to take advantage of our excellent conference location!
If you have any questions as you register, reach out to us: Conferences@MCCchurch.net


Join Us on YouTube and subscribe to the MCCDC YouTube Channel!

Stay current on our video postings .
Click here to see more MCCDC Videos
Inspiration Videos, Metropolitan Community Church of Washington DC

"Ministry Spotlight"
The Soundboard Ministry Needs YOU!!!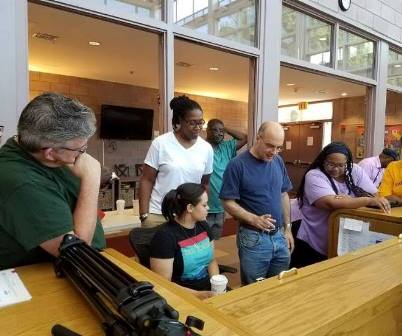 Soundboard volunteers are needed for 9am and 11am services. No experience needed. You will be trained on a state of the art soundboard, setting mics up for service and learning the technical side of handling the sound board. We would like to have you train at the 9am service and continue training at the 11am service but if your prefer to train only at one service you can.
Please contact me Michael Cunningham at mjcunningham2013@gmail.com or stop by to talk with any soundboard volunteer.

The Hospitality Ministry Needs Your Help!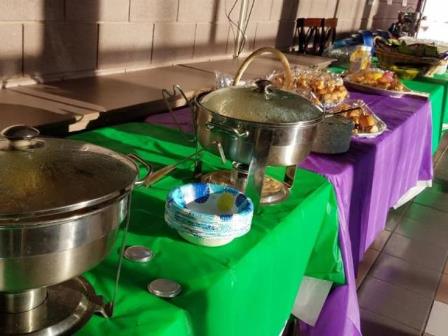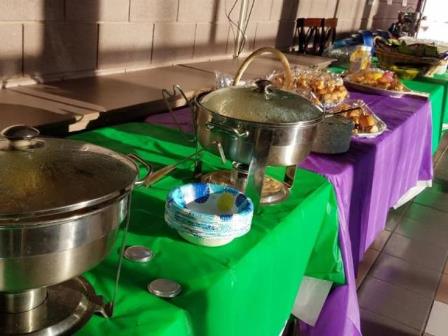 If you have hospitality items that you would be willing to bring in and support Sunday hospitality, please contact the church office at
churchoffice@mccdc.com or 202-638-7373.. Items for consideration are:
Items that are needed:
Keurig Cups
Fresh Fruit
Granola Bars
Box of Coffee Straws
Bagels

MCCDC Bible Study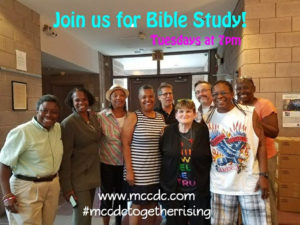 A time of community, fun, learning, and sharing!
Tuesdays, from 7:00 – 8:00 PM in the Welcome Hall
For more information please contact Dale Madyun-Baskerville at the churchoffice@mccdc.com or call (202) 638-737.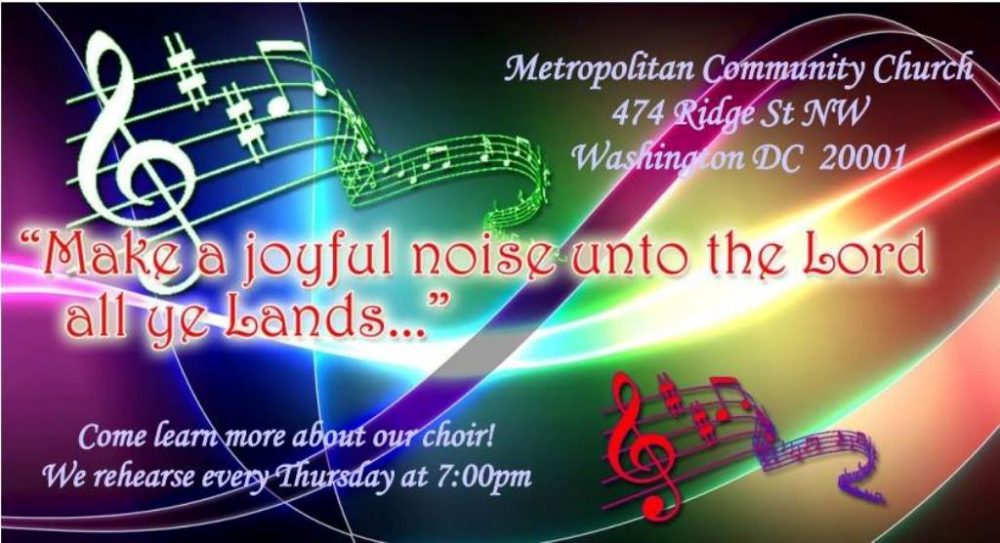 "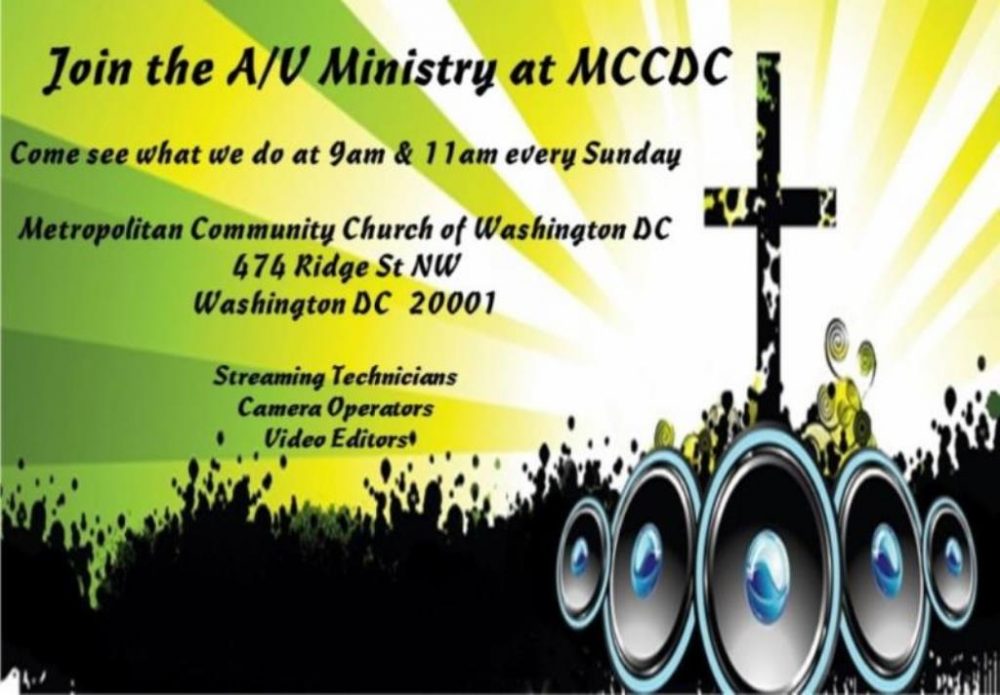 Prayer Corner
Please continue to hold in your prayers Keith Richardson and Fannie Woody who are in Nursing Homes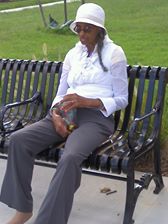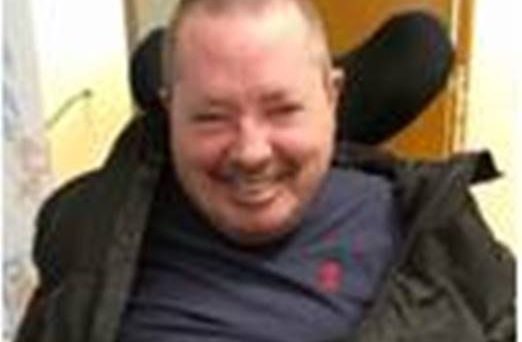 Join our Worship and Arts Ministry!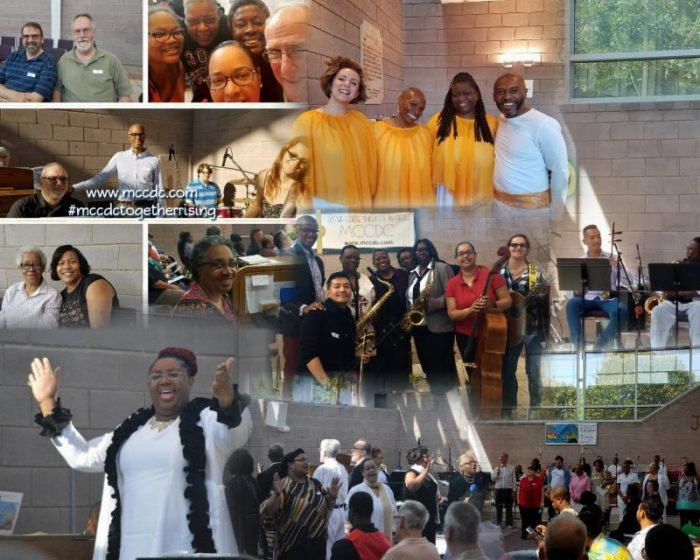 Ministry
Meeting Time
Contact
E-mail
9 AM Choir

Sunday

8:15 AM

Daniel Scearce

danscearce@aol.com
11 AM Choir

Thursdays

7:00 PM

Diedre Mouton Gray

msdeedeemusic@gmail.com
Dance
Every other Tuesday
5:00 – 6:45 PM
Cathy Batson
cathybatson1@verizon.net
Drama
Mondays
6:30 PM
Jules Christian
enjoyingtoday@hotmail.com
Eclectic Praise
Sundays
12:30 PM
Johanna Hardy
brassrat93@gmail.com