This Week's Reflection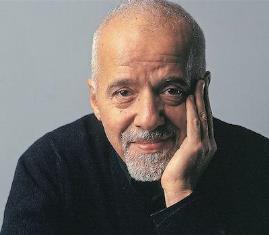 "When we least expect it, life sets us a challenge to test our courage and willingness to change; at such a moment, there is no point in pretending that nothing has happened or in saying that we are not yet ready. The challenge will not wait. Life does not look back."
~Paulo Coelho
How do we meet the changes and challenges of life? Sometimes we try to do it on our own. And we get stuck. Saul's story on the road to Damascus from Acts 9:1-20 has often been presented as a story of individual transformation. Through the years I've loved listening to people share their "road to Damascus" stories. However individual transformation is only part of Saul's story. It is also a story of community and companionship. Lasting transformation does not happen in isolation. Without community, Saul would have actually been stuck on the road to Damascus and would never have become Paul, the transformed and transformative leader.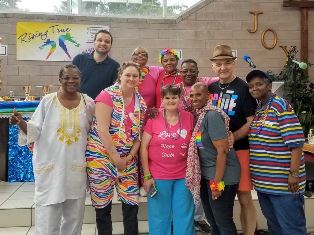 Before he could lead others, Saul had to be led by others. Those traveling with Saul actually had to pick him up from the ground and then lead him by the hand into Damascus. Upon arriving, Saul was still immobilized: "For three days Saul was blind and neither ate nor drank anything" (v. 9). Thus, the scene is set for an unexpected companion: Ananias.
The Lord speaks to Ananias in a vision and tells him to go to Saul and place his hands on him to restore his sight. Ananias has heard of Saul's dangerous reputation and is afraid to be anywhere near Saul. Yet he takes the risk. Ananias goes, places his hands on Saul, and says: "Saul, the Lord sent me so that you could see again and be filled with the Holy Spirit" (v. 17). In this moment of holy companionship, "flakes instantly fell from Saul's eyes and he could see again. He got up and was baptized. After eating, he regained his strength" (v. 18,19).
This beautiful story shows us the power of the Holy Spirit and the potential of community. It invites us to continue the prayer we've been praying: "God, what is it You want to do through me?" When it comes to building the courage to meet life's pressing challenges, we really do need each other. With your support, MCCDC is building a community that changes lives, that helps people to live "Full to the Brim…and Overflowing with Companionship." We'll talk more about this at Sunday worship, 9:00 and 11:00 a.m. Eastern on livestream, or later on demand.
Daily Practice: In preparation for Sunday, do something each day to help build a community of companionship at MCCDC. For example, text someone and just say hi. Or share the ministries of MCCDC on social media. Or pause in prayerful silence for five minutes and ask the Holy Spirit to bring people to your mind's eyes; hold these companions in the light of love; feel community even in solitude.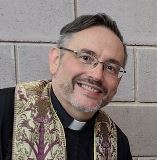 Grace & Peace,
Rev. Dwayne Johnson
Senior Pastor, MCCDC
Our church building is closed to prevent the spread of coronavirus. Our COVID-19 Advisory Team and Board of Directors will re-evaluate community risk after New Year's.

Seeking Worship Volunteers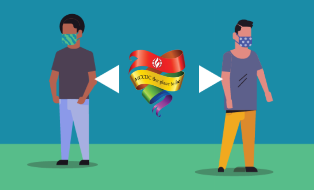 Help us open our sanctuary! Please visit volunteer.mccdc.com and fill out the form for the dates and positions you can serve your church. Have questions about roles and responsibilities? Contact Chocolatté Miller, chocolatte.miller@outlook.com. We're planning volunteer training for Sunday, April 10th but can make alternate arrangements for those who can't attend.

Older Adult Ministry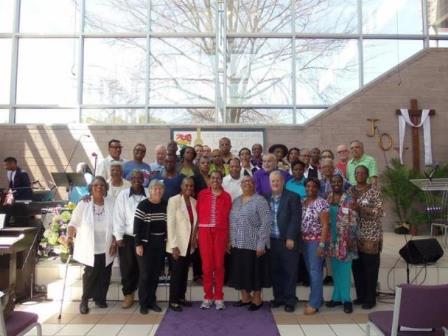 MCCDC's Older Adults Ministry will gather via Zoom on Sunday, May 1st at 1:00 p.m. Eastern. Join Rev. Dwayne & Rev. Cathy in a dynamic conversation about shaping the future of our church. We'll also be joined by AARP's Chris Coady, who will teach us ways to better-protect ourselves from identity theft.

Generosity Campaign
"God, what is it You want to do through me, financially?"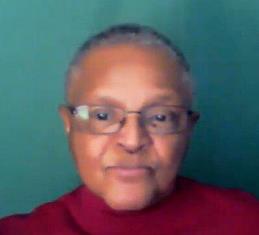 Prayer from Clara Carter:
Dear God, thank you for the opportunities to give generously of our financial gifts, as well sharing our talents and time with Metropolitan Community Church of Washington DC. We are "full to the brim" with Your Spirit and overflowing with anticipation as we share our prosperity in a Christian community "without borders." We pray to continue being a blessing to others and to do so with a cheerful heart. Lord, help us to trust you in all things. In your many names, we thank you. Amen!
We invite you to prayerfully complete the digital Giving Intention Form after reviewing this brochure.
This is an opportunity for each one of us to participate in supporting the Ministry Action Plan that was unanimously voted on by members of our Congregation. Together, we can support and expand our ministries! Please contact Pastor Dwayne at RevDwayne@mccdc.com or Rev. Cathy at RevCathy@mccdc.com with questions.
Share Your Intentions

Celebrate Mothers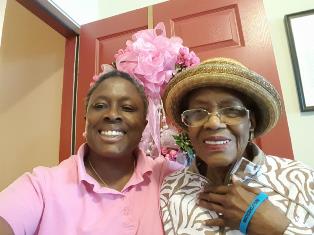 Let's celebrate all mothers and mother figures in our lives. Please offer: her/their name, whether it's an honor or remembrance, and your name. Tributes will be presented in our Sunday Worship Folder on May 1st and May 8th. We also welcome photos or videos for us to compile into a special video presentation. Please email Melvin Moore Adams at ChurchOffice@mccdc.com

Support for Tim Helm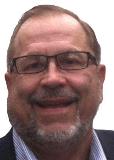 Beloved longtime MCCDC member Tim Helm is recovering from spinal and back wound complications at BridgePoint Hospital on Capitol Hill. Tim welcomes your calls in the afternoon and evening at (202) 368-9877.
Tim, our love and prayers are with you!
~Your MCCDC Family

Support LGBTQ+ Ukrainian Refugees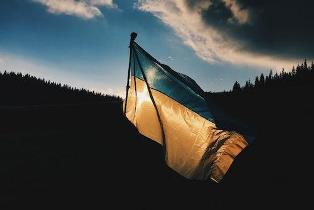 The Metropolitan Community Churches have organized an effort to directly benefit the LGBTQ+ people of Ukraine, and their extended families. Donate through the link below and our denomination will cover all costs associated with the administration of this fundraising campaign so that 100% of your gift will go directly to refugees. Ukrainian Refugees

General Conference Dates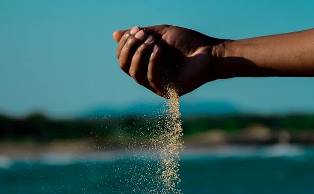 Save the dates for the Metropolitan Community Church's online virtual global General Conference Gathering. All are welcome Friday July 1 through Sunday July 3. Meet other members of our denomination's worldwide community, share devotional times, and take part in webinars with amazing guest speakers. To learn more and register, visit generalconference.mccchurch.org.
Related: Click here to review our denomination's 2021 annual report. It highlights of the many ways that MCC and its ministries are making a difference in a hurting world.

Prayer Corner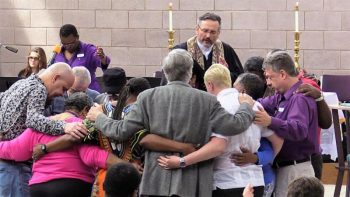 Please lift the following people up during your prayer time:
• Glenn Conway's cousin Trey • Rev, Dennis Johnson • Delores Fowler •Dale Madyun-Baskerville's brother, Mike Washington • Tim Helm • Maria Hill • Evelyn Jones • Bob Jones & son Chuck & wife Karen • Jerry Giem & son, Jason & nephew, Travis • Dr. Veronica Franklin for healing • Valeria Myers' children Chantelle & Donald • Michelle Lax • George Kerr, III • Kim Battle • Randy Punley • Rose Williams' healing •Lynn Sulyma •Marcus Garnett •Renee Valentine & brother •Arden Shutt •Steve Sloane •Glenn Conrad •Anthony Goode •Jeffrey Luckenbach •Cathy Batson's niece Lisa •Bill Campbell •Mark Kelly •Joshua Benkins' health of Isaac David Benkins, father •Elaine Durden-Hunter healing for her dog, Angel •Angela Terrell •Elaine Durden-Hunter's mother, Earline T.Green •Donna and Karen Payne-Hardy at the death of Donna 's mother • Jason family at the death of his mother Sheryl Jedlinski• Cecilia Hayden-Smith for healing from upcomming medical procedure • Cecilia Hayden-Smith for Granny comfort and a painless transitioning • Esther Smith for continue health •Angela Dodd needs prayer for healing.•Cameron & Sabrina Beauford need prayer for the health of their unborn baby.

"Church Ministries & Events"



Virtual Choir
Come and join the Virtual Voices of MCC Choir! Lift your voice in our virtual rehearsals while singing from the comfort of your home. For more info, email Music Minister Deidre Mouton Gray at msdeedeemusic@gmail.com.
Spiritual Gifts, Get Involved!
Your're invited to consider sharing your spiritual gifts by making a Scripture Reading Video or sharing a Video Testimony on what MCCDC means to you.
It does not have to be long and the AV team is standing by to help you with the video. Please email me at revdwayne@mccdc.com for more information.
Moving Spirit Dance Ministry
Come dance for God! No experience needed. Email Cathy Batson at cathybatson1@verizon.net for more information. Check out past performances on our YouTube channel, including "I Can Only Imagine" (April 2019) and "Mighty River"(February 2018).
Singing to God
Join the Virtual Voices of the MCC Choir. Lift your voice in our virtual rehearsals while singing from the comfort of your home. Email Music Minister Diedre Gray at msdeedeemusic@gmail.com
JOIN PRAYER FROM NOON TO 12:30 PM Monday thru Saturday
Join Zoom Meeting
https://us02web.zoom.us/j/7078722334
Meeting ID: 707 872 2334
The dial in is 301-715-8592
Meeting ID: 7078722334
Intercessory Prayer Team
Meets the 2nd and 4th Thursdays each month at 7 pm
Contact LaMar Jenkins at 202-750-08887
Bible Study Tuesdays at 7:00 pm Eastern
Click here to Join Zoom Meeting: https://us02web.zoom.us/j/434566329
or Dial: (301) 715-8592 ,Meeting ID: 434 566 329
Contact Dale Madyun-Baskerville at mccdcbiblestudy@mccdc.com for more information.
Pastoral Care Meeting
Meet 1st and 3rd Wednesday, each month at 6::30pm
Contact pastoralcare@mccdc.com for more information or interest in joining this vibrant church ministry this Fall

Join Us on YouTube and subscribe to the MCCDC YouTube Channel!