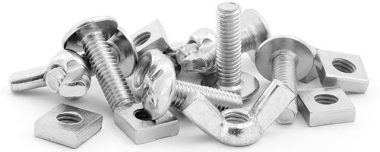 Your house shall not be an anchor but a mast. It shall not be a glistening film that covers a wound, but an eyelid that guards the eye. You shall not fold your wings that you may pass through doors, nor bend your heads that they strike not against a ceiling, nor fear to breathe lest walls should crack and fall down. For that which is boundless in you abides in the mansion of the sky, whose door is the morning mist, and whose windows are the songs and the silences of night. ~Kahlil Gibran
This Sunday we take a look behind the walls of our generous home. Piping, insulation, nuts and bolts work to literally hold up our homes and make them livable. Insulation keeps the heat in and the cold out. Pipes keep the liquids flowing as they should.
Building our physical and spiritual church home requires daily attention and paying notice to even the smallest of details. Maintaining our home requires planning, fixing the items that break and preparing for potential emergencies. Unseen mechanisms behind the walls can run smoothly for years, then all of a sudden break and leak even if they have a "lifetime" guarantee. Moisture could be trapped behind walls for days, months, or years and cause mold or illness. This is how insidious damage can start, persist, and spread. Planned maintenance and early detection go a long way towards protecting our home. I encourage everyone to take a walk around our spiritual home at the corner of 5th and Ridge. Walk through every floor and pray for those have gone before, those who are here now, and those yet to come and call MCCDC home. Walk around the building and the parking lots and pray that this home will continue to be a strong tower and a beacon of light for everyone.
Building the sacred homes of our hearts requires spiritual insulation to protect against the internal and external forces that would seek to attack the very core of our beings; our values, our purpose, our driving force. Regular spiritual practices like prayer, meditation, connection and engagement are the behind the scenes materials that we can use to build up our interior spiritual homes. "Plunging" our spiritual pipes every now and again by honestly examining our motives and intentions will help us to walk in integrity.
Our Sunday gospel lesson is the story of Zacchaeus found in Luke 19: 1-10. Even in the powerful presence of Jesus, before any lengthy theological conversation, Zacchaeus is moved to strong self examination and action to make amends for those he may have harmed. Then Jesus once again disturbs social norms by putting into practice a counter cultural act. He invites himself to the home of someone who had been cast out and is deemed a "sinner" by the crowed. Come on Sunday at 9 AM or 11 AM to hear more about Jesus' self invitation to the homes of our hearts.

"UP COMING EVENTS"
Reminder! Day light Saving Time Fall Back! November 03, 2019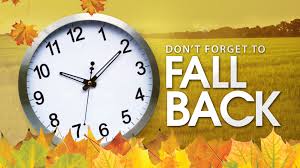 Don't forget to turn your clocks back 1 hour!

Congregational Forum, Sunday Nov 3rd at 12:30 pm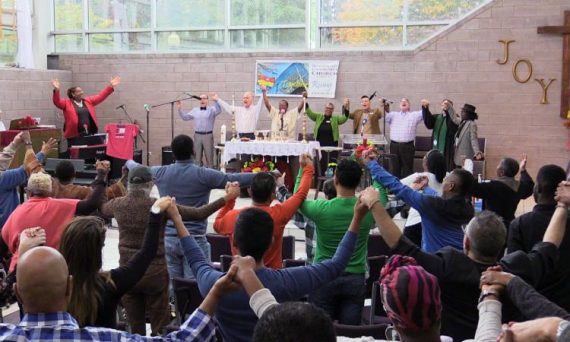 Our congregational forum will be held on Sunday Nov 3rd at 1230. The congregational meeting will be held on Sunday Nov 17th at 1230. All members are encouraged to attend

OPPORTUNITY FOR SERVICE AND LEADERSHIP MCCDC BOARD OF DIRECTORS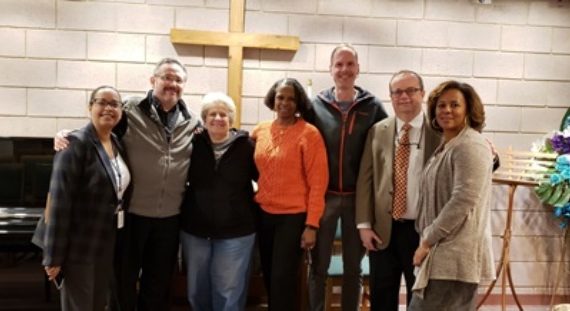 Two positions are open for a three year term from 2019-2022 and will be elected at the Annual Congregational Meeting on November 17.
If you are an active member of MCCDC for 6 months or more please consider how your gifts could make a positive difference at MCCDC.
Are you experienced in financial planning, financial development, administration, human resources or policy development?
Do you have a heart for growth, reaching our community, and ensuring a dynamic future for MCCDC?
From our Aspirations:
"The Holy Spirit will inspire many different voices to help MCCDC build upon our strengths. We ask for your prayerful discernment of how you personally will be part of shaping our way forward as a church."
Please Contact Rev. Elder Dwayne Johnson (Moderator) to apply or for more information email RevDwayne@MCCDC.com.

"CHURCH NEWS"
Landscaping Day of Service Saturday, November 02, 9:30 am – 12:30 pm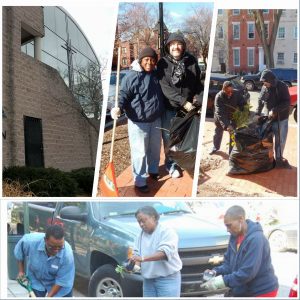 Join other MCCers to beautify our church's property and get it ready for winter. We'll rake and collect debris, trim bushes, pull weeds, plant flowers and make our church property prettier. And we'll have some fun, too! Join us in building community with each other. If you can, please bring your landscaping tools (rakes, brooms, clippers, etc.) and gloves.
We'll have some light breakfast foods to fuel us. Please RSVP to Greg Snyder, gcsnyder01@aol.com, 202-427-6313, if you can join us.

Writing Workshop, November 9, 1:30- 4:00 pm
MCCDC will host a Spiritual Writing Workshop on Saturday, November 9, 1:30- 4:00 pm. All are welcome (but please register in advance if possible).
Facilitated by Rev. Dr. Robin Hawley Gorsline, Writer-Theologian in Residence at MCCDC, the session will focus on liturgical (worship) writing-prayers, invocations, calls to worship, contemporary psalmody and more. Think about what you might like to do, trusting God to guide you in doing it! We will engage in some exercises during our time with plenty of time for your creative writing and discussion with each other. Also, feel free to bring a piece already in process.
A light lunch/snacks will be available, but feel free to share as you can, including beverages.
In other writing news, Rev. Robin is once again coordinating Advent devotionals. Watch this space for more information about this year's theme. It is not too soon to begin thinking about this (Advent begins December 1 this year)!
To register, please contact Rev. Robin at writer@robinhawleygorsline.com or by text/phone at 240-565-3441 or contact the church office at 202-638-7373.

CALLING ALL CREATIVE PEOPLE…YES THIS IS YOU!!for MCCDC's 2019 Advent Daily Devotionals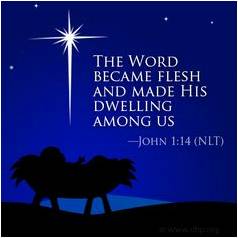 During November and early December, we are seeking participants to create the content for MCCDC's 2019 Advent Daily Devotionals.
The first day of Advent is December 1st and it concludes December 23, so we seek 23 devotionals, one for each day.
Please contact Rev Dr. Robin Gorsline, MCCDC's Writer-Theologian in Residence, at writer@robinhawleygorsline.com if you would like to participate

MCCDC Thrift Item Sale, Nov 10, 2019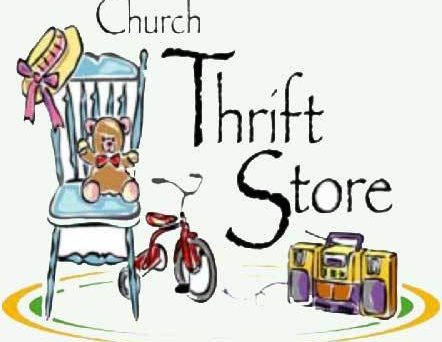 All items $5.00 and below.
A variety of items to choose from.Check out the table in the Welcome Hall.
Please contact Cecilia Hayden- Smith ( Mamma Cee) with questions at 202-638-7373 or churchoffice@mccdc.com

Older Adult Ministry Potluck/Meeting, 10 November 12:30 pm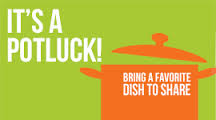 Older Adult Ministry will be holding their monthly Potluck. All age 50 and above are welcome to join. For more information contact Dale Madyun-Baskerville at the church office 202-638-7373

Transgender Day of Remembrance, 20 November , 6:00 pm – 8:30 pm
Metropolitan Community Church of Washington, DC, 474 Ridge Street NW, Washington, DC 20001

Please join us for the Washington DC observance of the Transgender Day of Remembrance. Nationally, this is the 19th annual observance of the Transgender Day of Remembrance, which commemorates those who have been killed due to anti-transgender hatred. The 1998 murder of Rita Hester, a Boston transgender woman, sparked the Remembering Our Dead web project and a San Francisco candlelight vigil in 1999. Rita Hester's murder, like most anti-transgender murder cases, has yet to be solved.

Thanksgiving Eve Service,Wed , 27 Nov, 7 pm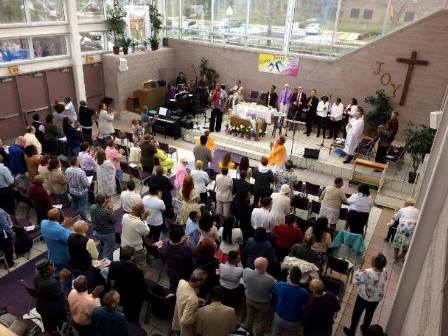 Come join for a time of community and thankfulness.

Deck the Halls!!!Advent/Christmas Sanctuary Decorating PARTY!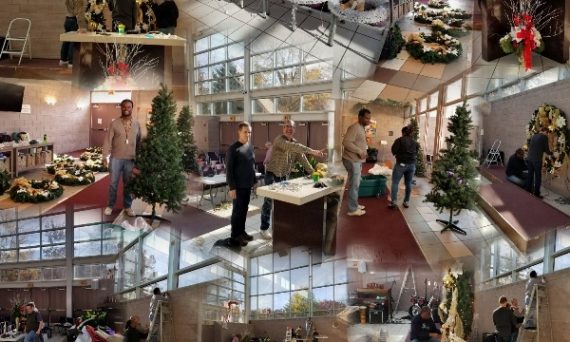 Come one, Come all.
Saturday November 30th from 10 AM to 2 PM
Contact Rev. Cathy at 202-638-7373 or revcathy@mccdc.com for more information

Save The Date!!!! MCCDC Christmas Extravaganza"Repeat the Sounding Joy" Saturday December 6th, 6 pm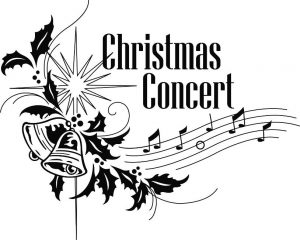 MCCDC Bible Study goes to Sight and Sounds Theater for the Play: QUEEN ESTHER
Click On picture above to see QUEEN ESTHER 2020 Video Clip
When August 15, 2020
Time: Carpool leaves 9 am from MCCDC to Sight and Sounds
Cost: $79.00
SHOW STARTS AT 3 PM
NOTE!!!
INDIVIDUALS ARE RESPONSIBLE FOR DRIVING OR COORDINATING A RIDE TO AND FROM THEATER LOCATION!!!!
All Money Due No Later Than 28 June 2020!!!
Contact Dale Madyun-Baskerville baskerd6109@gmail.com or call 202-638-7373 for question or information.

Event Rental Space at MCCDC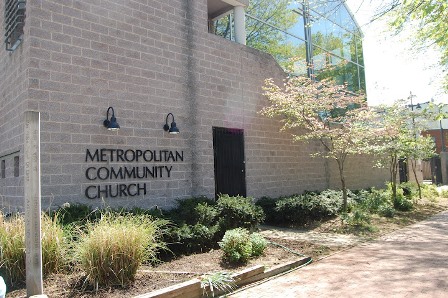 Are you or someone you know planning an upcoming event? Are you looking for a reasonably priced rental space with easy access to public transportation? Look no further.
Call MCCDC today at 202-638-7273 for rates and availability.
Click Here for more Information

Join Us on YouTube and subscribe to the MCCDC YouTube Channel!
Stay current on our video postings .
Click here to see more MCCDC Videos
Inspiration Videos, Metropolitan Community Church of Washington DC

"Ministry Spotlight"
MCCDC Bible Study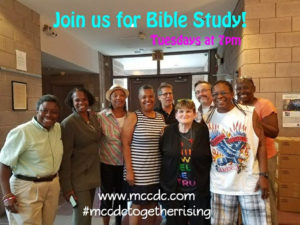 A time of community, fun, learning, and sharing!
Tuesdays, from 7:00 – 8:00 PM in the Welcome Hall
For more information please contact Dale Madyun-Baskerville at the churchoffice@mccdc.com or call (202) 638-737.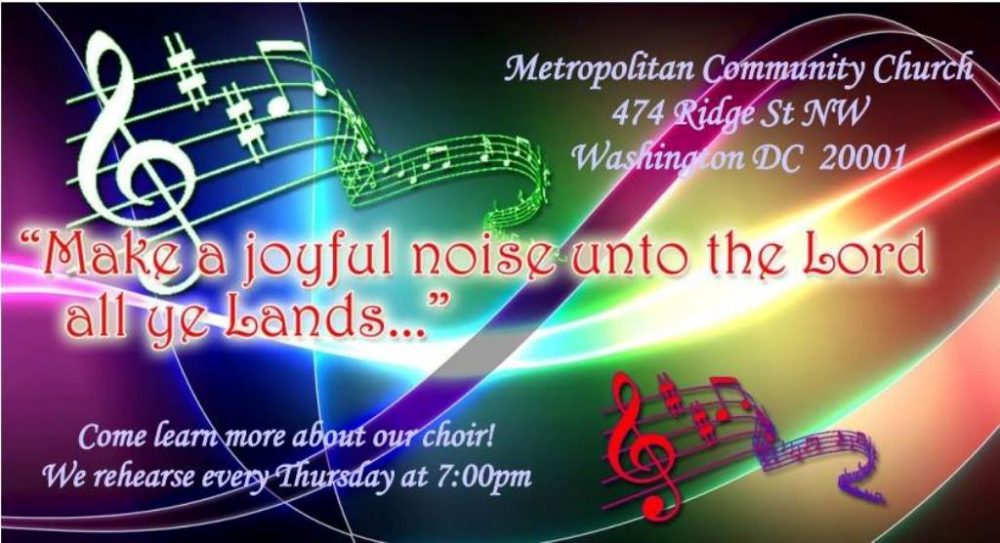 "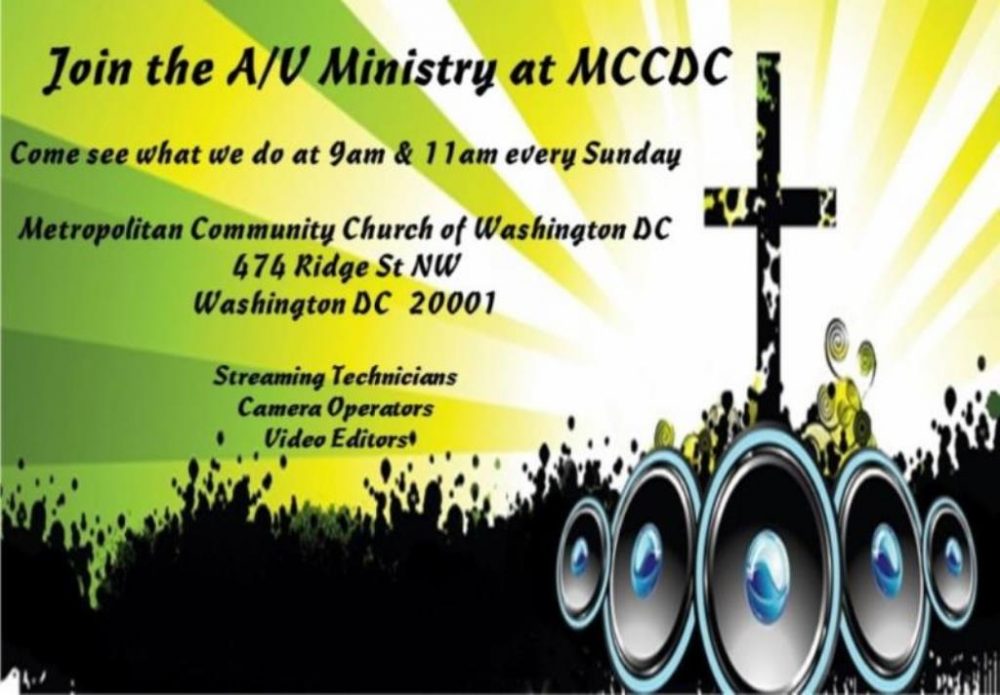 Prayer Corner
Please continue to hold in your prayers Keith Richardson who is in a Nursing Home.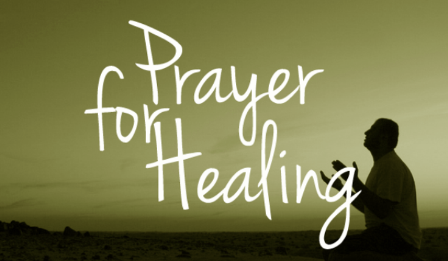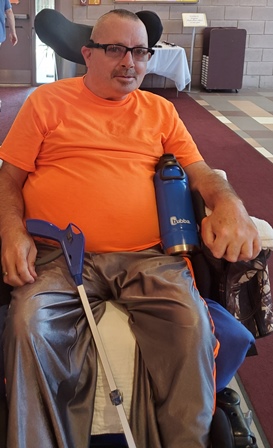 Join our Worship and Arts Ministry!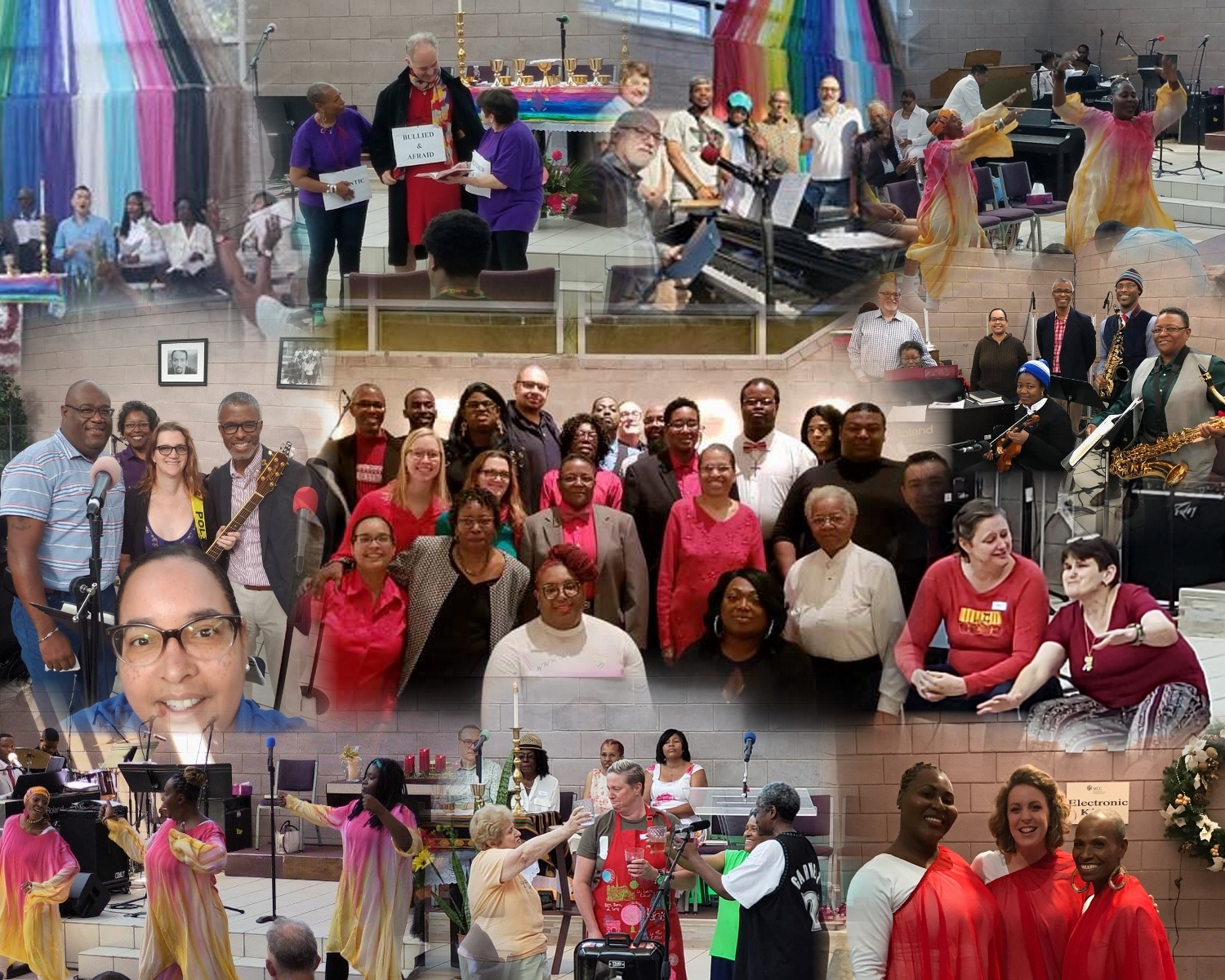 Ministry
Meeting Time
Contact
E-mail
9 AM Choir

Sunday

8:15 AM

Daniel Scearce
danscearce@aol.com
11 AM Choir

Thursdays

7:00 PM

Diedre Mouton Gray
msdeedeemusic@gmail.com
Dance
Every other Tuesday
5:00 – 6:45 PM
Cathy Batson
cathybatson1@verizon.net
Drama
Mondays
6:30 PM
Jules Christian
enjoyingtoday@hotmail.com
Eclectic Praise
Sundays
12:30 PM
Johanna Hardy
brassrat93@gmail.com