This Week's Reflection

"Give up all religious beliefs that make you cry or diminish your self-esteem. If a belief does not edify and uplift you, it is not a good belief. Jesus came to give us abundant life, a life to enjoy to the fullest." ~Candace Chellew-Hodge, Bulletproof Faith
That which was meant to free has in too many cases oppressed. Yes, Jesus came to show the way to abundant life, beyond fear and judgment. Religion has often drifted into control, power and fear. I recall making repeated trips to the altar following a hell fire message. At the altar the saints of the church gathered round to pray me through to salvation. Then, within a few hours, feelings of fear and guilt would re-emerge. Soon I was back at the altar.
More recently, various members of MCCDC were in settings where they were told that LGBTQIA+ people were outside God's design, living lives of degradation and sin. Old feelings of shame were triggered. Thankfully they reached out for support that reaffirmed their belovedness. They were reminded that we all reflect the glory of God and are cherished by God. I love how Maya Angelou says it: "Everybody born comes from the Creator trailing wisps of glory."
Our scripture for Sunday from John 17:1-11 offers encouragement for those in recovery. Jesus prays: "Holy Creator, protect them in your name." This prayer for all people includes those living with addiction, and that's all of us according to Gerald G. May, M.D., author of Addiction and Grace: Love and Spirituality in the Healing of Addictions. May writes: "The same processes that are responsible for addictions to alcohol and narcotics are also responsible for addiction to ideas, work, relationships, power, moods, fantasizes, and an endless variety of other things."
As we culminate Mental Health Awareness Month and the Great 50 Days of Eastertide, we will also observe Pentecost Sunday and how the Holy Spirit breaks through to empower wholeness in body, mind and spirit. Pentecost is a call to action, which includes confronting those who cause moral injury. This requires the courage to speak out as described in Acts 2:4: "All of them were filled with the Holy Spirit and began to speak in other languages, as the Spirit gave them ability." We are empowered to speak the language of healing.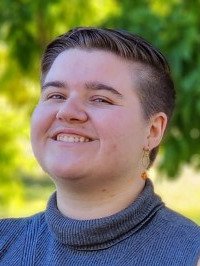 From Volunteers of America we will hear a testimony of how moral injury impacted Haiven Braxton's mental health to the point of self-harm and how they reclaimed their identity as made in God's image and loved by the Creator.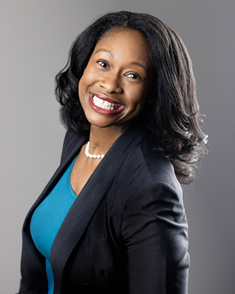 We also welcome clinician Brandi Goss-Burchett as we discuss how moral injury has impacted the mental, spiritual and physical health of various people groups, including the LGBTQIA+ Community, People of Color, and Women.
Join us in the Sanctuary at 9 and 11a.m. Eastern, online or on demand.
In preparation for Sunday, I invite you to join me in this prayer:
Holy Creator, we praise you that we are each here by your divine intent. Through you we are wonderfully and awesomely made. Increase our courage to live our best lives, our true lives. Give us the resolve to push back against people or systems that would tell us otherwise. May our hearts be filled with the holy wholeness of the power of Pentecost. Amen.
Grace and peace,
Rev. Elder Dwayne Johnson
Senior Pastor, MCCDC

Mental Health Awareness Month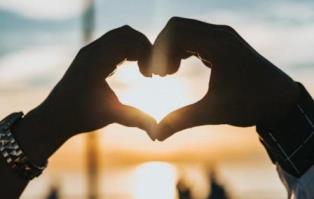 May is Mental Health Awareness Month. MCCDC joins the national movement to raise awareness, fight stigma, provide support, educate the public and advocate for policies that support the millions of people affected by mental health issues.
• Sunday, May 28: "Moral Injury & Mental Health" — addressed during worship by our pastors
For more information on these programs, or if you're looking for related resources, contact Rev. Cathy at revcathy@mccdc.com.

Remembering Adam DeBaugh 1947-2023
Adam DeBaugh passed away on Tuesday, May 23. He and the Rev. Roy Birchard started the UFMCC Washington Field Office in the summer of 1975. Adam was Director of the Department of Christian Social Action. In 1979, Adam and the Rev. Elder Nancy Wilson were named the first co-directors of the new Department of Ecumenical Relations. In 1981, Adam wrote the UFMCC's application for membership in the National Council of the Churches. He was later elected District Coordinator for the Mid-Atlantic. He will be missed across the MCC denomination.

Gospel Explosion!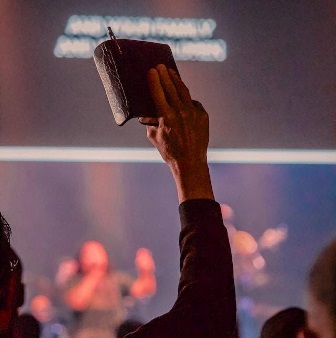 Come enjoy a "Gospel Explosion!" at 3:30 p.m. Eastern on Sunday, May 28th. The DMV Black Pride event will be held at the Community Church of Washington DC, 5201 Ames St NE. The event will feature DMV gospel artists, churches, singers, and the DMVBP Mass Choir. Contact Diedre Gray at (301) 383-3850 to get more information.

Pride Month Remembrance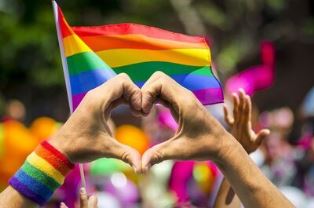 We invite you to remember or honor someone you love with a Pride Tribute. The names of those remembered will be included in our Sunday worship folder and at the end of our Sunday worship live stream. Suggested donations start at $25.00 per name. All gifts matter. Submit payment online at tributes.mccdc.com or mail a check payable to MCCDC to 474 Ridge St NW, Washington DC 20001.

Remembering Bob Jones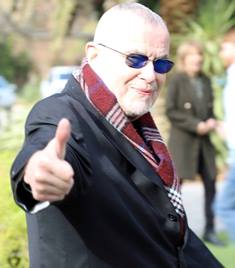 Join Jerry Giem and your MCCDC family after worship at 12:30 p.m. Eastern on Sunday, June 4th for the inurnment ceremony for longtime member Bob Jones. We will gather in the MCCDC Memorial Chapel and columbarium on the second level of our Sanctuary. Contact Pastor Dwayne at revdwayne@mccdc.com for additional information.

Nat's Night Out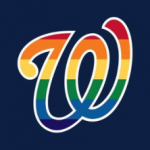 Join your MCCDC family for Night Out at the Nationals on Tuesday, June 6th at 7:05 p.m. The Nats will play the Arizona Diamondbacks.
Tickets are $35 and include a free Nats jersey! To reserve your seat, visit donate.mccdc.com and select "Nats Tickets" from the drop-down Fund menu. Please pay no later than May 30th.
Contact Dale Madyun-Baskerville, baskerd6109@gmail.com, with any questions or to get more information.

Join MCCDC Pride Parade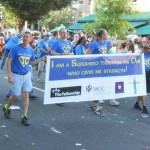 Help MCCDC decorate our float for the Capital Pride Parade on Saturday, June 10th. We encourage volunteers who help decorate the float to join us walking in the parade as well. Contact Knut Pankin at knutpanknin@gmail.com.

Meet MCC Founder Rev Troy Perry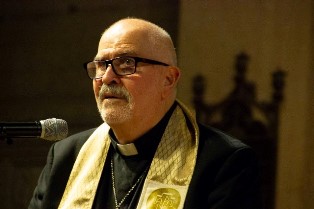 Join a very special session of MCCDC's Bible Study at 7:00 p.m. on Tuesday, June 20th. Rev. Troy Perry, founder of the Metropolitan Community Churches, will join us via Zoom to discuss his autobiography "Don't Be Afraid Anymore."
Here's how you can participate:
· Join us in person at Fifth & Ridge St NW
· Click here to open Zoom and join automatically
· Launch Zoom and enter Meeting ID 434 566 329
· Dial (301) 715-8592 by phone, using the same Meeting ID

Capital Pride Calendar
For more information about Captial Pride Events in the DMV area click the link below:
Captial Pride Calendar

Atlantic City Trip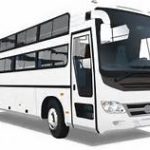 MCCDC's Older Adults Ministry will resume its annual day trip to the Resorts Casino in Atlantic City, New Jersey. We'll depart from the church at 7:00 a.m. on Saturday, September 16th. Tickets cost $65 and include $15 for food and $20 for slots. To reserve your seat, visit
oam.mccdc.com. Please pay no later than September 1st. Contact Dale Madyun-Baskerville, baskerd6109@gmail.com, with any questions.

Pathways 2 Generosity, Prayer #63 by Clara Carter, MCCDC Prayer Supporter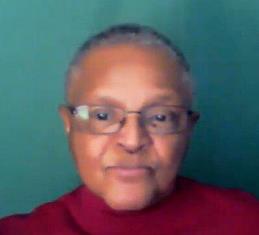 by Clara Carter, MCCDC Prayer Supporter
"Gratitude makes sense of your past, brings peace for today, and creates a vision for tomorrow." ~Melody Beattie
Dear God, thank you for life experiences; for bringing us through overwhelming situations, and restoring our trust in you. Thank you for growing our faith, and increasing our strength as we inhale and exhale the essence of your glory.
God, help us to forgive our past, and our selves. Thank you for helping us to create a peaceful present and a brighter future. We praise you for the gifts of the Holy Spirit that help us express love, kindness, wisdom, joy, and respect with each other.
Thank you for the spiritual places of worship throughout the earth and the commitment to fulfill the mission of spreading the gospel according to your purpose. We are grateful for the commitment to serve you, and to help others—not only when we gather for worship but as we go about our daily routines.
We are grateful for your prosperity that enables us to share generously through financial giving, talents, skills, treasures, and time to perform your great work in "a church without borders." Thank you, in your many precious names. Amen!
"Forget the former things; do not dwell in the past. See, I am doing a new thing! Now it springs up; do you not perceive it? I am making a way in the desert and streams in the wastelands." ~Isaiah 43:18-19

Worship Volunteer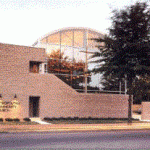 We still need volunteers to sustain in-person worship. Please visit volunteer.mccdc.com and fill out the form for the dates and positions in which you can serve your church. Have questions about roles and responsibilities? Contact Chocolatté Miller, chocolatte.miller@outlook.com

Support for Tim Helm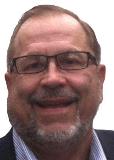 Beloved longtime MCCDC member Tim Helm is recovering from spinal and back wound complications at BridgePoint Hospital on Capitol Hill. Tim welcomes your calls in the afternoon and evening at (202) 368-9877.
Tim, our love and prayers are with you!
~Your MCCDC Family

Prayer Corner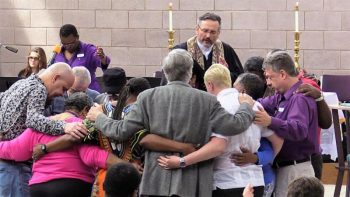 Please lift the following people up during your prayer time:
Johanna Hardy• Jerry Giem • Tim Helm • Min. Diedre Gray • Bill Campbell • Denise Wright, her mother Lucy Mae Coombs and her Aunt Lottie Mae King. • Rose Williams• Cecilia Hayden-Smith and Esther Smith's health• Delores Fowler • Vernessa D. Wilson • Family of Ms. Brittany Harrell • Veronica Franklin• Rev. Dr. Robin Hawley Gorsline • Glenn Conway • Michelle Lax •Anthony Goode • Valeria Myers' children Chantelle & Donald • George Kerr, III • Randy Punley • Lynn Sulyma • Marcus Garnett •Renee Valentine's brother • Arden Shutt • Evelyn Jones• Steve Sloane • Jeffrey Luckenbach • Cathy Batson's niece Lisa • Cynthia Melman •Kim Battle • Joshua Benkins' father Isaac •Elaine Durden-Hunter's recnet loss of her mother Earline • Angela Terrell • Mike Washington •Carol Washington mother's health •Angela Dodd for healing •Buck Carlson •Lolita Gleaton for healing from her cancer • Mezyi Choi request prayer for her success healing from surgery • Lost of Melvin Moore Adams' sister Krissandra Moore •Kia Murphy • Doris Carter Washington of Alexandra, Va. request prayer • Loss of Melvin Moore Adams' sister Krissandra Moore • Patricia Ryan due to the loss of her brother Mickey
•John Hylton • Summer Allen • Healing and recovery for our 9:00 a.m. interpreter Ashley P.

"Church Ministries & Events"


Virtual Choir
Come and join the Virtual Voices of MCC Choir! Lift your voice in our virtual rehearsals while singing from the comfort of your home. For more info, email Music Minister Deidre Mouton Gray at msdeedeemusic@gmail.com.
Spiritual Gifts, Get Involved!
Your're invited to consider sharing your spiritual gifts by making a Scripture Reading Video or sharing a Video Testimony on what MCCDC means to you.
It does not have to be long and the AV team is standing by to help you with the video. Please email me at revdwayne@mccdc.com for more information.
Moving Spirit Dance Ministry
Come dance for God! No experience needed. Email Cathy Batson at cathybatson1@verizon.net for more information. Check out past performances on our YouTube channel, including "I Can Only Imagine" (April 2019) and "Mighty River"(February 2018).
Singing to God
Join the Virtual Voices of the MCC Choir. Lift your voice in our virtual rehearsals while singing from the comfort of your home. Email Music Minister Diedre Gray at msdeedeemusic@gmail.com
JOIN PRAYER FROM NOON TO 12:30 PM Monday thru Saturday
Join Zoom Meeting
https://us02web.zoom.us/j/7078722334
Meeting ID: 707 872 2334
The dial in is 301-715-8592
Meeting ID: 7078722334
Intercessory Prayer Team
Meets the 2nd and 4th Thursdays each month at 7 pm
Contact LaMar Jenkins at 202-750-08887
Bible Study Tuesdays at 7:00 pm Eastern
Click here to Join Zoom Meeting: https://us02web.zoom.us/j/434566329
or Dial: (301) 715-8592 ,Meeting ID: 434 566 329
Contact Dale Madyun-Baskerville at mccdcbiblestudy@mccdc.com for more information.
Pastoral Care Meeting
Meet 1st and 3rd Wednesday, each month at 6::30pm
Contact pastoralcare@mccdc.com for more information or interest in joining this vibrant church ministry this Fall
Writing Ministry
Meets Monthy
For more information, contact Jacqueline Laughlin at yemayah@icloud.com.
Barnabas Culture Sessions
Barnabas Culture, Session 7:00 p.m. Eastern, Thursday. Click Here to Join The Zoom Thursday Nights. For more information contact MCCDC Ministry Intern Rev. Teresa Tygart at Email preachertygart@gmail.com.

Join Us on YouTube and subscribe to the MCCDC YouTube Channel!

Watch on YouTube