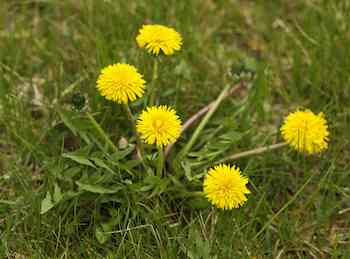 "In each heart are both weeds and wheat, and we are not wise enough to know what, in fact, is what. Better to let God and the angels do their work."
–T. R. Steagald
Though my gardening experience is limited, I think I have a pretty good eye for weeds. This time of year they grow quickly and unlike flowers and "good" plants they seem to thrive without water. I see weeds every time I go for a walk.
Weeds are also visible in this Sunday's scripture from Matthew 13: 24-30. Jesus tells the story of a careful gardener who plants good seeds. Then at night someone comes and intentionally sows weeds. As the wheat and weeds show up together, the reaction is to pull up the weeds immediately. That seems like a wise move, given how quickly weeds can take over. However the gardener says wait. The gardener offers a deeper wisdom: "If you pull out the weeds, you'll pull out the wheat, too. Let them grow together until harvest time."
The gardener sees beneath the surface. The gardener knows that the roots of the wheat and weeds are intertwined. To pull out one is to pull out both. The gardener knows that a quick fix is no fix at all.
Maybe I don't have as good an eye for weeds as I assume! Could that be especially true when it comes to people and situations? Maybe what I assume to be a weed is something else in God's eyes, maybe even a gift. Or maybe my assumption is correct, the weed is a weed, but it is a weed that has something to say that needs to be heard. The fixer in me is quick to jump to "solutions" without realizing that quick fixes, yanking out weeds, may do damage I fail to predict.
As I ponder the weeds around and within, one gift that emerges is knowing that God is inviting me to do a deeper search, trusting that God is working beneath the surface and behind the scenes and beyond my human wisdom. This Sunday at 9:00 and 11:00 a.m. on Livestream, we'll look at the surprising gifts that weeds may present.
In the meantime, I'm reminded to take a breath and pray the prayer of the psalmist (Psalm 139: 23-24): "Search me, O God, and know my heart; test me and know my thoughts. See if there is any wicked way in me, and lead me in the way everlasting."
Peace
Rev.Elder Dwayne Johnson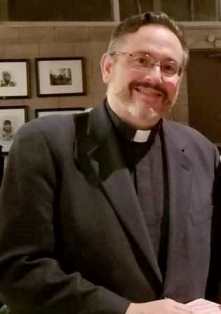 MCCDC Announcements
Member Spotlight
Mackenzie Green — daughter of Tiffany Green and board vice clerk Lilah Blackstone — contributed this beautiful original interpretive dance, set to Kari Jobe's "The Blessing." Enjoy it on our MCCDC YouTube channel.

Older Adult Ministry Meeting 19 July 2020 at 1 pm Zoom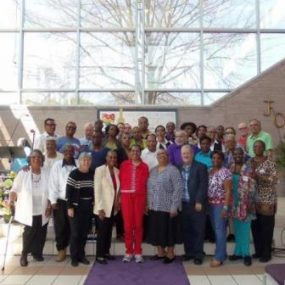 Older Adult Ministry will be holding it monthly meeting via Zoom. Guest Speaker for this months meeting is Kirstan Fuller
LGBTQ Program Coordinator Seabury Resources for Aging
For more information contact Dale L. Madyun-Baskerville at mccdcbiblestudy@mccdc.com for meeting informatio

MCCDC Writers Saturday, July 25, 11:00 a.m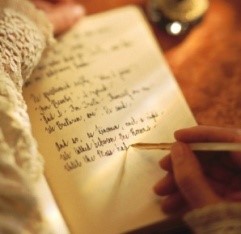 MCCDC Writers will be meeting on Saturday, July 25, 11:00 a.m. – 1:00 p.m. via ZOOM. Our theme will be writing in the Pandemic—personal stories, commentary, poetry. We also will discuss impressions and experience from our writing from our last meeting which focused on anti-racism. We are open to all with an interest in writing, experienced or not.
If you are interested in participating, please contact Rev. Dr. Robin Hawley Gorsline, Writer-Theologian in Residence, at writer@robinhawleygorsline.com or 240/565-3441. He will be glad to respond to any questions or concerns, and to share with you the link for ZOOM.

Poetry Reading with Clara Carter, 19 July, at 3 pm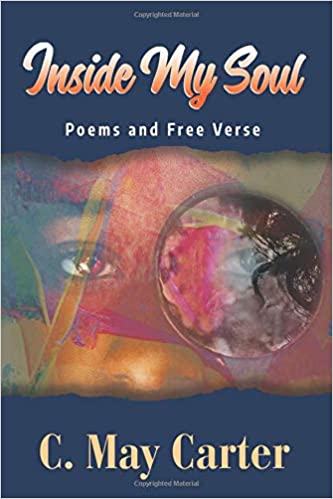 Clara Carter has a poetry reading at 3pm Sunday (just after OAM) from her bookClick here to buy a copy of "Inside My Soul"
Below is the Zoom link to the Poetry Reading
https://us02web.zoom.us/j/7477593852
or dial in by phone, 301-715-8592, Meeting ID 747-759-385
https://us02web.zoom.us/j/7477593852
or dial in by phone, 301-715-8592, Meeting ID 747-759-385

Virtual Choir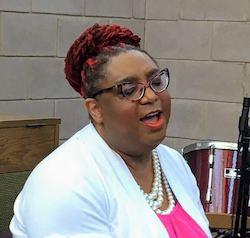 Come and join the Virtual Voices of MCC Choir! Lift your voice in our virtual rehearsals while singing from the comfort of your home. For more info, email Music Minister Deidre Mouton Gray at msdeedeemusic@gmail.com.

Spiritual Gifts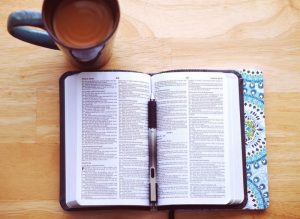 Your're invited to consider sharing your spiritual gifts by making a Scripture Reading Video or sharing a Video Testimony on what MCCDC means to you.
It does not have to be long and the AV team is standing by to help you with the video. Please email me at revdwayne@mccdc.com for more information.

Moving Spirit Dance Ministry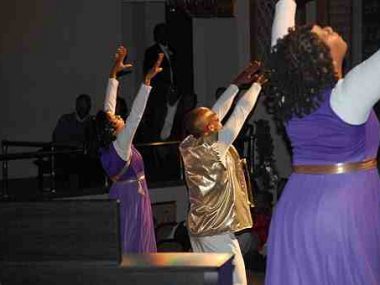 Come dance for God! No experience needed. Email Cathy Batson at cathybatson1@verizon.net for more information. Check out past performances on our YouTube channel, including "I Can Only Imagine" (April 2019) and "Mighty River"(February 2018).

The MCCDC Drama Team Needs You!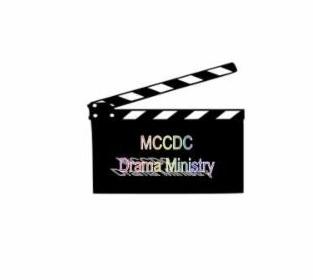 No experience required! Just a willing learner. If you have a passion or artistic flare in front of camera come join the MCCDC Drama team! The Drama Ministry meets on Mondays at 6:30 om via Zoom and performs on the Second Sunday of each month. If you are interested, please contact Clara Carter at c4mcarter26@gmail.com.

Electronic Giving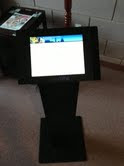 Here is an opportunity to cover the electronic giving transaction fee so that 100% of your donation goes to MCCDC.
Beginning Sunday, May 24, 2020, each time that you make your donation electronically, you will have the option to add $2.00 to help cover the electronic giving transaction fee.
Just Place a check mark next to the statement:
I would like to add $2.00 to help cover the transaction fee so that 100% of my donation supports MCCDC

JOIN REV. DWAYNE IN PRAYER FROM NOON TO 12:30 PM Monday thru Saturday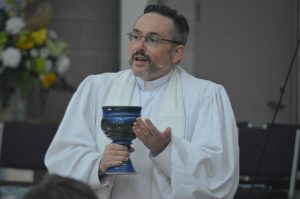 Phone Number: 646-558-8656, Code: 407 740 6668

Bible Study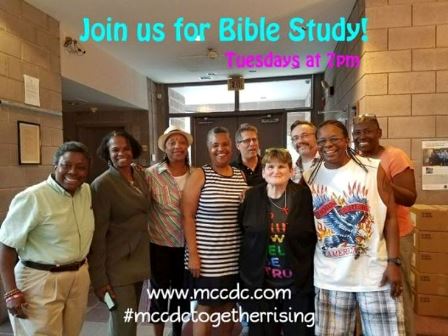 A time of community, fun, learning, and sharing!
Tuesdays from 7:00 – 8:00 PM
Via FREE ZOOM Video Conference Call
Click here to see the MCCDC 2020 Bible Study Schedule
Phone Call in number is: 301 715 8592 US,Meeting ID: 434 566 329
Password: Email Dale Madyun-Baskerville at mccdcbiblestudy@mccdc.com for login invitation

"Ministry Spotlight"
Join Us on YouTube and subscribe to the MCCDC YouTube Channel!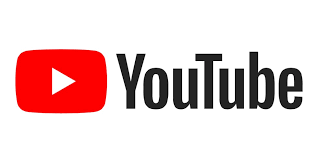 Click here to see more MCCDC Videos

LiveStream Volunteer's Needed!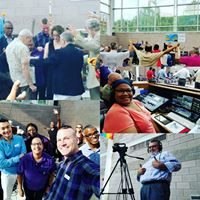 Volunteer! No experience is required. We will train you or someone you recommend. (Perhaps a student interested in picking up new skills?) Opportunities include:
o Producing the livestream itself on Sundays and for special events (greatest need)
o Assisting on Sundays by video recording and managing cameras
o Video editing (this requires access to your own computer and video editing software)
Share our message! Inspired by Rev. Dwayne's spiritual instruction? Moved by a praise & worship song? Post it on Facebook. Send a link to friends and family. They can tune-in to our livestream or watch worship services on demand at livestream.com/mccdc, through our website at mccdc.com, or browse clips on our YouTube Channel.
Click here to visit MCCDC YouTube channel
Email Johanna at mccdclive@gmail.com or talk to any one of the AV team members to volunteer or for more information

The Soundboard Ministry Needs YOU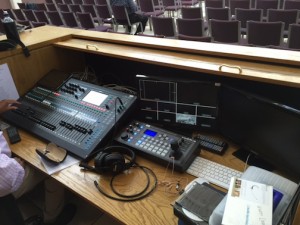 Soundboard volunteers are needed for 9 am and 11 am services. No experience needed!
You will be trained on a state of the art soundboard and learn how to set up mics for services.
Ideally, you will train at the 9 am service and continue training at the 11 am service, but we are flexible.
Please contact Michael Cunningham at mjcunningham2013@gmail.com or stop by to talk with any soundboard volunteer.

"CHURCH NEWS"
Coronavirus Hotline DC, MD and VA
Washington DC
After hours, please call the GW Hospital Emergency Department at 202.715.4000
GW Medical CLEVELAND PARK- Phone: 202.525.5287
GW Medical MCPHERSON SQ- Phone: 202.798.0100
1101 15th St NW
GW Medical RHODE ISLAND AVE- Phone: 202.544.7580
Click Here to go to DC Government Corona Virus Web Site
Maryland
Cough, fever, and shortness of breath, are the three symptoms together that raise the concern for coronavirus,
coronavirus hotline at 1-855-600-3453
Click Here to go to Maryland Government Corona Virus Web Site
Virginia
Cough, fever, and shortness of breath, are the three symptoms together that raise the concern for coronavirus,
coronavirus hotline at 1-855-600-3453
Click Here to go Virginia Government Corona Virus Web Site

Prayer Corner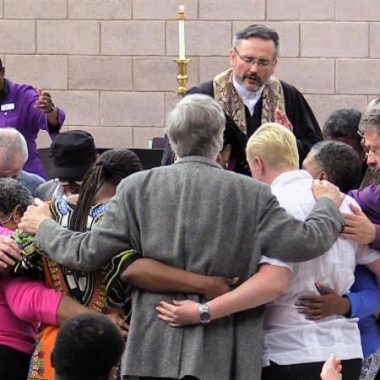 Please lift the following people up during your prayer time:
* The family of Deloris Fowler's sister,* Mrs. Jenifer Keys who transitioned * Jerry Giem's Son * Jason and Nephew * Travis * Valerie Myers' son Donald * Michelle Lax * George Kerr* III * Mama Cee's sister and niece * Rose Williams * Randy Punley * Lynn Sulyma * Esther Smith * Marcus Garnett * Renee Valentine * Elaine Durden-Hunter's mother * Earline * T. Green * Evelyn Jones * Ted Shaffer, husband of Larry Harris * Bob Jones' son Chuck & wife Karen * Steve Sloane * Glenn Conrad * Arden Shutt * Renee Valentine's brother ** Kim Battle * Juanita Dara * Jeffrey Luckenbach * Anthony Goode * Keith Richardson
Special Prayers for the family and friends of Rev Vickey Gibbs family due to her recent transition.
Our hearts and prayers are with our friends at Resurrection MCC in Houston. Their associate pastor, Rev. Vickey Gibbs, passed into eternal life on Friday, 10 July 2020 at the age of 57. She was a dear friend of MCCDC and a sister to both Rev. Dwayne and Rev. Cathy.
Please keep Vickey's partner, Cassandra—along with daughters Ariel, Cara and grandchild Xavier—in prayer and lifted in love.