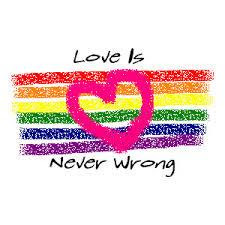 "The assumption of spirituality is that always God is doing something before I know it. So the task is not to get God to do something I think needs to be done, but to become aware of what God is doing so that I can respond to it and participate and take delight in it." ~Eugene Peterson
The story of Christmas is pure love meeting rampant fear. It is a story of God "doing something" before Mary, Joseph, the Wise Ones, Herod, or anyone else know it. It is a blend of confusion and awareness, with angels and dreams provoking fear and calming fear at the same time.
All the personalities in the story respond in different ways: Mary's openness, Joseph's faithfulness, Herod's paranoid rage, the Wise Ones' awe. Through it all, the birth of the Christ child is what John's gospel calls, "a light that shines in the shadows, a light that the shadows have never overtaken." The third verse of Silent Night describes it as "love's pure light."
Our scripture this Sunday from John 1 describes the love before time becoming the love for this time and the love for all time. It is love that the third verse of Silent Night describes as "radiant beams" coming from Jesus.
How do we participate in this love? How do we take delight in what God is doing? Marcia McFee invites, "we are called to nurture relationships that birth, multiply and radiate grace in the world." Then she asks, "What would the world be like if 'love's pure light' was at the center?"
This Sunday, we'll look at how each of us can say yes to finding our part in the Christmas story. I believe that as we become aware of and open ourselves to what God is doing today, we have the opportunity to become radiant beams of love and grace in our fear-sick world.
In preparation for Sunday, I invite you to read John 1 in your favorite translation. And I invite you to join me in praying/singing/reflecting upon verse three of Silent Night:
Silent night, holy night,
Child of God, love's pure light,
Radiant beams from Thy holy face,
With the dawn of redeeming grace,
Jesus, Lord, at Thy birth,
Jesus, Lord, at Thy birth.
See you Sunday at 9AM and 11AM.

"UP COMING EVENTS"
Advent/Christmas HONOR AND REMEMBRANCE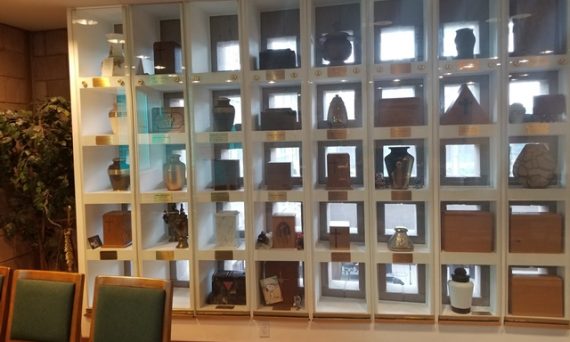 We invite you to remember someone you love with a Remembrance. The names of those remembered will be included in our Sunday bulletin. Please attach a check payable to MCCDC to this form and place it in the communication box (next to the front door) or mail it to the church (474 Ridge St, NW Washington DC 20001). You can also give through the kiosk or at mcccdc.com/donate. The deadline for being included in the bulletin is Wed December 26th.
Advent- Christmas HONOR AND REMEMBRANCE052

Christmas Eve Service on Tuesday Dec 24th at 7 pm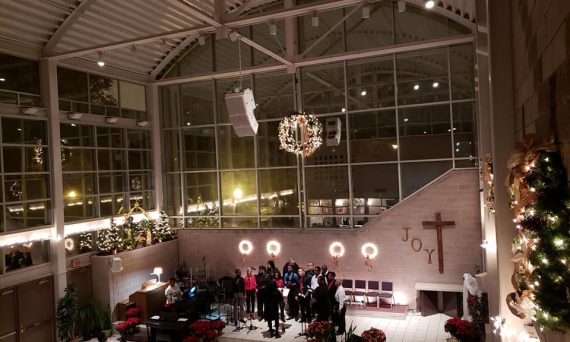 Christmas Eve Service on Tuesday Dec 24th at 7pm. Come join for a time of community, peace, love and joy.

Membership Class, December 16th, 12:30 pm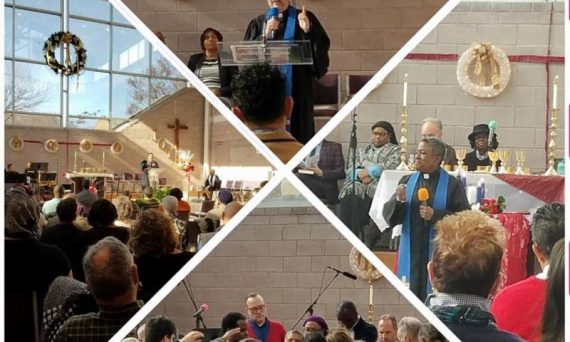 If you have questions about MCCDC and what membership is about, class will be held on December 16th from 12:30 to 2:30 in the chapel. All are welcome to attend. A light lunch will be served. Please register so that we may have enough food and materials. Contact Rev. Cathy at revcathy@mccdc.com or 202-638-7373.

Church Chat on Sunday 30 December, at 10 am and 12:30 pm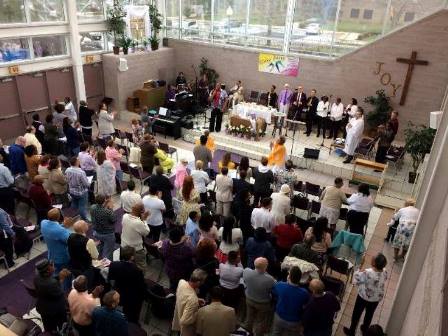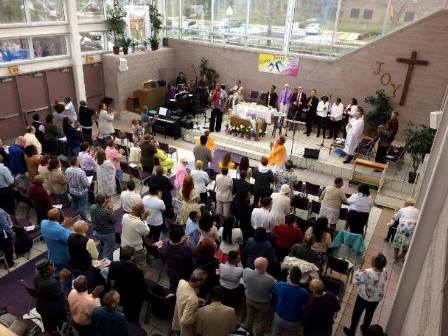 There will be a church chat on Sunday 12/30 in the lower level conference room. Come continue the conversation about:
The M Street Lot Sale
Denominational items
Church finances
Our Aspirations and Future
Please plan on joining us for this brief meeting and bring your questions

Board Announces M Street Lot Closing Date!
~After months of hard work, negotiation, project management and prayers, your Board of Directors is pleased to announce the closing date for the sale of the M Street Lot: December 28! Please give your shout-out to all board members, with special thanks to Jim Garner, Knut Panknin, and former board member Tim Helm (now a Live Stream member from Atlanta) for 18 months of intensive effort on this project.
~What you can do now: Join the Parking Team! The Board expects the buyer to begin construction and development of the property soon after the closing. Parking in the back lot near M Street will be impacted. The Trustees have formed a Parking Team spearheaded by Greg Snyder. If you wish to join the team, or have ideas or questions, please contact Greg at gcsnyder01@aol.com.
~A Church Chat has been planned just two days after the closing on Sunday, December 30 at 10:15AM and 12:30PM. Members of the Board will be present to celebrate, share the latest updates and discuss questions, concerns, and opportunities.

"CHURCH NEWS"
CALLING ALL CREATIVE PEOPLE…YES THIS IS YOU!!for MCCDC's 2018 Advent Daily Devotionals

During November and early December, we are seeking participants to create the content for MCCDC's 2018 Advent Daily Devotionals. These Daily Devotionals will be simultaneously published on MCCDC's Facebook page and distributed by special eblast. Our theme this year is "Calm and Bright," celebrating the two hundredth anniversary of the beloved Christmas hymn, Silent Night. The first day of Advent is December 2 and it concludes December 23, so we seek 22 devotionals, one for each day. Please contact Rev Dr. Robin Gorsline, MCCDC's Writer-Theologian in Residence, at RevDrRobin@comcast.net 1 if you would like to participate, have ideas on how to broaden participation, or thoughts on how best to articulate the theme through words, music, or video. We hope a variety of forms will help these meditations touch many, if not all, of us, at this special time.

MCC General Conference Registration is open. REGISTER NOW by clicking onthe link below.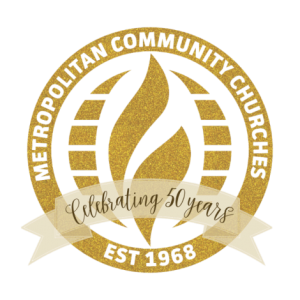 Please click here to check out this amazing conference and celebration.

Join Us on YouTube and subscribe to the MCCDC YouTube Channel!

Stay current on our video postings .
Click here to see more MCCDC Videos
Inspiration Videos, Metropolitan Community Church of Washington DC

Share Food Network, 15 Dec, 10 am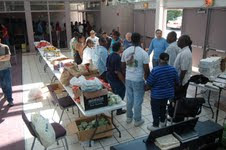 During this holiday season we have an increase in the amount of SHARE food baskets that are being distributed. If you have the time and heart to give please sign up for 2-3 hours to assist with holiday food pick up at the warehouse and delivery to the church. Please call Sonia Grant at the church office 202-638-7373 or email Church-office@ mccdc.com to give or volunteer your time for others.

Thank you to all who participated in the Christmas Toy Drive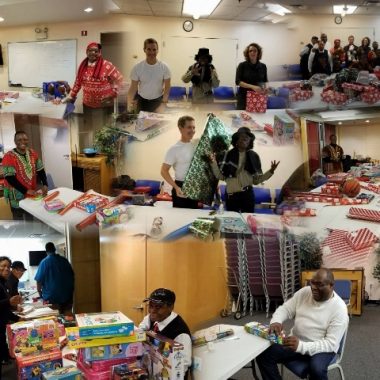 Thank you to all who participated in the Christmas Toy Drive this year. We were able to support over 30 families. If you would like to attend the children's Christmas party on Saturday Dec 16 between 12 and 4pm to represent MCCDC, please contact Rev Cathy for more information. She may be reached at revcathy@mccdc.com, or 202-638-7373

"Ministry Spotlight"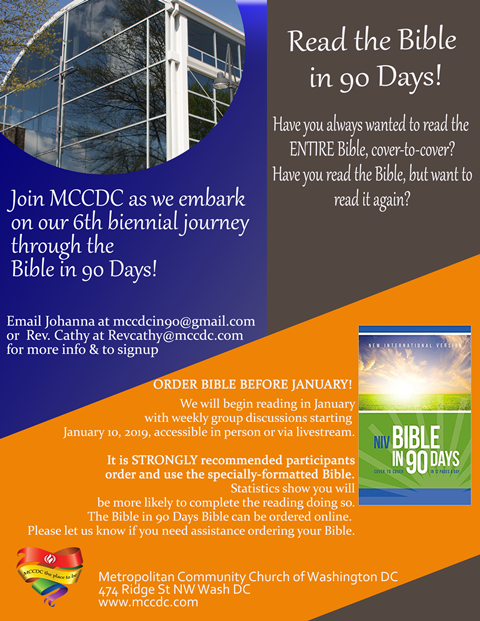 The Soundboard Ministry Needs YOU!!!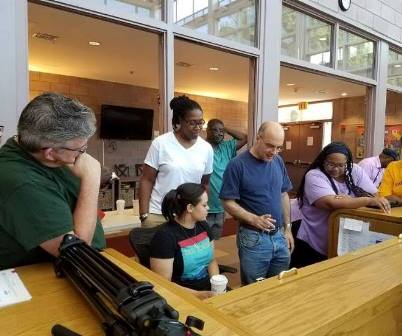 Soundboard volunteers are needed for 9am and 11am services. No experience needed. You will be trained on a state of the art soundboard, setting mics up for service and learning the technical side of handling the sound board. We would like to have you train at the 9am service and continue training at the 11am service but if your prefer to train only at one service you can.
Please contact me Michael Cunningham at mjcunningham2013@gmail.com or stop by to talk with any soundboard volunteer.

The Hospitality Ministry Needs Your Help!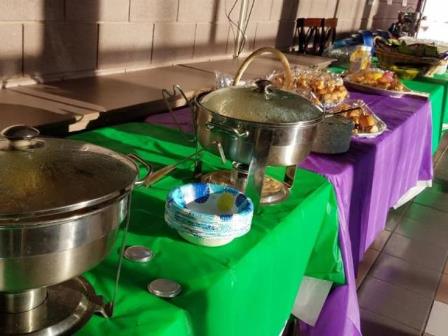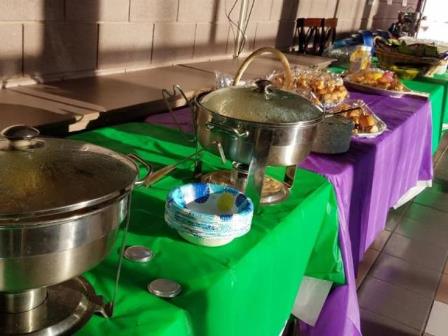 If you have hospitality items that you would be willing to bring in and support Sunday hospitality, please contact Sonia Grant in the church office at
churchoffice@mccdc.com or 202-638-7373.. Items for consideration are:
Items that are needed:
White Paper Towel Rolls
Large Cans of Regular Coffee
Large Cans of Decaffeinate Coffee
Box of Coffee Straws
Napkins
Fresh Apples
Fresh Oranges
Plums
Yogurt
Granola Bars

MCCDC Bible Study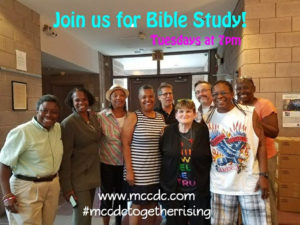 A time of community, fun, learning, and sharing!
Tuesdays, from 7:00 – 8:00 PM in the Welcome Hall
For more information please contact Dale Madyun-Baskerville at the churchoffice@mccdc.com or call (202) 638-737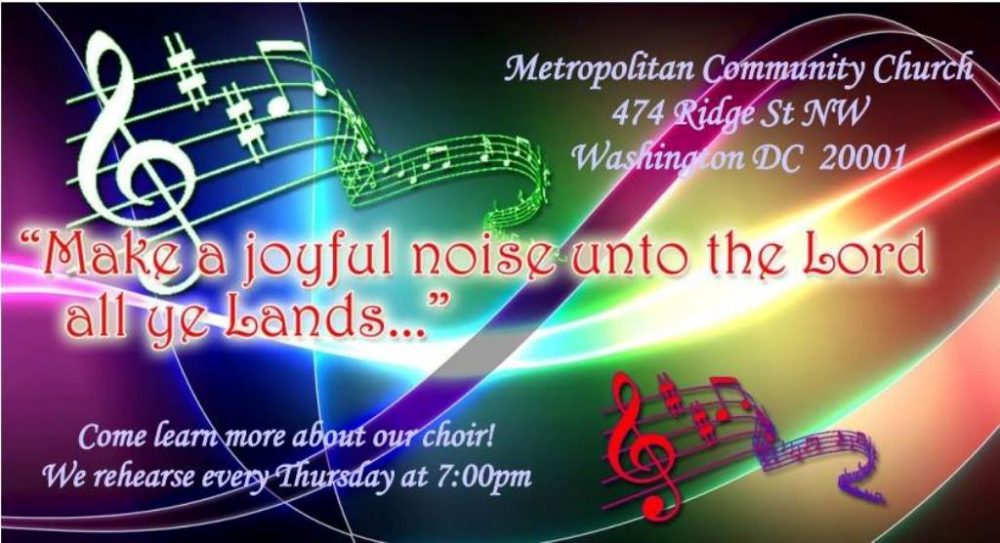 "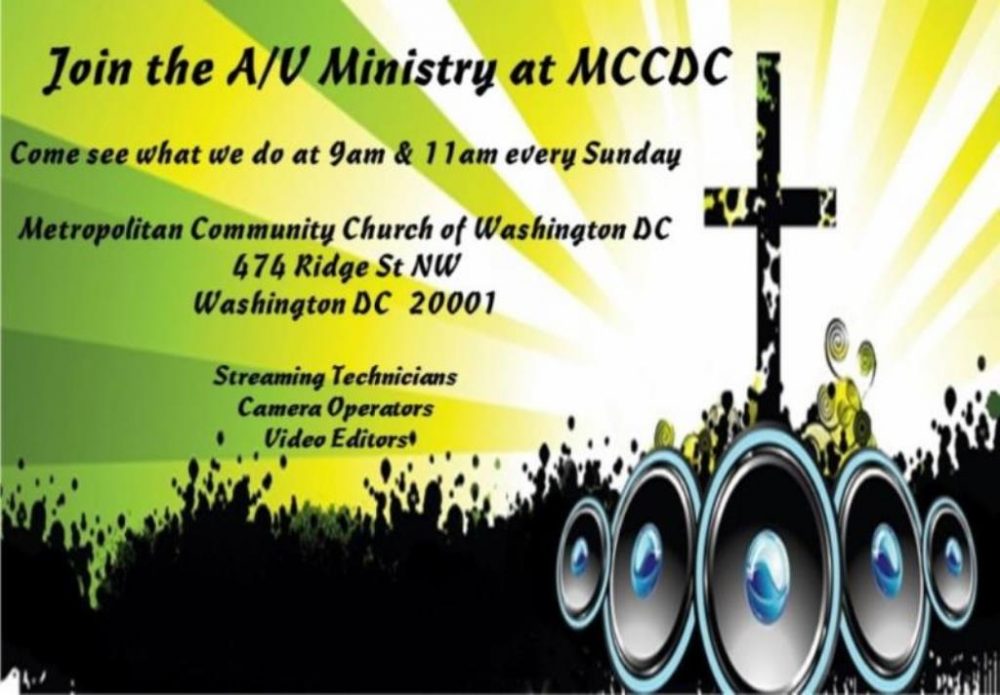 Prayers!
Please continue to hold in your prayers Keith Richardson and Fannie Woody who are in Nursing Homes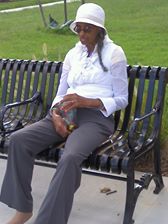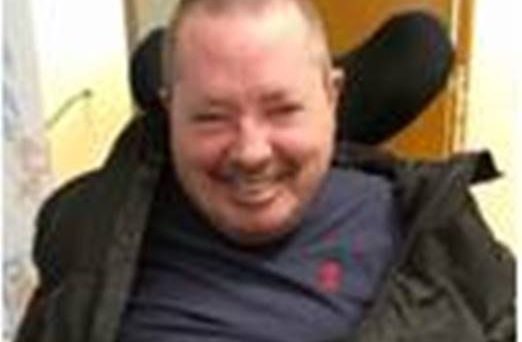 Join our Worship and Arts Ministry!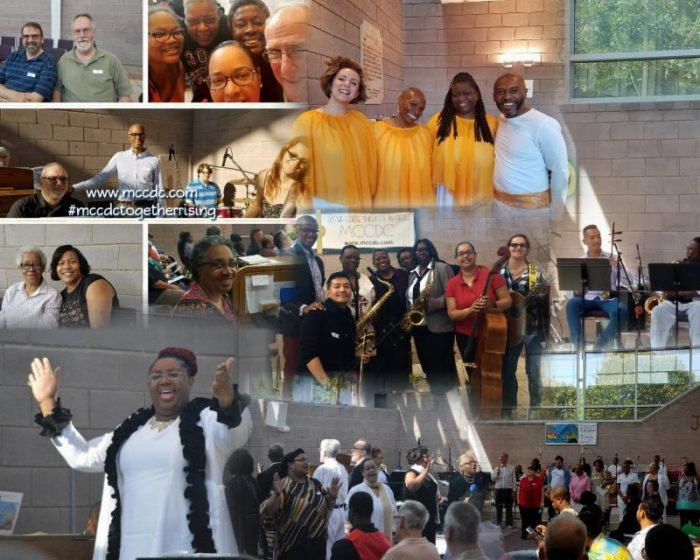 Ministry
Meeting Time
Contact
E-mail
9 AM Choir

Sunday

8:15 AM

Daniel Scearce

danscearce@aol.com
11 AM Choir

Thursdays

7:00 PM

Diedre Mouton Gray

msdeedeemusic@gmail.com
Dance
Every other Tuesday
5:00 – 6:45 PM
Cathy Batson
cathybatson1@verizon.net
Drama
Mondays
6:30 PM
Jules Christian
enjoyingtoday@hotmail.com
Eclectic Praise
Sundays
12:30 PM
Johanna Hardy
brassrat93@gmail.com