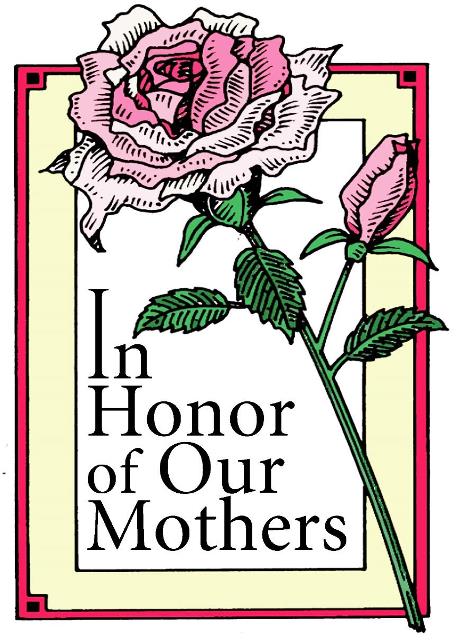 Dear MCCDC,
It has been a joy to be in community with you since moving to Washington, DC in 2015. Thank you for welcoming me into your lives and homes, to meals and to plays, to movies and for walks. It has been a privilege to pray with you, serve you communion, and anoint you. The stories and prayer requests you share over coffee after service stay with me week after week so that now when I think of MCCDC, I imagine a tapestry of many threads woven loosely together, letting the light shine through.
As I move on to what is next after graduation on Monday, I know I will always carry you with me and am so grateful for you. Thank you for all of the kind ways you supported me throughout my seminary studies, in funding my pilgrimage to Liberia, and through my internship, teaching me what it means to be in community while also challenging me to grow deeper into our collective call to serve the world.
This week, we are studying Tabitha, remembered for her charitable acts and kindness. In preparation for our lesson, I share with you a favorite poem by Naomi Shahib Nye. Written during her honeymoon in Colombia she says this poem came to her through a women's voice. Earlier that day, their bus was taken over, killing an Indian man and stealing all of their things except a small notebook Naomi had in her back pocket.
Kindness, Naomi Shahib Nye
Before you know what kindness really is
you must lose things,
feel the future dissolve in a moment
like salt in a weakened broth.
What you held in your hand,
what you counted and carefully saved,
all this must go so you know
how desolate the landscape can be
between the regions of kindness.
How you ride and ride
thinking the bus will never stop,
the passengers eating maize and chicken
will stare out the window forever.
Before you learn the tender gravity of kindness,
you must travel where the Indian in a white poncho
lies dead by the side of the road.
You must see how this could be you,
how he too was someone
who journeyed through the night with plans
and the simple breath that kept him alive.
Before you know kindness as the deepest thing inside,
you must know sorrow as the other deepest thing.
You must wake up with sorrow.
You must speak to it till your voice
catches the thread of all sorrows
and you see the size of the cloth.
Then it is only kindness that makes sense anymore,
only kindness that ties your shoes
and sends you out into the day to mail letters and
purchase bread,only kindness that raises its head
from the crowd of the world to say
it is I you have been looking for,
and then goes with you everywhere
like a shadow or a friend.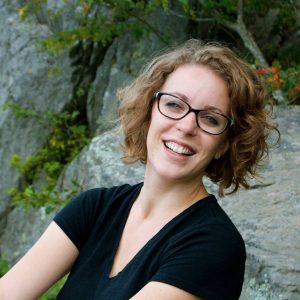 By Faith, Lauren Bennett, Ministry Intern


"UP COMING EVENTS"
Invitation from Pastor Dwayne: Lauren Bennett Sending Forth and Blessing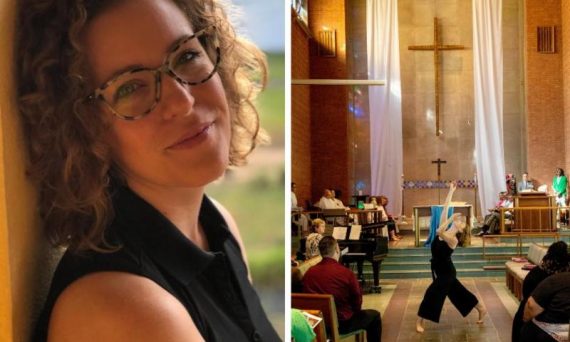 You will not want to miss this coming Sunday, May 12, as MCCDC says goodbye to Lauren Bennett upon her graduation from Wesley Seminary and move out of the area. She is preaching at both services this Sunday. We will be sending her forth and surrounding her with prayer.
Originally from Bothell, Washington, Lauren holds a BA in Global Studies from St. Lawrence University. She has completed her Community Engagement Urban Fellowship from Wesley Seminary, and will receive her Master of Divinity degree at Washington National Cathedral on May 13.
Lauren discovered Wesley through a Wesley graduate. "Rev. Candace Shultis, a two-time Wesley grad, agreed to be one of my recommenders if I applied to Wesley," said Lauren. "What sealed my choice for Wesley was the focus on relationships through the application and acceptance process. From the moment I first came to campus, I felt that this place would focus on the deeply relational intersections of faith, works, friendship, accountability, generosity and love."
With her graduation in a few days, she reflected on what she takes with her from her time at Wesley. "I am grateful to leave Wesley not with easy answers, but with deeper questions. Experiences such as visiting Freddie Gray's neighborhood, going to Liberia, taking part of the Civil Rights Pilgrimage with John Lewis, and attending the second 2016 Presidential Debate have been invaluable. My time at Wesley has been imaginative and integrative, revealing the way race, economics, education, creation-care, ritual, and faith commingle to create a meaningful life."
Lauren has shared her striking gift of liturgical dance with us at many Tuesday Chapels, but you may not know that she has studied dance since age 7 and has been a teacher of dance since 7th grade. Following graduation, Lauren will continue in her ministry with the Metropolitan Community Churches.
Compassion and kindness are hallmarks of any encounter with Lauren: it is not surprising to know that she often reminds, "Be kind; everyone you meet carries a heavy burden." Her favorite quote comes from the 13th c. Persian poet Rumi: "Let the beauty we love be what we do; there are hundreds of ways to kneel and kiss the ground."

MCCDC Church 48th Anniversary, May 19th, 9 am and 11 am
Celebrate our 48th anniversary with your MCCDC Family. May 19th will be a day of celebration, memories and community connection. We will honor long time members and encourage new arrivals and everyone in between. Former member Ms. Kathleen Carey will be our guest speaker. Please plan on joining in at 9 am or 11am.

Congregational Meeting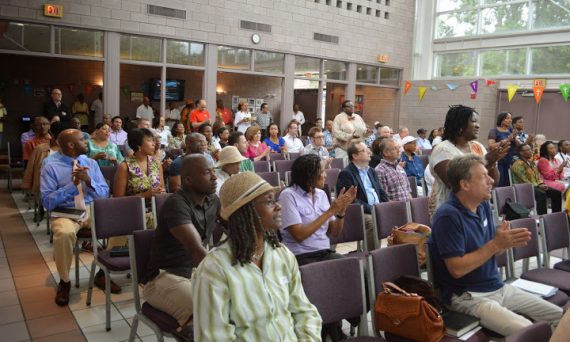 Please mark your calendars for congregational meeting on May 12th at 12:30, in the sanctuary. The meeting is called to discuss use of funds from the Far Reaching Faith Trust Fund and plans for the way ahead

The MCCDC Drama Ministry Presents: The Maker of Zoe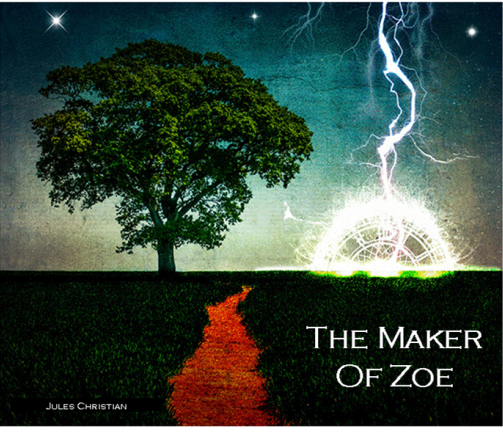 Dinner & A Show: Maker of Zoe!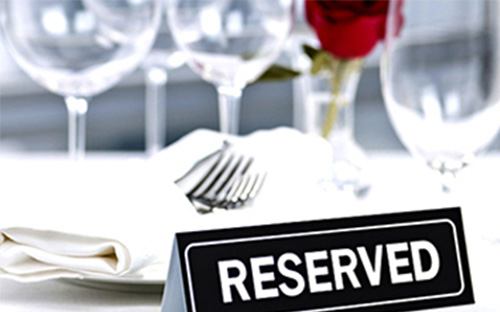 Get Your Ticket Today!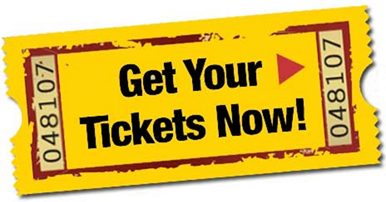 37.50 Includes:
Enjoy an original and inspirational theater experience
Homemade Italian Dinner Served to your table
Support the MCCDC Drama Ministry
For Church Members Only!
Reserve Your Table Today!
300 Includes…
Reserved and Priority Seating for 8
Sit together with your friends
Option to receive Dinner upon arrival
Friday, May 17th at 7:00
Saturday, May 18th at 1:00 & 7:00

"CHURCH NEWS"
Young Adult Innovation Hub Team Meets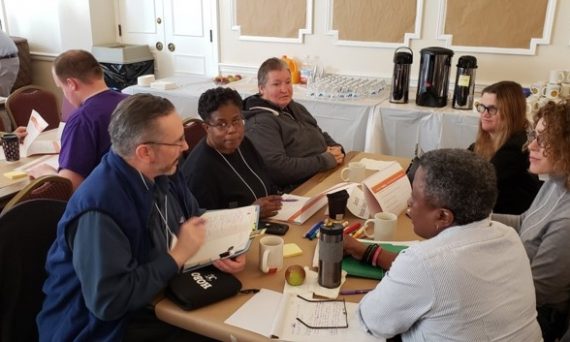 The Innovation Hub sponsored by Wesley Theological Seminary provides a mechanism and structure to do design thinking around reaching and deeply listening to Young Adults. The team meets to listen, learn, and actively plan for a $20,000 grant proposal. We request your continued prayers, thoughts and ideas. A recent survey revealed the many places that people find God.

2nd Annual Silver Pride, May 10, 2:00 pm
>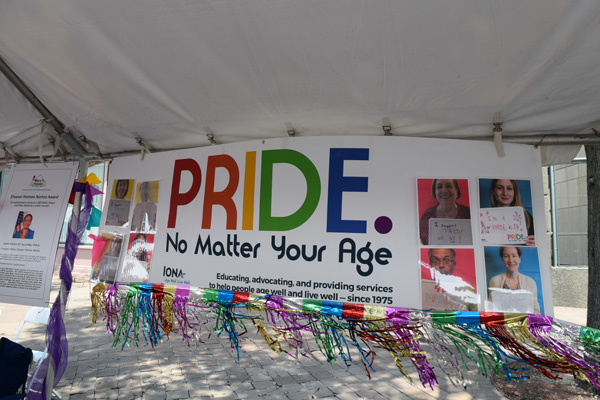 The second annual Silver Pride will be Friday, May 10, 2:00 – 7:00 p.m., at HRC Headquarters, 1640 Rhode Island Ave NW
The tentative program is as follows:
2:00 start
2:20 program – Financial Literacy-Deloitte
3:20 break
3:40 program – Fraud Prevention-AARP
4:40 break
5:00 program – Estate Planning/Powers of Attorney-Whitman-Walker Legal Services
6:00-7:30 party/tea dance
There will be light hors d'oeurves and beverages, and we are working on ending the event with a "tea dance."
The event is free, but we do ask people to register, so we can get a head count (registration instructions are on the flyer).
Contact Murray D. Scheel Senior Attorney, Legal Services WHITMAN-WALKER HEALTH (202) 939-7695 (direct line)

Capital PRIDE Interfaith Service on June 11th at 7 PM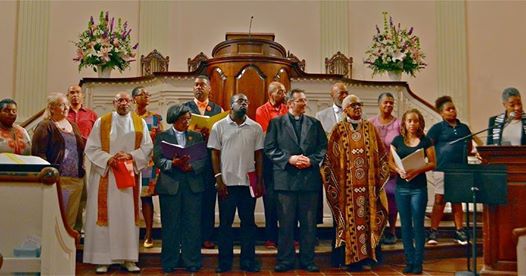 Join your DC faith community in celebrating our 36th annual service. This year the service will be held at Adas Israel.
Our theme is "Shout Outloud Together!"
Location details:
Adas Israel Congregation
2850 Quebec Street, NW
Washington, DC 20008
Cleveland Park Metro

Join your MCCDC Family for the Night Out at the Nationals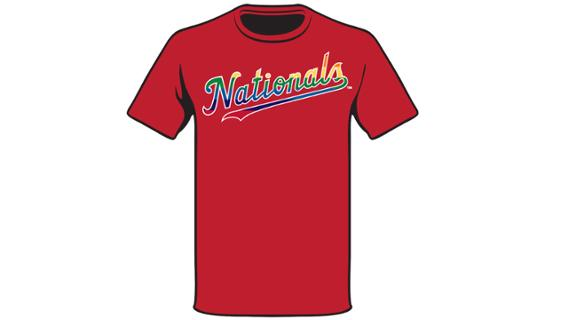 Tuesday Jun 4 at 7:05 PM
Tickets are $31. Payment is due by May 23rd. Do not let cost be a barrier to attending. Please contact Rev Cathy at 202-638-7373 or revcathy@mccdc.com

You're invited! To the Drum Heart Beat Of Humanity 9th Annual Dance Concert, Friday May 24th at 7:30 PM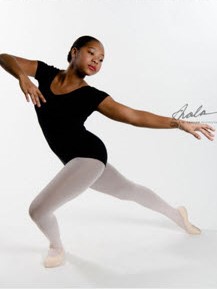 Come out to support our very own McKenzie Green, daughter of Tiffany Green and Lilah Blackstone.
The concert will be held at the Montgomery College Cultural Arts Center, located at 7995 Georgia Ave, Silver Spring, MD 20910.
General Admission $25.00 & 30.00
Click here for more information on their web site.

Join us for our 7th Annual Party with a Purpose: Old School Dance Party, Saturday May 28, 2019 3:30 pm – 7:30 pm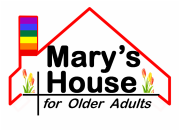 THE GRAND HYATT WASHINGTON
1000 H Street, NW, Washington, DC 20001
DJ/Dancing/Door Prizes
Donation: $40 in advance and $50 at the door.
Click Here to Buy Tickets
Contact:
Mary's House 202-269-5736 * Arie 240-432-5996 * Dre 202-277-2498
Join us at the Kennedy Center for the Dance Theatre of Harlem
Program on May 25th Tickets $75 per person.

MCC General Conference Registration is open. REGISTER NOW by clicking onthe link below.Celebrate the 50th Anniversary of Metropolitan Community Churches in Orlando!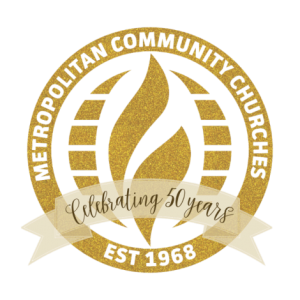 In 1968, 12 people gathered in Rev. Troy Perry's living room to celebrate a risen Christ who includes all at His table, most especially the LGBTQ community.
General Conference 2019 will bring together MCC'ers from around the globe to worship and celebrate God's all-inclusive love. Come, taste, and experience all that MCC is and is becoming.

Join Us on YouTube and subscribe to the MCCDC YouTube Channel!
Stay current on our video postings .
Click here to see more MCCDC Videos
Inspiration Videos, Metropolitan Community Church of Washington DC

"Ministry Spotlight"
"Trustee Corner"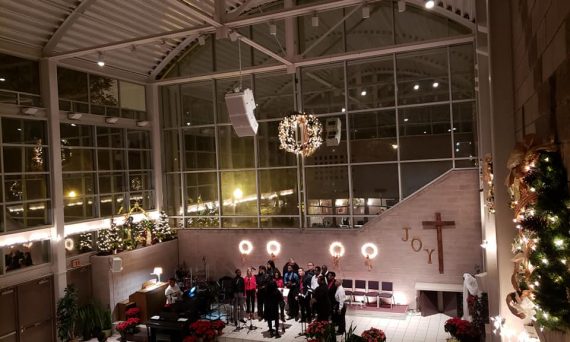 This is an update on the repair project that involves repairing/replacing the lighting control panel in the sanctuary.
Click Here to read Details on Sanctuary lights

The Soundboard Ministry Needs YOU!!!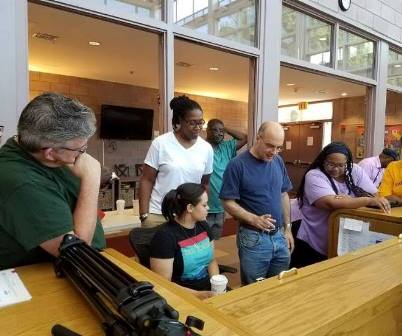 Soundboard volunteers are needed for 9am and 11am services. No experience needed. You will be trained on a state of the art soundboard, setting mics up for service and learning the technical side of handling the sound board. We would like to have you train at the 9am service and continue training at the 11am service but if your prefer to train only at one service you can.
Please contact me Michael Cunningham at mjcunningham2013@gmail.com or stop by to talk with any soundboard volunteer.

The Hospitality Ministry Needs Your Help!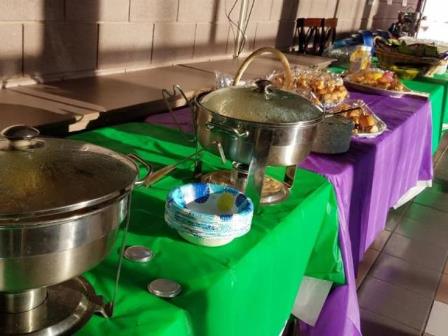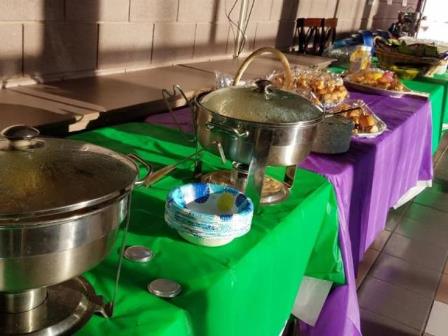 If you have hospitality items that you would be willing to bring in and support Sunday hospitality, please contact the church office at
churchoffice@mccdc.com or 202-638-7373.. Items for consideration are:
Items that are needed:
Keurig Cups
Fresh Fruit
Granola Bars
Box of Coffee Straws
Bagels

MCCDC Bible Study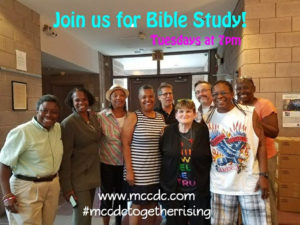 A time of community, fun, learning, and sharing!
Tuesdays, from 7:00 – 8:00 PM in the Welcome Hall
For more information please contact Dale Madyun-Baskerville at the churchoffice@mccdc.com or call (202) 638-737.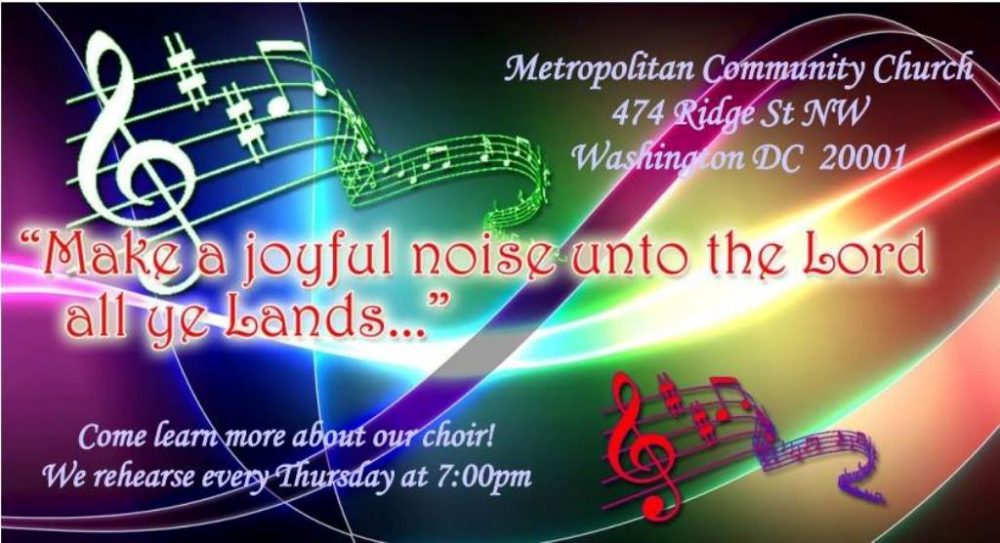 "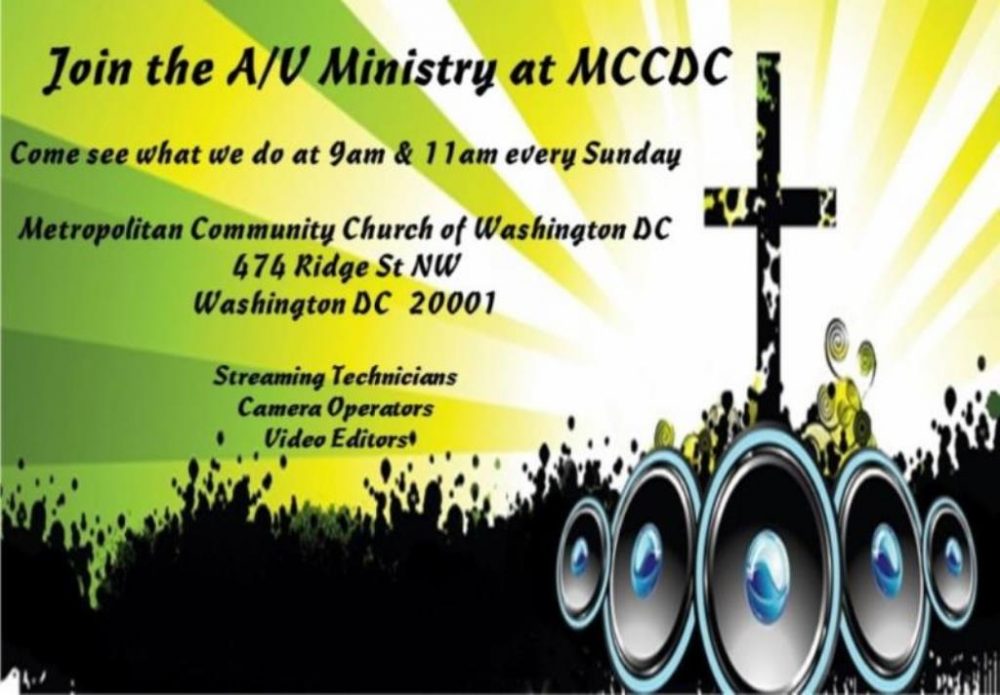 Prayer Corner

Please continue to hold in your prayers Keith Richardson, George Hendrickson and Fannie Woody who are in Nursing Homes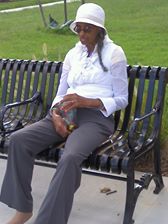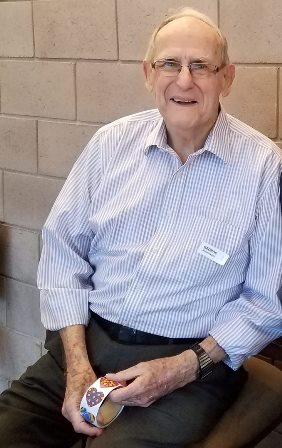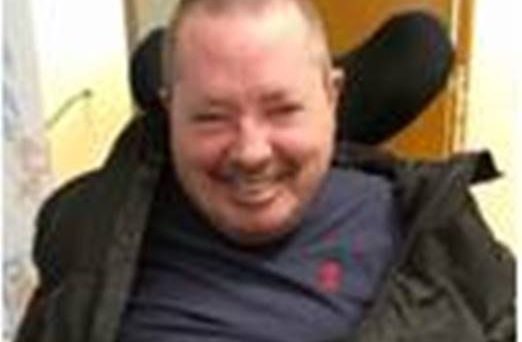 Join our Worship and Arts Ministry!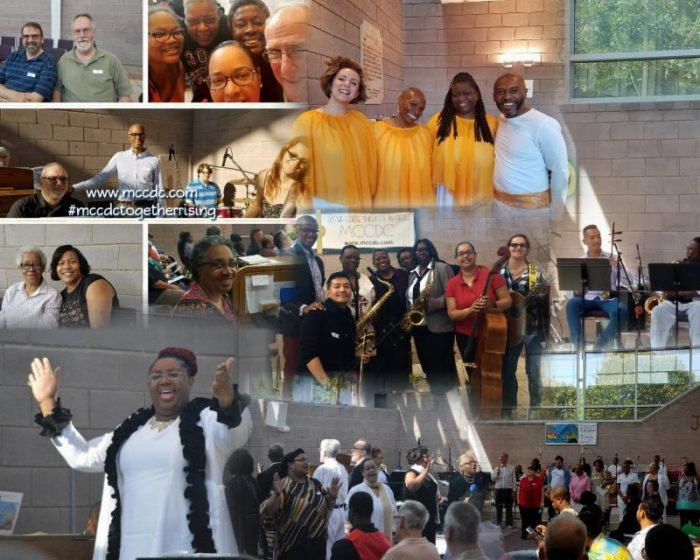 Ministry
Meeting Time
Contact
E-mail
9 AM Choir

Sunday

8:15 AM

Daniel Scearce
danscearce@aol.com
11 AM Choir

Thursdays

7:00 PM

Diedre Mouton Gray
msdeedeemusic@gmail.com
Dance
Every other Tuesday
5:00 – 6:45 PM
Cathy Batson
cathybatson1@verizon.net
Drama
Mondays
6:30 PM
Jules Christian
enjoyingtoday@hotmail.com
Eclectic Praise
Sundays
12:30 PM
Johanna Hardy
brassrat93@gmail.com