MCCDC Family News Regarding Rev. Dwayne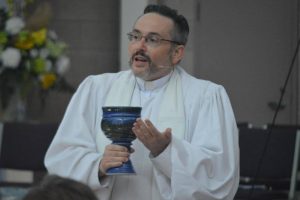 This week Rev. Dwayne suffered a heart attack and had a procedure done successfully. He is mending and will be released from the hospital today. What he needs now is time to rest and heal. We appreciate the love and concern of each of you and we are respectfully asking to NOT plan to visit Rev Dwayne at this time so he can rest and fully recuperate. He knows you are praying, please keep it up and please write a card or note that he can read later. Thanks so much for your prayers and support as we continue to care for each other as one MCCDC family.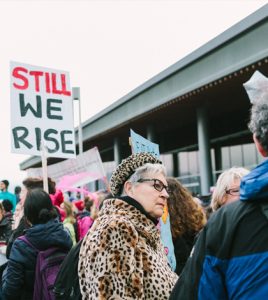 "My idea of a delicious time is to read a book that is wonderful. But the ruling passion of my life is being a seeker after truth and the divine." – bell hooks
We embark on an unusual six-week Lenten journey this Sunday, focusing each of the Sundays on a different part of the story we usually encounter in Holy Week. It is an invitation to dig more deeply into the passion of Jesus for life and truth and God by looking more closely at the stories we compress into one week before we get to Easter.
This Sunday, we will be part of the crowd shouting "Hosanna!" as Jesus rides the colt into Jerusalem. I imagine that may feel out of order to many, but the power of the story and image is a good place to begin Lent. Our Scripture readings-Zechariah 9:9-10 and Matthew 21:1-11-tell the story both as it happened in Jerusalem and as part of a much longer Hebrew prophetic tradition.
You may remember that as he rode into and through Jerusalem, many in the crowd said, "Who is this?" And many others said, "This is the prophet Jesus, from Nazareth in Galilee."
So this may be a good time to ask, "Who is this Jesus for me?" It is a question we can ask anytime, but perhaps in this season when we know what will happen on Good Friday and Easter it may take on special importance for us.
We are accustomed to describe his entry as a triumphal procession, but our modern word "parade" is another way to name it. But what kind of parade is it-not the Easter or Macy's Christmas parade for sure, or the Fourth of July, and certainly not Memorial Day.
I have come to think of it as more akin to some of the parades we see in D.C. when people who are hungry for social change gather and march, maybe like the Women's March of 2017, or the March on Washington in 1963. The crowds in Jerusalem did not have posters of course or speakers at the end, but they did have branches to wave and cloaks to spread on the ground, signaling this was a very special and powerful expression of a deep desire on the part of ordinary people for a different leader, a different world.
I have participated in some of those marches over the years, but the decision to go and make my voice heard and presence seen is not always easy. So one question for us to ask ourselves is "Would I have been there that day, knowing, for example, that the Roman authorities, like many today, probably did not like spontaneous demonstrations among the subject populace."
Another question to ask ourselves is maybe, "Was this a planned event (like the ones mentioned above) or was it an unplanned outpouring of feeling and hope?"
And then there is Jesus himself. How was he feeling that day, especially knowing, as I think he did, what is to come?
These questions will be part of our time together this Sunday. I surely hope you will join us, at 9 a.m. and/or 11 a.m., as we begin our march through Lent to discover more about ourselves, more about Jesus, more about God.
by Faith,
Rev. Dr. Robin Hawley Gorsline

"UP COMING EVENTS"
Come Join the MCCDC team! The following POSITIONS ARE AVAILABLE: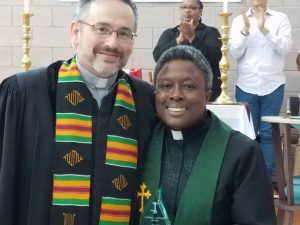 Program Director (Part-time)
Position Highlights
~Supports MCCDC's ministry leaders and programs
~Helps manage communications, relationship building and coordination across ministries
~Develops support systems to assist long-time and new members find their place in our ministries
~Develops and oversees a volunteer network to advance MCCDC's programming, mission and aspirations
~Facilitates new member classes
Operations Director (Full-time)
Position Highlights:
~ Responsible for the administrative and operational functions of MCCDC, including recordkeeping and church communication
~Entrusted with protecting MCCDC assets, including managing maintenance of our physical facilities with the Trustees
~Recruits, trains and supervises office and operations volunteers
~Maintains and coordinates church meeting/event calendar
Please send Statement of Interest and Resume to Rev. Elder Dwayne Johnson: RevDwayne@mccdc.com

Help Us Observe a Spiritually Rich Lent

Lent is here and it's a special opportunity for all the creative, faithful writers (and would-be writers) among us to contribute to our community spiritual life.
Feel free to contact Rev. Dr. Robin Hawley Gorsline, MCCDC's Writer/Theologian in Residence, at writer@robinhawleygorsline.comor by phone at 240/565-3441 or email if you have any questions or concerns. And be sure to watch your inbox for your daily inspiration!

"CHURCH NEWS"
Mark Your Calendar! Older Adult Ministry Chili /Hot Dog Sale,March 01 after 9 am and 11 am service in the Welcome Hall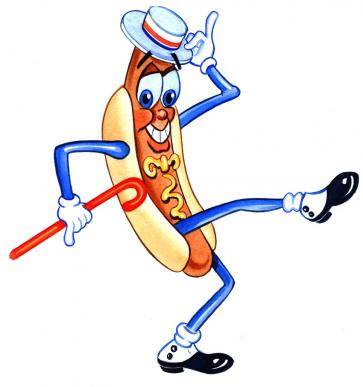 Come enjoy a tasty treat and Help the Older Adult Ministry raise funds.Contact Dale Madyun-Baskerville at 202-638-7373 if you have questions.

Security Awareness Training, March 21, 10 am to 12 pm & April 26, 2020 @ 9 am and 11 am Service, Security Drill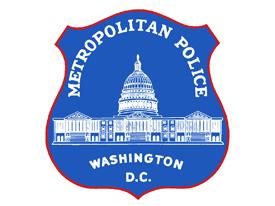 The Metropolitan Police Department will be conducting security awareness training to assist everyone in being more alert before, during, and after worship service?
This training will cover how to create a safer house of worship.
Topics include:
*Safety Team and Building Security
*Responses to Active Violence
This training is OPEN to ALL!!!!
For questions or more information contact please contact Dale Madyun-Baskerville or Rev. Cathy Alexander at revcathy@mccdc.com or 202-638-7373

COMING SOON….Wesley Young Adult Innovation Hub Team sponsors OPEN MIC.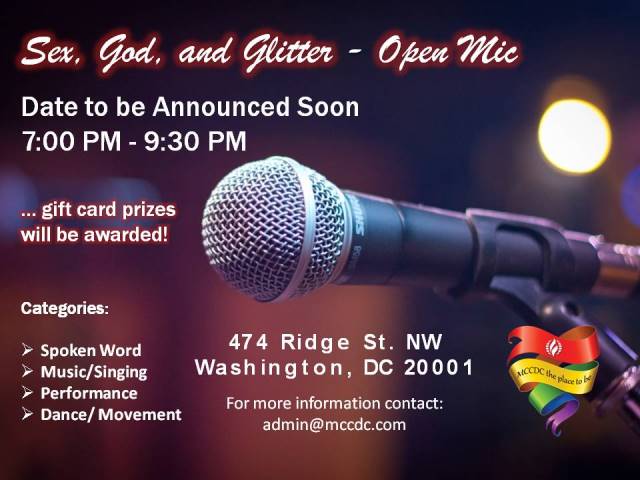 If you know a young adult that would like to participate please pass this information on.
We need your help to made this a successful community outreach event:
• Set up
• Food Service
• Clean up
Other assistance
If you have questions or desire to sign someone up, please contact Rev Cathy at revcathy@mccdc.com or 202-638-7373.

MCCDC Bible Study goes to Sight and Sounds Theater for the Play: QUEEN ESTHER
300 Hartman Bridge Road,Ronks, PA 17572 (800) 377-1277
Click On picture above to see QUEEN ESTHER 2020 Video Clip
When August 15, 2020
Time: Carpool leaves 9 am from MCCDC to Sight and Sounds
Cost: $79.00
SHOW STARTS AT 3 PM
NOTE!!!
INDIVIDUALS ARE RESPONSIBLE FOR DRIVING OR COORDINATING A RIDE TO AND FROM THEATER LOCATION!!!!
All Money Due No Later Than 28 June 2020!!!
Contact Dale Madyun-Baskerville baskerd6109@gmail.com or call 202-638-7373 for question or information.

Event Rental Space at MCCDC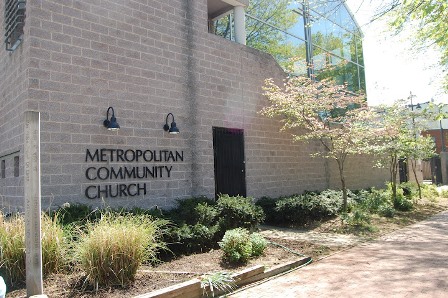 Are you or someone you know planning an upcoming event? Are you looking for a reasonably priced rental space with easy access to public transportation? Look no further.
Call MCCDC today at 202-638-7273 for rates and availability.
Click Here for more Information

Join Us on YouTube and subscribe to the MCCDC YouTube Channel!
Stay current on our video postings .
Click here to see more MCCDC Videos
Inspiration Videos, Metropolitan Community Church of Washington DC

"Ministry Spotlight"
Bible Study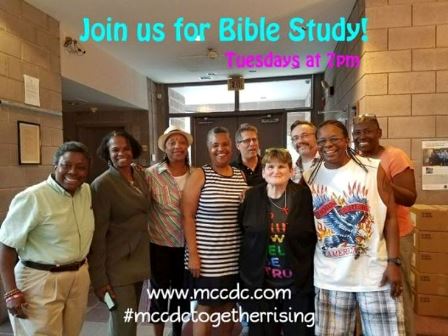 A time of community, fun, learning, and sharing!
Tuesdays from 7:00 – 8:00 PM in the Welcome Hall.
Click here to see the MCCDC 2020 Bible Study Schedule
For more information, please contact Dale Madyun-Baskerville at churchoffice@mccdc.com
or call (202) 638-7373.

Moving Spirit Dance Ministry Needs YOU!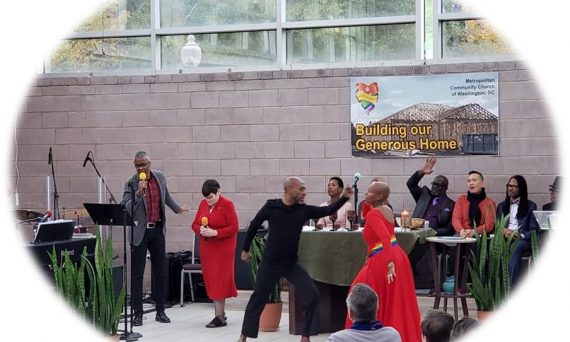 No Dance Experience needed just a willing spirit!
Come Join us for a time of community, fun, and sharing!
Tuesdays from
5:45 PM to 7:00 PM in the Sanctuary.
For more information, please contact Cathy Batson at churchoffice@mccdc.com or call (202) 638-7373.

Intercessory Prayer Team, "PRAY FIRST" for the New Year! Join us as we endeavor to start off 2020 in prayer!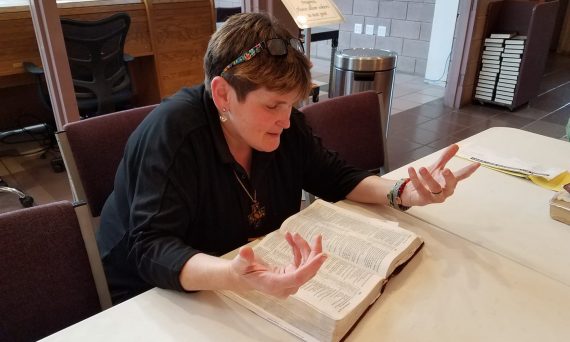 The Intercessory Prayer Team invites the congregation to "PRAY FIRST" for the New Year! Join us as we endeavor to start off 2020 in prayer by praying first in these five areas:
• Before getting out of bed
• Before driving or taking the metro/bus
• Before saying offensive or derogatory words
• Before making impulsive or important decisions
• Before going to sleep
We believe this will make a difference in our year and draw us closer to God and take us into the Lent season.
You can join us at intercessory prayer on the 2nd and 4th Wednesdays of the month in the Chapel. If you have questions or would like more information, please contact Jules at enjoyingtoday@hotmail.com.

Drama for a Day!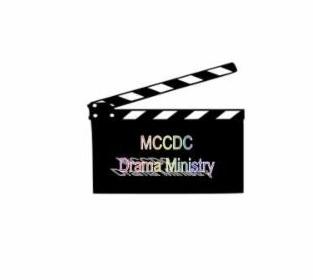 Have you ever wanted to write, direct or act for the drama ministry without making a long-term commitment? Now you can! Sign up to lead or participate in one of our monthly performances. For questions or information, please contact Jules at enjoyingtoday@hotmail.com

LiveStream Volunteer's Needed!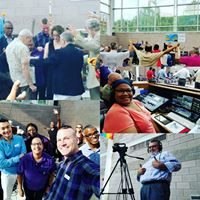 Volunteer! No experience is required. We will train you or someone you recommend. (Perhaps a student interested in picking up new skills?) Opportunities include:
o Producing the livestream itself on Sundays and for special events (greatest need)
o Assisting on Sundays by video recording and managing cameras
o Video editing (this requires access to your own computer and video editing software)
Share our message! Inspired by Rev. Dwayne's spiritual instruction? Moved by a praise & worship song? Post it on Facebook. Send a link to friends and family. They can tune-in to our livestream or watch worship services on demand at livestream.com/mccdc, through our website at mccdc.com, or browse clips on our YouTube Channel.
Click here to visit MCCDC YouTube channel
Email Johanna at mccdclive@gmail.com or talk to any one of the AV team members to volunteer or for more information

The Soundboard Ministry Needs YOU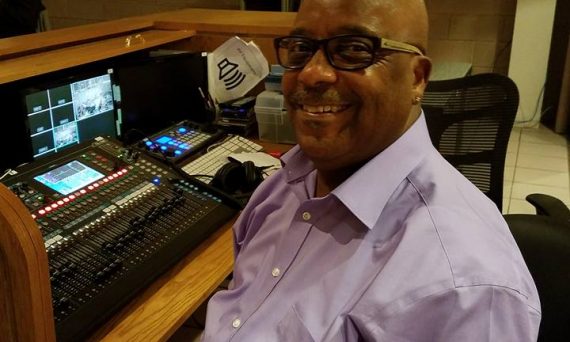 Soundboard volunteers are needed for 9 am and 11 am services. No experience needed!
You will be trained on a state of the art soundboard and learn how to set up mics for services.
Ideally, you will train at the 9 am service and continue training at the 11 am service, but we are flexible.
Please contact Michael Cunningham at mjcunningham2013@gmail.com or stop by to talk with any soundboard volunteer.

Hospitality Ministry Needed Volunteers and Treats
Hospitality personnel are needed to setup treats after 9 am and 11 am service. Also if you have hospitality items that you are willing to share and would like to support our Hospitality Ministry, please contact the church office at churchoffice@mccdc.com or 202-638-7373.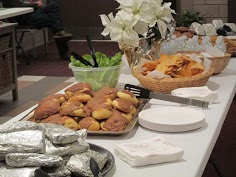 Items that are needed:
White Paper Towel Rolls
Coffee K-Pods
Tea
Box of Coffee Straws
Napkins
Fresh Apples
Fresh Oranges
Plums
Yogurt
Granola Bars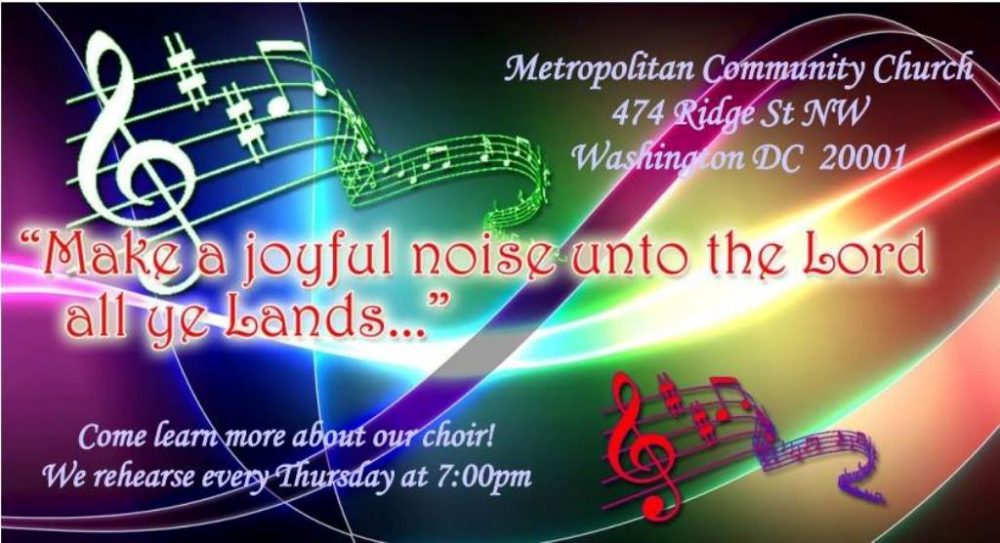 "

Prayer Corner
Please continue to hold in your prayers Keith Richardson who is in a Nursing Home.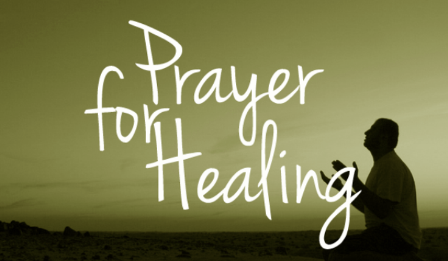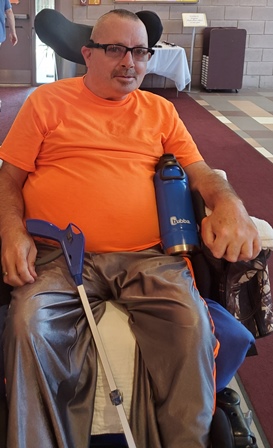 Join our Worship and Arts Ministry!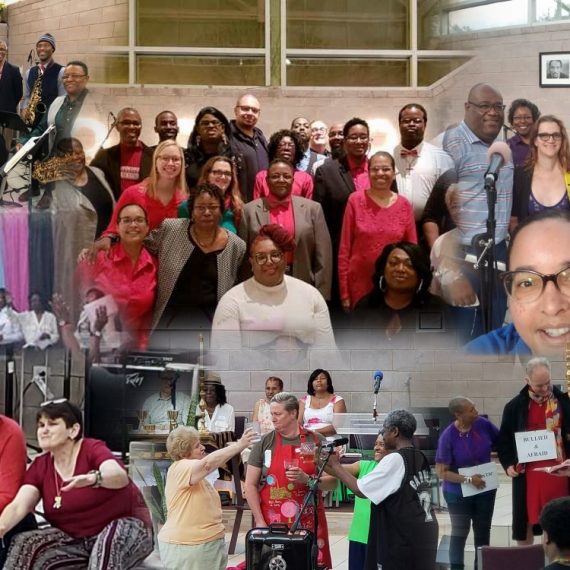 Ministry
Meeting Time
Contact
E-mail
9 AM Choir

Sunday

8:15 AM

Daniel Scearce
danscearce@aol.com
11 AM Choir

Thursdays

7:00 PM

Diedre Mouton Gray
msdeedeemusic@gmail.com
Dance
Every other Tuesday
5:00 – 6:45 PM
Cathy Batson
cathybatson1@verizon.net
Drama
Mondays
6:30 PM
Jules Christian
enjoyingtoday@hotmail.com
Eclectic Praise
Sundays
12:30 PM
Johanna Hardy
brassrat93@gmail.com