Communication from your MCCDC Leadership
Greetings MCCDC family,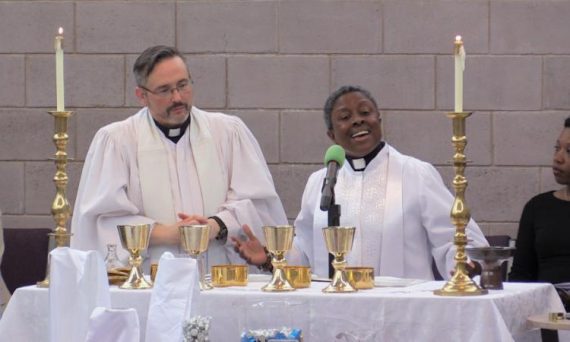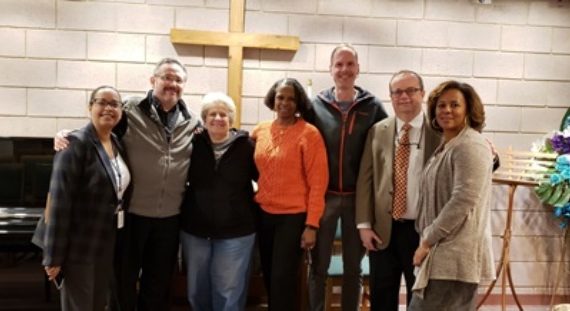 Our ability to offer virtual worship is because of your generosity! During this time, we ask that you remain prayerful and active around continued giving. You can give online at mccdc.com/donate, text your gift to (202) 999-3841, or mail your gift to 474 Ridge St. NW, Washington, DC 20001. If viewing on Sunday on livestream.com, you can hover your cursor over the screen and click the "donate" button.
Here's HOW to connect. You will be able to access Sunday's livestreams at 9 and 11am through our normal outlets (see below):
livestream.com/mccdc

https://www.facebook.com/MCC.Washington (Our Facebook page)
Any one of the above links will take you to our livestream feed on Sunday morning. Livestream.com and Facebook also provide for chat opportunities! If you have questions about the livestream and how to access, email our livestream ministry at mccdcav@gmail.com. Consider sharing the links with family and friends who may also be seeking worship opportunities during this time.
For more information and updates regarding COVID-19 please see https://coronavirus.dc.gov/
Blessings in God's service,
Click Here for Information from DC Gov on Coronavirus

Pastor Reflection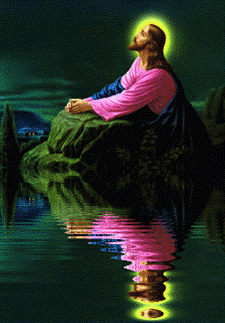 They went to a place called Gethsemane; and Jesus said to his disciples, "Sit here while I pray." Jesus took with him Peter and James and John and began to be distressed and agitated. And Jesus said to them, "I am deeply grieved, even to death. . ." ~Mark 14: 32-34
Jesus, during this season of Lent we've been seeking to enter your passion. We've been asking ourselves where we find ourselves in your story. You've offered challenging, risky questions. We've wrestled with questions of reputation, justice, anger, priorities, rejection and friendship. As this Lenten Season has progressed, so has global pandemic. Death and fear dominate the headlines. Jesus, beyond the headlines, where are you? Are you included in this pandemic story? As we have entered your story, have you entered ours?
JESUS: "My dear friends, all along I have promised to be with you. That is true today as it was long ago. See me in the Garden of Gethsemane (Mark 14:32-36). At that moment I was grieving a hurting world and much more: I was grieving the pain yet to come. I felt a depth of pain my disciples could not yet understand. They saw my tears and I said to them: 'I am deeply grieved, even to death…'
"See my tears again. I'm not ashamed to cry. Tears are a form of prayer, a way of praying from the heart, beyond the expression of words. I weep with you because I loved you then and I love you now. Our stories, though differently textured, are deeply connected. Our tears are also connected. Stay and pray with me. Know that on the other side of this passion, beyond fear and death, there is Resurrection Hope. Though pandemic has a voice, it does not have the final word. As I faced my greatest temptation, trial and ultimately death on the cross, I found comfort in one of my dearest Psalms: "Weeping may endure for a night, but joy comes in the morning" (Psalm 30:5).
"My friends, beyond pandemic there is hope. Your mourning will become morning. Eternal life is yours now and forever."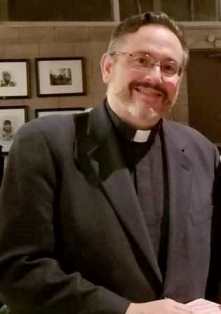 By Faith,
Rev. Elder Dwayne

"UP COMING EVENTS"
JOIN REV. DWAYNE IN PRAYER FROM NOON TO 12:30 PM Monday thru Friday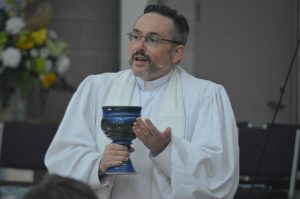 Phone Number:
646-558-8656
Code: 407 740 6668

Bible Study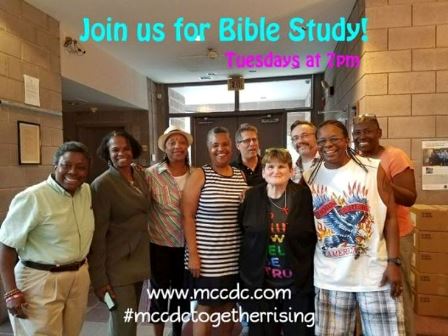 A time of community, fun, learning, and sharing!
Tuesdays from 7:00 – 8:00 PM
Via FREE ZOOM Video Conference Call
Click here to see the MCCDC 2020 Bible Study Schedule
For more information, please contact Dale Madyun-Baskerville at baskerd6109@gmail.com

Mid-week Praise Experience
Join us Wednesday from 7:00 to 7:30 via conference call for a 30-minute mid-week Praise Experience led by Ministers Diedre and Daniel. The phone number is 857-232-0476 and the code is 976702.

Come Join the MCCDC team! The following POSITIONS ARE AVAILABLE: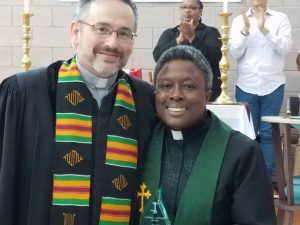 Program Director (Part-time)
Position Highlights
~Supports MCCDC's ministry leaders and programs
~Helps manage communications, relationship building and coordination across ministries
~Develops support systems to assist long-time and new members find their place in our ministries
~Develops and oversees a volunteer network to advance MCCDC's programming, mission and aspirations
~Facilitates new member classes
Operations Director (Full-time)
Position Highlights:
~ Responsible for the administrative and operational functions of MCCDC, including recordkeeping and church communication
~Entrusted with protecting MCCDC assets, including managing maintenance of our physical facilities with the Trustees
~Recruits, trains and supervises office and operations volunteers
~Maintains and coordinates church meeting/event calendar
Please send Statement of Interest and Resume to Rev. Elder Dwayne Johnson: RevDwayne@mccdc.com

MCCDC Easter Remembrances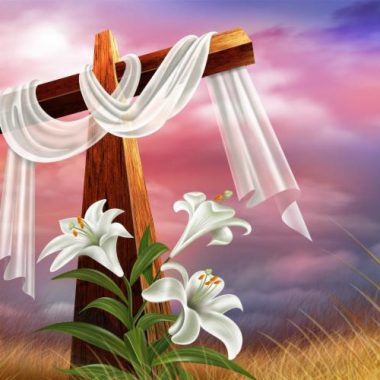 We invite you to remember someone you love with an Easter Remembrance. The names of those remembered will be included in the Sunday bulletin. Click on the link below and completed the remembrance form below and email form to churchoffice@mccdc.com
Click Here to print Easter Honor Remembrance Form 2020
Pay suggested donation of $20.00 on line at
Click here to Pay suggested Easter Remembrance Donation

"CHURCH NEWS"
Coronavirus Hotline DC, MD and VA
Washington DC
The GW Medical Faculty Associates at 202.741.3000 (8:00 am to 4:30 pm – Monday to Friday)
The triage team will ask you a few questions and determine if you will need to be contacted by triage nurses or provided more detailed information regarding your needs.
After hours, please call the GW Hospital Emergency Department at 202.715.4000
Cough, fever, and shortness of breath, are the three symptoms together that raise the concern for coronavirus,
coronavirus hotline at 1-855-600-3453
GW Medical CLEVELAND PARK
2902 Porter Street, NW
Washington, DC 20008
Phone: 202.525.5287
Mon-Fri: 8am-8pm
Sat-Sun: 8am-6pm
GW Medical MCPHERSON SQ
1101 15th St NW
Washington, DC 20005
Phone: 202.798.0100
Mon-Fri: 7am-7pm
Sat: 8am-4pm
GW Medical RHODE ISLAND AVE
2350 Washington Pl., NE
Suite 110N
Washington, DC 20018
Phone: 202.544.7580
Mon-Fri: 8am-8pm
Sat-Sun: 8am-6pm
Maryland
Cough, fever, and shortness of breath, are the three symptoms together that raise the concern for coronavirus,
coronavirus hotline at 1-855-600-3453
Kaiser Permanente Members there are five drive-through testing sites in Maryland and Virginia for patients who have a prescription in Gaithersburg, Largo, Woodbridge, Tysons and South Baltimore
Holy Cross Hospitals in Silver Spring and Germantown plan to test by the end of the week
Virginia Sites
Cough, fever, and shortness of breath, are the three symptoms together that raise the concern for coronavirus,
coronavirus hotline at 1-855-600-3453
Virginia Hospital Center in Arlington and a health-care system in Hampton Roads, Va., are testing people via drive-through
The Norfolk-based Sentara Healthcare system launched three drive-through screening and testing sites Monday outside their facilities in Hampton Roads Va

How to Protect Yourself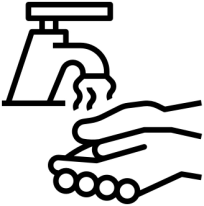 • Wash hands with soap and water for at least 20 seconds multiple times a day. An alcohol-based hand sanitizer can be used if soap and water are not available
• Avoid touching eyes, nose and mouth with unwashed hands
• Avoid close contact with people who are sick if possible
• Stay home when feeling sick [yet stay in touch with friends and family in other ways]
• Cover your cough or sneeze with a tissue, then throw the tissue in the trash [other sites have suggested covering coughs and sneezes with your elbow or sleeve]
• Clean and disinfect frequently touched objects and surfaces
Reaching Out to Your MCCDC Family
We encourage each of you to reach out to your MCCDC family members. If you have not seen someone in a while please call them or send them a note. Let one of the Pastoral Care minis

Join Us on YouTube and subscribe to the MCCDC YouTube Channel!
Stay current on our video postings .
Click here to see more MCCDC Videos
Inspiration Videos, Metropolitan Community Church of Washington DC

"Ministry Spotlight"
LiveStream Volunteer's Needed!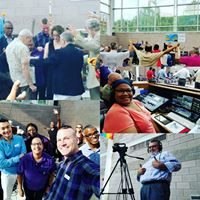 Volunteer! No experience is required. We will train you or someone you recommend. (Perhaps a student interested in picking up new skills?) Opportunities include:
o Producing the livestream itself on Sundays and for special events (greatest need)
o Assisting on Sundays by video recording and managing cameras
o Video editing (this requires access to your own computer and video editing software)
Share our message! Inspired by Rev. Dwayne's spiritual instruction? Moved by a praise & worship song? Post it on Facebook. Send a link to friends and family. They can tune-in to our livestream or watch worship services on demand at livestream.com/mccdc, through our website at mccdc.com, or browse clips on our YouTube Channel.
Click here to visit MCCDC YouTube channel
Email Johanna at mccdclive@gmail.com or talk to any one of the AV team members to volunteer or for more information

The Soundboard Ministry Needs YOU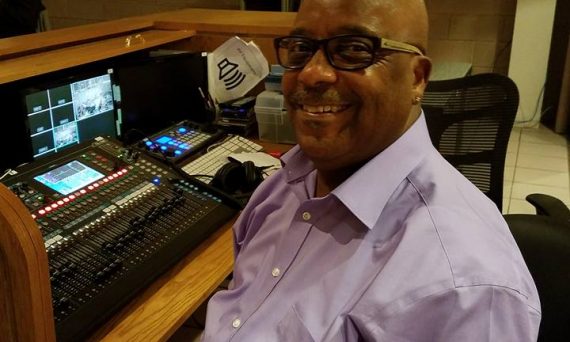 Soundboard volunteers are needed for 9 am and 11 am services. No experience needed!
You will be trained on a state of the art soundboard and learn how to set up mics for services.
Ideally, you will train at the 9 am service and continue training at the 11 am service, but we are flexible.
Please contact Michael Cunningham at mjcunningham2013@gmail.com or stop by to talk with any soundboard volunteer.

Prayer Corner
Please continue to hold in your prayers Keith Richardson who is in a Nursing Home.