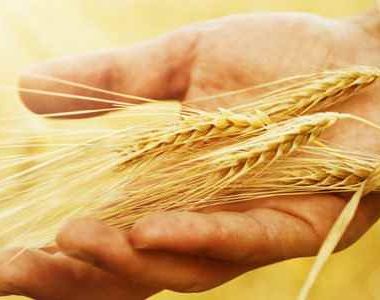 "The harvest is plentiful, but the workers are few; therefore ask the Lord of the harvest to send out workers into the harvest." –Jesus, Matthew 9:37-38
Yesterday morning, I spoke with one who is feeling hopeless. One of the comments was: "It is sad to bring a child into this world." Later, on the noon prayer call, one of the callers offered the praise report of a new great grandchild, born this morning at 9:11 a.m.. The time of the birth gives fresh meaning to 911. The middle name of this new child is Elijah, and several on the call spoke to the prophetic hope of the name.
Where does one find hope today? There is no hope without justice, so every time I see someone working for justice, I see hope. Last Friday, I was invited as a member of the Mayor's Interfaith Council to be present for the raising of the new street sign at what is now Black Lives Matter Plaza. I found hope in the massive gathering. Just the Monday before, that was the location where tear gas was used against peaceful protestors. It was also the location where the Bible was abused: lifted high for the cameras in a photo op calling for domination. Afterwards, the location was quickly reclaimed as sacred ground, a gathering place for justice workers.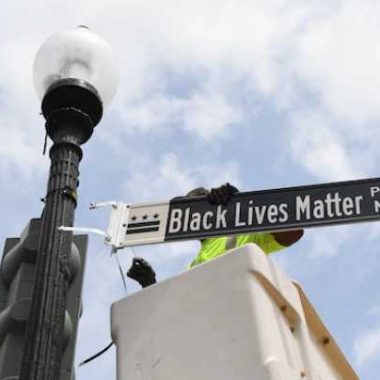 As one of the older adults in the crowd at that intersection, I felt energized by being surrounded by new generations of hope, showing up to answer the call to demand justice now. The massive crowds all around the world are actively transforming the murder of George Floyd into radical change. In the spirit of the call of Jesus from Matthew 9:37-38, the workers of justice are no longer few. It is time for the harvest of justice.
This Sunday, we begin a new theme: Gardens of Life. It is a theme that aligns with Pride Celebrations, speaking life in the midst of pandemic, justice work, summer activities, and so much more. Gardens are places of promise and hope. Gardens are places of beauty, diversity, and vibrancy. Join us each Sunday this summer at 9:00 and 11:00 a.m. as we worship together, experiencing God and community.
This Sunday, I'll be reflecting on Matthew 9:35-10:23 and how all of us, from all generations, can be workers of justice in God's garden, where racism in its overt and covert forms must be uprooted so that all may flourish.
I have never been more hopeful.
By Faith,
Rev. Elder Dwayne Johnson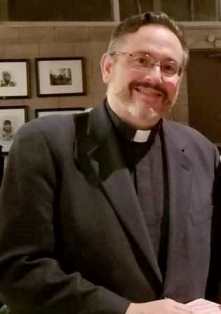 MCCDC Announcements
Poor People's Campaign LGBTQ+ Collective Virtual Town Hall and Pride Celebration

On June 13 from 3PM to 4:30PM EST, the Freedom Center for Social Justice, along with other LGBTQ+ and LGBTQ+ affirming organizations will be gathering for a Pre-June 20 Town Hall and Pride Celebration .
Join to hear from LGBTQ+ visionaries and to collectively honor the legacy of LGBTQ+ Click Here to RSVP

Virtual Hospitality Half Hour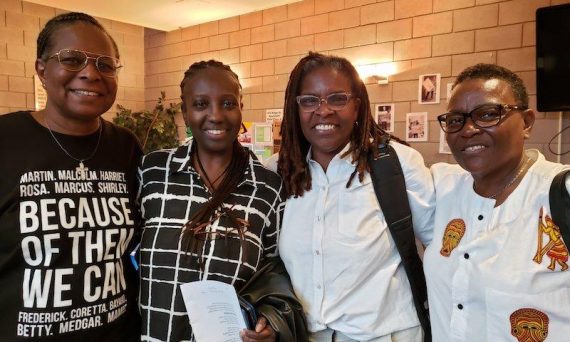 Please join us for virtual hospitality time this Sundays after worship services, starting at 12:30 p.m. Eastern time. Connect via Zoom or dial in by phone.
Click here to Join Zoom Meeting
· Or launch Zoom and enter Meeting ID : 891 4916 8027
· Or dial in by phone, (301) 715-8592, using the same Meeting ID above
If you're new to Zoom, here's a tutorial on joining a meeting. You do not need an account.

Celebrate Fathers' Day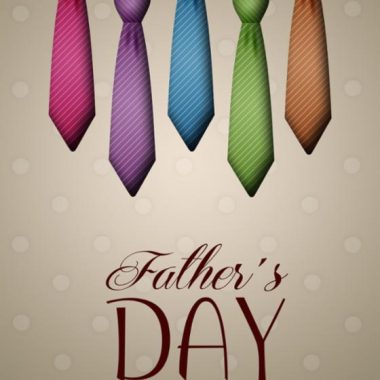 Some of us say "pop". Others say "pa-pa". Still others say "dad". Whatever name you may use, we want to celebrate all of our fathers and father-figures. Please send us a head-shot with their name spelled exactly as you want and we will fill the sanctuary with the wonderful pictures that you send. Send them to Minister Diedre at msdeedeemusic@gmail.com by Wednesday June 17. For additional information contact Diedre directly.

MCCDC Writers Ministry Meeting next date is 20 June 2020 at 10 am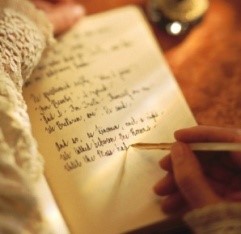 MCCDC's Writing Ministry had a successful first meeting last weekend. The next gathering is planned for 10:00 am to 12:00 pm on Saturday, June 20, 2020. We will explore seasonal devotions, spiritual writing-prayers, benedictions, and poems. Email Rev. Dr. Robin at writer@robinhawleygorsline.com for more information.

Update Browser Require to View MCCDC Live Stream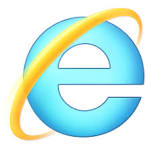 As of June 16, 2020, Vimeo Livestream will no longer support playback on Internet Explorer 11 (IE11). to see Live Stream Services.
You will need to update your web browser in order to see MCCDC Live Stream services.
Click here for details on what you need to upgrade.

Electronic Giving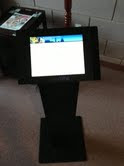 Here is an opportunity to cover the electronic giving transaction fee so that 100% of your donation goes to MCCDC.
Beginning Sunday, May 24, 2020, each time that you make your donation electronically, you will have the option to add $2.00 to help cover the electronic giving transaction fee.
Just Place a check mark next to the statement:
I would like to add $2.00 to help cover the transaction fee so that 100% of my donation supports MCCDC

JOIN REV. DWAYNE IN PRAYER FROM NOON TO 12:30 PM Monday thru Saturday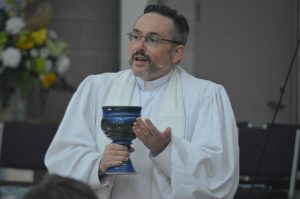 Phone Number: 646-558-8656, Code: 407 740 6668

Bible Study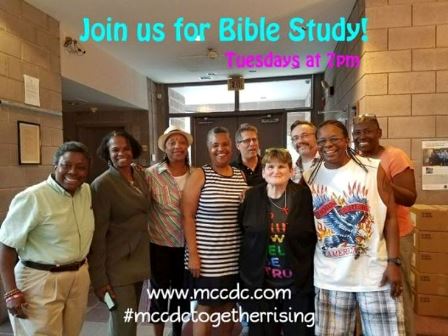 A time of community, fun, learning, and sharing!
Tuesdays from 7:00 – 8:00 PM
Via FREE ZOOM Video Conference Call
Click here to see the MCCDC 2020 Bible Study Schedule
Phone Call in number is: 301 715 8592 US,Meeting ID: 434 566 329
Password: Email Dale Madyun-Baskerville at mccdcbiblestudy@mccdc.com for login invitation

Come Join the MCCDC team! The following POSITIONS ARE AVAILABLE: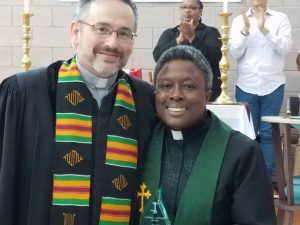 Program Director (Part-time)
Position Highlights
~Supports MCCDC's ministry leaders and programs
~Helps manage communications, relationship building and coordination across ministries
~Develops support systems to assist long-time and new members find their place in our ministries
~Develops and oversees a volunteer network to advance MCCDC's programming, mission and aspirations
~Facilitates new member classes
Operations Director (Full-time)
Position Highlights:
~ Responsible for the administrative and operational functions of MCCDC, including recordkeeping and church communication
~Entrusted with protecting MCCDC assets, including managing maintenance of our physical facilities with the Trustees
~Recruits, trains and supervises office and operations volunteers
~Maintains and coordinates church meeting/event calendar
Please send Statement of Interest and Resume to Rev. Elder Dwayne Johnson: RevDwayne@mccdc.com

"Ministry Spotlight"
Join Us on YouTube and subscribe to the MCCDC YouTube Channel!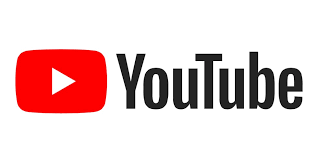 Click here to see more MCCDC Videos

LiveStream Volunteer's Needed!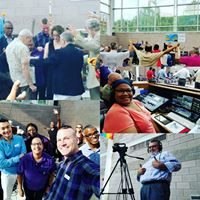 Volunteer! No experience is required. We will train you or someone you recommend. (Perhaps a student interested in picking up new skills?) Opportunities include:
o Producing the livestream itself on Sundays and for special events (greatest need)
o Assisting on Sundays by video recording and managing cameras
o Video editing (this requires access to your own computer and video editing software)
Share our message! Inspired by Rev. Dwayne's spiritual instruction? Moved by a praise & worship song? Post it on Facebook. Send a link to friends and family. They can tune-in to our livestream or watch worship services on demand at livestream.com/mccdc, through our website at mccdc.com, or browse clips on our YouTube Channel.
Click here to visit MCCDC YouTube channel
Email Johanna at mccdclive@gmail.com or talk to any one of the AV team members to volunteer or for more information

The Soundboard Ministry Needs YOU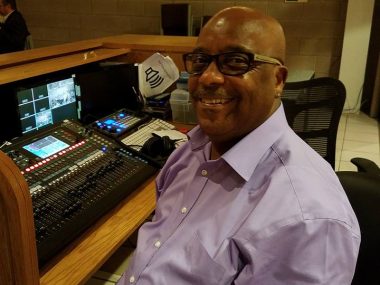 Soundboard volunteers are needed for 9 am and 11 am services. No experience needed!
You will be trained on a state of the art soundboard and learn how to set up mics for services.
Ideally, you will train at the 9 am service and continue training at the 11 am service, but we are flexible.
Please contact Michael Cunningham at mjcunningham2013@gmail.com or stop by to talk with any soundboard volunteer.

"CHURCH NEWS"
Coronavirus Hotline DC, MD and VA
Washington DC
After hours, please call the GW Hospital Emergency Department at 202.715.4000
GW Medical CLEVELAND PARK- Phone: 202.525.5287
GW Medical MCPHERSON SQ- Phone: 202.798.0100
1101 15th St NW
GW Medical RHODE ISLAND AVE- Phone: 202.544.7580
Click Here to go to DC Government Corona Virus Web Site
Maryland
Cough, fever, and shortness of breath, are the three symptoms together that raise the concern for coronavirus,
coronavirus hotline at 1-855-600-3453
Click Here to go to Maryland Government Corona Virus Web Site
Virginia
Cough, fever, and shortness of breath, are the three symptoms together that raise the concern for coronavirus,
coronavirus hotline at 1-855-600-3453
Click Here to go Virginia Government Corona Virus Web Site

Prayer Corner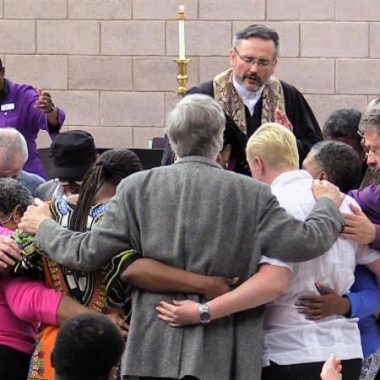 Please lift the following people up during your prayer time:
* George Kerr, III * Mama Cee's sister and niece * Rose Williams,* Lynn Sulyma, * Esther Smith * Marcus Garnett * Renee Valentine * Elaine Durden-Hunter's mother, Earline * T. Green * Evelyn Jones,* Travis, Jerry Giem's Nephew * Valerie Myers' son Donald * Anthony Goode * Larry Harris recent lost of husband Ted Shaffer * Bob Jones' son Chuck & wife Karen * Steve Sloane * Glenn Conrad * Arden Shutt *Renee Valentine's brother *Kim Battle *Juanita Dara * Jeffrey Luckenbach * Bill Campbell, * Keith Richardson * Delores Fowler's sister, Mrs Jenifer Keys passing