This Week's Reflection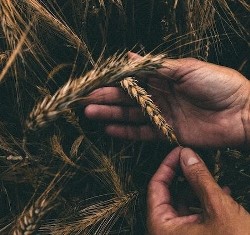 "Great and significant as is the harvest in nature, the most pertinent kind of in-gathering for the human spirit is what I call 'the harvest of the heart.'" ~Howard Thurman
As the seasons change the signs of harvest are everywhere. The Safeway near the church has large, vibrant displays of pumpkins, apples and sunflowers. The air is crisp. Pumpkin spice is not only on every menu, it seems to be a state of mind, perhaps even an invitation.
The surrounding changes invite reflection on the changing seasons of our spiritual lives. We are invited to the harvest of the heart, made possible by planting spiritual seeds that with waiting result in the harvest of spiritual fruit that nourishes. In our scripture for Sunday from Luke 17:5-10 Jesus compares faith to a mustard seed. It is part of Jesus' response to his apostles when they ask, "Increase our faith!" Could Jesus be responding, "Have you even planted the seeds of faith yet?" There is no fruit without planting and waiting.
The complementary scripture from 2 Timothy 1:1-7 describes the importance of roots. Paul encourages Timothy to stay rooted in the sincere faith that first lived in his grandmother Lois and his mother Eunice. The harvest of such rootedness: a strong and growing faith: "For God did not give us a spirit of cowardice, but rather a spirit of power and of love and of self-control" (2 Timothy 1:7).
What seeds grow faith? We'll explore this and related questions this Sunday at 9a.m. and 11a.m. Eastern in the Sanctuary, and also online and on demand.
In the meantime, I invite you to join me in reflection on another complementary scripture, Galatians 6:9: "Let us not become weary in doing good, for in the fullness of time we will reap a harvest if we do not give up."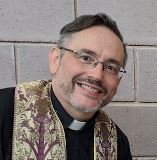 Grace and Peace,
Rev. Elder Dwayne Johnson

Worship Volunteer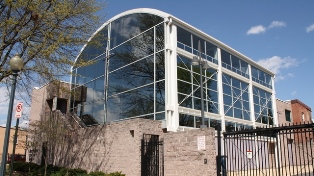 We still need volunteers to sustain in-person worship. Please visit volunteer.mccdc.com and fill out the form for the dates and positions in which you can serve your church. Have questions about roles and responsibilities? Contact Chocolatté Miller, chocolatte.miller@outlook.com

Older Adult Ministry

Our Older Adult Ministry will meet via Zoom this Sunday, October 2nd at 1:00 p.m. ET. We will discuss our projected quarterly schedule of discussion topics and activities for the new year.
• Click here to open Zoom and join automatically
• Launch Zoom and enter Meeting ID 824 9552 3942
• Dial (301) 715-8592 by phone, using the same Meeting ID

Walk & 5K to End HIV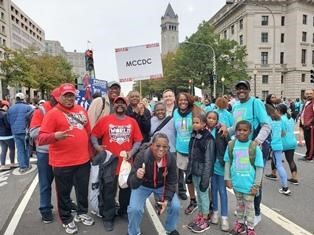 Join MCCDC in the 36th annual Walk & 5K to End HIV on Saturday, October 22,at 9 AM
NOTE: NEW IN PERSON LOCATION IS: Gateway DC Pavilion, 2700 Martin Luther King Jr Ave SE, Washington, DC 20032. You can sitll particiate VIRTUALLY as well.
Click here to donate or join our team.
Contact Dale Madyun-Baskerville at baskerd6109@gmail.com for more information.

MCCDC Leadership Opportunity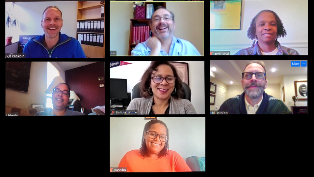 Are you looking for a new way to serve your MCCDC community? Can you envision yourself in a leadership position? And do you have a passion for innovation, hands-on implementation, and transparency? Then we might have just the right opportunity for you!
The Board of Directors is looking for motivated and qualified candidates to run for one of the three open seats on MCCDC's Board. Two positions will be open due to term expirations in 2022, and one appointed Board Member's position will also become available in December.
If you feel called and have been a member of MCCDC in good standing for the past six months, you are eligible to run. Please submit a brief resumé and letter of interest to knutpanknin@gmail.com and churchoffice@mccdc.com no later than Sunday, October 16, 2022.

Monkeypox 101
Metropolitan Community Churches in Florida are hosting a virtual panel discussion titled "Monkeypox: What you need to know" on Monday, October 17th at 7:00 p.m. ET.
Registration is required for this event!
Please click this link to register! (And share it with your congregations, family and friends!)

Pathways 2 Generosity, Prayer #32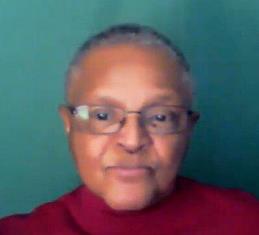 "Those who need money and those who can give money meet on the common ground of God's love." Henri Nouwen
Dear God, thank you for the energy of money that flows and weave within the fabric of our lives. Help us to always use wisdom and kindness in distributing monies where needed. We are grateful for Metropolitan Community Church of Washington DC and all ministries who work with communities throughout the world spreading God's love with kindness and the joy of being.
We know that you created each of us a unique individual with gifts to share generously with others, be it financial wealth, time, and the many talents and treasures that you have given us. Thank you God for all gifts whether it is five talents, two talents or the one talent that is entrusted us to nurture and grow more abundantly. From the well of spiritual prosperity, we give generously of our financial wealth and "meet on the common ground of God's love" who has given us the wonderful gift of eternal life. Praise your many names. Amen
"Let them shout for joy and be glad, who favor my righteous cause; and let them say continually, Let the Lord be magnified, who has pleasure in the prosperity of God's servant." Psalm 35:27
Clara Carter
MCCDC Prayer Supporter

Barnabas Culture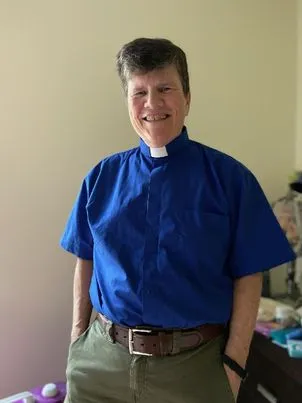 One by the name of Joseph, in Acts 4:36 was called "Barnabas" by the Apostles, because he had an encouraging spirit. His words consoled and encouraged those who heard him. For those interested in learning more about Barnabas Culture, MCCDC Ministry Intern Rev. Teresa Tygart will host training sessions 7:00 p.m. Eastern, Thursday. Click Here to Join The Zoom Thursday Nights For more information or questions Email preachertygart@gmail.com.

Support for Tim Helm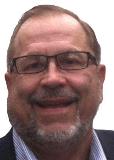 Beloved longtime MCCDC member Tim Helm is recovering from spinal and back wound complications at BridgePoint Hospital on Capitol Hill. Tim welcomes your calls in the afternoon and evening at (202) 368-9877.
Tim, our love and prayers are with you!
~Your MCCDC Family

Prayer Corner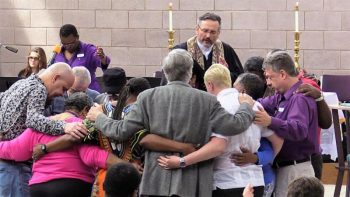 Please lift the following people up during your prayer time:
• Bob Jones • Tim Helm • Min. Diedre Gray • Mark Kelley and Bill Campbell • James Newkirk ? Denise Wright, her mother Lucy Mae Coombs and her aunt Lottie Mae King. • Rose Williams• Cecilia Hayden-Smith and Esther Smith's health• Delores Fowler • Vernessa D. Wilson • Family of Ms. Brittany Harrell • Bob Jones' son Chuck & wife Karen • Jerry Giem, nephew & son • Kia Murphy • Veronica Franklin• Rev. Dr. Robin Hawley Gorsline • Glenn Conway • Michelle Lax •Anthony Goode • Valeria Myers' children Chantelle & Donald • George Kerr, III • Randy Punley • Lynn Sulyma • Marcus Garnett •Renee Valentine's brother • Arden Shutt • Evelyn Jones• Steve Sloane • Jeffrey Luckenbach • Cathy Batson's niece Lisa • Cynthia Melman •Kim Battle • Joshua Benkins' father Isaac •Elaine Durden-Hunter's mother Earline • Angela Terrell • Carol Washington for the peaceful transition of her mother • Mike Washington •Angela Dodd for healing •Buck Carlson •Lolita Gleaton for healing from her cancer • Cameron & Sabrina Beauford for the health of their unborn baby

"Church Ministries & Events"


Virtual Choir
Come and join the Virtual Voices of MCC Choir! Lift your voice in our virtual rehearsals while singing from the comfort of your home. For more info, email Music Minister Deidre Mouton Gray at msdeedeemusic@gmail.com.
Spiritual Gifts, Get Involved!
Your're invited to consider sharing your spiritual gifts by making a Scripture Reading Video or sharing a Video Testimony on what MCCDC means to you.
It does not have to be long and the AV team is standing by to help you with the video. Please email me at revdwayne@mccdc.com for more information.
Moving Spirit Dance Ministry
Come dance for God! No experience needed. Email Cathy Batson at cathybatson1@verizon.net for more information. Check out past performances on our YouTube channel, including "I Can Only Imagine" (April 2019) and "Mighty River"(February 2018).
Singing to God
Join the Virtual Voices of the MCC Choir. Lift your voice in our virtual rehearsals while singing from the comfort of your home. Email Music Minister Diedre Gray at msdeedeemusic@gmail.com
JOIN PRAYER FROM NOON TO 12:30 PM Monday thru Saturday
Join Zoom Meeting
https://us02web.zoom.us/j/7078722334
Meeting ID: 707 872 2334
The dial in is 301-715-8592
Meeting ID: 7078722334
Intercessory Prayer Team
Meets the 2nd and 4th Thursdays each month at 7 pm
Contact LaMar Jenkins at 202-750-08887
Bible Study Tuesdays at 7:00 pm Eastern
Click here to Join Zoom Meeting: https://us02web.zoom.us/j/434566329
or Dial: (301) 715-8592 ,Meeting ID: 434 566 329
Contact Dale Madyun-Baskerville at mccdcbiblestudy@mccdc.com for more information.
Pastoral Care Meeting
Meet 1st and 3rd Wednesday, each month at 6::30pm
Contact pastoralcare@mccdc.com for more information or interest in joining this vibrant church ministry this Fall
Writing Ministry
Meets Monthy
For more information, contact Jacqueline Laughlin at yemayah@icloud.com.
Barnabas Culture Sessions
Barnabas Culture, Session 7:00 p.m. Eastern, Thursday. Click Here to Join The Zoom Thursday Nights. For more information contact MCCDC Ministry Intern Rev. Teresa Tygart at Email preachertygart@gmail.com.

Join Us on YouTube and subscribe to the MCCDC YouTube Channel!