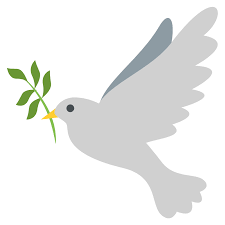 "The peace of God that exceeds all understanding will keep your hearts and minds safe." ~Philippians 4:7
Have your habits changed during the pandemic? Some report an increase in binge watching, junk food snacking, and disrupted sleep patterns. Sometimes unhealthy habits have a way of sneaking in, no effort required. However, it takes effort to notice the habits and change them before they become ingrained.
While unhealthy habits develop easily, strong habits require intention. Our scripture for Sunday from Philippians 4:1-9 invites us to intentionally choose and practice habits that will foster peace. Paul is writing from prison, yet his tone is both joyful and serene. He is addressing a conflict between two people that is rippling out to impact the broader community. He addresses the conflict not by getting drawn into personalities or agendas, but by teaching practices that will address the overall climate and not just the symptoms.
Paul's teaching, though addressing a particular conflictive situation, has relevance for all individuals or communities that seek to live in peace. Peace is a way of living that flows from peaceful habits. These habits include rejoicing, gentleness, awareness, prayer, excellent thoughts and consistent action.
In Sunday's message I encourage us to consider these habits, practice them, and then cultivate them to steady us through these difficult times. These habits are not only for these times. These habits are the way to live for the rest of our lives. Paul says it simply: "Practice these things: whatever you learned, received, heard, or saw in us. The God of peace will be with you" (Philippians 4:9).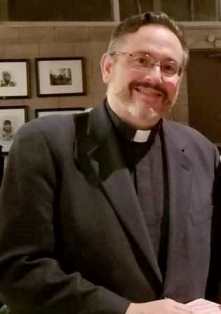 By Faith,
Rev. Elder Dwayne

MCCDC Announcements
Giving Survey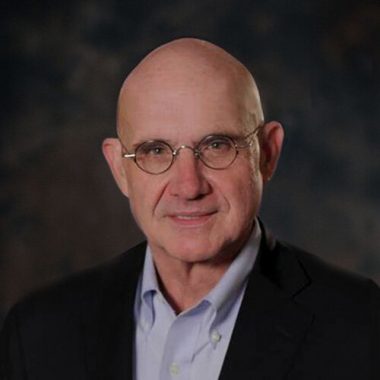 Thanks to all who participated in our Giving & Generosity webinar with Tom Melzoni last month. Please take five minutes and click here to complete a brief survey so Horizons Stewardship can better advise MCCDC leadership on our journey to expand our ministries. You may remain anonymous if you prefer.
(Missed the webinar? Watch a four minute conversation between Tom and our pastors. Or watch Tom's sermon, "Do You Fear Faith?")

MCCDC Leadership Opportunity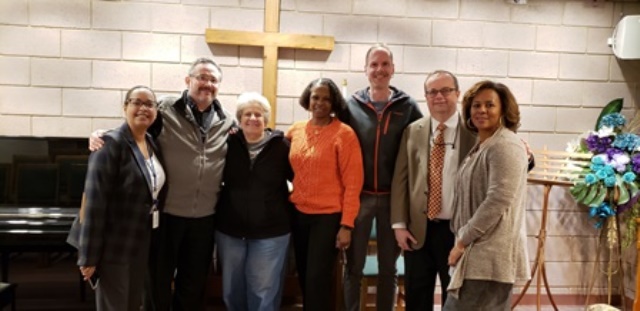 Are you looking for a new way to serve your MCCDC community? Can you envision yourself in a leadership position? And do you have a passion for innovation and hands-on implementation during this challenging time? Then we might have just the right opportunity for you!
The Board of Directors is looking for motivated and qualified candidates to run for seats on the Board of Directors this year. Two positions will be open due to term expirations in 2020. We are looking for a diverse group of people with the spiritual gifts of leadership, discernment, and compassion. We are especially looking for people with practical experience in strategic planning, financial management/fundraising, policy development, program oversight, or legal matters.
If you feel called and have been a member of MCCDC in good standing for the past six months, you are eligible to run. Please submit a brief bio and a letter of interest to the Board or the church office by Sunday, October 18th.
You are also encouraged to talk to Senior Pastor Rev. Elder Dwayne Johnson or Board Member Knut Panknin if you have questions or would like to receive more information.

Join MCCDC Team HIV Virtual Walk & 5K to End HIV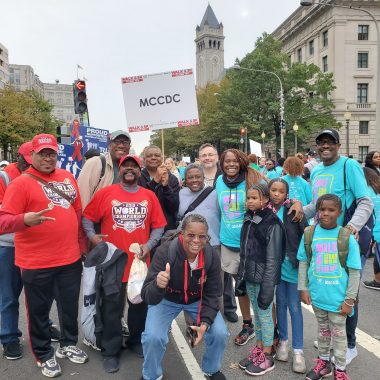 On Saturday, October 24, We are participating in the 34th annual Walk & 5K to End HIV benefiting the HIV programs and services of Whitman-Walker Health.
While we may not be able to walk side-by-side this year, we can come together virtually to share stories, support one another, and raise money to save lives.
Date: Saturday, October 24, 2020
Time: 7:00 AM – 12:00 PM
Location: Virtual Walk
Click Here For More Information and Join The team

Join MCCDC's Bible in 90 Days Journey 2021!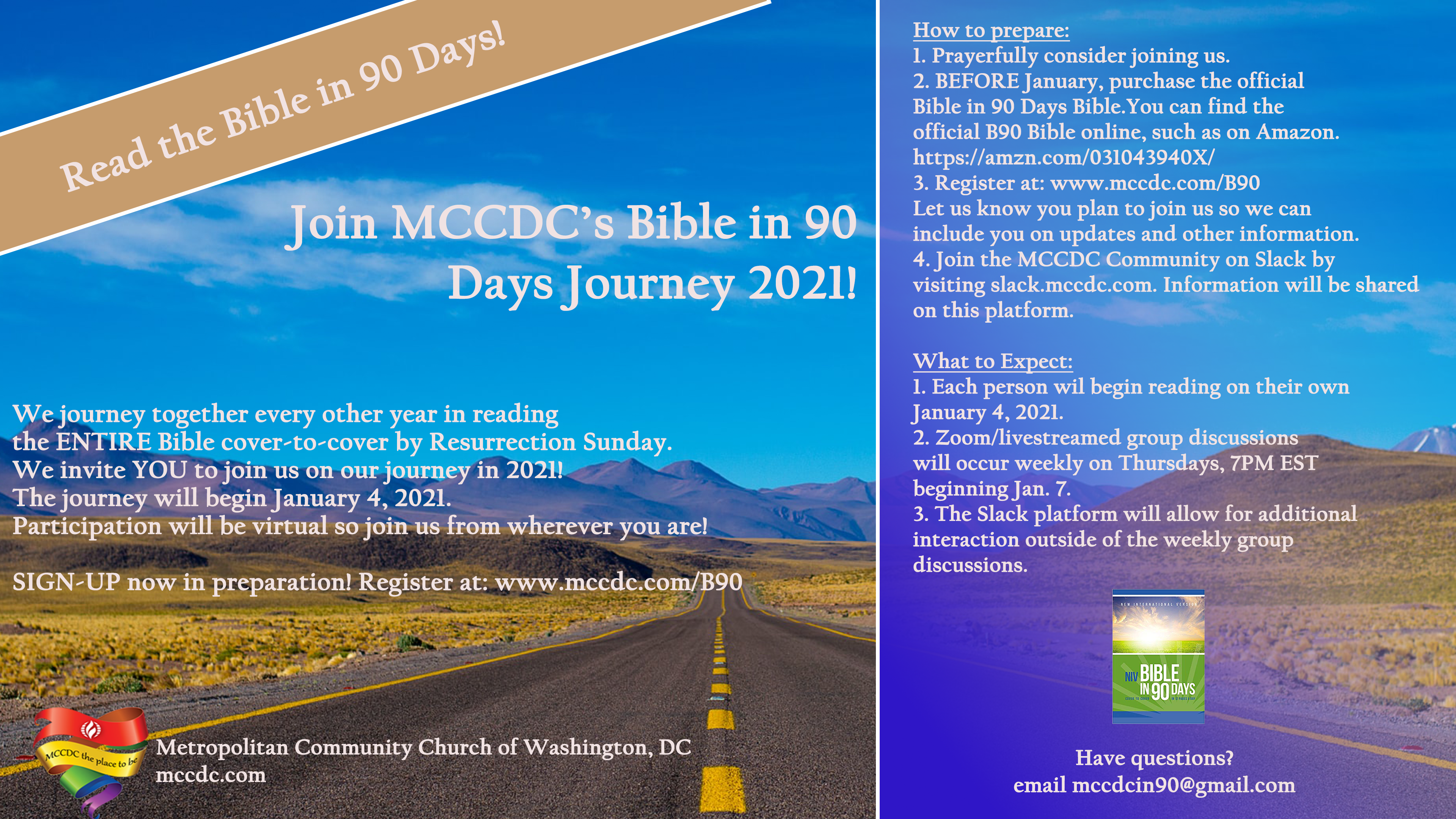 "Save These Dates"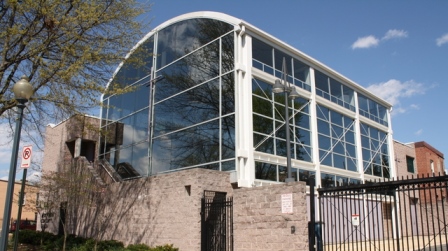 We will hold our annual Congregational Forum on Sunday, November 1st, following worship services. Two weeks later, on November 15th, we'll hold our Congregational Meeting for active members to approve the 2021 budget and elect new board members.

Writers' Ministry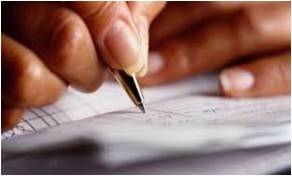 Our Writers' Ministry has scheduled their next three Zoom meetings, from 10:00 a.m. to noon Eastern on:
• Saturday, October 31st
• Saturday, November 21st and
• Saturday, December 19th.
Contact Rev. Dr. Robin Hawley Gorsline, writer@robinhawleygorsline.com, for more information

Security Awareness Training, November 22, at 1 PM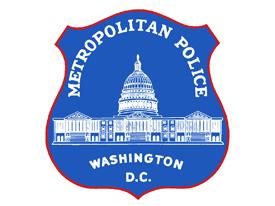 The Metropolitan Police Department will be conducting security awareness training to enhance our security awareness before, during, and after worship service.This event is open to all who attend MCCDC!
This training will cover how to create a safer house of worship. Topics include:
• Building Security
• Responses to Active Violence
• Crime Reporting
• Emergency Preparedness
For questions or more information contact please contact Dale Madyun-Baskerville or baskerd6109@gmail.com

"Virtual Church Events"

Virtual Choir
Come and join the Virtual Voices of MCC Choir! Lift your voice in our virtual rehearsals while singing from the comfort of your home. For more info, email Music Minister Deidre Mouton Gray at msdeedeemusic@gmail.com.
Spiritual Gifts, Get Involved!
Your're invited to consider sharing your spiritual gifts by making a Scripture Reading Video or sharing a Video Testimony on what MCCDC means to you.
It does not have to be long and the AV team is standing by to help you with the video. Please email me at revdwayne@mccdc.com for more information.
Moving Spirit Dance Ministry
Come dance for God! No experience needed. Email Cathy Batson at cathybatson1@verizon.net for more information. Check out past performances on our YouTube channel, including "I Can Only Imagine" (April 2019) and "Mighty River"(February 2018).
JOIN REV. DWAYNE IN PRAYER FROM NOON TO 12:30 PM Monday thru Saturday
Phone Number: 646-558-8656, Code: 407 740 6668
Intercessory Prayer Team
Meets the 2nd and 4th Thursdays each month at 7 pm
Contact LaMar Jenkins at 202-750-08887
Drama Ministry Practice Via Zoom
The 3rd Mondays each month at 6:30 pm Eastern
Contact Clara Carter at c4mcarter26@gmail.com for information
Bible Study
Tuesdays at 7:00 pm Eastern
Click here to Join Zoom Meeting: https://us02web.zoom.us/j/434566329
or Dial: (301) 715-8592 ,Meeting ID: 434 566 329
Contact Dale Madyun-Baskerville at mccdcbiblestudy@mccdc.com for more information.
Pastoral Care Meeting
Meet 1st and 3rd Wednesday, each month at 6::30pm
Contact pastoralcare@mccdc.com for more information or interest in joining this vibrant church ministry this Fall

"Ministry Spotlight"
Join Us on YouTube and subscribe to the MCCDC YouTube Channel!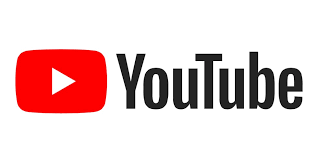 Click here to see more MCCDC Videos

LiveStream Volunteer's Needed!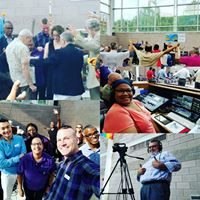 Volunteer! No experience is required. We will train you or someone you recommend. (Perhaps a student interested in picking up new skills?) Opportunities include:
o Producing the livestream itself on Sundays and for special events (greatest need)
o Assisting on Sundays by video recording and managing cameras
o Video editing (this requires access to your own computer and video editing software)
Share our message! Inspired by Rev. Dwayne's spiritual instruction? Moved by a praise & worship song? Post it on Facebook. Send a link to friends and family. They can tune-in to our livestream or watch worship services on demand at livestream.com/mccdc, through our website at mccdc.com, or browse clips on our YouTube Channel.
Click here to visit MCCDC YouTube channel
Email Johanna at mccdclive@gmail.com or talk to any one of the AV team members to volunteer or for more information

The Soundboard Ministry Needs YOU!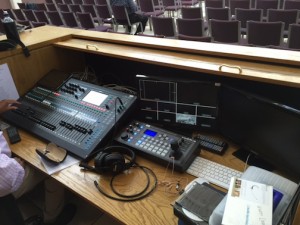 Soundboard volunteers are needed for 9 am and 11 am services. No experience needed!
You will be trained on a state of the art soundboard and learn how to set up mics for services.
Ideally, you will train at the 9 am service and continue training at the 11 am service, but we are flexible.
Please contact Michael Cunningham at mjcunningham2013@gmail.com or stop by to talk with any soundboard volunteer.

Prayer Corner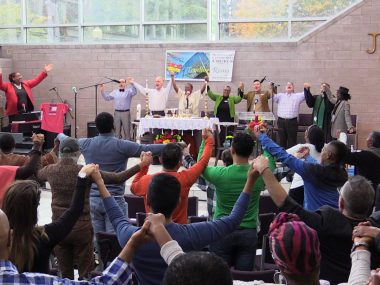 Please lift the following people up during your prayer time:
* Jerry Giem's Son, *Jason and Nephew, Travis * Valeria Myers' daughter Chantelle * Michelle Lax *George Kerr, III * Mama Cee's sister and niece * Rose Williams * Randy Punley * Lynn Sulyma * Esther Smith * Marcus Garnett * Renee Valentine * Rose Herring * Elaine Durden-Hunter's mother, Earline * T. Green * Evelyn Jones * Valeria Myers' son Donald * Bob Jones' son Chuck & wife Karen * Steve Sloane * Glenn Conrad * Arden Shutt, * Renee Valentine's brother, * Kim Battle, *Juanita Dara , * Jeffrey Luckenbach, * Anthony Goode,* Keith Richardson