This Week's Reflection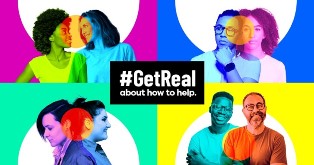 It's okay to get real about mental health, in fact, it is what our souls cry out for. Too often, and for too long our society has denied, stigmatized and spiritualized mental health.
Now more than ever, people are suffering with mental health challenges. The covid pandemic intensified the isolation and stress that many face. Increasingly, there is a blatant attack on people of color, the LGBTQIA+ Community, and an outright assault on our transgender siblings. There are wars and rumors of wars around us, and it seems as if there is a new mass shooting every day.
AND…
God is with us in our trouble! Psalm 31:7 says, " I will be glad and rejoice in God's unfailing love, for you have seen my troubles, and you care about the anguish of my soul." God does care about all of our troubles, all of our challenges, all of our trauma, all of our diagnosis, and all of our pain. In 1 Thessalonians 5:23, God calls us to wholeness! God wants us to live healthy, abundant lives in our spirit, soul and body. God promises to lead us on the journey! As John 14 encourages us, though we may have trouble, we also have Jesus, who is the way, the truth and the life that leads us on our journey into wholeness.
This Sunday, we will get real about our mental health. There will be opportunities to do a self-wellness assessment, speak to mental health clinicians and access resources. We will hear real mental health letters, embodied by the MCCDC Drama Team and further examine this week's scriptures.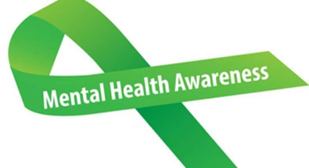 Here are some Myth's and Facts about Mental Health from the Substance Abuse and Mental Health Services Administration. (SAMHSA)
Myth: Mental Health can't affect me.
Fact: Mental health issues can affect anyone. One in 5 American adults experience a mental health condition each year.
One in 6 young people have experienced a major depressive episode
One in 20 Americans have lived with a serious mental illness, such as schizophrenia, bipolar disorder, or major depression
Additionally, suicide is a leading cause of death in the United States. In fact, it was the second leading cause of death for people ages 10-24. Suicide has accounted for the loss of nearly double the number of lives lost to homicide.
Myth: People with mental health conditions are violent.
Fact: Most people with mental health conditions are no more likely to be violent than anyone else.
Less thn 5% of violent acts can be attributed to individuals living with a serious mental illness. In fact, people with severe mental illnesses are over 10 times more likely to be victims of a violent crime than the general population.
Myth: Mental Health issues are a weakness and people can "snap out of it", if they try hard enough.
Fact: Mental health conditions have nothing to do with being lazy or weak and many people need help to get better. Many factors contribute to mental health conditions, including:
Biological factors, such as genes, physical illness, injury, or brain chemistry
Life experiences, such as trauma or a history of abuse
Family history of mental health conditions
People with mental health conditions can get better and many seek recovery support.
Myth: There is no hope for people with mental health issues. Once someone develops a mental health condition, they will never recover.
Fact: Studies show that people with mental health conditions get better and many are on a path to recovery.
Recovery refers to the process in which people can live, work, learn, and participate fully in their communities. There are more treatments, services, and community support systems than ever before. You probably know someone with a mental health condition and don't even realize it, because many people with mental health conditions are highly active and productive members of our communities.
?Myth: Therapy and medication is a waste of time and money,
Fact: Therapy and/or medication do provide help and support. Treatment for mental health conditions vary depending on the individual and could include medication, therapy, or both. Many individuals do best when they work with a support system during the healing and recovery process.
Myth: I can't do anything to help people with mental health issues.
Fact: Friends and loved ones can make a big difference. Friends and family can be important influences to help someone get the treatment and services they need by:
Reaching out and letting them know you are available to help
Helping them access mental health services
Help them learn self-care and coping techniques
Learning and sharing facts about mental health, especially if you hear something that isn't true
Treating them with respect, just as you would anyone else.
Refusing to define them by their diagnosis or using labels such as "crazy", instead use person-first language. A person isn't "Bi-Polar", they are a person dealing with Bi-Polar", etc.
Join us for worship on Sunday in person or online at 9:00 and 11:00 a.m. Eastern or on demand. We are looking forward to exploring mental health and praising God together with you.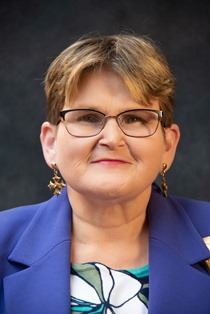 Peace,
Rev. Jules Christian

Remembering Derek McClure-Hewitt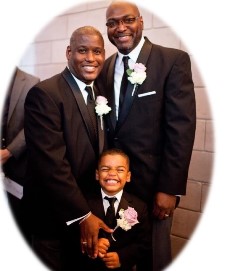 It is with sad hearts that we share the passing of Derek McClure-Hewitt on
May 01, 2023. He is survived his husband Kelly and son Jamari.
Services will be held at: First Missionary Baptist Church, 46370 Pegg Ln, Lexington Park, MD 20653
Thursday, May 11: viewing from 10:00 a.m. to noon, with service to follow

Mental Health Awareness Month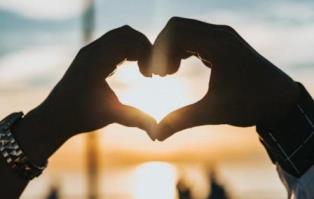 May is Mental Health Awareness Month. MCCDC joins the national movement to raise awareness, fight stigma, provide support, educate the public and advocate for policies that support the millions of people affected by mental health issues.
• Sunday, May 7: "Getting Real About Mental Health" — presented by MCCDC's Drama Ministry
• Sunday, May 14: "How Grief and Loss Impacts our Mental Health" — addressed during worship by our pastors
• Sunday, May 21: "Addition & Recovery" — presented by Volunteers of America after the 11:00 a.m. worship service
• Sunday, May 28: "Moral Injury & Mental Health" — addressed during worship by our pastors
For more information on these programs, or if you're looking for related resources, contact Rev. Cathy at revcathy@mccdc.com.

Older Adult Ministry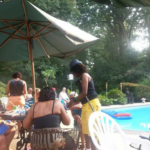 MCCDC's Older Adult Ministry will hold its next meeting at 2:00 p.m. Eastern on Sunday, May 7th to discuss our traditional summer activities: a pool party and Atlantic City trip.
Here are four ways you can join the conversation and fellowship:
• Come to the sanctuary at Fifth & Ridge NW
• Click here to open Zoom and join automatically
• Launch Zoom and enter Meeting ID 824 9552 3942
• Dial (301) 715-8592 by phone, using the same Meeting ID

Nat's Night Out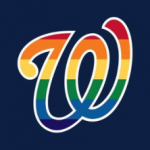 Join your MCCDC family for Night Out at the Nationals on Tuesday, June 6th at 7:05 p.m. The Nats will play the Arizona Diamondbacks.
Tickets are $35 and include a free Nats jersey! To reserve your seat, visit donate.mccdc.com and select "Nats Tickets" from the drop-down Fund menu. Please pay no later than May 30th.
Contact Dale Madyun-Baskerville, baskerd6109@gmail.com, with any questions or to get more information.
?

Facility Updates
Parking Lot Gate Repaired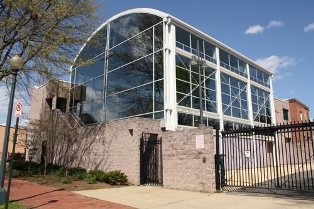 We've recently completed repairs to our parking lot gate. It will be open for worship on Sundays. If you need access at other times, please contact Melvin in the church office.

Handicap Access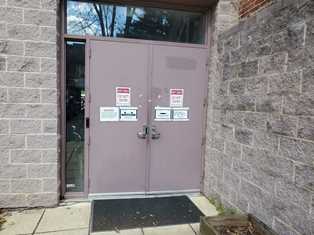 Remember also that we have a convenient, handicap-accessible entrance to our Sanctuary from the parking lot. Those doors are also unlocked for Sunday worship. Contact Melvin Moore Adams at 202-638-7373 or churchoffice@mccdc.com with questions.

Pathways 2 Generosity, Prayer #60 by Clara Carter, MCCDC Prayer Supporter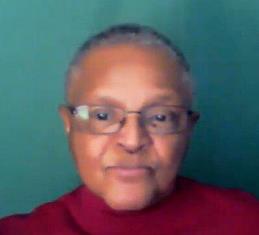 by Clara Carter, MCCDC Prayer Supporter
"But if you do give, be sure you graciously release what you have given. Otherwise, no good has been done;" ~ Catherine Ponder
Dear God, thank you for ever being present in our lives as we go about our daily activities. We come to you in all kinds of conditions: happy, joyful, sad, or poor in spirit, yet you continue to love us unconditionally. We are grateful for your mercy, forgiveness and for helping us to recognize that life is a gift from you—and that we can choose to be thankful and rejoice in this truth. We pray to be willing to listen and obey the prompting of the Holy Spirit, and to trust you in all things.
Thank you, God, for the opportunities to share generously of all that we have with spiritual places of worship, helping others, and taking care of our daily needs. Thank you for the spiritual leaders who continue to teach the glory of your grace that is freely given to everyone wherever they are. Thank you for helping this Beloved Community to spread your love and the gospel around the world by being a reflection of your image as you created us.
God, we pray to continue giving and sharing with a generous and cheerful spirit, for your prosperity surrounds us at all times whether or not we are aware of it. Thank you in your many glorious names. Amen.

"Be generous to them and not with a grudging heart; Yhwh will bless you in all things that you undertake and in all your endeavors." Deuteronomy 15:10 (Egalitarian Translation)

Estate Planning
Estate planning is important for legal, financial, and personal reasons. If you missed the recent Zoom session with attorney Michelle Lanchester, simply email revcathy@mccdc.com for a link to the recording.

Worship Volunteer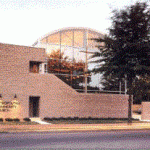 We still need volunteers to sustain in-person worship. Please visit volunteer.mccdc.com and fill out the form for the dates and positions in which you can serve your church. Have questions about roles and responsibilities? Contact Chocolatté Miller, chocolatte.miller@outlook.com

Support for Tim Helm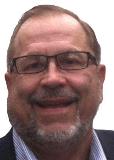 Beloved longtime MCCDC member Tim Helm is recovering from spinal and back wound complications at BridgePoint Hospital on Capitol Hill. Tim welcomes your calls in the afternoon and evening at (202) 368-9877.
Tim, our love and prayers are with you!
~Your MCCDC Family

Prayer Corner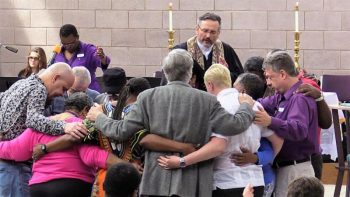 Please lift the following people up during your prayer time:
Johanna Hardy• Jerry Giem • Tim Helm • Min. Diedre Gray • Bill Campbell • Denise Wright, her mother Lucy Mae Coombs and her Aunt Lottie Mae King. • Rose Williams• Cecilia Hayden-Smith and Esther Smith's health• Delores Fowler • Vernessa D. Wilson • Family of Ms. Brittany Harrell • Veronica Franklin• Rev. Dr. Robin Hawley Gorsline • Glenn Conway • Michelle Lax •Anthony Goode • Valeria Myers' children Chantelle & Donald • George Kerr, III • Randy Punley • Lynn Sulyma • Marcus Garnett •Renee Valentine's brother • Arden Shutt • Evelyn Jones• Steve Sloane • Jeffrey Luckenbach • Cathy Batson's niece Lisa • Cynthia Melman •Kim Battle • Joshua Benkins' father Isaac •Elaine Durden-Hunter's recnet loss of her mother Earline • Angela Terrell • Mike Washington •Carol Washington mother's health •Angela Dodd for healing •Buck Carlson •Lolita Gleaton for healing from her cancer • Mezyi Choi request prayer for her success healing from surgery • Lost of Melvin Moore Adams' sister Krissandra Moore •Kia Murphy • Doris Carter Washington of Alexandra, Va. request prayer • Loss of Melvin Moore Adams' sister Krissandra Moore • Patricia Ryan due to the loss of her brother Mickey
•John Hylton • Summer Allen • Healing and recovery for our 9:00 a.m. interpreter Ashley P.

"Church Ministries & Events"


Virtual Choir
Come and join the Virtual Voices of MCC Choir! Lift your voice in our virtual rehearsals while singing from the comfort of your home. For more info, email Music Minister Deidre Mouton Gray at msdeedeemusic@gmail.com.
Spiritual Gifts, Get Involved!
Your're invited to consider sharing your spiritual gifts by making a Scripture Reading Video or sharing a Video Testimony on what MCCDC means to you.
It does not have to be long and the AV team is standing by to help you with the video. Please email me at revdwayne@mccdc.com for more information.
Moving Spirit Dance Ministry
Come dance for God! No experience needed. Email Cathy Batson at cathybatson1@verizon.net for more information. Check out past performances on our YouTube channel, including "I Can Only Imagine" (April 2019) and "Mighty River"(February 2018).
Singing to God
Join the Virtual Voices of the MCC Choir. Lift your voice in our virtual rehearsals while singing from the comfort of your home. Email Music Minister Diedre Gray at msdeedeemusic@gmail.com
JOIN PRAYER FROM NOON TO 12:30 PM Monday thru Saturday
Join Zoom Meeting
https://us02web.zoom.us/j/7078722334
Meeting ID: 707 872 2334
The dial in is 301-715-8592
Meeting ID: 7078722334
Intercessory Prayer Team
Meets the 2nd and 4th Thursdays each month at 7 pm
Contact LaMar Jenkins at 202-750-08887
Bible Study Tuesdays at 7:00 pm Eastern
Click here to Join Zoom Meeting: https://us02web.zoom.us/j/434566329
or Dial: (301) 715-8592 ,Meeting ID: 434 566 329
Contact Dale Madyun-Baskerville at mccdcbiblestudy@mccdc.com for more information.
Pastoral Care Meeting
Meet 1st and 3rd Wednesday, each month at 6::30pm
Contact pastoralcare@mccdc.com for more information or interest in joining this vibrant church ministry this Fall
Writing Ministry
Meets Monthy
For more information, contact Jacqueline Laughlin at yemayah@icloud.com.
Barnabas Culture Sessions
Barnabas Culture, Session 7:00 p.m. Eastern, Thursday. Click Here to Join The Zoom Thursday Nights. For more information contact MCCDC Ministry Intern Rev. Teresa Tygart at Email preachertygart@gmail.com.

Join Us on YouTube and subscribe to the MCCDC YouTube Channel!

Watch on YouTube