"When we continue to compartmentalize our lives, we diminish our capacity to learn, grow, be healthy, and have a fully dynamic relationship with God. As human beings, we are so complex and integrally connected that any time something goes askew in one part of our system, the other parts cannot help but be affected."
~Doreen Kostynuik
In our Scripture for Sunday, Jesus is on the level; both physically and spiritually. In Luke's version of Jesus' Great Sermon, also known as The Beatitudes, Jesus is not speaking down on people from a mountain as in Matthew's version. Rather, Jesus is with people on the plain, or what Luke 6:17 describes as a level place.
Jesus levels with the people. On the plain he speaks plainly. He speaks plainly to those who appear to have nothing in their poverty, hunger, grief and ostracization. He calls them blessed, yet does not romanticize their experience. Jesus says they are blessed because God is with them in their experience. "You will be filled," Jesus says (Luke 6:21). Jesus says these blessed ones will laugh, rejoice, and leap for joy with full hearts. Later, Jesus will act on their behalf again and again, showing preferential treatment to the poor and forgotten. Those that society sees as expendable, Jesus sees as valuable.
Jesus also speaks plainly to those who appear to have everything. Jesus warns that those who are focused on material things and trying to impress others are living the illusion of fullness. Jesus warns that those living with divided hearts are on their way to desperation, insatiable hunger, deep grief and false adulation.
In the leveling, plainspoken ways of Jesus the "empty" become full and the "full" become empty. Jesus will always level with us. His desire is for us to "love out loud" by being the people God has created us to be. In preparation for Sunday I invite you to pray with me this questioning prayer: "God, who have you created me to be? God, how do I live into that creation?" I believe God has already begun to answer this prayer of willingness.
See you Sunday at 9AM and 11AM.
By Faith, Rev. Elder Dwayne

"UP COMING EVENTS"
We've Come This Far By Faith MCCDC Worship Arts Ministry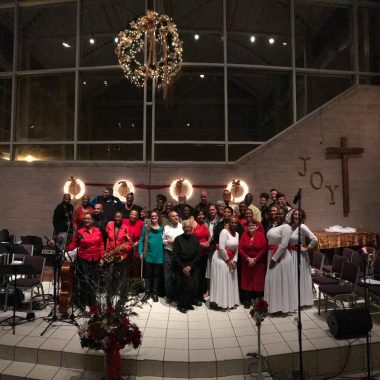 MCCDC Worship Arts Ministry Black History Month Program February 23rd 2019 at 6pm. Please mark your calendars for a time of singing, dancing and remembering.

AV Team Training and Planning Session – Saturday, February 16th at 3pm!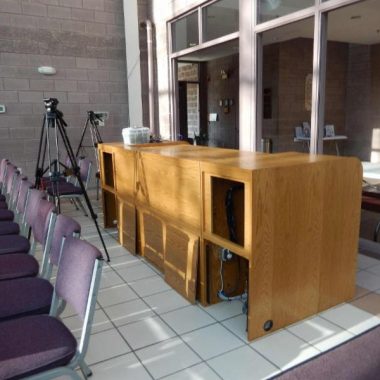 Curious about streaming, video, graphics? Want to explore your artistic and/or technical side? Come join us Saturday at 3pm and find out more about the AV ministry! Help MCCDC share the powerful message of God's love for all through broadcasting and video. For more info, email Johanna at brassrat93@gmail.com.

A HALF DAY OF YOUR TIME COULD TRANSFORM MCCDC!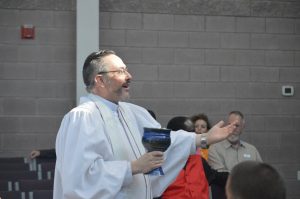 Rev. Elder Dwayne invites you to a retreat for a conversation that includes this question:
"What is the new thing God is doing at MCCDC?"
How we answer that question is one move towards our growth and transformation as a congregation.

When: Saturday, March 2, 2019
Time: 9:30AM to 2PM
Where: MCCDC
RSVP or Questions: RevDwayne@MCCDC.com

The MCCDC Drama Ministry Presents: The Maker of Zoe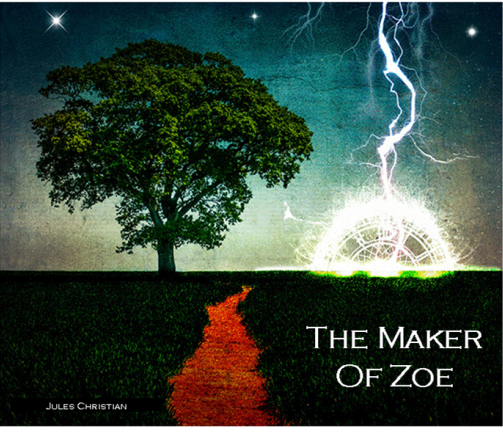 In the heart of Washington DC, Avery, an outwardly confident and whimsical toy designer, finds true meaning and purpose, after a supernatural encounter with an angelic messenger. Avery is transported to the Land of Zoe and embarks on a journey filled with mystery and wonder. This moving and suspenseful tale will delight and intrigue audiences, as it unfolds the truth of The Maker's Love for all and looks at the common misconceptions of Scripture concerning homosexuality.
You will be moved by this inspirational and entertaining performance, enjoy a delicious Italian Dinner served right to your table, and help support God's message of love for all people

"CHURCH NEWS"
Free Yoga Classes at MCCDC Mondays at 6:30 pm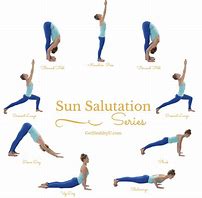 Yoga level I for everybody! – People of all ages and flexibility. We will offer meditative movement with physical, mental and spiritual benefits. "Yoga is inclusive and benefits everyone regardless of gender, age, body type, or background"
Dates: Mondays, starting on February 18th, 2019
(Doors will open at 6:15 pm)
Time: Class will be held from 6:30 to 7:30 p.m.
We will provide mats, blocks, etc. If you have your own, you are welcome to bring it. Pre-registration is strongly encouraged and registration forms are available at the church.
If you have any questions feel free to call Veronica or Lorena at 703-622-1996 or via email at veronica.sabogal@hotmail.com or lorenaomyoga@gmail.com
Blessings,
Veronica& Lorena Sabogal

Security Awareness Training, March 23, 10am to 12 pm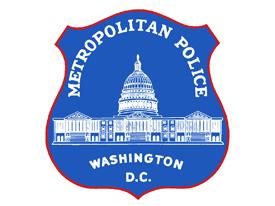 The Metropolitan Police Department will be conducting security awareness training to assist everyone in being more alert before, during, and after worship service?
This training will cover how to create a safer house of worship. Topics include:
Safety Team and Building Security
Responses to Active Violence
Crime Reporting
Emergency Preparedness
This training is OPEN to ALL!!!!
For questions or more information contact please contact Dale Madyun-Baskerville or Rev. Cathy Alexander at revcathy@mccdc.com or 202-638-737

Building Power to Organize for the Win

Building power to respond to injustice is a spiritual practice. That's the most important take-away from this weekend's community organizing training, "BUILDING POWER: Organizing For The Win." The Potomac Association (United Church of Christ)-sponsored event gave people both the chance to build relationships and organize.
Nearly 20 people, including yours truly and member Darryl Walker, gathered at First Congregational United Church of Christ, 945 G St. NW, Friday and Saturday. Participants learned about community organizing, race, and storytelling from Faith In Action staff.
Before leaving, we were asked to ponder two questions:
What (social issues) keep you up at night?
What are you going to do about it?
Below is a link to a survey. Please answer those questions. It helps us figure out what could come next.

MCC General Conference Registration is open. REGISTER NOW by clicking onthe link below.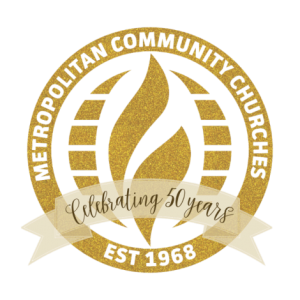 Please click here to check out this amazing conference and celebration.

Writing Workshop Planned during Lent

We have two writing opportunities in February and March at MCCDC. Rev. Dr. Robin Hawley Gorsline, our Writer-Theologian in Residence, who is facilitating both, asks each of us to consider participating.
The first is our Lenten Devotionals. These can be in written form or as video recordings. Our theme at MCCDC for Lent is "Mind Your Purpose." [Not mind your manners, though it can be good thing to do-but mind your purpose.]
Ash Wednesday is on March 6, so there is less than one month to go to the beginning of Lent. Please consider submitting something to Rev. Robin by March 1 if at all possible, but let me know if you are planning to submit something later. There are 40 days in Lent, ending on April 14.
The second opportunity is during Lent, a Spiritual Writing Workshop on Saturday, March 24, 2:30-5 pm. Based on a suggestion Rev. Robin received from a member, as well as thinking about Lent, he has chosen the theme for the workshop to be "Forgiveness."
In 12-Step programs, participants are urged to make "searching and fearless inventory" of themselves, and it is stressed that that includes not only all the stuff you have done wrong, but also all the good stuff about you, too. For me, forgiveness is like that in a way: there are others I need to forgive and I also need to forgive myself.
If you have questions, please contact Rev. Dr. Robin Gorsline at (240) 565-3441 or RevRobin@mccdc.com or RevDrRobin@comcast.net. Or

Join Us on YouTube and subscribe to the MCCDC YouTube Channel!

Stay current on our video postings .
Click here to see more MCCDC Videos
Inspiration Videos, Metropolitan Community Church of Washington DC

"Ministry Spotlight"
Bible in 90 Days: In person/call in/livestream meets Thursday nights at 7 pm.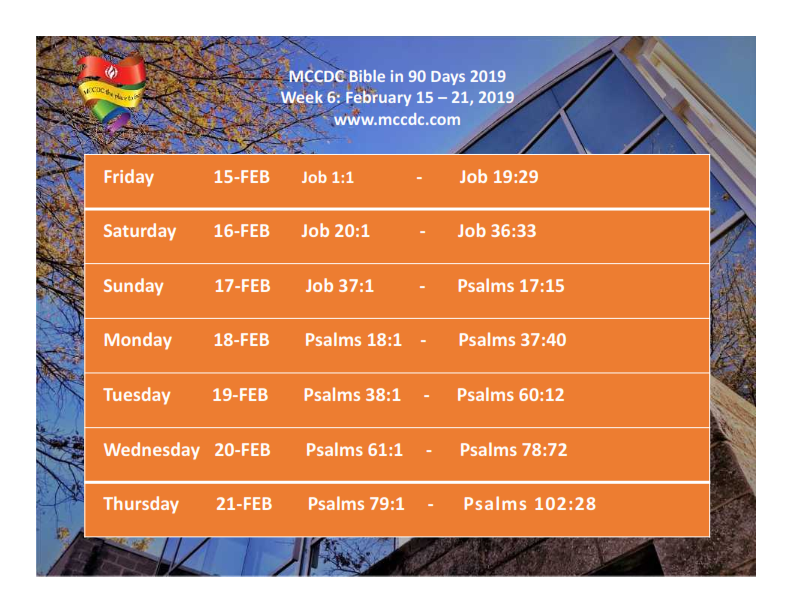 The Soundboard Ministry Needs YOU!!!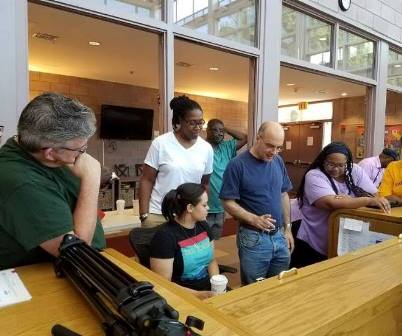 Soundboard volunteers are needed for 9am and 11am services. No experience needed. You will be trained on a state of the art soundboard, setting mics up for service and learning the technical side of handling the sound board. We would like to have you train at the 9am service and continue training at the 11am service but if your prefer to train only at one service you can.
Please contact me Michael Cunningham at mjcunningham2013@gmail.com or stop by to talk with any soundboard volunteer.

The Hospitality Ministry Needs Your Help!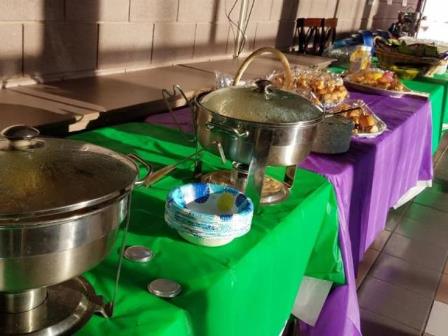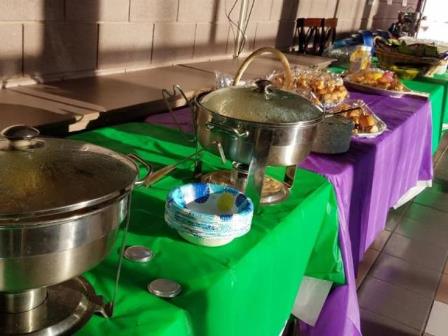 If you have hospitality items that you would be willing to bring in and support Sunday hospitality, please contact the church office at
churchoffice@mccdc.com or 202-638-7373.. Items for consideration are:
Items that are needed:
White Paper Towel Rolls
Large Cans of Regular Coffee
Large Cans of Decaffeinate Coffee
Box of Coffee Straws
Napkins
Fresh Apples
Fresh Oranges
Plums
Yogurt
Granola Bars

MCCDC Bible Study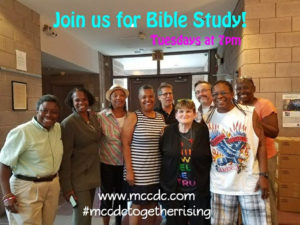 A time of community, fun, learning, and sharing!
Tuesdays, from 7:00 – 8:00 PM in the Welcome Hall
For more information please contact Dale Madyun-Baskerville at the churchoffice@mccdc.com or call (202) 638-737.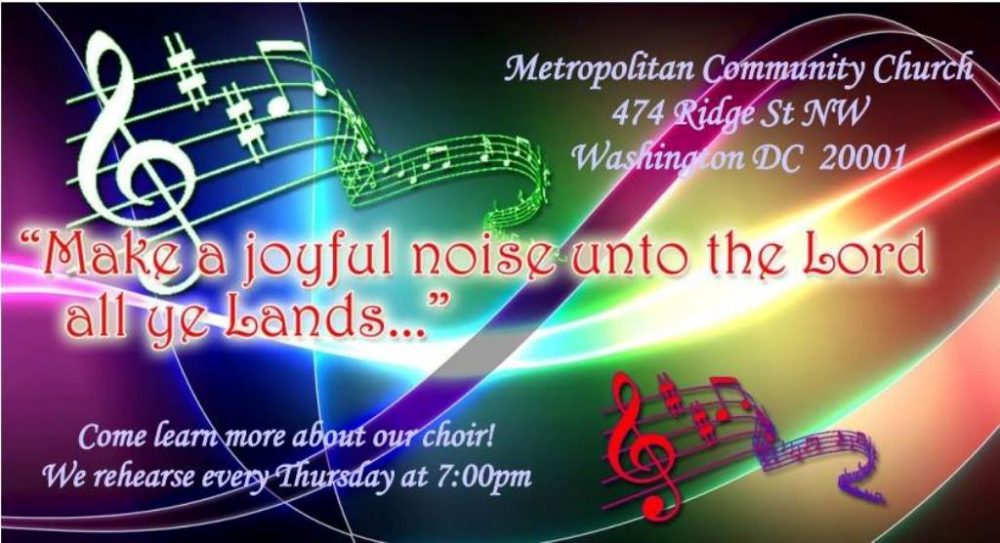 "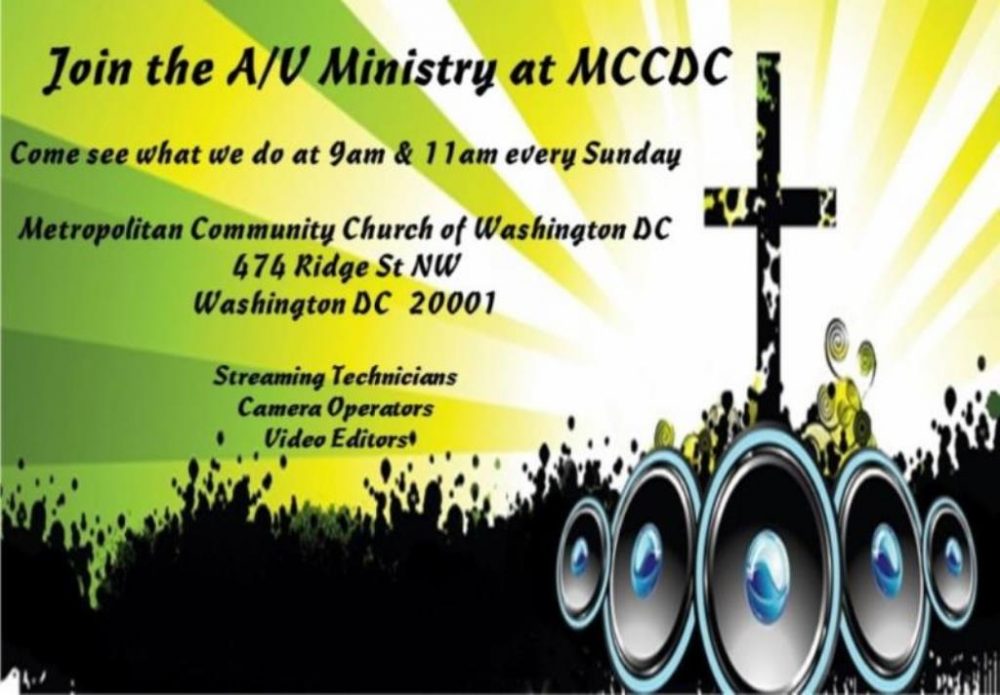 Prayer Corner The Home Going Service for Diane Washington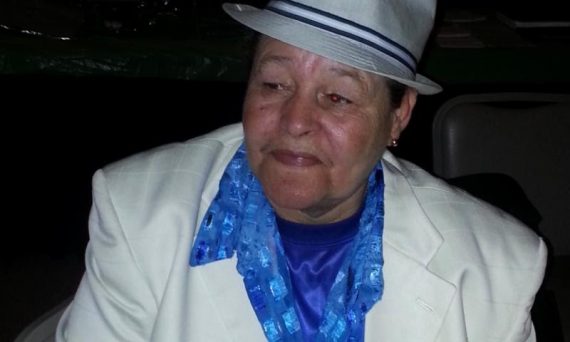 Service will be this Friday, Feb. 15th at St. Luke Catholic Church, 4925 East Capital St. SE Wash., DC 20019. The Viewing will be from 10-11, Service from 11-12. The Burial will be at Mt. Olive Cemetery 1300 Bladensburg Rd. NE Wash., DC 20002.All are welcome to join the family in celebrating Diane.

Please continue to hold in your prayers Keith Richardson and Fannie Woody who are in Nursing Homes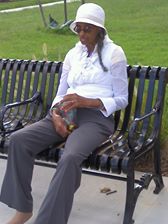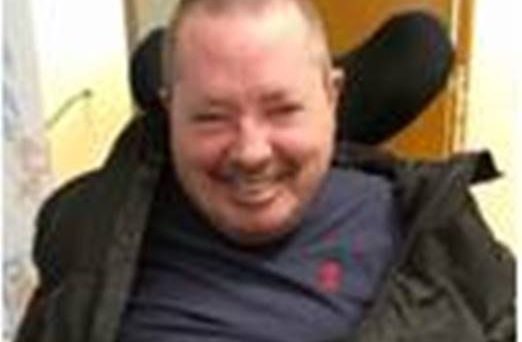 Join our Worship and Arts Ministry!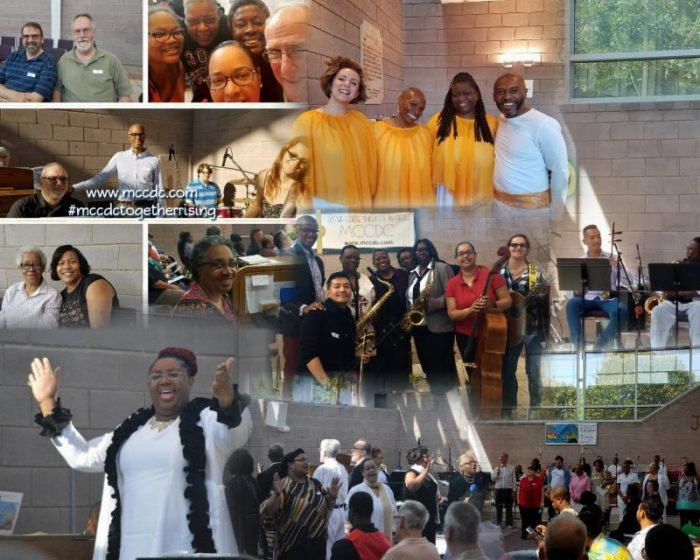 Ministry
Meeting Time
Contact
E-mail
9 AM Choir

Sunday

8:15 AM

Daniel Scearce

danscearce@aol.com
11 AM Choir

Thursdays

7:00 PM

Diedre Mouton Gray

msdeedeemusic@gmail.com
Dance
Every other Tuesday
5:00 – 6:45 PM
Cathy Batson
cathybatson1@verizon.net
Drama
Mondays
6:30 PM
Jules Christian
enjoyingtoday@hotmail.com
Eclectic Praise
Sundays
12:30 PM
Johanna Hardy
brassrat93@gmail.com