This Week's Reflection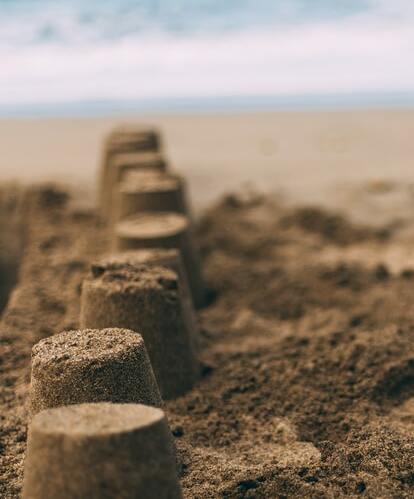 "God invites us to see people, care for people, and to advocate for a system that does not leave anyone behind." ~David Lose
We live in a world where people tear each other down. Negative campaign ads are a prime example. The vicious comments on various social media platforms also reflect the prevalent attitudes of destruction. Those calling for listening, civility and peace are often accused of being weak. At MCCDC we seek to offer an alternative approach to the destruction cultures. We seek to build. We strive to grow as a voice of encouragement. This is not weakness. This is strength.
We are called to be stewards of compassion and equality. Simply stated: we are called to care. In our scriptures for this Sunday we observe both care and carelessness at play. In Ruth 3: 1-5 and 4:12-17 we see the importance of loving relationships. We also see how building healthy relationships impacts future generations. The faith of Naomi and Ruth, grounded in deep care, reverberates from David, to Jesus, to us!
Psalm 127 invites an ego check. The building of MCCDC is not about us: "Unless the Lord builds the house, the builders labor in vain" (v 1). The house that God builds is not grounded in personal or institutional gain. Rather, we build a house of care that offers an open table that nourishes all.
In our Gospel from Mark 12: 38-44 we see the carelessness of religious authorities contrasted with the care of Jesus. Beyond appearances and places of honor, Jesus sees human need and invites his followers to view life through a more compassionate perspective.
See you Sunday at MCCDC for Borderfree Worship at 9 a.m. and 11 a.m. in person, virtually, or On Demand. To prepare for Sunday, I invite you to join me in reflecting on this quote by Henri Nouwen ("Sabbatical Journey" 47). It speaks to how we are called to share our gifts and to become increasing free to build. Let it go deep:

". . .our gifts, small as they seem, become great by being recognized as God's gifts for God's people. When we refrain from giving, with a scarcity mentality, the little we have will become less. When we give generously, with an abundance mentality, what we give away will multiply. "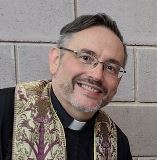 Grace & Peace,
Rev. Elder Dwayne Johnson

Reminder! Day light Saving Time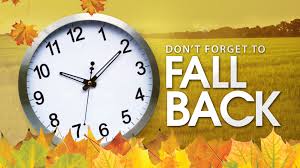 Fall Back!
November 06, 2021
Turn your clocks back 1 hour!

Congregational Forum & Meeting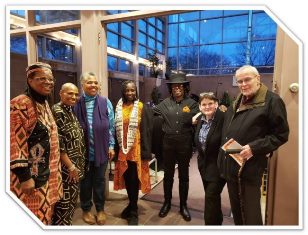 Join us after worship this Sunday, Nov. 7 at 12:30 p.m. ET for our annual Congregational Forum. (We'll send members an information packet with the agenda and reports from ministry leaders.)
Here are four ways to participate:
• Email churchoffice@mccdc.com and let us know that you plan to attend the forum in person at 474 Ridge St NW
• Click here to open Zoom and join automatically
• Launch Zoom and enter Meeting ID 871 3152 2793
• Dial (301) 715-8592 by phone, using the same Meeting ID
On November 21st, we'll hold our Congregational Meeting and ask members to approve the 2022 budget and elect new board reps.

Writers' Ministry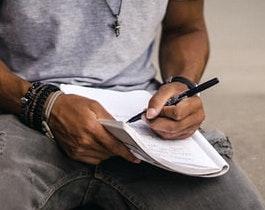 MCCDC's Writers' Ministry will gather next on Wednesday, November 17th, at 7:00 p.m. ET. Whether you are an experienced writer or want to begin writing, or do more, please consider joining and contact Rev. Dr. Robin Hawley Gorsline, Writer-Theologian in Residence, at writer@robinhawleygorsline.com.

Membership Class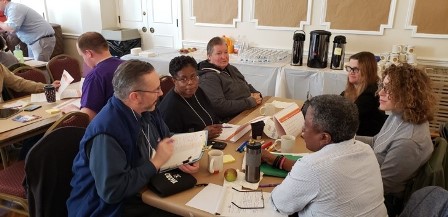 If you are interested in learning more about becoming a member of MCCDC, a membership class will be offered on Sunday December 12th from 12:30 pm ET to 2 pm ET. Please contact Rev Dwayne (revdewayne@mccdc.com) or Rev Cathy (revcathy@mccdc.com) if you would like to attend or have questions.

C19 Booster Shots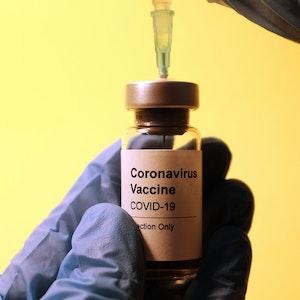 COVID-19 vaccine booster shots are now available for anyone age 65+ who received the Pfizer vaccine more than six months ago. Most pharmacies offer walk-in service. (Guidance for Moderna and J&J recipients is forthcoming from the CDC.)
Booster shots are authorized for people 18-64 with underlying medical conditions including asthma, diabetes, obesity; people 18-64 who work in high-risk settings including healthcare, schools and grocery stores. Additional doses are also recommended for immunocompromised individuals.
Find your vaccine card or access your vaccine record by visiting myir.dc.gov (DC), md.myir.net (Maryland), vdh.virginia.gov (Virginia); call your healthcare provider to discuss your options for a booster, or visit vaccines.gov to find a location near you.

Prayer Corner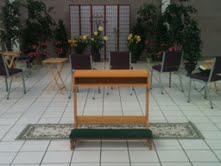 Please lift the following people up during your prayer time:
j.scales and family in the passing of their father • Francine Clark and the family of Rose Herring • The family of Louis Hicks, Sr. • Lilah Blackstone and the family of Terry Blackstone • Bob Jones &Bob Jones' son Chuck & wife Karen • Jerry Giem & Jerry Giem's son, Jason and nephew, Travis • Valeria Myers' Daughter Chantelle & Son Donald• Michelle Lax • George Kerr, III • Dr. Veronica Franklin • Mama Cee's sister and niece • Rose Williams • Randy Punley • Lynn Sulyma • Esther Smith • Marcus Garnett • Renee Valentine & Renee Valentine's brother • • Arden Shutt • Buck Carlson • Delores Fowler • Elaine Durden-Hunter's mother, Earline T. Green • Evelyn Jones • Steve Sloane • Glenn Conrad • Anthony Goode • Jeffrey Luckenbach • Cathy Batson's niece Lisa • Cynthia Melman • Kim Battle • ABilly Jones-Hennin • Bill Campbell • Mark Kelly • JoThe family of Joshua Benkins' Aunt Ellen who passed and for the health of his Father Isaac David Benkins • Amy Stark, on the loss of her cat Rusty, Denise Wright at the passing hof her cousin Marlo Morris• Robin Anderson for the healing of her sister Pam• Tina Fulps at the passing of her friend Emily• Dentia Madyun-Baskerville and family at the passing of her Great Nephew Sejon Reed,•Elaine Durden-Hunter ask for 'prayers of healing for her dog Angel. •Prayers for Collin Powell family during this time of sadness,

"Church Ministries & Events"


Virtual Choir
Come and join the Virtual Voices of MCC Choir! Lift your voice in our virtual rehearsals while singing from the comfort of your home. For more info, email Music Minister Deidre Mouton Gray at msdeedeemusic@gmail.com.
Spiritual Gifts, Get Involved!
Your're invited to consider sharing your spiritual gifts by making a Scripture Reading Video or sharing a Video Testimony on what MCCDC means to you.
It does not have to be long and the AV team is standing by to help you with the video. Please email me at revdwayne@mccdc.com for more information.
Moving Spirit Dance Ministry
Come dance for God! No experience needed. Email Cathy Batson at cathybatson1@verizon.net for more information. Check out past performances on our YouTube channel, including "I Can Only Imagine" (April 2019) and "Mighty River"(February 2018).
Singing to God
Join the Virtual Voices of the MCC Choir. Lift your voice in our virtual rehearsals while singing from the comfort of your home. Email Music Minister Diedre Gray at msdeedeemusic@gmail.com
JOIN REV. DWAYNE IN PRAYER FROM NOON TO 12:30 PM Monday thru Saturday
Join Zoom Meeting
https://us02web.zoom.us/j/7078722334
Meeting ID: 707 872 2334
The dial in is 301-715-8592
Meeting ID: 7078722334
Intercessory Prayer Team
Meets the 2nd and 4th Thursdays each month at 7 pm
Contact LaMar Jenkins at 202-750-08887
Bible Study Tuesdays at 7:00 pm Eastern
Click here to Join Zoom Meeting: https://us02web.zoom.us/j/434566329
or Dial: (301) 715-8592 ,Meeting ID: 434 566 329
Contact Dale Madyun-Baskerville at mccdcbiblestudy@mccdc.com for more information.
Pastoral Care Meeting
Meet 1st and 3rd Wednesday, each month at 6::30pm
Contact pastoralcare@mccdc.com for more information or interest in joining this vibrant church ministry this Fall
Writer's Ministry
The MCCDC Writers' Ministry mission is to offer to our church and the world more reflections and devotionals throughout the year. If you'd like to join this project, now or in the future, please contact Rev. Dr. Robin Hawley Gorsline, Writer-Theologian in Residence, at writer@robinhawleygorsline.com

Join Us on YouTube and subscribe to the MCCDC YouTube Channel!