"The star they had seen in the east went ahead of them until it stood over the place where the child was." ~Matthew 2:9
In the Christian calendar, early January brings not only the new year, it also brings a celebration of the Epiphany. This special day commemorates the scene we often see in Christmas Nativity scenes. Mary and Joseph standing or sitting by the cloth wrapped baby Jesus figure who is in a manger laying on straw. Some have the angels and the shepherds and the wise ones or magi gathered around as well. Those scenes are often made from wood, glass, pewter, felt, papier-mâché, ceramic glass and more. They warm our hearts and remind us of the times we are honoring and celebrating this week.
Having the Magi present at the birth scene helps complete the miraculous picture of the birth narrative of Jesus in a majestic and magnificent way. This week's scripture, Matthew 2:1-12, tells a different story about those wise people's whereabouts. The gospel lesson paints a picture of people who were on a journey of exploration and expectation. They expected to find royalty and they did. They expected to pay homage to a child whose presence in the world would change the very nature of existence for humanity. They caused a stir throughout Jerusalem and "king Herod" by inquiring about the savior, the newborn sovereign foretold in prophecy. They experienced rising stars, visions, and dreams that ultimately turned out to change them, their worship and their world.
I think we, too, can experience the powerfully attracting force of the journey towards Jesus. Yes, the destination of relationship is important, and the journey of becoming more than we currently appear to be is important as well.
Re-read the passage and then consider some questions for meditation:
• What "star" are you following in your daily life?
• To what lengths are you willing to go to get to the Christ?
• How do you handle uncertainty of achieving your goals and dreams and visions?
• How do you work with unintended consequences of your faithful actions?
• How do you respond to the dreams and visions you believe to be from the God of your understanding?
• What do you do once you find yourself get before the Christ?
• What gift are you offering to the Christ?
Looking forward to worshipping with you on Sunday at 9:00 and 11:00 a.m. EST. Please join us on YouTube or Facebook and chat during the service.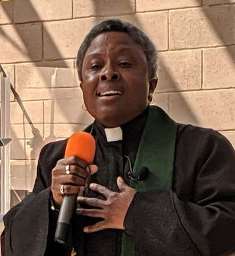 Peace,
Rev. Cathy
MCCDC Associate Pastor

Next Worship Series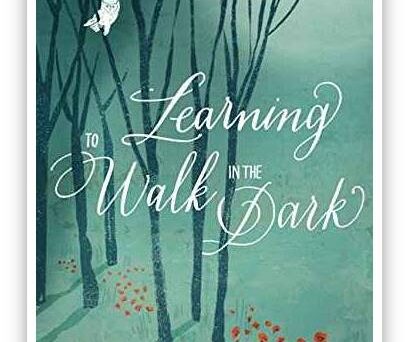 Starting January 3rd through February 14th there will be a time to meet together and talk about the series "
Learning to Move in the Dark".
These Zoom gatherings will be held every Sunday after worship, from 12:30 to 1:30 p.m. EST from January 10th through February 14th.
We'll gather to talk about the message of the day, to meditate and to think about the issues brought up in the chapters of the book. Also in this time together, we will have an opportunity to share with each other about what we have learned when we learn to Move in the Dark. For more information, contact Rev. Cathy at revcathy@mccdc.com.


Kwanzaa Daily Devotionals
Watch for daily video devotionals during the Kwanzaa holiday observance, December 26th through January 1st.
The name Kwanzaa, which is derived from the Swahili phrase
"matunda ya Kwanza," means "first fruits." The holiday honors African and African American culture and traditions and is structured around seven Principles focusing on family and community.
A candle is lit each day, introducing a different Principle—Umoja/Unity, Kujichagulia/Self determination, Ujima/Collective Work & Responsibility, Ujamaa/Cooperative Economics, Nia/Purpose, Kuumba/Creativity, and Imani/Faith.
Our daily devotionals follow the process of candle lighting and the reading of a devotional inviting reflection on the Principle for that day of observance. These video devotionals are a joint effort of MCC of Washington DC and Resurrection MCC of Houston, TX. Gratitude to members of both communities who videoed and presented devotionals and to AV ministries. Ministry Intern Dr. Carla Sherrell, drcarla@mccdc.com, is coordinating this effort.

MCC Denominational Events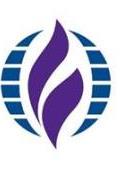 Click here to explore events presented by our denomination and other MCC churches throughout our country and the world. (To sign up for this info via email, click here and subscribe to "MCC General News_ENG.")

Join MCCDC's Bible in 90 Days Journey 2021!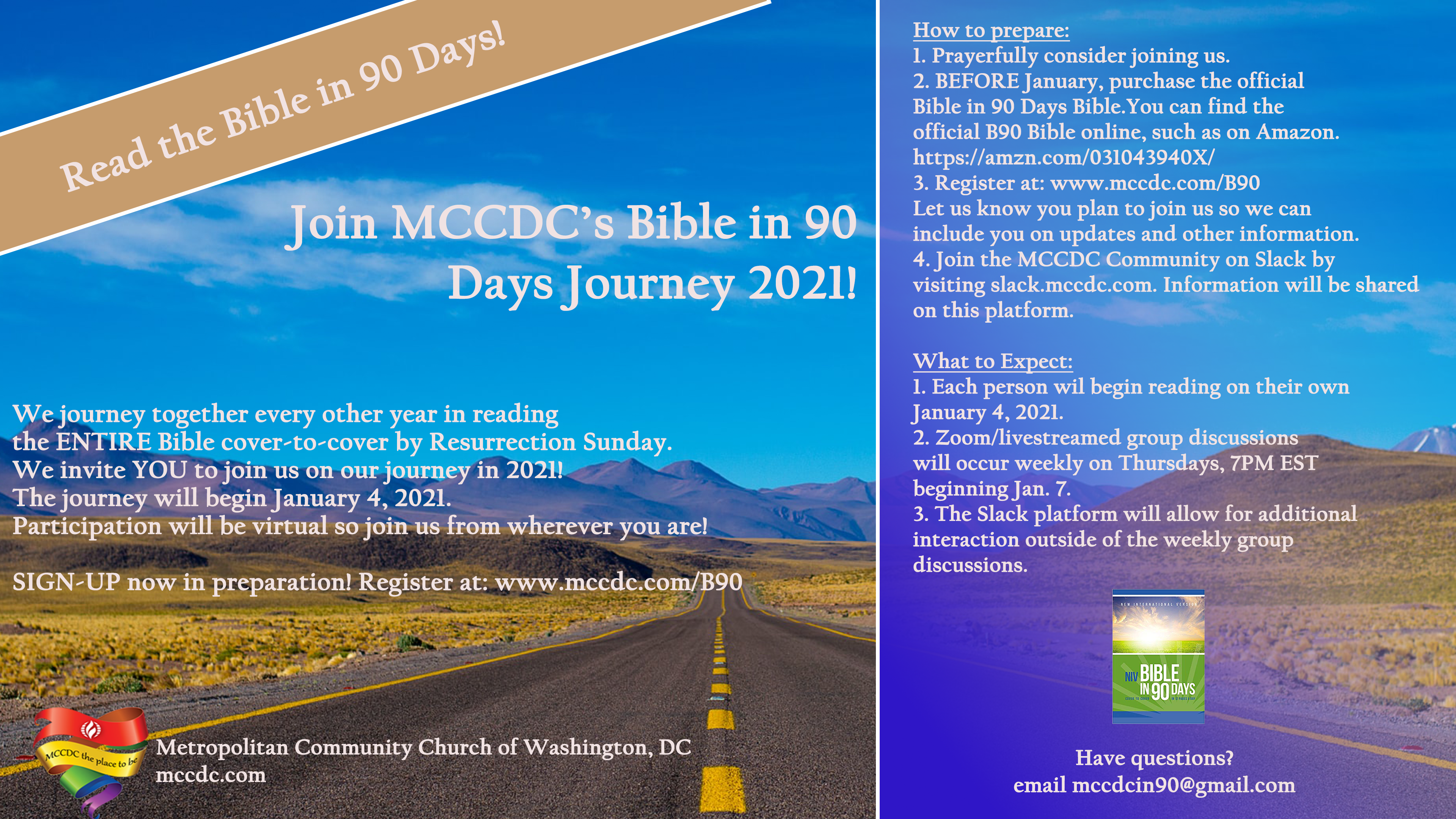 "Virtual Church Events"


Virtual Choir
Come and join the Virtual Voices of MCC Choir! Lift your voice in our virtual rehearsals while singing from the comfort of your home. For more info, email Music Minister Deidre Mouton Gray at msdeedeemusic@gmail.com.
Spiritual Gifts, Get Involved!
Your're invited to consider sharing your spiritual gifts by making a Scripture Reading Video or sharing a Video Testimony on what MCCDC means to you.
It does not have to be long and the AV team is standing by to help you with the video. Please email me at revdwayne@mccdc.com for more information.
Moving Spirit Dance Ministry
Come dance for God! No experience needed. Email Cathy Batson at cathybatson1@verizon.net for more information. Check out past performances on our YouTube channel, including "I Can Only Imagine" (April 2019) and "Mighty River"(February 2018).
JOIN REV. DWAYNE IN PRAYER FROM NOON TO 12:30 PM Monday thru Saturday
Phone Number: 646-558-8656, Code: 407 740 6668
Intercessory Prayer Team
Meets the 2nd and 4th Thursdays each month at 7 pm
Contact LaMar Jenkins at 202-750-08887
Drama Ministry Practice Via Zoom
The 3rd Mondays each month at 6:30 pm Eastern
Contact Clara Carter at c4mcarter26@gmail.com for information
Bible Study
Tuesdays at 7:00 pm Eastern
Click here to Join Zoom Meeting: https://us02web.zoom.us/j/434566329
or Dial: (301) 715-8592 ,Meeting ID: 434 566 329
Contact Dale Madyun-Baskerville at mccdcbiblestudy@mccdc.com for more information.
Pastoral Care Meeting
Meet 1st and 3rd Wednesday, each month at 6::30pm
Contact pastoralcare@mccdc.com for more information or interest in joining this vibrant church ministry this Fall

"Ministry Spotlight"
Join Us on YouTube and subscribe to the MCCDC YouTube Channel!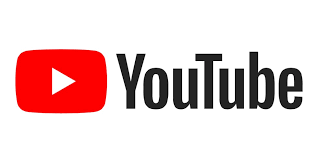 Click here to see more MCCDC Videos

LiveStream Volunteer's Needed!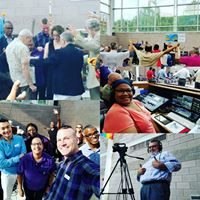 Volunteer! No experience is required. We will train you or someone you recommend. (Perhaps a student interested in picking up new skills?) Opportunities include:
o Producing the livestream itself on Sundays and for special events (greatest need)
o Assisting on Sundays by video recording and managing cameras
o Video editing (this requires access to your own computer and video editing software)
Share our message! Inspired by Rev. Dwayne's spiritual instruction? Moved by a praise & worship song? Post it on Facebook. Send a link to friends and family. They can tune-in to our livestream or watch worship services on demand at livestream.com/mccdc, through our website at mccdc.com, or browse clips on our YouTube Channel.
Click here to visit MCCDC YouTube channel
Email Johanna at mccdclive@gmail.com or talk to any one of the AV team members to volunteer or for more information

The Soundboard Ministry Needs YOU!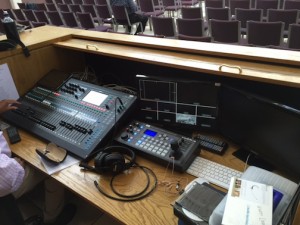 Soundboard volunteers are needed for 9 am and 11 am services. No experience needed!
You will be trained on a state of the art soundboard and learn how to set up mics for services.
Ideally, you will train at the 9 am service and continue training at the 11 am service, but we are flexible.
Please contact Michael Cunningham at mjcunningham2013@gmail.com or stop by to talk with any soundboard volunteer.

Prayer Corner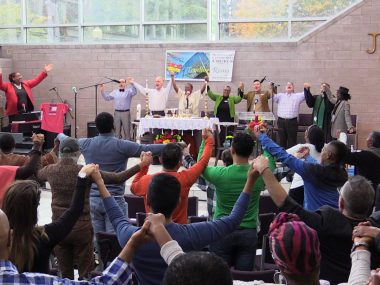 Please lift the following people up during your prayer time:
* Jerry Giem's Son, *Jason and Nephew, Travis * Valeria Myers' daughter Chantelle * Michelle Lax *George Kerr, III * Mama Cee's sister and niece * Rose Williams * Randy Punley * Lynn Sulyma * Esther Smith * Marcus Garnett * Renee Valentine * Rose Herring * Elaine Durden-Hunter's mother, Earline * T. Green * Evelyn Jones * Valeria Myers' son Donald * Bob Jones' son Chuck & wife Karen * Steve Sloane * Glenn Conrad * Arden Shutt, * Renee Valentine's brother, * Kim Battle, *Juanita Dara , * Jeffrey Luckenbach, * Anthony Goode,* Keith Richardson, *Diedre Gray *Elaine Durden-Hunter's friend Saint Williams * Cathy Batson niece Lisa * Cynthia Melman*