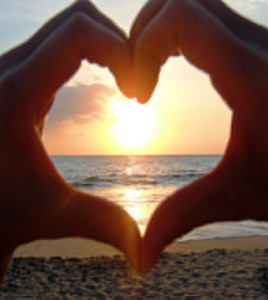 "One way to love your enemies is to love yourself. When you fully love yourself you are protected by your own love grounded in God's love, transforming the threat of enemies."
~Rev. Elder Dwayne Johnson
Jesus doesn't mince words: "Love your enemies" (Luke 6:27). The plain speaking Jesus of Luke's Gospel continues his Great Sermon on the Plain with very specific, apparently literal descriptions of the ways of love. Jesus' teachings in Luke 6:27-38 are not easy and clearly run counter to the ways of the world. Fighting back, opposing, punishing, and hurting the hurtful are the primary relationship patterns for many in our contentious world.
The sum of Jesus' teachings says that love breaks old patterns and creates new patterns. The old pattern of our enemies bringing the worst out in us is replaced by our enemies bringing the best out in us. Jesus' response to someone who gives us a hard time: "respond with the energies of prayer for that person'" (Luke 6:28, The Message).
When we face attack, the most important question we can ask ourselves (even in the heat of the moment) is: What is the most loving thing I can do right now? For myself? For the enemy?
How do we balance the difficult teachings of Jesus with the difficult realities of our lives? Is there a place for holy anger? I believe so. Yet sometimes it is difficult to walk the fine line between holy anger and hellish rage.
Let me make one thing clear: I don't believe for a minute that Jesus is calling us to roll over and be victims or to passively remain in abusive situations. That's not love and that's not what Jesus teaches. In her reflection on this text, T. Denise Anderson quotes Zora Neale Hurston: "If you are silent about your pain, they'll kill you and say you enjoyed it." Hurston is right. So, even as Jesus says love your enemies, let's also be clear about what Jesus is not saying.
1) Jesus is not saying to be silent about pain.
2) Jesus is not saying to stay in abusive relationships.
3) Jesus is not saying that forgiving the abuser means returning to the abuser.
4) Jesus is not saying to give over our sacred power to those who abuse power.
Yep, this is a tough scripture. Much of it is both hard to chew and hard to swallow. And there is a lot more here. We'll talk about it further on Sunday at 9AM and 11AM. By the way, it is supposed to be in the 70's this Sunday, a great day to be at MCCDC. See you Sunday at 9AM and 11AM.
By Faith, Rev. Elder Dwayne

"UP COMING EVENTS"
We've Come This Far By Faith MCCDC Worship Arts Ministry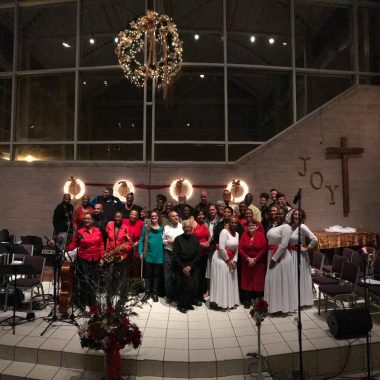 MCCDC Worship Arts Ministry Black History Month Program February 23rd 2019 at 6pm. Please mark your calendars for a time of singing, dancing and remembering.

A HALF DAY OF YOUR TIME COULD TRANSFORM MCCDC!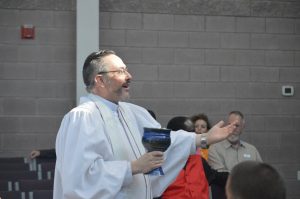 Rev. Elder Dwayne invites you to a retreat for a conversation that includes this question:
"What is the new thing God is doing at MCCDC?"
How we answer that question is one move towards our growth and transformation as a congregation.

When: Saturday, March 2, 2019
Time: 9:30AM to 2PM
Where: MCCDC
RSVP or Questions: RevDwayne@MCCDC.com

The MCCDC Drama Ministry Presents: The Maker of Zoe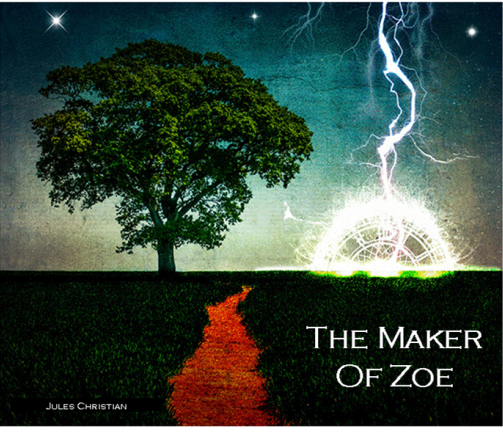 In the heart of Washington DC, Avery, an outwardly confident and whimsical toy designer, finds true meaning and purpose, after a supernatural encounter with an angelic messenger. Avery is transported to the Land of Zoe and embarks on a journey filled with mystery and wonder. This moving and suspenseful tale will delight and intrigue audiences, as it unfolds the truth of The Maker's Love for all and looks at the common misconceptions of Scripture concerning homosexuality.
You will be moved by this inspirational and entertaining performance, enjoy a delicious Italian Dinner served right to your table, and help support God's message of love for all people

"CHURCH NEWS"
Community Healthy Yoga Classes" Mondays,Time: Class is 7 to 8 pm (doors open at 6:45 pm)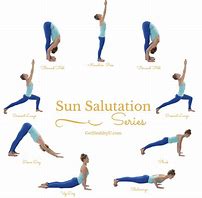 We are pleased to offer Free Yoga Classes at MCCDC. These classes are inclusive for people of all ages and flexibility. Everyone is welcome! This is a yoga level I class where we offer meditative movement with physical, mental and spiritual benefits.
In our sessions, you find a safe and supportive environment in which to practice and start to roll with life's journey, rather than feeling overwhelmed or at the mercy of one's emotions. It's our honor to be a part of this process and to get to introduce beginners to yoga regularly.
Gentle Yoga – For people that want to explore a gentle yoga, we will use props during the class such as chairs, blocks, blankets. This yoga is for everyone that is interested in stretching and enjoying the benefits of mindful meditation. We will practice some warms ups, gently yoga positions, and end the class with a nice meditative Savasana.
Yoga Level 1 – 1.5 – This is for people with previous yoga experience, in this class we will practice warm ups, Sun salutations/ Surya Namaskar, Warrior Series, balancing poses, back bends, etc and a meditative savasana.
We promise you will not feel out of place in this class. We will help you get started. Mats, blocks, etc. are provided. If you have your own, you are welcome to bring them.
Pre-registration is strongly encouraged. Registration forms are available in the Welcome Hall. If you have any questions, feel free to call Veronica or Lorena at (703) 622-1996 or via email at veronica.sabogal@hotmail.com or lorenaomyyoga@gmail.com.
Blessings,
Veronica and Lorena Sabogal

Older Adult Ministry Potluck/Meeting, 03 March, 12:30 pm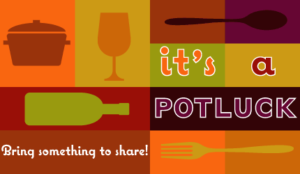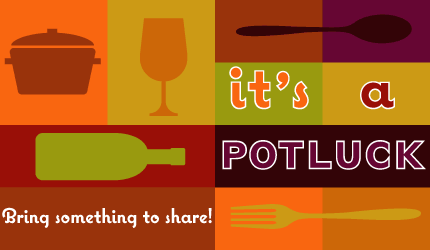 Older Adult Ministry will be holding their monthly Potluck. All age 50 and above are welcome to join. For more information contact Dale Madyun-Baskerville at the church office 202-638-7373

Security Awareness Training, March 23, 10am to 12 pm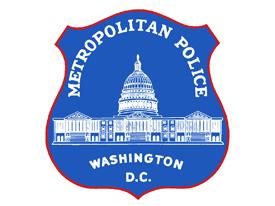 The Metropolitan Police Department will be conducting security awareness training to assist everyone in being more alert before, during, and after worship service?
This training will cover how to create a safer house of worship. Topics include:
Safety Team and Building Security
Responses to Active Violence
Crime Reporting
Emergency Preparedness
This training is OPEN to ALL!!!!
For questions or more information contact please contact Dale Madyun-Baskerville or Rev. Cathy Alexander at revcathy@mccdc.com or 202-638-737

Building Power to Organize for the Win

erving as Minister of Liberation Formation is an honor and privilege. But, what does the Minister of Liberation Formation do? One of things I do is work to prepare people to respond to injustice. That included participating in "BUILDING POWER: Organizing For The Win."
The event, which the Potomac Association (United Church of Christ) Justice & Witness Committee organized, taught the fundamentals of community organizing. I plan to bring those tools and techniques to you in the coming weeks. Before putting those tools and techniques to use, an import ingredient is missing–relationship.
Yes, we are MCCDC family. But, church families operate differently than community organizing families. One-on-one conversations–known as "one-to-ones"–help build those relationships. The training taught me a simple way to conduct one-to-ones. Ask two questions about injustice.
What keeps you up at night?
What are you going to do about it?
I shared a survey, which asked those two questions. I'm sharing the link again. Please answer those questions. It will help prepare the way for possible ways for MCCDC to respond to injustice in ways that are comfortable for everyone.

MCC General Conference Registration is open. REGISTER NOW by clicking onthe link below.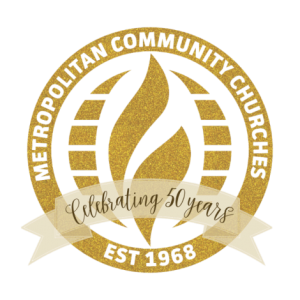 Please click here to check out this amazing conference and celebration.

Writing Workshop Planned during Lent

We have two writing opportunities in February and March at MCCDC. Rev. Dr. Robin Hawley Gorsline, our Writer-Theologian in Residence, who is facilitating both, asks each of us to consider participating.
The first is our Lenten Devotionals. These can be in written form or as video recordings. Our theme at MCCDC for Lent is "Mind Your Purpose." [Not mind your manners, though it can be good thing to do-but mind your purpose.]
Ash Wednesday is on March 6, so there is less than one month to go to the beginning of Lent. Please consider submitting something to Rev. Robin by March 1 if at all possible, but let me know if you are planning to submit something later. There are 40 days in Lent, ending on April 14.
The second opportunity is during Lent, a Spiritual Writing Workshop on Saturday, March 24, 2:30-5 pm. Based on a suggestion Rev. Robin received from a member, as well as thinking about Lent, he has chosen the theme for the workshop to be "Forgiveness."
In 12-Step programs, participants are urged to make "searching and fearless inventory" of themselves, and it is stressed that that includes not only all the stuff you have done wrong, but also all the good stuff about you, too. For me, forgiveness is like that in a way: there are others I need to forgive and I also need to forgive myself.
If you have questions, please contact Rev. Dr. Robin Gorsline at (240) 565-3441 or RevRobin@mccdc.com or RevDrRobin@comcast.net. Or

Join Us on YouTube and subscribe to the MCCDC YouTube Channel!

Stay current on our video postings .
Click here to see more MCCDC Videos
Inspiration Videos, Metropolitan Community Church of Washington DC

"Ministry Spotlight"
Bible in 90 Days: In person/call in/livestream meets Thursday nights at 7 pm Call In Number is: 641-715-0632, Conference Code 190766 .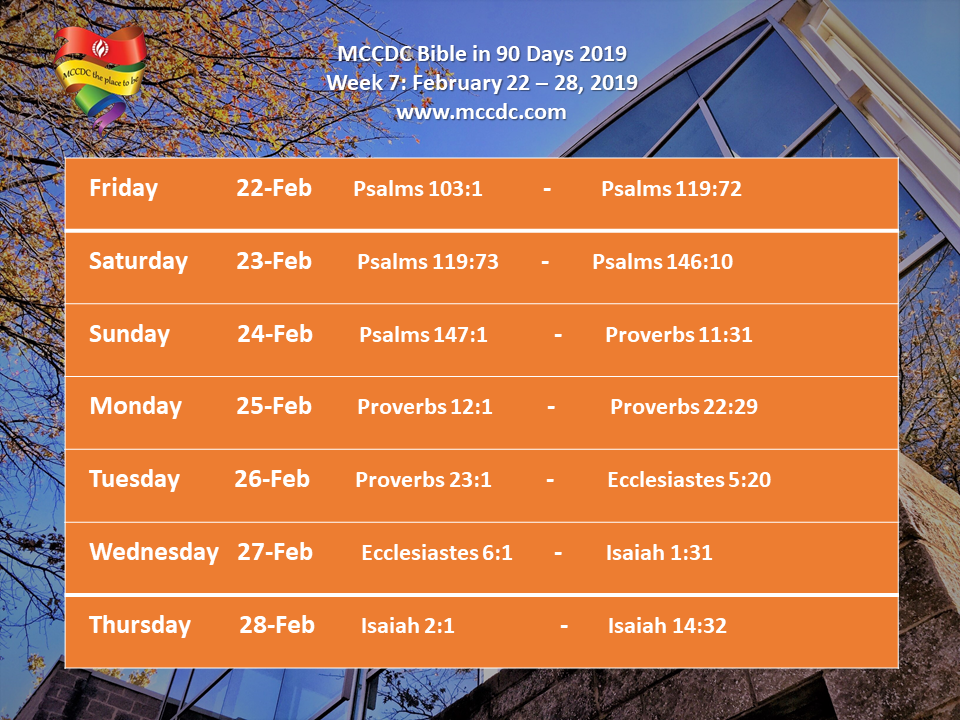 The Soundboard Ministry Needs YOU!!!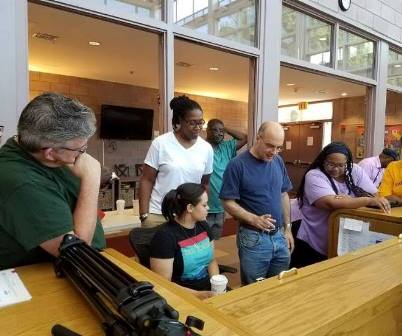 Soundboard volunteers are needed for 9am and 11am services. No experience needed. You will be trained on a state of the art soundboard, setting mics up for service and learning the technical side of handling the sound board. We would like to have you train at the 9am service and continue training at the 11am service but if your prefer to train only at one service you can.
Please contact me Michael Cunningham at mjcunningham2013@gmail.com or stop by to talk with any soundboard volunteer.

The Hospitality Ministry Needs Your Help!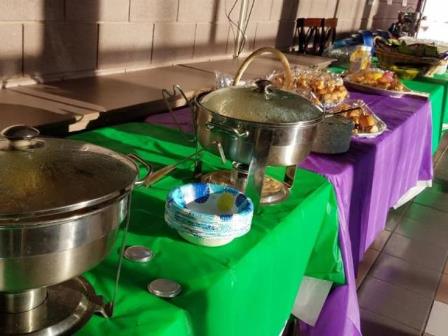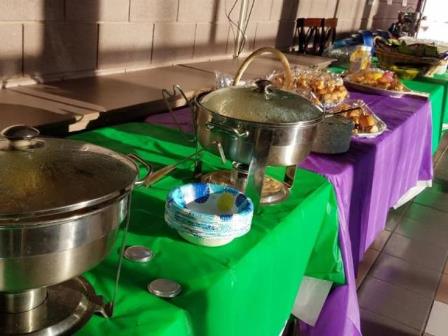 If you have hospitality items that you would be willing to bring in and support Sunday hospitality, please contact the church office at
churchoffice@mccdc.com or 202-638-7373.. Items for consideration are:
Items that are needed:
White Paper Towel Rolls
Large Cans of Regular Coffee
Large Cans of Decaffeinate Coffee
Box of Coffee Straws
Napkins
Fresh Apples
Fresh Oranges
Plums
Yogurt
Granola Bars

MCCDC Bible Study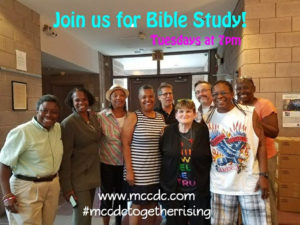 A time of community, fun, learning, and sharing!
Tuesdays, from 7:00 – 8:00 PM in the Welcome Hall
For more information please contact Dale Madyun-Baskerville at the churchoffice@mccdc.com or call (202) 638-737.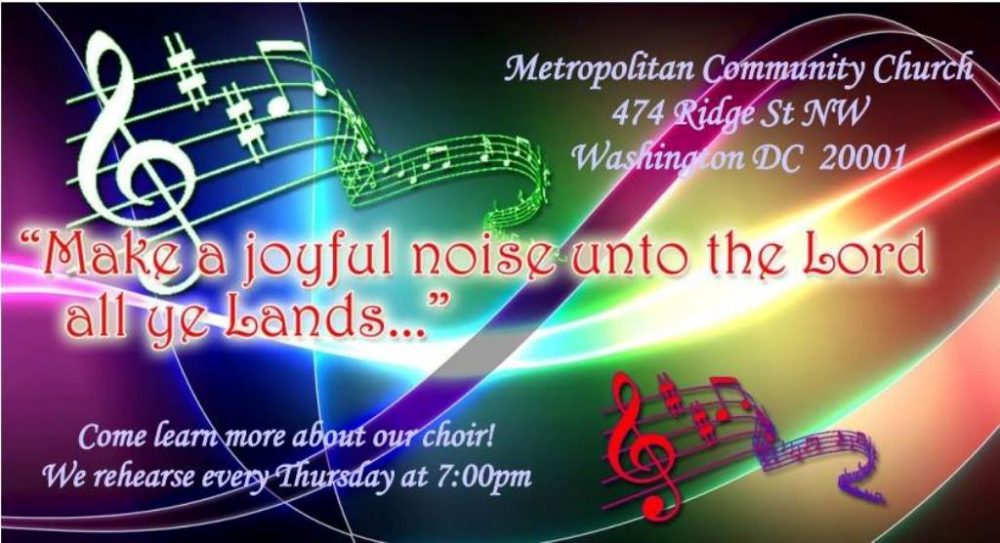 "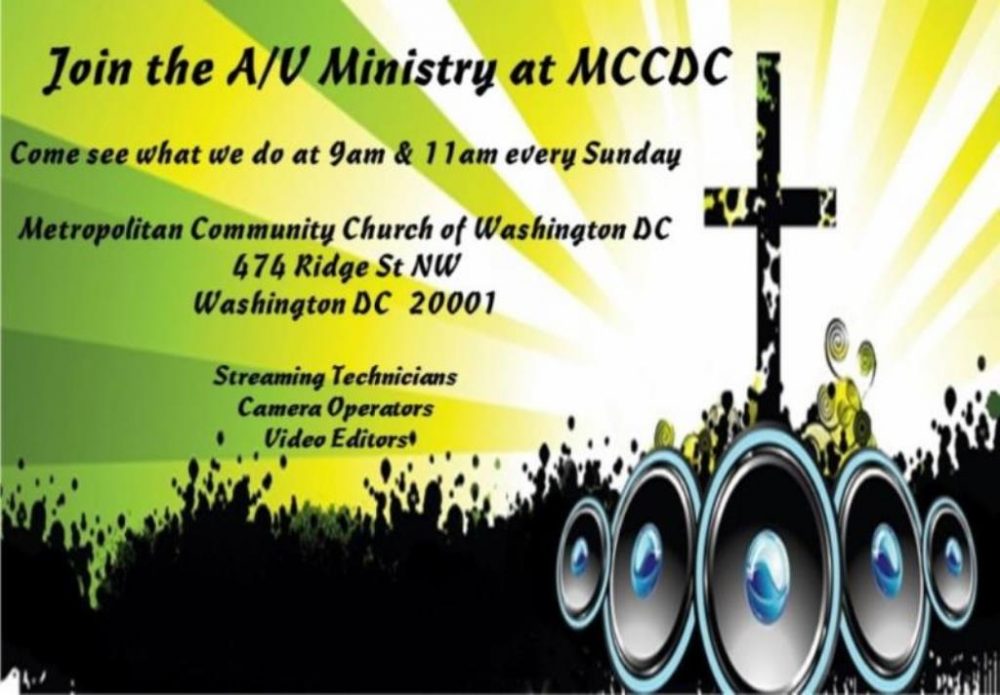 Prayer Corner
Please continue to hold in your prayers Keith Richardson and Fannie Woody who are in Nursing Homes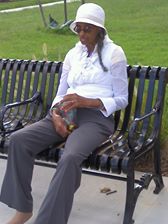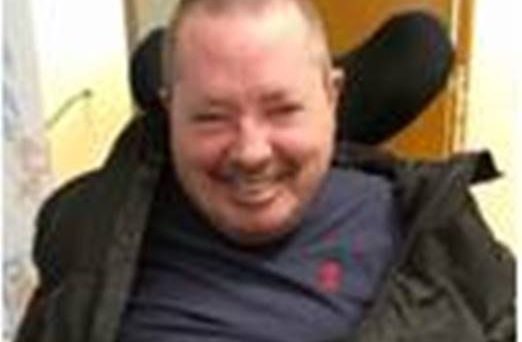 Join our Worship and Arts Ministry!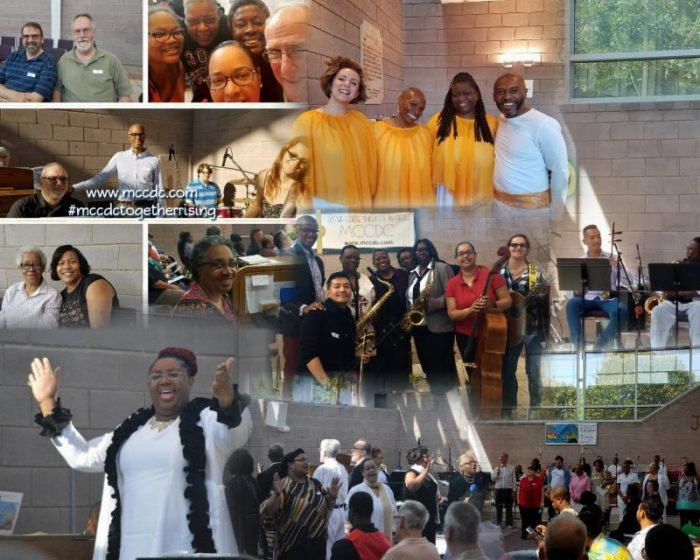 Ministry
Meeting Time
Contact
E-mail
9 AM Choir

Sunday

8:15 AM

Daniel Scearce

danscearce@aol.com
11 AM Choir

Thursdays

7:00 PM

Diedre Mouton Gray

msdeedeemusic@gmail.com
Dance
Every other Tuesday
5:00 – 6:45 PM
Cathy Batson
cathybatson1@verizon.net
Drama
Mondays
6:30 PM
Jules Christian
enjoyingtoday@hotmail.com
Eclectic Praise
Sundays
12:30 PM
Johanna Hardy
brassrat93@gmail.com