This Week's Reflection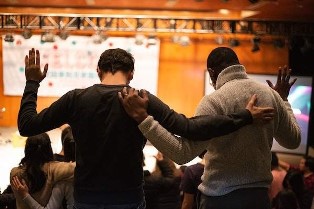 "Rejoice for opportunities to share the grace of God everywhere you go, to create communities and a world that is safe, to move toward an extraordinary love of God and love of ourselves and our neighbors." ~Cheryl A. Kirk-Duggan, author of Wake Up: Hip Hop, Christianity, & the Black Church
Stuff doesn't endure. It wears out. It becomes outdated. Something new replaces it. Even the most prized family heirlooms eventually will pass. What endures? Relationships. Even relationships that are brief in terms of physical interaction have a lasting impact.
Jesus clearly makes this point in this week's gospel from Matthew 5: 21-26. Relationships are so important to Jesus that he compares unrestrained anger as an offense that merits judgment. Jesus teaches that insults make one "liable to the council." In one of his hard sayings Jesus says, "when you are offering your gift at the altar, if you remember that your sibling has something against you, leave your gift there before the altar and go; first be reconciled to your sibling, and then come offer your gift."
At first glance it may seem that Jesus is shaking a condemning finger. We may take these hard sayings of Jesus personally. Jesus, however, intends us to receive these statements communally. Though there are personal implications, Jesus is calling for the building up of community. Debi Thomas notes that "Jesus isn't admonishing individuals in his Sermon the on the Mount; he is calling forth a new community. A blessed community. A beloved community. A community meant to initiate a radical way of doing life on the earth. A community Jesus trusts will follow in his footsteps, and incarnate divine love to a world hungry for hope and healing."
People are hungry for deep relationships yet are told to buy more stuff in an empty promise of fulfillment; we are constantly tempted to stuff our lives with false fullness. Jesus points to a way of living that is abundant, connected and lasting. Jesus invites us to the deep meaning of shared grace and creating a world that is holy with true satisfaction. Debi Thomas continues that Jesus is presenting "A God who takes our relationships with each other very seriously, and wants us to treat each other—not with a bare minimum of civility and morality—but with the deepest respect, integrity, and love."
We are called by Jesus to build a world beyond stuff that is filled with loving relationships with God, ourselves and each other.
Be a part of such a world this Sunday at 9a.m. and 11a.m. Eastern in the Sanctuary, online, or later on demand. Together, we'll continue to deepen our lives through the eternal gifts of Beloved Community.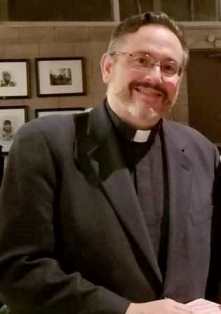 Grace and peace,
Rev. Elder Dwayne Johnson
Senior Pastor, MCCDC

Ash Wednesday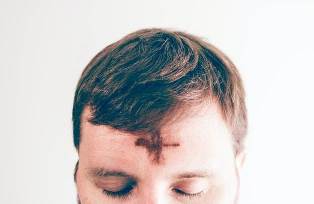 Please plan to join your MCCDC family for a special Zoom Worship service on Ash Wednesday, February 22, at 7:00 p.m. Eastern.
Here are three ways to connect via zoom on 22 February:
· Click here to open Zoom and join automatically
· Launch Zoom and enter Meeting ID 830 5252 3783
· Dial by phone +1 301 715 8592 US (Washington DC), using the same Meeting ID

Calendar Link

MCCDC now has a short cut to their web calendar. This makes it easier for you to see the current events that is going on in our church community.
Simply go to: calendar.mccdc.com

Annual Giving Statements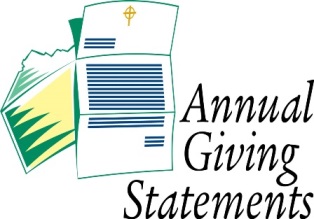 We have begun preparing giving statements for the 2022 tax year. We will be sending giving statements via email, in batches, beginning January 25th and continuing through March 3rd.
If we don't have a working email address on file for you, or if you don't have access to email, we will mail your giving statement via USPS, or you can pick it up in-person after an MCCDC Sunday worship service. Please contact Chocolatté Miller at chocolatte.miller@outlook.com if you have questions.

Black History Concert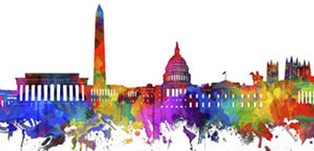 Save the date for MCCDC's Borderfree Black HistoryConcert. This year theme is : DC Style Concert on Saturday, February 25th at 6:00 p.m. Eastern.
This year's program will feature MCCDC Community Voices,Eclectic Praise, Drama Ministry and Moving Spirit along Shirli Hughes and Arthur Diggs, Guest Soloists. As with our Sunday worship services, you're invited to either participate online at live.mccdc.com or in person at Fifth and Ridge St NW. All are welcome!

Borderfree Worship Update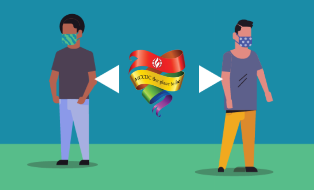 Effective Tuesday, November 1, MCCDC adopted a flexible masking policy. That means when you enter the church at 474 Ridge St NW, you have the flexibility to choose* to wear or not to wear a mask.
• · Please continue to social distance. Respect personal space.
• · Respect personal masking choices. Others may be at high risk.
• · Be responsible. If you don't feel well, have tested positive for COVID, or are otherwise sick; stay home and join us online.
*Note: Individual ministries or other activities/events at MCCDC may still require masks under certain circumstances

Worship Volunteer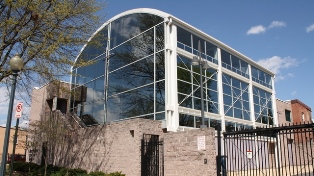 We still need volunteers to sustain in-person worship. Please visit volunteer.mccdc.com and fill out the form for the dates and positions in which you can serve your church. Have questions about roles and responsibilities? Contact Chocolatté Miller, chocolatte.miller@outlook.com

Pathways 2 Generosity, Prayer #50, by Clara Carter, MCCDC Prayer Supporter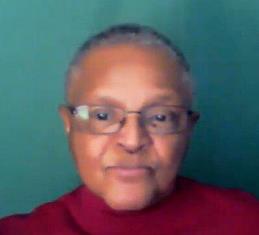 "Take chances, make mistakes. That's how you grow. Pain nourishes your courage. You have to fail in order to practice being brave." ? Mary Tyler Moore
Dear God, we are grateful for your omnipresence in every aspect of our lives. Thank you for the courage to make mistakes, get back up, and keep moving forward into your purpose that was planned for us from the very beginning—You, the Alpha and the Omega.
We are thankful for the enduring gifts you gave us; and for the miracle of new beginnings each day to start anew. We pray to continue prospering your gifts with all people, blessing their lives so that they may bless the lives they touch too.
We are grateful for our spiritual home, Metropolitan Community Church of Washington DC, and all spiritual places of worship where everyone is invited to share God's love, forgiveness, grace, and mercy. We are so blessed to be on the faith-building journey of sharing generosity and prosperity all over the world. Thank you in your many names, Amen.
"At the time it is administered, any discipline seems a cause for grief, not joy, but later it bears fruit in peace and justice for those formed by it." ~Hebrews 12:11 (First Egalitarian Translation)
"Blessed be the Lord, who daily loadeth us with benefits, even the God of our salvation. Selah." ~Psalm 68:19 (KJV)

Support for Tim Helm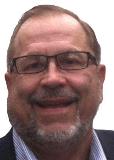 Beloved longtime MCCDC member Tim Helm is recovering from spinal and back wound complications at BridgePoint Hospital on Capitol Hill. Tim welcomes your calls in the afternoon and evening at (202) 368-9877.
Tim, our love and prayers are with you!
~Your MCCDC Family

Prayer Corner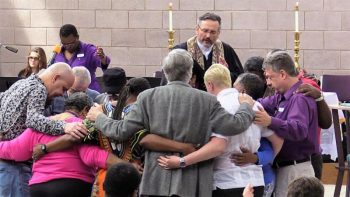 Please lift the following people up during your prayer time:
Johanna Hardy• Jerry Giem • Tim Helm • Min. Diedre Gray • Bill Campbell • Denise Wright, her mother Lucy Mae Coombs and her Aunt Lottie Mae King. • Rose Williams• Cecilia Hayden-Smith and Esther Smith's health• Delores Fowler • Vernessa D. Wilson • Family of Ms. Brittany Harrell • Veronica Franklin• Rev. Dr. Robin Hawley Gorsline • Glenn Conway • Michelle Lax •Anthony Goode • Valeria Myers' children Chantelle & Donald • George Kerr, III • Randy Punley • Lynn Sulyma • Marcus Garnett •Renee Valentine's brother • Arden Shutt • Evelyn Jones• Steve Sloane • Jeffrey Luckenbach • Cathy Batson's niece Lisa • Cynthia Melman •Kim Battle • Joshua Benkins' father Isaac •Elaine Durden-Hunter's recnet loss of her mother Earline • Angela Terrell • Mike Washington •Carol Washington mother's health •Angela Dodd for healing •Buck Carlson •Lolita Gleaton for healing from her cancer • Mezyi Choi request prayer for her success healing from surgery • Lost of Melvin Moore Adams' sister Krissandra Moore •Kia Murphy • Doris Carter Washington of Alexandra, Va. request prayer • Loss of Melvin Moore Adams' sister Krissandra Moore • Patricia Ryan due to the loss of her brother Mickey

"Church Ministries & Events"


Virtual Choir
Come and join the Virtual Voices of MCC Choir! Lift your voice in our virtual rehearsals while singing from the comfort of your home. For more info, email Music Minister Deidre Mouton Gray at msdeedeemusic@gmail.com.
Spiritual Gifts, Get Involved!
Your're invited to consider sharing your spiritual gifts by making a Scripture Reading Video or sharing a Video Testimony on what MCCDC means to you.
It does not have to be long and the AV team is standing by to help you with the video. Please email me at revdwayne@mccdc.com for more information.
Moving Spirit Dance Ministry
Come dance for God! No experience needed. Email Cathy Batson at cathybatson1@verizon.net for more information. Check out past performances on our YouTube channel, including "I Can Only Imagine" (April 2019) and "Mighty River"(February 2018).
Singing to God
Join the Virtual Voices of the MCC Choir. Lift your voice in our virtual rehearsals while singing from the comfort of your home. Email Music Minister Diedre Gray at msdeedeemusic@gmail.com
JOIN PRAYER FROM NOON TO 12:30 PM Monday thru Saturday
Join Zoom Meeting
https://us02web.zoom.us/j/7078722334
Meeting ID: 707 872 2334
The dial in is 301-715-8592
Meeting ID: 7078722334
Intercessory Prayer Team
Meets the 2nd and 4th Thursdays each month at 7 pm
Contact LaMar Jenkins at 202-750-08887
Bible Study Tuesdays at 7:00 pm Eastern
Click here to Join Zoom Meeting: https://us02web.zoom.us/j/434566329
or Dial: (301) 715-8592 ,Meeting ID: 434 566 329
Contact Dale Madyun-Baskerville at mccdcbiblestudy@mccdc.com for more information.
Pastoral Care Meeting
Meet 1st and 3rd Wednesday, each month at 6::30pm
Contact pastoralcare@mccdc.com for more information or interest in joining this vibrant church ministry this Fall
Writing Ministry
Meets Monthy
For more information, contact Jacqueline Laughlin at yemayah@icloud.com.
Barnabas Culture Sessions
Barnabas Culture, Session 7:00 p.m. Eastern, Thursday. Click Here to Join The Zoom Thursday Nights. For more information contact MCCDC Ministry Intern Rev. Teresa Tygart at Email preachertygart@gmail.com.

Join Us on YouTube and subscribe to the MCCDC YouTube Channel!

Watch on YouTube