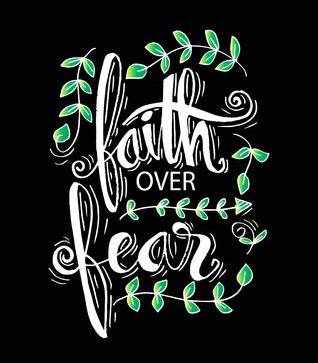 "I remind you to rekindle the gift of God that is within you… for God did not give us a spirit of cowardice, but rather a spirit of power and of love and of self- discipline." —2 Timothy 1:6-7
Have you ever been afraid? The answer is Yes. Fear is a common and real emotion. Have you ever considered what fear does in your life? It can bring forgetfulness, frailty and failure! Is fear productive in your life? Let's join together Sunday as I unpack 2 Timothy 1:7 and how Timothy allowed fear to bring him down.
In preparation for the message on Sunday, I also invite you to reflect on this scripture from Luke 17:5-6: "The apostles said to Jesus, 'Increase our faith!' Jesus answered, "If you had faith the size of a mustard seed, you could say to this mulberry tree, 'Uproot yourself and plant yourself in the sea,' and it would obey you."
PRAYER: God, Creator of Faith, You are greater than our fears. Prepare my heart for this Sunday's message, that I may more fully understand the impact of fear on my life. O God, faith is one of my growing edges. Help me to learn and grow in new ways that I may be free and support others in their journey to freedom through faith. Amen.
I'm looking forward to being with you on Sunday at 9AM and 11AM.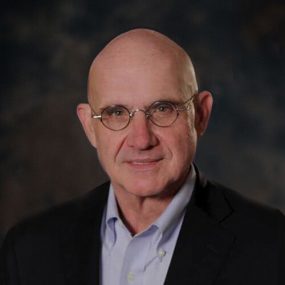 Cheering for you,
Tom Melzoni, Ph.D.

MCCDC Announcements
Giving & Generosity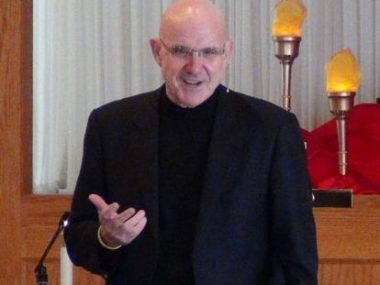 Join us for an all-church generosity webinar from 10:00 am to noon this Saturday, Sept. 19th. Click here to watch a brief conversation between our pastors and Tom Melzoni of Horizons Stewardship, who will be leading our session.
Here are three ways to connect on Saturday:
• Click here to open Zoom and join automatically
• Launch Zoom and enter Meeting ID 489 132 3342
• Dial (301) 715-8592 by phone, using the same Meeting ID
New to Zoom? Here's a tutorial on joining a meeting and the basics of participant controls. You do not need a Zoom account.

Vote for Rev. Dwayne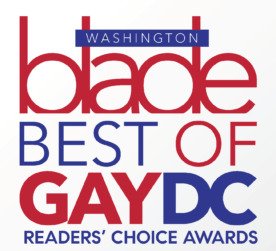 Our senior pastor, Rev. Elder Dwayne Johnson, is one of five individuals nominated for the "Best Clergy" category of the Washington Blade's Best of Gay DC Readers' Choice Awards. Click here to vote. You're able to submit one vote per day, per email address, from now through Sunday, Sept. 20th.

Walk to End Breast Cancer
Last Saturday, Team MCCDC participated in the More Than Pink Walk to End Breast Cancer! Thank you to the participants and for all the donations and support. We raised more than $1,600! While we could not walk side-by-side this year, we still walked together. Watch the video and share in our walk.

Join MCCDC Team HIV Virtual Walk & 5K to End HIV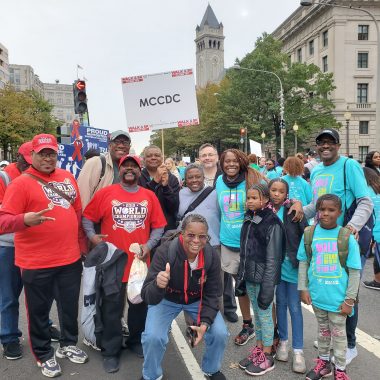 Walk & 5K to End HIVThe Walk & 5K to End HIV is our annual fundraising walk and timed run! For more than 33 years, this event has helped us raise funds for our HIV-focused care and research. Join us for another year in the fight to end HIV!
Our Walk & 5K to End HIV welcomes all who wish to support those living with or affected by HIV/AIDS. Are you interested in walking for a friend, running for your partner or just giving to help the cause? There are plenty of ways to get involved. Visit the official Walk & 5K to End HIV website today!
Date: Saturday, October 24, 2020
Time: 7:00 AM – 12:00 PM
Location: Virtual Walk
Contact Team Captain Dale L. Madyun-Baskerville at baskerd6109@gmail.com for more information.

MCCDC Leadership Opportunity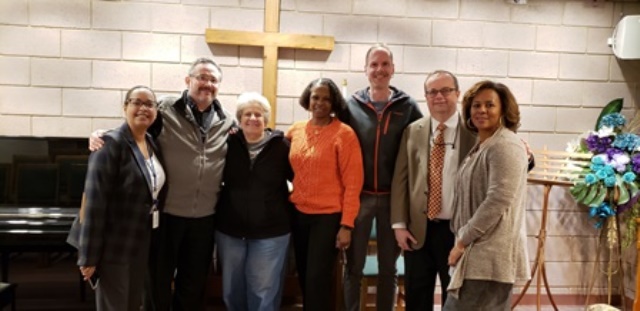 Are you looking for a new way to serve your MCCDC community? Can you envision yourself in a leadership position? And do you have a passion for innovation and hands-on implementation during this challenging time? Then we might have just the right opportunity for you!
The Board of Directors is looking for motivated and qualified candidates to run for seats on the Board of Directors this year. Two positions will be open due to term expirations in 2020. We are looking for a diverse group of people with the spiritual gifts of leadership, discernment, and compassion. We are especially looking for people with practical experience in strategic planning, financial management/fundraising, policy development, program oversight, or legal matters.
If you feel called and have been a member of MCCDC in good standing for the past six months, you are eligible to run. Please submit a brief bio and a letter of interest to the Board or the church office by Sunday, October 18th.
You are also encouraged to talk to Senior Pastor Rev. Elder Dwayne Johnson or Board Member Knut Panknin if you have questions or would like to receive more information.

Join MCCDC's Bible in 90 Days Journey 2021!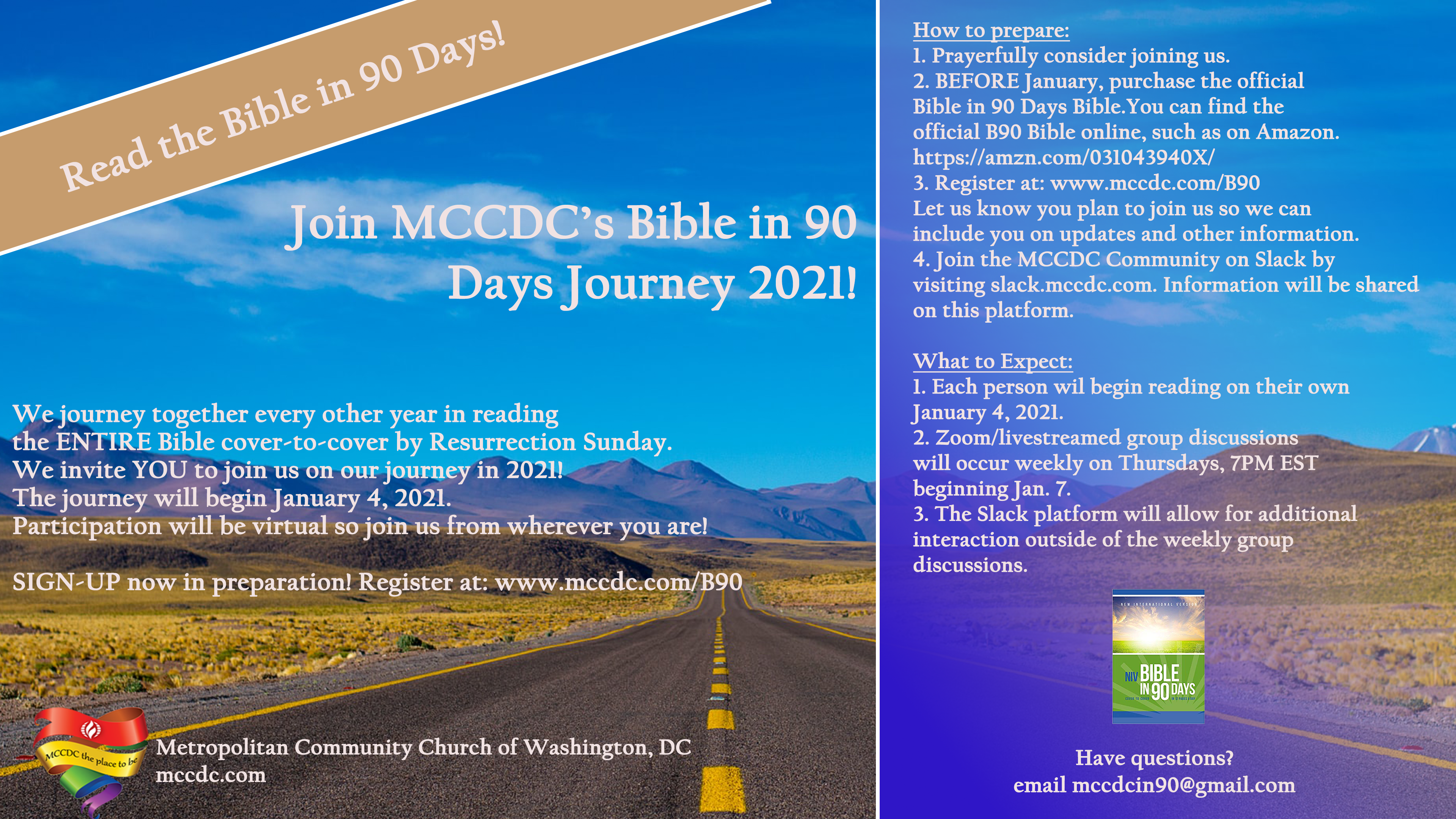 "CHURCH NEWS"
Virtual Choir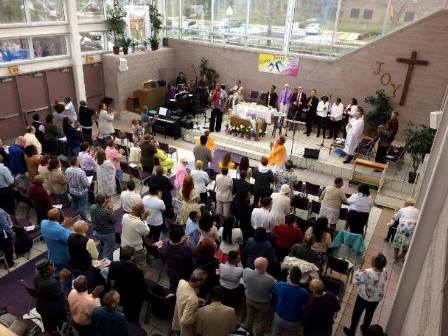 Come and join the Virtual Voices of MCC Choir! Lift your voice in our virtual rehearsals while singing from the comfort of your home. For more info, email Music Minister Deidre Mouton Gray at msdeedeemusic@gmail.com.

Spiritual Gifts, Get Involved!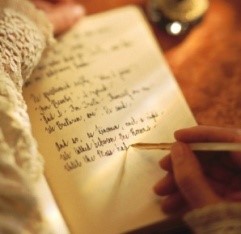 Your're invited to consider sharing your spiritual gifts by making a Scripture Reading Video or sharing a Video Testimony on what MCCDC means to you.
It does not have to be long and the AV team is standing by to help you with the video. Please email me at revdwayne@mccdc.com for more information.

Moving Spirit Dance Ministry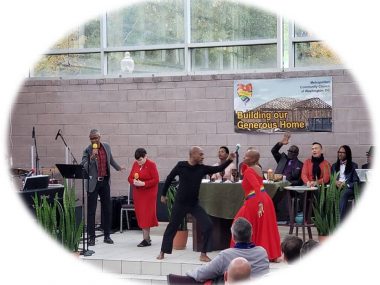 >
Come dance for God! No experience needed. Email Cathy Batson at cathybatson1@verizon.net for more information. Check out past performances on our YouTube channel, including "I Can Only Imagine" (April 2019) and "Mighty River"(February 2018).

MCCDC Virtual Ministry Working Group !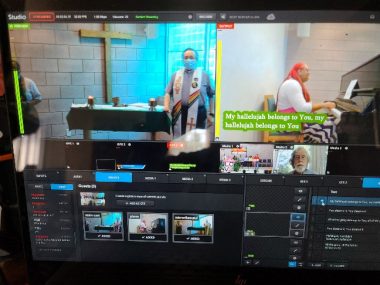 A Virtual Ministry Working Group is forming now and you are invited and encouraged to join!
It is important, now more than ever, to develop our strategy for online ministry and membership – even when we are able to meet again in-person, the work we do now will help us as a community ensure we can re-imagine our ministry in a way that welcomes and engages everyone – regardless of whether they can participate in person or virtually.
If you are interested in joining the working group, or have questions, please contact Ministry Intern Dr. Carla Sherrell at drcarla@mccdc.com.

JOIN REV. DWAYNE IN PRAYER FROM NOON TO 12:30 PM Monday thru Saturday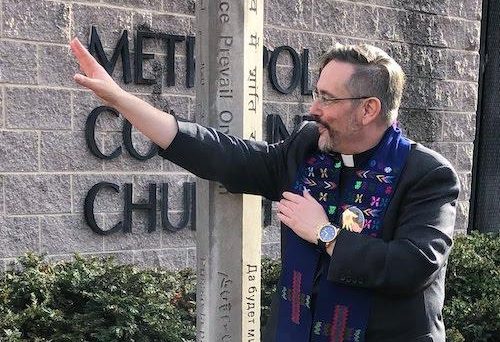 Phone Number: 646-558-8656, Code: 407 740 6668

Bible Study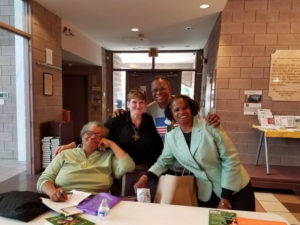 A time of community, fun, learning, and sharing!
Tuesdays from 7:00 – 8:00 PM
Via FREE ZOOM Video Conference Call
Click here to see the MCCDC 2020 Bible Study Schedule
Phone Call in number is: 301 715 8592 US,Meeting ID: 434 566 329
Password: Email Dale Madyun-Baskerville at mccdcbiblestudy@mccdc.com for login invitation

"Ministry Spotlight"
Join Us on YouTube and subscribe to the MCCDC YouTube Channel!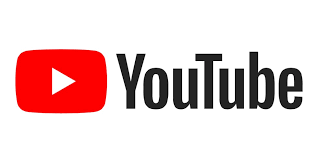 Click here to see more MCCDC Videos

LiveStream Volunteer's Needed!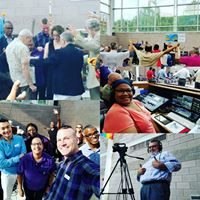 Volunteer! No experience is required. We will train you or someone you recommend. (Perhaps a student interested in picking up new skills?) Opportunities include:
o Producing the livestream itself on Sundays and for special events (greatest need)
o Assisting on Sundays by video recording and managing cameras
o Video editing (this requires access to your own computer and video editing software)
Share our message! Inspired by Rev. Dwayne's spiritual instruction? Moved by a praise & worship song? Post it on Facebook. Send a link to friends and family. They can tune-in to our livestream or watch worship services on demand at livestream.com/mccdc, through our website at mccdc.com, or browse clips on our YouTube Channel.
Click here to visit MCCDC YouTube channel
Email Johanna at mccdclive@gmail.com or talk to any one of the AV team members to volunteer or for more information

The Soundboard Ministry Needs YOU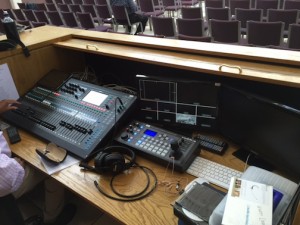 Soundboard volunteers are needed for 9 am and 11 am services. No experience needed!
You will be trained on a state of the art soundboard and learn how to set up mics for services.
Ideally, you will train at the 9 am service and continue training at the 11 am service, but we are flexible.
Please contact Michael Cunningham at mjcunningham2013@gmail.com or stop by to talk with any soundboard volunteer.

Prayer Corner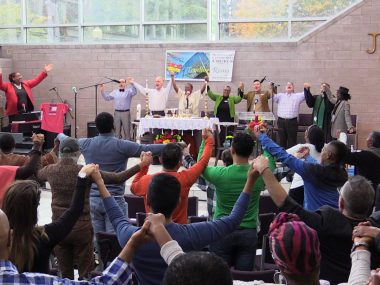 Please lift the following people up during your prayer time:
* Jerry Giem's Son, *Jason and Nephew, Travis * Valeria Myers' daughter Chantelle * Michelle Lax *George Kerr, III * Mama Cee's sister and niece * Rose Williams * Randy Punley * Lynn Sulyma * Esther Smith * Marcus Garnett * Renee Valentine * Rose Herring * Elaine Durden-Hunter's mother, Earline * T. Green * Evelyn Jones * Valeria Myers' son Donald * Bob Jones' son Chuck & wife Karen * Steve Sloane * Glenn Conrad * Arden Shutt, * Renee Valentine's brother, * Kim Battle, *Juanita Dara , * Jeffrey Luckenbach, * Anthony Goode,* Keith Richardson