This Week's Reflection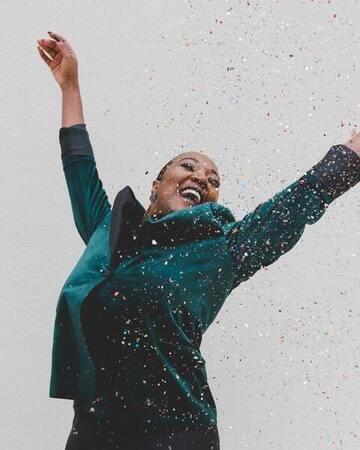 "In your presence, O God, our hearts find victory. Your love is a crown of fine gold upon our heads. Yes, your victories are forever!" ~Nan Merrill from Psalm 21, Psalms for Praying, alt.
This Sunday, we begin an uplifting new worship series, focused on the rhythms of spiritual victory. Sports enthusiasts encircle the globe. We cheer on those who enter the Olympics, compete in the World Cup, persist through the World Series, or go for it all in the Super Bowl.
We are inspired to live our faith with such enthusiasm, and to pursue spiritual victory. And our spiritual victory is not dependent on our physical abilities. Whether we move on bicycles, our feet, in a wheelchair or with a cane, we are invited to move with the Holy Spirit in fullness of faith.
Victory is ours to claim. We note that victory is different for each of us. Victory is not about perfection. Victory is about persistence. And persistence is not about constantly pushing or forcing. Sometimes persistence is noticing the need to rest and heal as necessary parts of life. In our Gospel for Sunday from Mark 6, Jesus says to his disciples, "Come by yourselves to a secluded place and rest for a while" (Mark 6:31).
In this shared journey, there is no "othering" and there are no losers. In Mark 6, Jesus sees a large crowd and he has compassion on them and begins to teach them many things. Though the power structures of that day saw the followers of Jesus as expendable, Jesus saw them as worthy victors. They found their victory and healing through him. Mark 6:56 offers clear hope: "Everyone who touched Jesus was healed."
Now is the time for us to claim spiritual victory. God is greater than c19, unjust systems and structures, and all that separates us from our true selves and from each other. In preparation for Sunday, I invite you to join me in this Prayer:
O God, you lead us to victory. You supply every need in body, mind and Spirit. We can do all things through you as you strengthen us. With your help, we no longer conform to the patterns of this world. You are with us as we overcome hurdles.
We move forward with determination and hope, strengthened by your Spirit and by our ancestors who have gone before us, the Great Cloud of Witnesses.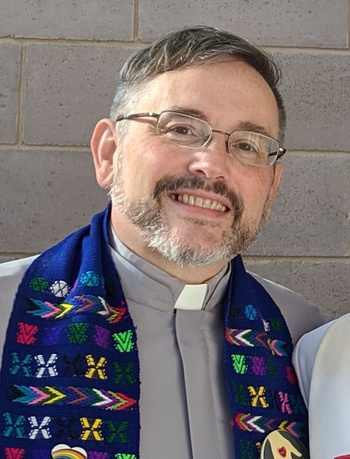 By Faith,
Rev. Elder Dwayne Johnson
MCCDC Senior Pastor

Remembering Rose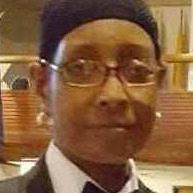 At 11:00 a.m. this Saturday, join a memorial service for our dearly beloved Rose Herring. Click here to watch the live stream rom Yarborough & Rocke Funeral Home, 1001 N 63rd St in Philadelphia. We're also planning an MCCDC service in Washington.

Re-Entry Update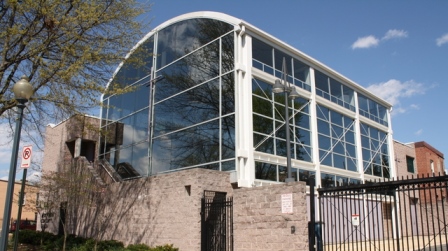 MCCDC's c19 Advisory Team has made recommendations for safe re-entry to our sanctuary at Fifth & Ridge. Our Board of Directors has approved those recommendations.
We have not yet determined our re-entry date, given pending work on the church roof and ventilation systems. We'll share more details at this Sunday's Congregational Forum (see Zoom link below).
We need your help. We have many volunteer opportunities as we prepare for re-entry. We can work with your schedule. Email Melvin Moore Adams at ChurchOffice@mccdc.com for more information.
Our goal is for everyone to share the same worship experience, whether physically present or participating via livestream.

Writers' Ministry Wednesday, July 21 at 7:00 p.m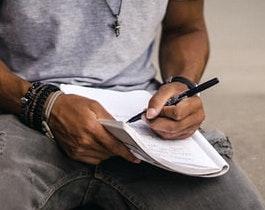 The MCCDC Writers' Ministry offered devotionals during Lent, and will do so at other times, fulfilling our mission to offer our church and the world more reflections and spiritual gifts throughout the year.
We also gather monthly to support and inspire each other in our personal writing. Whether you are an experienced writer or want to begin writing, or do more, please consider joining us. If you'd like to join this project, please contact Rev. Dr. Robin Hawley Gorsline, Writer-Theologian in Residence, at writer@robinhawleygorsline.com.

Prayer Corner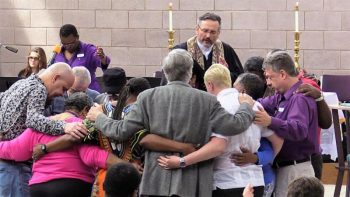 Please lift the following people up during your prayer time:
Francine Clark and the family of Rose Herring • The family of Louis Hicks, Sr. • Lilah Blackstone and the family of Terry Blackstone • Bob Jones &Bob Jones' son Chuck & wife Karen • Jerry Giem & Jerry Giem's son, Jason and nephew, Travis • Valeria Myers' daughter Chantelle & son Donald• Michelle Lax • George Kerr, III • Dr. Veronica Franklin • Mama Cee's sister and niece • Rose Williams • Randy Punley • Lynn Sulyma • Esther Smith • Marcus Garnett • Renee Valentine & Renee Valentine's brother • • Arden Shutt • Buck Carlson • Delores Fowler • Elaine Durden-Hunter's mother, Earline T. Green • Evelyn Jones • Valeria Myers' son Donald • Steve Sloane • Glenn Conrad • Anthony Goode • Jeffrey Luckenbach • Cathy Batson's niece Lisa • Cynthia Melman • Kim Battle • ABilly Jones-Hennin • Bill Campbell • Mark Kelly • Joshua Benkins' Aunt Ellen and Isaac David Benkins • Amy Stark, on the loss of her cat Rusty.

C19 Vaccine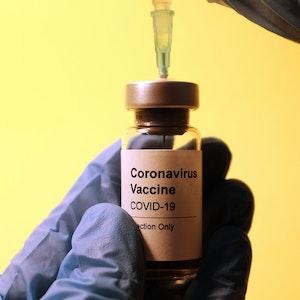 Have you been vaccinated yet? Everyone 12 years or older — including undocumented immigrants — is now eligible. Visit vaccines.gov to find a location near you and make an appointment.
The Federal Emergency Management Agency is providing reimbursements up to $9,000 for funeral expenses incurred as a result of C19. To apply, visit FEMA's website.

"Church Ministries & Events"

Virtual Choir
Come and join the Virtual Voices of MCC Choir! Lift your voice in our virtual rehearsals while singing from the comfort of your home. For more info, email Music Minister Deidre Mouton Gray at msdeedeemusic@gmail.com.
Spiritual Gifts, Get Involved!
Your're invited to consider sharing your spiritual gifts by making a Scripture Reading Video or sharing a Video Testimony on what MCCDC means to you.
It does not have to be long and the AV team is standing by to help you with the video. Please email me at revdwayne@mccdc.com for more information.
Moving Spirit Dance Ministry
Come dance for God! No experience needed. Email Cathy Batson at cathybatson1@verizon.net for more information. Check out past performances on our YouTube channel, including "I Can Only Imagine" (April 2019) and "Mighty River"(February 2018).
Singing to God
Join the Virtual Voices of the MCC Choir. Lift your voice in our virtual rehearsals while singing from the comfort of your home. Email Music Minister Diedre Gray at msdeedeemusic@gmail.com
JOIN REV. DWAYNE IN PRAYER FROM NOON TO 12:30 PM Monday thru Saturday
Phone Number: 646-558-8656, Code: 407 740 6668
Intercessory Prayer Team
Meets the 2nd and 4th Thursdays each month at 7 pm
Contact LaMar Jenkins at 202-750-08887
Bible Study
Tuesdays at 7:00 pm Eastern
Click here to Join Zoom Meeting: https://us02web.zoom.us/j/434566329
or Dial: (301) 715-8592 ,Meeting ID: 434 566 329
Contact Dale Madyun-Baskerville at mccdcbiblestudy@mccdc.com for more information.
Pastoral Care Meeting
Meet 1st and 3rd Wednesday, each month at 6::30pm
Contact pastoralcare@mccdc.com for more information or interest in joining this vibrant church ministry this Fall
Writer's Ministry
The MCCDC Writers' Ministry mission is to offer to our church and the world more reflections and devotionals throughout the year. If you'd like to join this project, now or in the future, please contact Rev. Dr. Robin Hawley Gorsline, Writer-Theologian in Residence, at writer@robinhawleygorsline.com

Join Us on YouTube and subscribe to the MCCDC YouTube Channel!