This Week's Reflection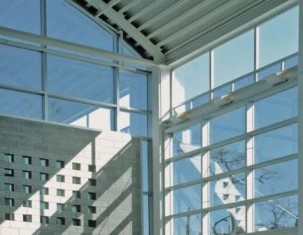 God comes home to us. We come home to God. Home, in the best sense of the word, is the essence of Advent and Christmas.
In this age of loneliness, and as we continue to process the isolation we experienced during the peak of Covid 19, the word home evokes a sense of longing. Though our descriptions of home are as varied as our community, we long for connection, a sense of place, and a sense of belonging. MCCDC is the place to connect and belong.
MCCDC is the place to be. . .at home.
When one feels at home, one can be their true and best selves. Home is a place to be real. During this season, we invite you to come home. For those in the DMV, we love seeing you in the Sanctuary. And we also love connecting with you virtually, wherever you may be in the world.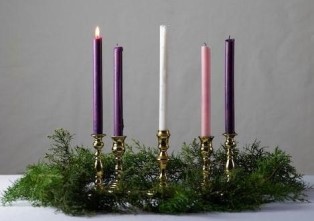 Our intention is for you to feel connected, whether worshiping with us from such places as your kitchen, office or hotel room, or joining us at 5th and Ridge Street NW. This Sunday is the First Sunday of Advent. The message on my heart is, "Celebrate Home: A Home of Hope." Join us at 9a.m. and 11a.m. Eastern in our Sanctuary, live online, or later on demand.
In preparation for Sunday, I invite you to reflect on the day's lectionary texts from Psalm 122 and Matthew 24: 36-44. Where do you notice hope in these scriptures?
In Eugene Peterson's paraphrase of John 1:14, "The Word became flesh and blood, and moved into the neighborhood." Yes, God loves us so much that God wants to live with us, wherever our neighborhood might me. So this season, we'll come to together from our local and global neighborhoods, to celebrate home, in the variety of ways home is true for us.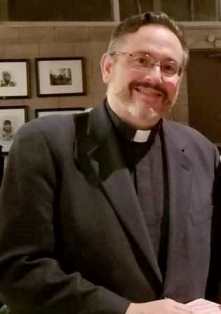 Grace and peace,
Rev. Elder Dwayne Johnson

Thanksgiving Eve Zoom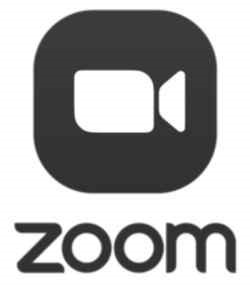 Join us at 6:00 p.m. Wednesday, Nov. 24th for a special Thanksgiving Eve worship service via Zoom.
Here are three ways to connect:
· Click here to open Zoom and join automatically
· Launch Zoom and enter Meeting ID 875 5055 6815
· Dial (301) 715-8592 by phone, using the same Meeting ID

In Loving Memory

Rob Rowe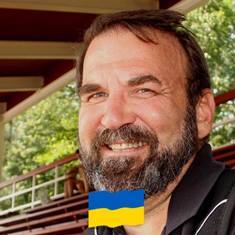 Sunrise: July 9, 1954- Sunset: October 10, 2022 †
Memorial service 1:00 p.m. Saturday, December 3rd at 474 Ridge St NW. Read his obituary here and lift Rob's partner, David King, in prayer. Services will also be live streamed at youtube.mccdc.com.

Christmas Tributes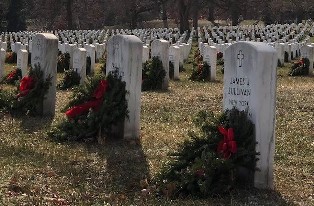 This Christmas, we invite you to remember someone you love with a tribute. Their names will be included in our Sunday worship folder and also displayed at the end of Sunday livestream worship throughout the Advent season. We suggest a donation of $20.00 per tribute. All gifts matter.
Here's an online form to pay with credit card or electronic debit. You can also print this form and mail it to the church with a check.

Save This Date! MCCDC Christmas Concert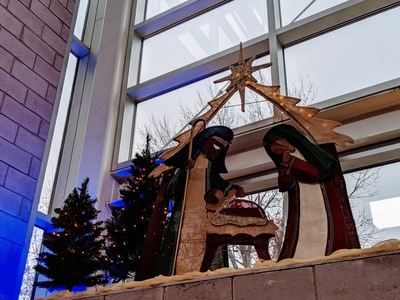 Mark your calendar for our holiday concert at 6:00 p.m. on Saturday, Dec. 3rd
You can attend in person at 474 Ridge street NW, Washington DC or watch it live stream at: live.mccdc.com

Older Adult Ministry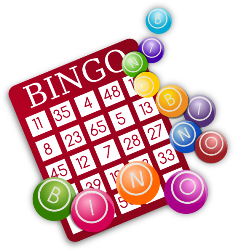 Our Older Adult Ministry will meet for Virtual Bingo via Zoom at 1:00 p.m. Sunday, 4th of December Contact Dale Madyun-Baskerville at for more information at mccdcbiblestudy@mccdc.com
Here are three ways to connect:
· Click here to open Zoom and join automatically
· Launch Zoom and enter Meeting ID 824 9552 3942
· Dial (301) 715-8592 by phone, using the same Meeting ID

Email Scam Alert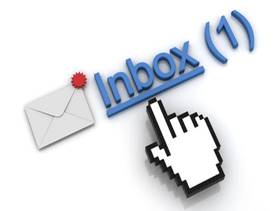 Someone has been sending email claiming to be Rev. Dwayne and requesting people buy gift cards. This is a scam! (Rev. Dwayne has only one email address, revdwayne@mccdc.com). Delete the email or report it as spam to . reportphishing@apwg.org. or report to GMAIL at the following link Click here to report to GMAIL

Borderfree Worship Update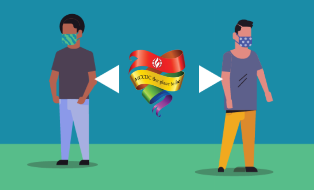 Effective Tuesday, November 1, MCCDC will adopt a flexible masking policy. That means when you enter the church at 474 Ridge St NW, you have the flexibility to choose* to wear or not to wear a mask.
• · Please continue to social distance. Respect personal space.
• · Respect personal masking choices. Others may be at high risk.
• · Be responsible. If you don't feel well, have tested positive for COVID, or are otherwise sick; stay home and join us online.
*Note: Individual ministries or other activities/events at MCCDC may still require masks under certain circumstances

Worship Volunteer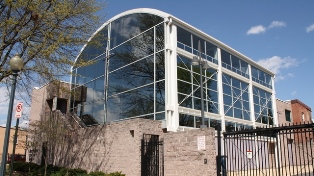 We still need volunteers to sustain in-person worship. Please visit volunteer.mccdc.com and fill out the form for the dates and positions in which you can serve your church. Have questions about roles and responsibilities? Contact Chocolatté Miller, chocolatte.miller@outlook.com

Bible in 90 Days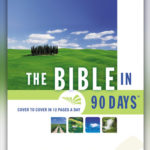 We invite you, your family and friends to join us on our every-other-year journey in reading the entire Bible cover-to-cover in 90 days. In 2022, participation will be virtual, so join us from wherever you are! To sign up or get more information, visit mccdc.com/b90 or email mccdcin90@gmail.com.

Pathways 2 Generosity, Prayer #40, by Clara Carter, MCCDC Prayer Supporter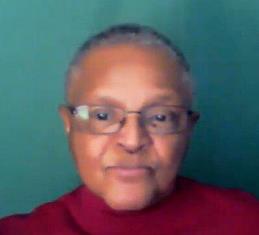 "I have found that among its other benefits, giving liberates the soul of the giver." —Maya Angelou
Dear God, thank you for family and friends of Metropolitan Community Church of Washington DC, and all places of spiritual worship who are committed to "harvesting souls" to advance your kingdom. We are grateful to the people who share their talents, time, financial gifts, and treasures in serving You and blessing others through service. We are learning to trust you more as we let go of strongholds that had convinced us "we were not enough." Thank you, Lord, for liberating our hearts and souls to participate generously in the great arena of your prosperity. We are grateful for the opportunities to express and benefit from the priceless gifts that you bequeathed us through the Holy Spirit—love, joy, generosity, charity, wisdom, understanding, peace, patience, kindness, goodness, gentleness, faithfulness, self-control, and endurance; and the list continues. Thank you in your many names. Amen!
"Command them to do good, to be rich in good deeds, and to be generous and willing to share. In this way they will lay up treasure for themselves as a firm foundation for the coming age, so that they may take hold of the life that is truly life." 1st Timothy 6:18-19 (NIV)

Queer Relationship Seminar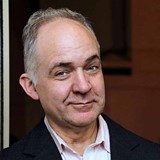 Join MCCDC member Peter Covington in a Zoom discussion about Queer relationships every Wednesday evening at 8:00 p.m. Eastern until November 30th.
• Click here to open Zoom and join automatically
• Launch Zoom and enter Meeting ID 898 9402 4629
• Dial (309) 205-3325 by phone, using the same Meeting ID
Contact Peter at peterdguy@gmail.com for more information.

Barnabas Culture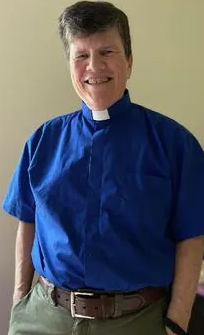 One by the name of Joseph, in Acts 4:36 was called "Barnabas" by the Apostles, because he had an encouraging spirit. His words consoled and encouraged those who heard him. For those interested in learning more about Barnabas Culture, MCCDC Ministry Intern Rev. Teresa Tygart will host training sessions 7:00 p.m. Eastern, Thursday. Click Here to Join The Zoom Thursday Nights For more information or questions Email preachertygart@gmail.com.

Support for Tim Helm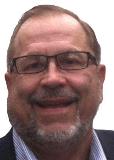 Beloved longtime MCCDC member Tim Helm is recovering from spinal and back wound complications at BridgePoint Hospital on Capitol Hill. Tim welcomes your calls in the afternoon and evening at (202) 368-9877.
Tim, our love and prayers are with you!
~Your MCCDC Family

Prayer Corner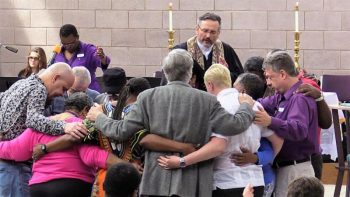 Please lift the following people up during your prayer time:
• Jerry Giem at the recent passing of his partner Bob Jones • Tim Helm • Min. Diedre Gray • Mark Kelley and Bill Campbell • James Newkirk ? Denise Wright, her mother Lucy Mae Coombs and her aunt Lottie Mae King. • Rose Williams• Cecilia Hayden-Smith and Esther Smith's health• Delores Fowler • Vernessa D. Wilson • Family of Ms. Brittany Harrell • Veronica Franklin• Rev. Dr. Robin Hawley Gorsline • Glenn Conway • Michelle Lax •Anthony Goode • Valeria Myers' children Chantelle & Donald • George Kerr, III • Randy Punley • Lynn Sulyma • Marcus Garnett •Renee Valentine's brother • Arden Shutt • Evelyn Jones• Steve Sloane • Jeffrey Luckenbach • Cathy Batson's niece Lisa • Cynthia Melman •Kim Battle • Joshua Benkins' father Isaac •Elaine Durden-Hunter's mother Earline • Angela Terrell • Carol Washington for the peaceful transition of her mother • Mike Washington •Angela Dodd for healing •Buck Carlson •Lolita Gleaton for healing from her cancer • Cameron & Sabrina Beauford for the health of their unborn baby • Mezyi Choi request prayer for her sucess healing from surgery

"Church Ministries & Events"


Virtual Choir
Come and join the Virtual Voices of MCC Choir! Lift your voice in our virtual rehearsals while singing from the comfort of your home. For more info, email Music Minister Deidre Mouton Gray at msdeedeemusic@gmail.com.
Spiritual Gifts, Get Involved!
Your're invited to consider sharing your spiritual gifts by making a Scripture Reading Video or sharing a Video Testimony on what MCCDC means to you.
It does not have to be long and the AV team is standing by to help you with the video. Please email me at revdwayne@mccdc.com for more information.
Moving Spirit Dance Ministry
Come dance for God! No experience needed. Email Cathy Batson at cathybatson1@verizon.net for more information. Check out past performances on our YouTube channel, including "I Can Only Imagine" (April 2019) and "Mighty River"(February 2018).
Singing to God
Join the Virtual Voices of the MCC Choir. Lift your voice in our virtual rehearsals while singing from the comfort of your home. Email Music Minister Diedre Gray at msdeedeemusic@gmail.com
JOIN PRAYER FROM NOON TO 12:30 PM Monday thru Saturday
Join Zoom Meeting
https://us02web.zoom.us/j/7078722334
Meeting ID: 707 872 2334
The dial in is 301-715-8592
Meeting ID: 7078722334
Intercessory Prayer Team
Meets the 2nd and 4th Thursdays each month at 7 pm
Contact LaMar Jenkins at 202-750-08887
Bible Study Tuesdays at 7:00 pm Eastern
Click here to Join Zoom Meeting: https://us02web.zoom.us/j/434566329
or Dial: (301) 715-8592 ,Meeting ID: 434 566 329
Contact Dale Madyun-Baskerville at mccdcbiblestudy@mccdc.com for more information.
Pastoral Care Meeting
Meet 1st and 3rd Wednesday, each month at 6::30pm
Contact pastoralcare@mccdc.com for more information or interest in joining this vibrant church ministry this Fall
Writing Ministry
Meets Monthy
For more information, contact Jacqueline Laughlin at yemayah@icloud.com.
Barnabas Culture Sessions
Barnabas Culture, Session 7:00 p.m. Eastern, Thursday. Click Here to Join The Zoom Thursday Nights. For more information contact MCCDC Ministry Intern Rev. Teresa Tygart at Email preachertygart@gmail.com.

Join Us on YouTube and subscribe to the MCCDC YouTube Channel!