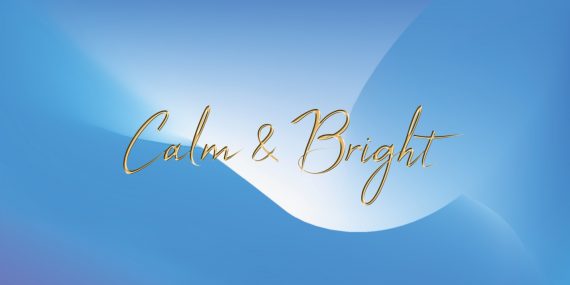 ". ..we each have the agency to reach out across divides and connect because we are humans with common human needs and, deep down, we all have the desire for peace for ourselves and our children." ~Marcia McFee
Music holds transformative power. Songs like "Amazing Grace" and "We Shall Overcome" have inspired countless people in countless ways through the years. As we enter the Season of Advent, we will encounter one such song that has been transforming lives for 200 years: "Silent Night."
The first public singing of "Silent Night" was on Christmas Eve in 1818 at the Church of
St. Nicolas in Oberndorf, a town in the Austrian Alps near Salzburg. Joseph Mohr, the officiant for the Christmas Eve Service, quickly wrote the lyrics in a moment of panic: the church organ was broken, throwing the planned music into chaos.
The idea came to write a song that did not require an organ. The words flowed: "Silent night, holy night, all is calm, all is bright. . ." Mohr took the words to a musician from the
congregation, Franz Gruber, who composed the simple tune. The song was sung that night as a duet, gently accompanied by guitar.
This traditional song holds a timely message for today: in the midst of fear and conflict, there is opportunity for peace to be born anew. "Silent Night" is a bridge building, hope giving song that invites a divided world to meet at the intersections of peace, joy, love, and hope.
In preparation for Sunday, I invite: you to read, pray or sing the first verse of Silent Night:
Silent night, holy night,
All is calm, all is bright
Round yon Virgin, Mother and Child
Holy Infant so tender and mild
Sleep in heavenly peace>
Sleep in heavenly peace
This Sunday, may we find the peace of heaven in the here and now of our real lives, with our shared needs, hurts, hopes and opportunities. See you Sunday at 9AM and 11AM.

CALL TO PRAYER, THOUGHT AND ACTION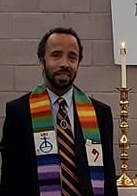 Dear MCC Family and Friends,
Jesus invited the little children to come unto him. He invited women to eat and drink with him. So, we should show and care the same generosity in spirit and love that Christ showed our
siblings. After all, we are our siblings' keeper.
Teargassing our siblings fleeing from dangerous and violent homes isn't showing the love of Christ. Labeling them criminals and invaders isn't an act of love either. Our MCC family knows all about being branded, labeled or facing discrimination and violence for being different.
We must stand with the migrants seeking asylum. God calls us to take care of our siblings.
History and current events remind us we are and were unwelcome in our own country.
Let us stand in the gap. But, how can you help?
SUPPLY NECESSITIES
Donate clothing, food, and sanitation supplies to the Kino Border Initiative. You can make cash donations or ship items to the border.
SPEAK OUT
United We Dream asks you flood to House Speaker Paul Ryan (R-WI) and Senate Majority Leader Mitch McConnell (R_KY)'s offices with messages. Call or text 202-702-3059. And, please, sign and share UWD's petition.
STAND WITH THEM
Sanctuary Caravan, a coalition of faith leaders and organizers, just arrived in Tijuana You can coordinate local protests, shelter migrants, help with media outreach, or offer on-site assistance. Fill out this form to learn about volunteer opportunities.
Please consider how God is leading you to help our siblings in need. Remember, we our siblings' keeper.
Peace be with you
Sincerely,
The Rev. Jason Carson Wilson
Minister of Liberation Formation
Metropolitan Community Church of Washington, D.C.

"UP COMING EVENTS"

Come Join MCCDC Team to Walk to End HIV, December 01, 2018
CHECK-IN BEGINS: 7:30 AM
5K BEGINS: 9:15 AM
WALK BEGINS: 9:20 AM
MCCDC TEAM WILL MEET AT 8:15 AM NEAR REGISTRATION TENT. LOOK FOR MCCDC SIGN.
Registration:
General Walk Registration: $25.00
Student / Senior (60+) Walk Registration: $15.00
General Timed Run Registration: $35.00
Sleep Walker Registration: $40.00
For more information email Dale Madyun-Baskerville at baskerd6109@gmail.com or Rev Cathy Alexander at revcathy@mccdc.com or call or 202-638

Decorating The Sanctuary for Advent/Christmas on Dec 1, 9 AM to 2 PM and Dec 6th, come out any time between 5pm and 9pm
Calling all helpers:
We will again be decorating the sanctuary for Advent/Christmas on Dec 1, 9 am to 2 pm and Dec 6th, 5 pm. If you are interested in assisting please contact Rev. Cathy at 202-638-7373 or revcathy@mccdc.com.
Also we are cleaning out closets downstairs. If you are interested in helping please contact Rev. Cathy

"CHURCH NEWS"
Love Offering now through Dec 9th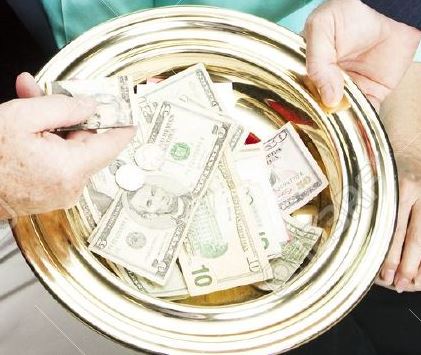 The Board of Directors would like to ask the congregation to show love and generosity this holiday season. We are taking a love offering for MCCDC Pastors and Staff on Sunday, December 9th. You can either give at the second plate offering that Sunday or through MCCDC's website, kiosk or text already now and until December 9th. Thank you for giving back.

Estate Planning, December 9th at 12:45pm, Guest Speaker Michelle Profit

Join us on December 9th at 12:45pm at MCCDC where estate planner Michelle Profit with give a presentation about Legacy Giving. Learn about the wonderful ways that you can make meaningful gifts that reflect your beliefs and values while leaving a unique legacy to memorialize those values and beliefs by supporting them during your lifetime and beyond.

Upcoming Events: Active Threat Response Training & CRIAC Relief Public Meetings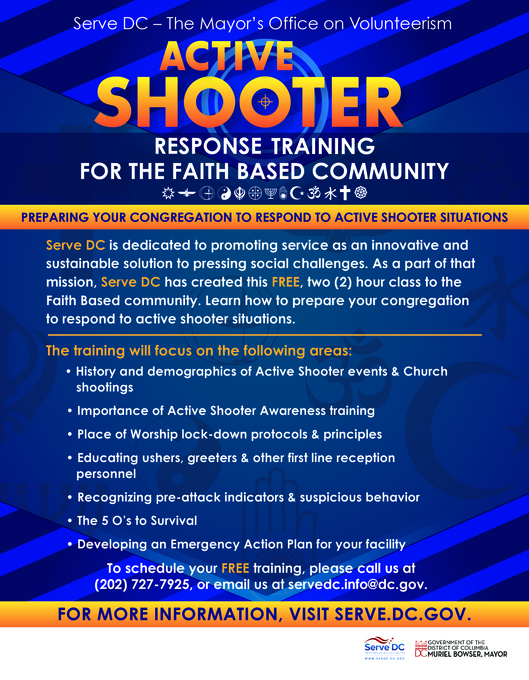 Serve DC, The Mayor's Office on Volunteerism, will offer three Active Shooter Response Training opportunities, specifically designed for the faith community, that will help prepare congregations to respond to active shooter situations.
Saturday, December 1, 2018
9:00 a.m. – 11:00 a.m.
Asbury United Methodist Church
926 11th Street N.W.
If you or representatives from your house of worship are interested in attending one of the above sessions, please RSVP to religious.affairs@dc.gov.
Click Here for More Information

Christmas Toy Drive, Donations will be received from now through Sunday December 9th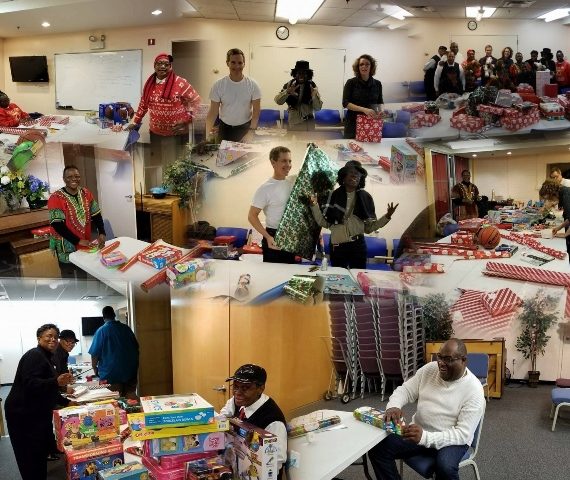 The children's toy drive is under way. This year MCCDC is partnering with the East River Family Strengthening Collaborative to bring toys to children in Ward 7.
Click here to read more about the work of the Collaborative
All are welcome participate however you can. For more information please contact Rev Cathy at revcathy@mccdc.com or 202-638-7373.

CALLING ALL CREATIVE PEOPLE…YES THIS IS YOU!!for MCCDC's 2018 Advent Daily Devotionals

During November and early December, we are seeking participants to create the content for MCCDC's 2018 Advent Daily Devotionals. These Daily Devotionals will be simultaneously published on MCCDC's Facebook page and distributed by special eblast. Our theme this year is "Calm and Bright," celebrating the two hundredth anniversary of the beloved Christmas hymn, Silent Night. The first day of Advent is December 2 and it concludes December 23, so we seek 22 devotionals, one for each day. Please contact Rev Dr. Robin Gorsline, MCCDC's Writer-Theologian in Residence, at RevDrRobin@comcast.net 1 if you would like to participate, have ideas on how to broaden participation, or thoughts on how best to articulate the theme through words, music, or video. We hope a variety of forms will help these meditations touch many, if not all, of us, at this special time.

The Workshop facilitated by Rev. Dr. Robin Hawley Gorsline, "Writing as a Spiritual Calling" 8 December, 1 pm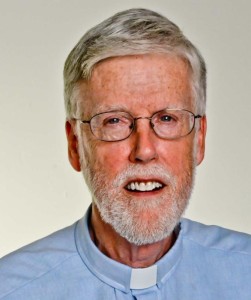 This workshop was rescheduled to Saturday, December 8, 1-4 pm. For questions or to register, please contact Rev. Robin at RevDrRobin@comcast.net
In this interactive workshop we will explore how the words we write convey spiritual truths more deeply than appears from just seeing the words as words. In other words, writing is a spiritual practice, a spiritual calling-when we let ourselves be guided by divinely-inspired impulses and prompts to convey profound and beautiful truths.
We will use prayer and meditation, short writing exercises and conversation to help us deepen our spiritual writing journey.
Feel free to bring lunch-there will be some simple snacks available for mid-afternoon energy boost.

Membership Class, December 16th, 12:30 pm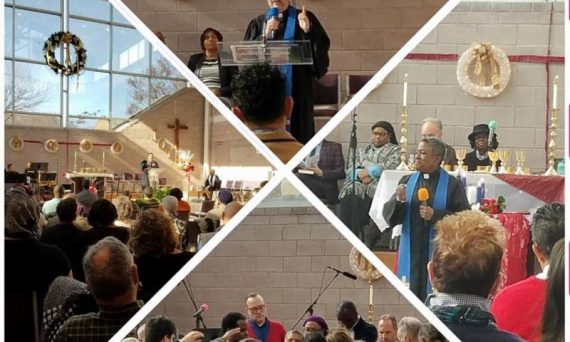 If you have questions about MCCDC and what membership is about, class will be held on December 16th from 12:30 to 2:30 in the chapel. All are welcome to attend. A light lunch will be served. Please register so that we may have enough food and materials. Contact Rev. Cathy at revcathy@mccdc.com or 202-638-7373.


MCC General Conference Registration is open. REGISTER NOW by clicking onthe link below.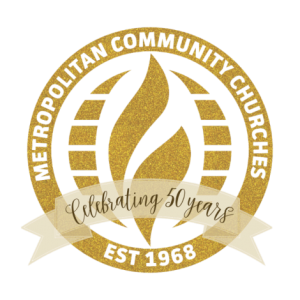 Please click here to check out this amazing conference and celebration.

Join Us on YouTube and subscribe to the MCCDC YouTube Channel!

Stay current on our video postings .
Click here to see more MCCDC Videos
Inspiration Videos, Metropolitan Community Church of Washington DC

"Ministry Spotlight"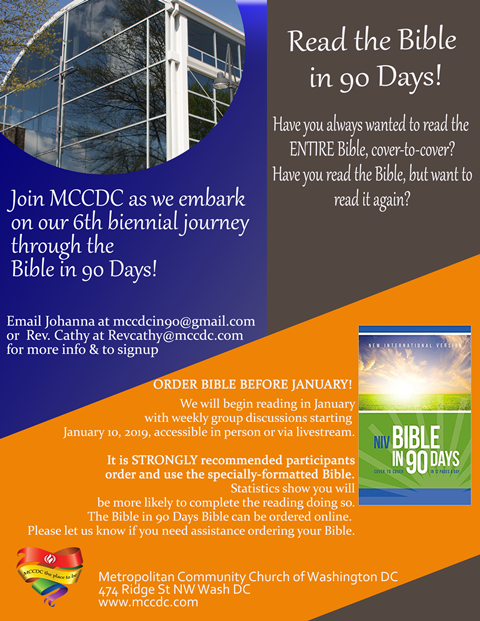 The Soundboard Ministry Needs YOU!!!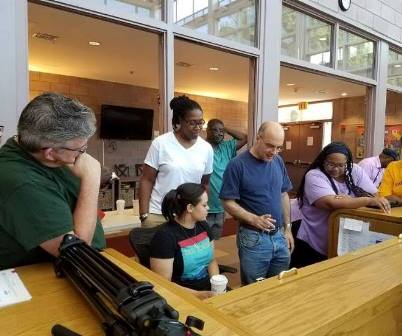 Soundboard volunteers are needed for 9am and 11am services. No experience needed. You will be trained on a state of the art soundboard, setting mics up for service and learning the technical side of handling the sound board. We would like to have you train at the 9am service and continue training at the 11am service but if your prefer to train only at one service you can.
Please contact me Michael Cunningham at mjcunningham2013@gmail.com or stop by to talk with any soundboard volunteer.

The Hospitality Ministry Needs Your Help!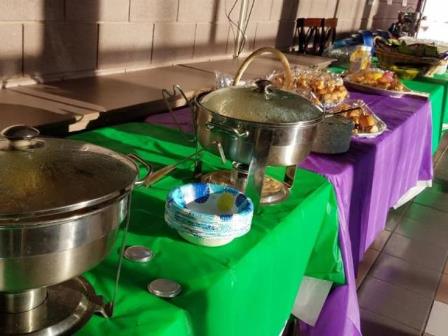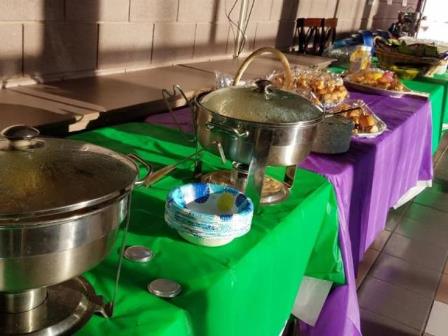 If you have hospitality items that you would be willing to bring in and support Sunday hospitality, please contact Sonia Grant in the church office at
churchoffice@mccdc.com or 202-638-7373.. Items for consideration are:
Items that are needed:
White Paper Towel Rolls
Large Cans of Regular Coffee
Large Cans of Decaffeinate Coffee
Box of Coffee Straws
Napkins
Fresh Apples
Fresh Oranges
Plums
Yogurt
Granola Bars

MCCDC Bible Study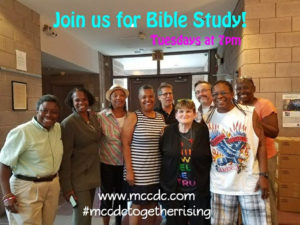 A time of community, fun, learning, and sharing!
Tuesdays, from 7:00 – 8:00 PM in the Welcome Hall
For more information please contact Dale Madyun-Baskerville at the churchoffice@mccdc.com or call (202) 638-737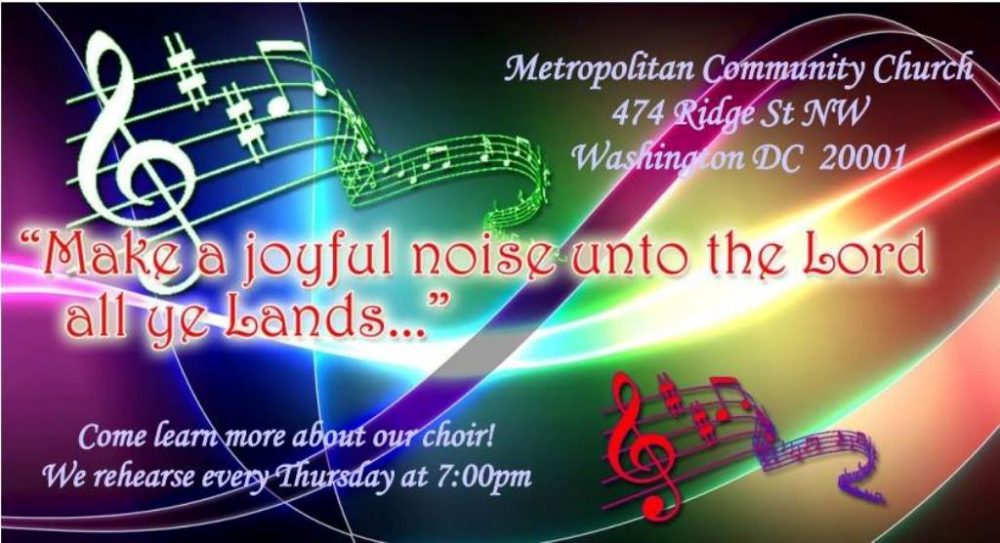 "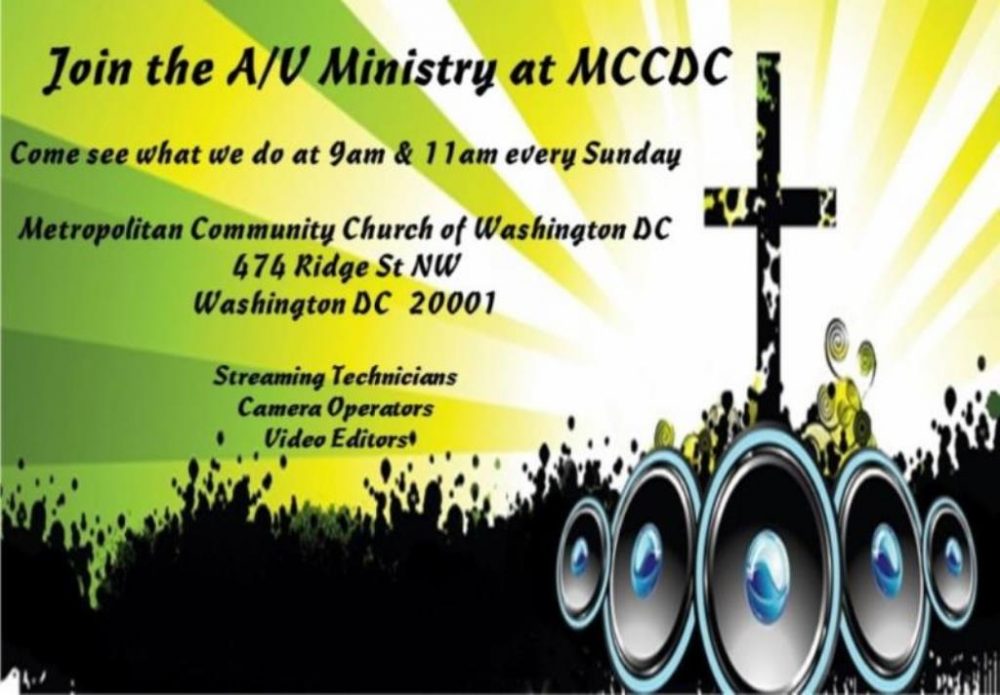 Prayers!
Please continue to hold in your prayers Keith Richardson and Fannie Woody who are in Nursing Homes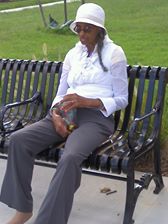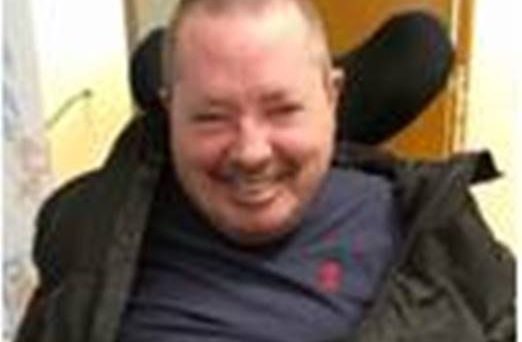 Join our Worship and Arts Ministry!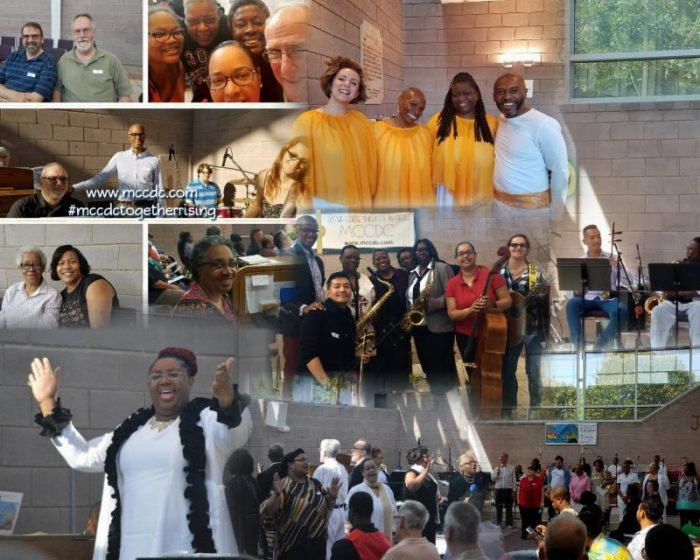 Ministry
Meeting Time
Contact
E-mail
9 AM Choir

Sunday

8:15 AM

Daniel Scearce

danscearce@aol.com
11 AM Choir

Thursdays

7:00 PM

Diedre Mouton Gray

msdeedeemusic@gmail.com
Dance
Every other Tuesday
5:00 – 6:45 PM
Cathy Batson
cathybatson1@verizon.net
Drama
Mondays
6:30 PM
Jules Christian
enjoyingtoday@hotmail.com
Eclectic Praise
Sundays
12:30 PM
Johanna Hardy
brassrat93@gmail.com