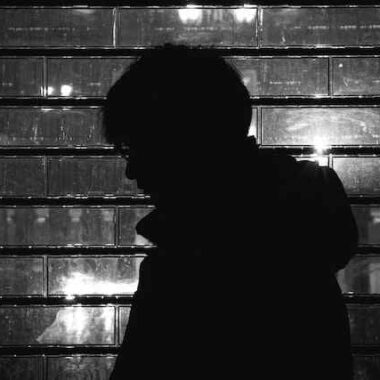 As we continue our journey of learning to move in the dark, it may be helpful to think of times recounted in Scripture as well as in our own lives when darkness formed the container which we see and feel.
I know that there have been times in my life when I felt so utterly lost that it was as if I were walking or driving in pitch blackness without a flashlight or headlights. I also know that many of those times have led me to new wisdom, self-knowledge, and awareness of what is around me. Those gifts have happened not because of what I thought or what I did—in fact,
I saw later how my over-active brain and commitment to humanly logical thinking landed me in that lost space in the first place.
I now believe that such times in my life are dark nights of the soul. I used to think that the writings of St. Teresa of Avila and St. John of the Cross about the dark night of the soul were describing bad times in our life. Now I know differently.
I have learned much about this from a book entitled The Dark Night of the Soul: A Psychiatrist Explores the Connection between Darkness and Spiritual Growth, by Gerald May. What I now see is that both of the saints were saying such times are the moments when we let go of our "stuff" and become fully open to what God is telling us and where God is leading us.
As May writes, St. John "says that in worldly matters it is good to have light so we know where to go without stumbling. But in spiritual matters it is precisely when we do think we know where to go that we are most likely to stumble. Thus, John says, God darkens our awareness in order to keep us safe. When we cannot chart our own course, we become vulnerable to God's protection, and the darkness becomes a 'guiding night,' a 'night more kindly than the dawn." As May writes, "whether we experience it as painful or pleasurable, the night is dark for our protection."
I hope you will join me this Sunday at 9 or 11 a.m. for worship as I share more thoughts about the spiritual gifts of darkness, including how Jesus was guided in the dark night. My message is entitled "Entering the Garden and the Stone."
And then after worship, many of us will gather for our weekly conversation at 12:30. Please join us for this lively, rich conversation.
Rev. Dr. Robin Hawley Gorsline
(He, him, his; they, them, theirs)
Writer-Theologian in Residence
Metropolitan Community Church of
Washington D.C.

Thank You!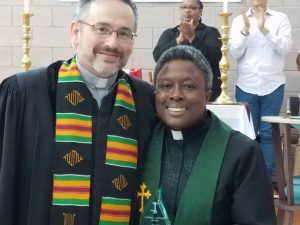 Dear Beloved Community of MCCDC,
On behalf of the staff, we express appreciation for your generous Love Offering. Your love was and is a great encouragement.
It is a joy serving with you as we seek to grow as a force for good and for love. The world needs MCCDC. As we journey together through 2021, we pray that you will often remind yourself of our Advent & Christmas theme: You are a gift!
We are so grateful,
Rev. Cathy & Pastor Dwayne

Staff Update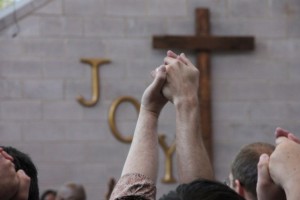 MCCDC Operations Director Redford Salmon has moved out of the area and is no longer a member of church staff. We are grateful for his service. He is in our prayers for success on his journey.
We're actively recruiting for a Church Administrator. We ask you to share this job description and application link with friends and your professional networks. Candidates must be able to commute to our church at Fifth & Ridge.

C19 Vaccine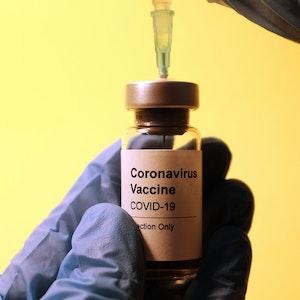 Public health officials are urging us to help ensure people who are 65 and older know that they are eligible for the C19 vaccine. (Depending on your location, people with certain underlying health conditions are also eligible.) For more information, visit these links—District of Columbia, Maryland & Virginia —for vaccine procedures and answers to frequently-asked questions.

Next Worship Series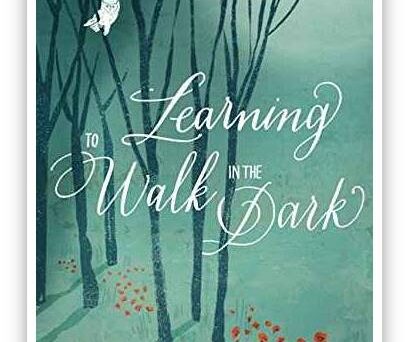 We invite you to join us in conversation about our new worship series. We'll meet via Zoom for six Sundays after worship, from 12:30 to 1:30 p.m. Eastern, starting January 10th and continuing through February 14th.
We'll gather to talk about the message of the day, to meditate and to think about the issues brought up in the chapters of Taylor's book.
We will also have an opportunity to share with each other about what we have learned when we learn to Move in the Dark.
Here are three ways to connect at 12:30 p.m. on Sunday:
• Click here to open Zoom and join automatically
• Launch Zoom and enter Meeting ID 821 1321 8266
• Dial (301) 715-8592 by phone, using the same Meeting ID
Click here to download our study guide: Learning To Move In The Dark Week #4
For more information, contact Rev. Cathy at revcathy@mccdc.com

2020 Giving Statements Are Coming Soon.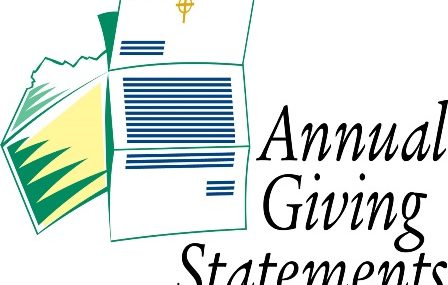 The treasurer and assistant treasurer are preparing your giving statement for tax year 2020. Giving statements will be emailed in phases during the coming weeks. For those who do not have a working email address on file or who do not have access to email, the 2020 giving statement will be sent out via postal mail.
Please contact treasurer@mccdc.com with questions.

Join MCC Resurrection Book Study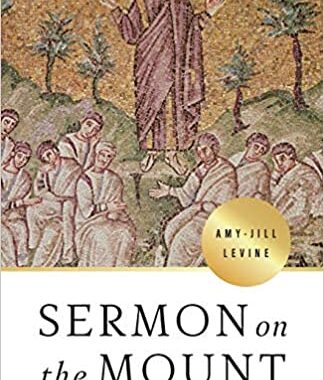 Your invited to Join MCC Resurrection for a book study Sermon on the Mount, Dr. Jill-Amy Levine 13 January – 10 February at 8 PM EST
In Sermon on the Mount, Dr. Jill-Amy Levine invites us to grow in faith as we explore the powerful teachings of Jesus from Matthew 5-7.
This series will be facilitated by Dr. Carla Sherrell, interim programming support staff, RMCC, and Pastoral Intern, MCCDC.
Registration required at ResurrectionMCC.org/sotm

MCC Denominational Events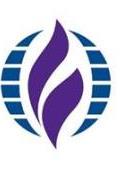 Click here to explore events presented by our denomination and other MCC churches throughout our country and the world. (To sign up for this info via email, click here and subscribe to "MCC General News_ENG.")

"Virtual Church Events"


Virtual Choir
Come and join the Virtual Voices of MCC Choir! Lift your voice in our virtual rehearsals while singing from the comfort of your home. For more info, email Music Minister Deidre Mouton Gray at msdeedeemusic@gmail.com.
Spiritual Gifts, Get Involved!
Your're invited to consider sharing your spiritual gifts by making a Scripture Reading Video or sharing a Video Testimony on what MCCDC means to you.
It does not have to be long and the AV team is standing by to help you with the video. Please email me at revdwayne@mccdc.com for more information.
Moving Spirit Dance Ministry
Come dance for God! No experience needed. Email Cathy Batson at cathybatson1@verizon.net for more information. Check out past performances on our YouTube channel, including "I Can Only Imagine" (April 2019) and "Mighty River"(February 2018).
Singing to God
Join the Virtual Voices of the MCC Choir. Lift your voice in our virtual rehearsals while singing from the comfort of your home. Email Music Minister Diedre Gray at msdeedeemusic@gmail.com
JOIN REV. DWAYNE IN PRAYER FROM NOON TO 12:30 PM Monday thru Saturday
Phone Number: 646-558-8656, Code: 407 740 6668
Intercessory Prayer Team
Meets the 2nd and 4th Thursdays each month at 7 pm
Contact LaMar Jenkins at 202-750-08887
Drama Ministry Practice Via Zoom
The 3rd Mondays each month at 6:30 pm Eastern
Contact Clara Carter at c4mcarter26@gmail.com for information
Bible Study
Tuesdays at 7:00 pm Eastern
Click here to Join Zoom Meeting: https://us02web.zoom.us/j/434566329
or Dial: (301) 715-8592 ,Meeting ID: 434 566 329
Contact Dale Madyun-Baskerville at mccdcbiblestudy@mccdc.com for more information.
Pastoral Care Meeting
Meet 1st and 3rd Wednesday, each month at 6::30pm
Contact pastoralcare@mccdc.com for more information or interest in joining this vibrant church ministry this Fall

"Ministry Spotlight"
Join Us on YouTube and subscribe to the MCCDC YouTube Channel!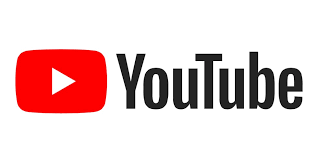 Click here to see more MCCDC Videos

LiveStream Volunteer's Needed!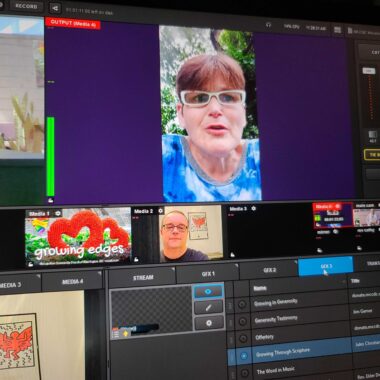 Volunteer! No experience is required. We will train you or someone you recommend. (Perhaps a student interested in picking up new skills?) Opportunities include:
o Producing the livestream itself on Sundays and for special events (greatest need)
o Assisting on Sundays by video recording and managing cameras
o Video editing (this requires access to your own computer and video editing software)
Share our message! Inspired by Rev. Dwayne's spiritual instruction? Moved by a praise & worship song? Post it on Facebook. Send a link to friends and family. They can tune-in to our livestream or watch worship services on demand at livestream.com/mccdc, through our website at mccdc.com, or browse clips on our YouTube Channel.
Click here to visit MCCDC YouTube channel
Email Johanna at mccdclive@gmail.com or talk to any one of the AV team members to volunteer or for more information

The Soundboard Ministry Needs YOU!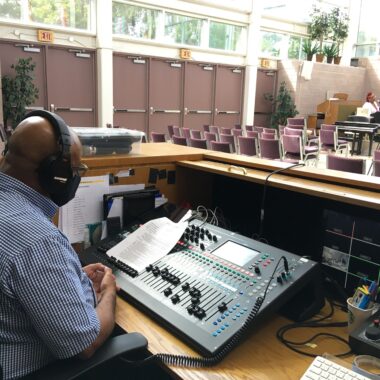 Soundboard volunteers are needed for 9 am and 11 am services. No experience needed!
You will be trained on a state of the art soundboard and learn how to set up mics for services.
Ideally, you will train at the 9 am service and continue training at the 11 am service, but we are flexible.
Please contact Michael Cunningham at mjcunningham2013@gmail.com or stop by to talk with any soundboard volunteer.

Prayer Corner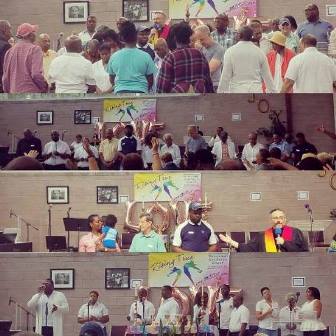 Please lift the following people up during your prayer time:
Please lift the following people up during your prayer time:
*Jerry Giem's Son, Jason and Nephew, Travis * Valeria Myers' daughter Chantelle * Michelle Lax * George Kerr, III * Mama Cee's sister and niece
* Rose Williams * Randy Punley * Lynn Sulyma * Esther Smith * Marcus Garnett * Renee Valentine * Rose Herring * Elaine Durden-Hunter's mother, Earline * T. Green * Evelyn Jones * Valeria Myers' son Donald * Bob Jones' son Chuck & wife Karen * Steve Sloane * Glenn Conrad * Arden Shutt * Renee Valentine's brother * Kim Battle * Juanita Dara * Jeffrey Luckenbach * Anthony Goode * Keith Richardson * Diedre Gray * Elaine Durden-Hunter's friend Saint Williams family * Cathy Batson's niece Lisa * Cynthia Melman * Delores Fowler * Bill Stanclift's brother James, niece Krista, nephew Paul, and several cousins