". . . let us never forget that we are characters in a divine love song."
~Rev. James Burns
When we fully live in the expansiveness of God's love for us, it becomes possible to live big. In our loud and complex world, there are voices that threaten to reduce us. The voices of fear send many into small shells of self-protection. The voices that tell us we're not good enough lead some to over-spend on items that promise a sense of self-worth yet fail to deliver. The doom driven headlines attempt, and often succeed, in dimming hope for a better world.
In contrast to such complexity, our Scriptures for Sunday are grounded in simplicity: vines and grapes. The love ballad from Song of Songs woos: ". . .let us go out early to the vineyards, and see whether the vines have budded, whether the grape blossoms have opened. . .There I will give you my love" (7:11-12). The prophet/lyricist Isaiah's aria invites: "Let me now sing of my friend—it is a love song about a vineyard" (5:1). And in John 15:5 Jesus offers an abundant promise: "I am the vine; you are the branches. If you remain in me and I in you, then you will produce plentiful fruit."
MCCDC is a vital part of God's global vineyard. We offer experiences on Sundays and throughout the week to help each of us grow "roots" that go deep and are tenaciously grounded in the soil of God's nourishing love. Living big is not about growing bigger egos; rather it is about growing into our true selves.
Sunday at 9 AM and 11 AM we'll consider God's love song to us and how God desires not only to sing it to us—but also through us. As God's love sings through us, we live big and love big. See you Sunday!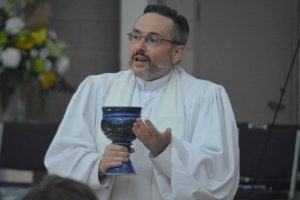 By Faith, Rev. Elder Dwayne Johnson

"UP COMING EVENTS"
Thank You!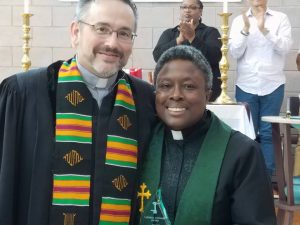 Thank you to all who planned and helped with the OAM flea market and chicken dinner sale fundraiser. It could not have happened without you. Thank you to all who came out to support the church.

Church Chat on Sunday 22 April at 12:30 p.m.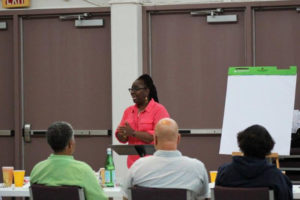 There will be a church chat on Sunday 4/22 in the lower level conference room. Topics of discussion will be:
Update on the M Street Lot Sale.Update on church finance.Update on denominational items. Please plan on joining us for this brief meeting and bring your questions.

Life in the Middle . . . Events: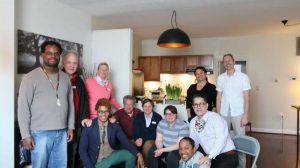 Sunday, 22 April Join the Middle Adults for a picnic at the Arboretum! It is cheduled for Sunday, April 22nd,immediately following the 11:00 service. We will drive over together or you can meet us at the National Arboretum at 3501 New York Avenue, NE. Bring your own picnic lunch.Bottled Water will be provided.
May 6th
Covered Dish at Todd's House
May 8th
Volunteer Project at Food and Friends

IGNITE Worship Service at 6PM on April 29th.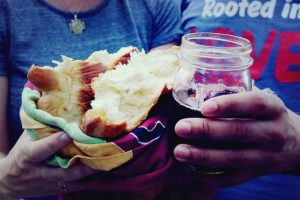 Join us for the IGNITE worship service at 6PM on April 29th. This month's service will be a dinner church. Please contact Lauren Bennett for more information at laurenbennett@mccchurch.net

JOIN THE FINANCIAL PEACE UNIVERSITY CLASS, Start Date: 10 May, 6 PM
Class Schedule:
• May 10, 2018Lesson 1: Super Saving
• May 17, 2018Lesson 2: Relating With Money
• May 24, 2018Lesson 3: Cash Flow Planning
• May 31, 2018Lesson 4: Dumping Debt
• June 07, 2018Lesson 5: Buyer Beware
• June 14, 2018Lesson 6: The Role of Insurance
• June 21, 2018Lesson 7: Retirement and College Planning
• June 28, 2018Lesson 8: Real Estate and Mortgages
• July 05, 2018Lesson 9: The Great Misunderstanding

Come Celebrate The Ordination of Wendy Hamilton, 19th May, 1:00 pm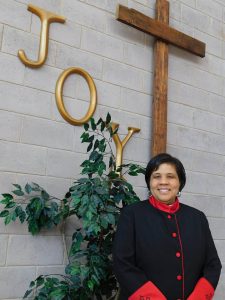 Wendy has completed her journey of academic requirements, and passed her examination by Metropolitan Community Churches Clergy Interview Team and will be ordained into
Holy service on May 19th at 1 PM.
You are invited to join her in this joyful moment and to stay for refreshments directly after service. Please contact the Rev Cathy or church office at 202-638-7373 for questions or more information.

MCCDC Celebrates 47 years on May 19 and May 20.
You are invited to a dinner to honor the career and ministry of Rev. Elder Darlene Garner on Saturday May 19th at 7 PM.
This is a ticketed event. Please plan on coming out to celebrate the next chapter in her ministry.
If you would like to work on the planning team, please contact Rev Cathy at revcathy@mccdc.com or 202-638-7373 there is room for you

MCCDC Celebrates 47th Anniversary on 20 May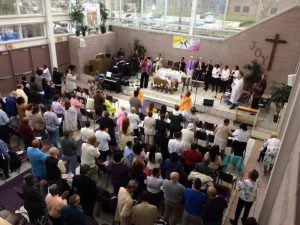 On Sunday May 20th at 9 & 11, Rev. Elder Garner will be coming home to share the message MCCDC: 47 Years of Rising Strong
If you would like to work on the planning team, please contact Rev Cathy at revcathy@mccdc.com or 202-638-7373 there is room for you.

Young Adults Ministry Bake Sale, 28 April, 11am – 2 pm, and 29 Apr, 1230 pm
Sales will take place outside the building. Buy and enjoy some sweet treats

"CHURCH NEWS"
Join Us on YouTube and subscribe to the MCCDC YouTube Channel!
Stay current on our video postings .
Click here to see more MCCDC Videos
MCCDC: Believe Before You Can See

Private Piano Lessons With Our Very Own Diedre Gray


Building Bridges of Hope, Cultures of Care & Gratitude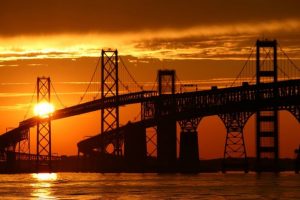 Saturday, May 5th, 2018, MCC Eastern USA Network Gathering, New Life MCC of Hampton Roads 1000 Sunset Dr. Norfolk, VA 23503, (757) 434-2892
For more information please contact Rev Cathy at revcathy@mccdc.com or 202-638-7373

MCCDC Youth and Young Adult Innovation Hub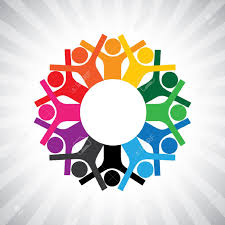 Are you interested in helping MCCDC attract more youth and young adults? MCCDC has been invited to the Wesley Innovation Hub, a cohort of churches that are using innovation principles to build relationships with youth and young adults. The Wesley Innovation Hub seeks to engage the full diversity of young adults and churches in the DC metro area. The application and further information is available at www.wesleyseminary.edu/wesley-innovation-hub/.
If you are interested in joining this team, please contact Rev Cathy at revcathy@mccdc.com or 202-638-773 by April 25th.

6th Annual Party with a Purpose OLD SCHOOL DANCE PARTY,Saturday, May 26, 2018 at 3:00 pm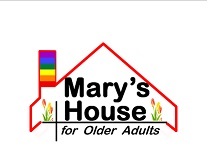 THE GRAND HYATT WASHINGTON
1000 H Street, NW, Washington, DC
Buffet / Cash Bar / Silent Auction
Creating LGBTQ/SGL $40 advance tickets
Friendly Environments $50 at the door
Tickets available after both services in the Welcome Hall at the Information Station on Sunday April, 8th and 1

Come JoinBible Study to see the play "Jesus"
Sight & Sound Theaters
300 Hartman Bridge Road
(Route 896)
Ronks (Strasburg), PA 17572
800-377-1277
When August 18, 2018
Cost $79.00
Tickets can be purchase directly from Sight & Sound Web Site: Click Here To Purchase Tickets From Sight and Sound Sight
Leave from MCCDC Church at 11 am
Show Starts At 7 pm
Car Pool to and from location
Buffet Lunch is separate
Contact Dale Madyun-Baskerville :baskerd6109@gmail.com or 202 638-7373 for more information.

Toby's Dinner Theatre, 5900 Symphony Woods Road, Columbia, MD 21044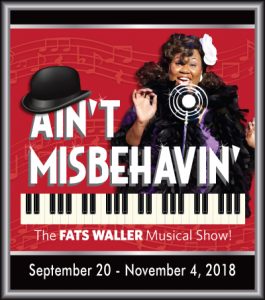 Ain't Misbehavin'
October 20, 2018, 6 PM Tickets $63.55, meet at Toby's, Money Due NLT Aug. 26, 2018, Contact Dale Madyun-Baskerville :baskerd6109@gmail.com or 202 638-7373 for more information.
'This joint will be jumpin' with Ain't Misbehavin', one of the most popular, well-crafted revues of all time and a Tony Award winner for Best Musical. The inimitable Thomas "Fats" Waller rose to international fame during the Golden Age of the Cotton Club with his infectious swing music. Ain't Misbehavin' evokes the delightful humor and powerful energy of this 'American original' with music made famous from uptown clubs to Tin Pan Alley to Hollywood!
Click below to see Buffet Menu that is Include

For questions or more information please contact Dale Madyun-Baskerville at churchoffice@mccdc.com or 202-638-7373.

Middle Adult Ministry Coming Soon: The Middle Adults are planning a Friday trip to The Escape Room!
This is a fun, team building activity where we work together to solve clues and find the key that unlocks the room in 60 minutes or less! There is a limit of ten people in each room and the cost is $28.00 Per person. Reservations are required, so If you are interested, please contact Jules @ enjoyingtoday@hotmail.com or 336-419-7579.

The Information Station Ministry Training, 26 May, 11 am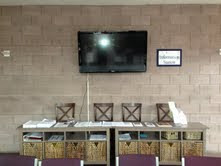 Point of contact for Information Station Training for all current and future Information Station is Chocolatte.Miller@outlook.comtion volunteers will take place on Saturday, May 26th 11:00 am – 1:00 pm. If you are interested in volunteering for the Information Station please join us at our training. It's a very easy commitment of one (1) Sunday per month. No experience needed, just your time and willingness to serve. Volunteering includes: greeting & directing MCC attenders, providing information about church events, and more. Please sign up at the Information Station or contact Chocolatté Miller at Chocolatte.Miller@outlook.com.

Prayers for healing

Keith Richardson is in a nursing home near the church. Please continue to hold him in your prayers

MCC General Conference Registration is open.1-5 July 2019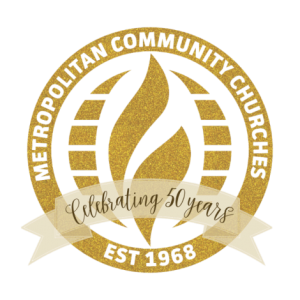 Please Click Here to Check Out this Amazing Conference and Celebration
Please click here to check out this amazing conference and celebration

MCCDC Bible Study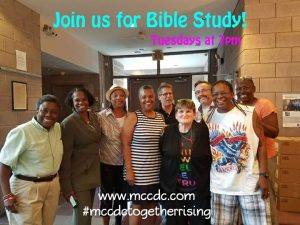 A time of community, fun, learning, and sharing!
Tuesdays, from 7:00 – 8:00 PM in the Welcome Hall
For more information please contact Dale Madyun-Baskerville at the churchoffice@mccdc.com or call (202) 638-7373.

MCCDC Intercessory Prayer Team (IPT)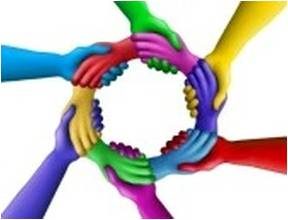 Are you a Prayer Warrior? Do you desire to connect and support others through prayer practices? Do you want to make a difference in our church, city, nation and world? Come join the Intercessory Prayer Team! The IPT will meet on the 2nd and 4th Wednesday of each month at 7:00 PM to have a Spirit-led time of prayer. We will also host a quarterly prayer event. For more information please contact Rev. Jules Christian at enjoyingtoday@hotmail.com or 336-419-7579.

Join our Worship and Arts Ministry!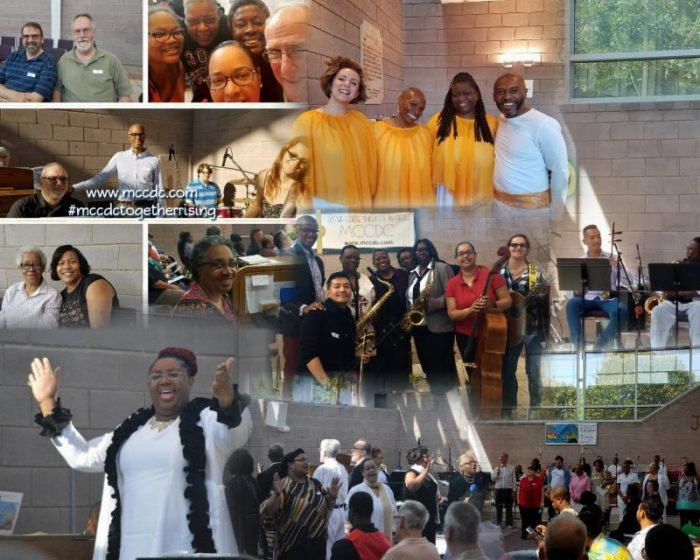 Ministry
Meeting Time
Contact
E-mail
9 AM Choir

Sunday

8:15 AM

Daniel Scearce
danscearce@aol.com
11 AM Choir

Thursdays

7:00 PM

Diedre Mouton Gray
msdeedeemusic@gmail.com
Dance
Every other Tuesday
5:00 – 6:45 PM
Cathy Batson
cathybatson1@verizon.net
Drama
Mondays
6:30 PM
Jules Christian
enjoyingtoday@hotmail.com
Eclectic Praise
Sundays
12:30 PM
Johanna Hardy
brassrat93@gmail.com