"Wholehearted living is about engaging in our lives from a place of worthiness. It means cultivating the courage, compassion and connection to wake up in the morning and think, 'No matter what gets done and how much is left undone, I am enough.' It's going to bed at night thinking, 'Yes, I am imperfect and vulnerable and sometimes afraid, but that doesn't change the truth that I am also brave and worthy of love and belonging.'"
~ Brene Brown, "The Gifts of Imperfection"
Jesus lived with fullness and clarity of heart. He faced adversity with a soul that was sure of itself, undisturbed by opposition. In this Sunday's scripture from Mark 3: 20-35 Jesus' family accuses him of being out of his mind and a delegation of religious legal experts accuse him of demon possession. Despite the attack, Jesus continues to rise true. Jesus is centered in a place of worthiness.
Rather than attack back, Jesus responds with tough-minded love. Scripture does not indicate any defensiveness or anger from his heart. He simply makes the point that his record stands for itself: he has been casting out demons thus he is not possessed by demons. Jesus is not harsh: just clear.
In response to family drama, Jesus also shares from a sense of worthiness. He defines family as those who align with his own worthiness of heart: "Who is my mother? Who are my siblings? Whoever does God's will is my sibling and mother" (Mark 3: 34b-35).
The mindset of Jesus speaks hope to the divisions that wrack our world today. In the
message this Sunday I invite you to join me to consider ways of living that are grounded in worthiness. Jesus is the best example I know of such an approach to life. Like Jesus, those who live in the fullness of their worthiness are rising true
By Faith,
Rev. Elder Dwayne Johnson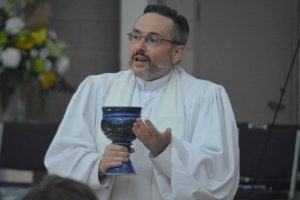 By Faith, Rev. Elder Dwayne Johnson

MCCDC Welcomes Recording Artist Chris Chism at the 11 am service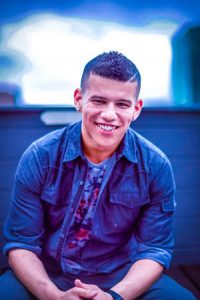 Up-and-coming artist Chris Chism is the Contemporary Music Director at Cathedral of Hope. Chris is a talented singer/songwriter, who has a natural way of crossing cultural and generational barriers to reach people through his music. He has performed for audiences around the country and has made musical appearances with Yolanda Adams, at the nation's capital for the National Global Peace Festival. Chris combines music and message to affirm life and hope, and was named Dallas' Best Musician by the Dallas Voice.
Chris will be performing on one of the Capitol Pride Festival stages at 5:30 on June 10th. Please come out to support him there as well.
Catch Chris' Video Below


"UP COMING EVENTS"
35th Anniversary Interfaith PRIDE Service , Wednesday, 13 June, 7:30 pm,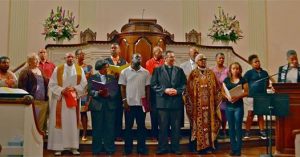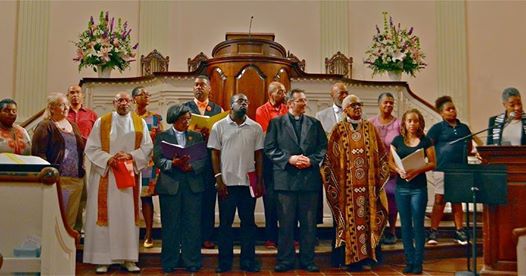 If you would like to join the Interfaith PRIDE community choir, rehearsals will be held at MCCDC. Please see the schedule below.
SATURDAY, June 9th 11 am (TBD)
WEDNESDAY, June 13 5:00 pm
WEDNESDAY, June 13 7:30 pm ** Interfaith Service

Come Out and March with us in the Capital Pride Parade!

Come out and march with us in the Capital Pride Parade!
We would like to invite all of you to walk in the Parade with our Pride coalition "ChurchesUnitedInPride"! We will have a small float, so even if you cannot walk the entire Parade, you will be able to join us! Our Pride theme this year is "Faith+Hope+Love=Us".
So come out on Saturday, wear your Pride shirt and let us reach out to the community! We will hand out beads and water bottles and you can also pick up shirts that you ordered. If you did not order a shirt or prefer wearing something else, please consider a blue or pink T-shirt, tank top or similar.
Date: Saturday, June 9, 2018
Time: Line-up time for our walkers is between 4:00-4:45 pm.
Location: We will line up on 22nd Street NW (green section on the map below / ("Church of the Pilgrims" will be on your right hand side). It will be easiest to get there from the North/West (Florida & Massachusetts Ave NW). In case you cannot find us, please ask a Parade Marshall (our official registration ID is "Churches United In Pride" R-22946) but you should be able to see our trailer/float in the green section.
If you would like to decorate the trailer with us, we will meet at MCCDC (parking lot) on Saturday morning at 10:00am.
You can sign up to volunteer to help with Capital Pride Events by clicking on the link below.
Click here to Volunteer If you have any questions about Pride, please contact Knut Panknin at knutpanknin@gmail.com

OUR HEROES 2018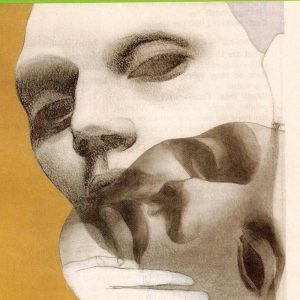 During the month of June, 2018, 40 pieces of one of the most
historical collections on the history of HIV/AIDS in Washington DC
is on display at Metropolitan Community Church Washington DC.
The complete collection of the Our Heroes exhibit includes 300
black and white portrait photographs of individuals, places, events
and organizations that have made an impact in the war against
AIDS in Washington, DC over the past 32 years (1981-2015).
Their portrait photography and stories will help archive the history of AIDS and its impact in Washington, DCl. Their portrait photograph and stories will also share with the world our journey and heroism in the fight against HIV and AIDS in your life and the lives of others. In 2013 the complete collection was given to the Martin Luther King Memorial Library as part of Washington, DC history in the fight against HIV/AIDS and remains one of the
largest collections at the Martin Luther King Memorial Library Washington DC. We extend our thanks to MCCDC member Wallace Corbett who is the Lead Organizer of the Our Heroes Project.

"CHURCH NEWS"
MCC General Conference Registration is open. REGISTER NOW by clicking onthe link below.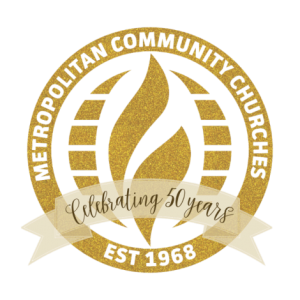 Please click here to check out this amazing conference and celebration.

LOVE GOSPEL CHOIR 16 June, 5pm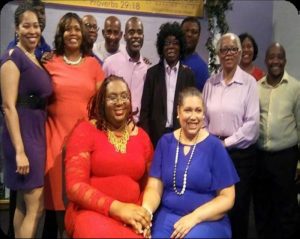 LOVE GOSPEL CHOIR Featuring Min. Diedre Mouton-Gray"LIVE"In Concert Saturday June 16 @5pm Metropolitan Community Church of Washington DC 474 Ridge St NW

MCCDC Pancake Breakfast, 17 June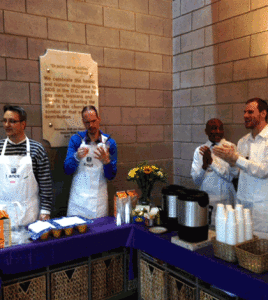 Come one come all to the pancake breakfast sponsored by your Pastors, Board of Directors and the Trustees on Jun 17, 2018. You will be our guests. We will cook and serve, so do not eat before coming to Church. This will be a fun and connecting time together. Please contact the board with questions at board@mccdc.com.

Young Adult Ministry (YAM) Fund Raiser! Washington Mystics, Friday, July 13th
Tickets $25.00 will be sold
after both 9 am &
11 am worship services, now until
June 10th. Game Day: Friday, July 13th.
Where: Capital One Arena
601 F St NW
Washington, DC 20004
Time: 7:00 pm
Point of Contact: Chocolatté Miller at Chocolatte.Miller@outlook.com

JOIN THE FINANCIAL PEACE UNIVERSITY CLASS, Thursdays at 6 PM
Class Schedule:
•
• June 07, 2018 Lesson 5: Buyer Beware
• June 14, 2018 Lesson 6: The Role of Insurance
• June 21, 2018 Lesson 7: Retirement and College Planning
• June 28, 2018 Lesson 8: Real Estate and Mortgages
• July 05, 2018 Lesson 9: The Great Misunderstanding

Life In the Middle…….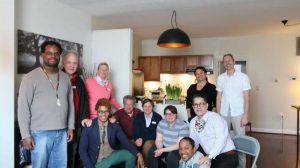 It's a Drumaque! On Sunday, June 24 the Middle Adults will have a lunch gathering at Todd's House from 1:00-3:00. (In the event of rain we will meet at MCCDC.) Bring a dish to share. If you play or have a drum, bring that as well for a jam session! We will meet in the Welcome Hall at 12:45 and walk over together, or you can meet us at 922 O Street NW (Lower Level). For more information contact Todd at 202-236-8468 or todd@thedcplace.com.
Coming Soon…..
Volunteering at the Autism Society's Conference
Middle Adults VS. Young Adults Kickball Game
Cook Out at Irena's House

Join Us on YouTube and subscribe to the MCCDC YouTube Channel!
Stay current on our video postings .
Click here to see more MCCDC Videos
MCCDC: 47 Years of Rising Strong

MCCDC Bible Study
Bible Study Book Review : "Don't Be Afraid Anymore: The Story of Reverend Troy Perry and the Metropolitan Community Churches"
"Don't Be Afraid Anymore: The Story of Reverend Troy Perry and the Metropolitan Community Churches"

Tuesdays, Bible Study from 7:00 – 8:00 PM in the Welcome Hall
For more information please contact Dale Madyun-Baskerville at the churchoffice@mccdc.com or call (202) 638-7373.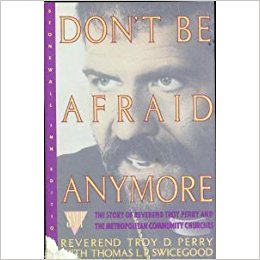 Come JoinBible Study to see the play "Jesus"
Sight & Sound Theaters
300 Hartman Bridge Road
(Route 896)
Ronks (Strasburg), PA 17572
800-377-1277
When August 18, 2018
Cost $79.00
Tickets can be purchase directly from Sight & Sound Web Site: Click Here To Purchase Tickets From Sight and Sound Sight
Leave from MCCDC Church at 11 am
Show Starts At 7 pm
Car Pool to and from location
Buffet Lunch is separate
Contact Dale Madyun-Baskerville :baskerd6109@gmail.com or 202 638-7373 for more information.

Toby's Dinner Theatre, 5900 Symphony Woods Road, Columbia, MD 21044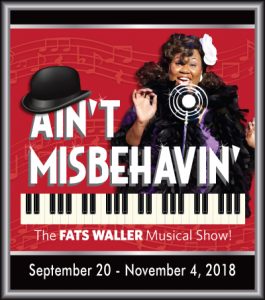 Ain't Misbehavin'
October 20, 2018, 6 PM Tickets $63.55, meet at Toby's, Money Due NLT Aug. 26, 2018, Contact Dale Madyun-Baskerville :baskerd6109@gmail.com or 202 638-7373 for more information.
'This joint will be jumpin' with Ain't Misbehavin', one of the most popular, well-crafted revues of all time and a Tony Award winner for Best Musical. The inimitable Thomas "Fats" Waller rose to international fame during the Golden Age of the Cotton Club with his infectious swing music. Ain't Misbehavin' evokes the delightful humor and powerful energy of this 'American original' with music made famous from uptown clubs to Tin Pan Alley to Hollywood!
Click below to see Buffet Menu that is Include

For questions or more information please contact Dale Madyun-Baskerville at churchoffice@mccdc.com or 202-638-7373.

The MCCDC Drama Team needs crew members.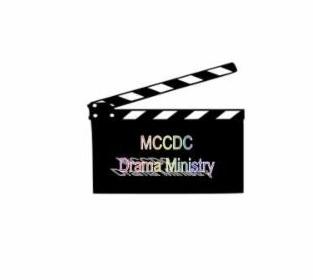 We are looking for anyone interested in helping with props, set décor, costumes, music. lighting, clean up, etc. If you have a passion and artistic flare for behind the scenes work and would like to join the drama team! The Drama Ministry meets on Mondays at 6:30 and performs on the Second Sunday of each month. If you are interested, please contact Jules at enjoyingtoday@hotmail.com or 336-419-7579.

Prayers for healing

Keith Richardson is in a nursing home near the church. Please continue to hold him in your prayers

Join our Worship and Arts Ministry!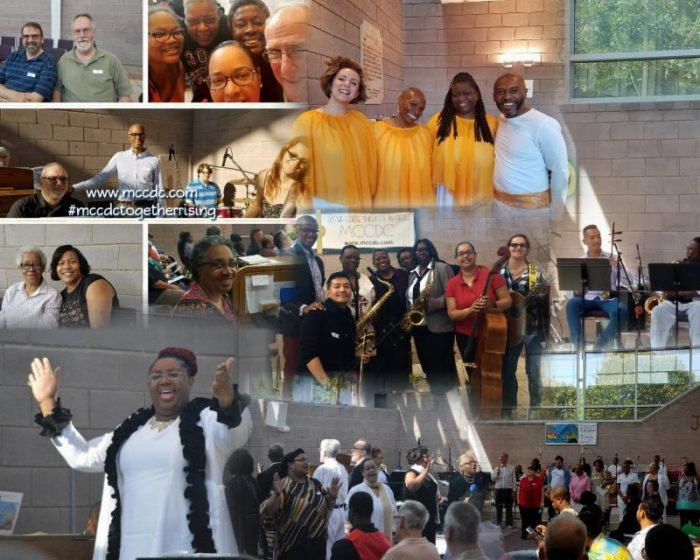 Ministry
Meeting Time
Contact
E-mail
9 AM Choir

Sunday

8:15 AM

Daniel Scearce
danscearce@aol.com
11 AM Choir

Thursdays

7:00 PM

Diedre Mouton Gray
msdeedeemusic@gmail.com
Dance
Every other Tuesday
5:00 – 6:45 PM
Cathy Batson
cathybatson1@verizon.net
Drama
Mondays
6:30 PM
Jules Christian
enjoyingtoday@hotmail.com
Eclectic Praise
Sundays
12:30 PM
Johanna Hardy
brassrat93@gmail.com