The disciples are caught in a storm. They are in a boat on the Sea of Galilee on their way to the land of the Gerasenes when gale-force winds crash against their boat. Soon they are swamped. They awaken Jesus who is calmly sleeping, despite the dangerous storm. With confidence Jesus speaks to the storm: "Silence! Be Still" (Mark 4:39). The result is a miracle: the wind settles and all is calm. Except the disciples. They are not calm. They are more afraid than they were before.
Even though the storm has calmed, they are still caught in it. We live in stormy times. Some storms pass quickly. Some storms last well beyond our prayers and hopes. The current storm of the immigration crisis, with families separated at the border, is one storm that cannot be time-lined. It is for this reason the theme for Sunday is intentional regarding being "in" the storm rather than "through" it.
How do we rise true even when we don't know when the storm will end? How do we handle ongoing trouble in our lives? How about the sudden crisis that comes from nowhere? How about our self-created problems? These are questions I'm thinking about heading into Sunday.
And, I invite you to ponder with me a question from the disciples that echoes to this day: "Who then is this Jesus? Even the wind and sea obey him!" (Mark 4: 41).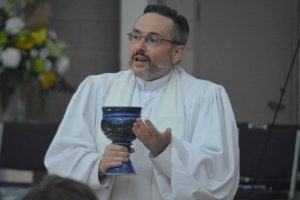 By Faith, Rev. Elder Dwayne Johnson

A DETENTION CENTER IS NOT A HOME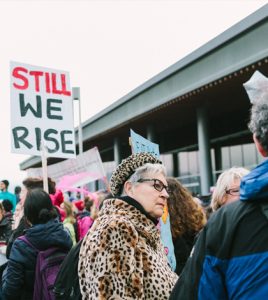 At MCCDC we have worked for years to build a home at 5th & Ridge NW where we and our community partners can flourish together. There is no place like home. Today, it is important that we not rest in the comfort of our home. It is important that we work for others to have a home, including those families that are currently separated on the border.
Over 2,000 children from immigrant families have been separated from their parents and are now held in detention centers. A detention center is not a home! I cannot begin to imagine the long-term emotional and spiritual impact on these young hearts.
I ask the MCCDC Community and our Community Partners to show up at protests and to speak out. I commend to you the following ways to help as suggested by Robert Raben of The Raben Group:
• Support advocacy organizations. Refinery 29 and Slate have developed comprehensive lists of organizations you can support by volunteering, donating and lending your voice.
• Attend rallies. Families Belong Together opposes the cruel, inhumane and unjustified separation of children from their parents along the U.S. border. Find events near you on their website.
• Contact Congress. Let your elected officials know you are going to hold them accountable for what is happening to migrant children. The American Civil Liberties Union has a call tool specifically for Senators and the American Immigration Lawyers Association has a call tool that directs calls, tweets, Facebook posts, and emails to all Members of Congress.
Sign this petition. Kids In Need of Defense started this petition to demand the Department of Homeland Security stop tearing immigrant children from their parents.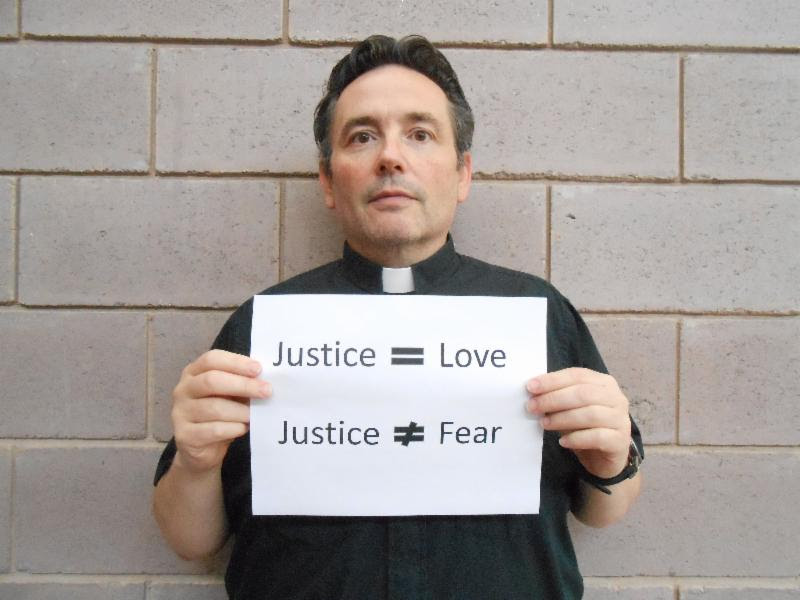 With Faith and Determination,
Rev. Elder Dwayne Johnson

Call to Action Rally in Washington DC: A National Call for Moral Revival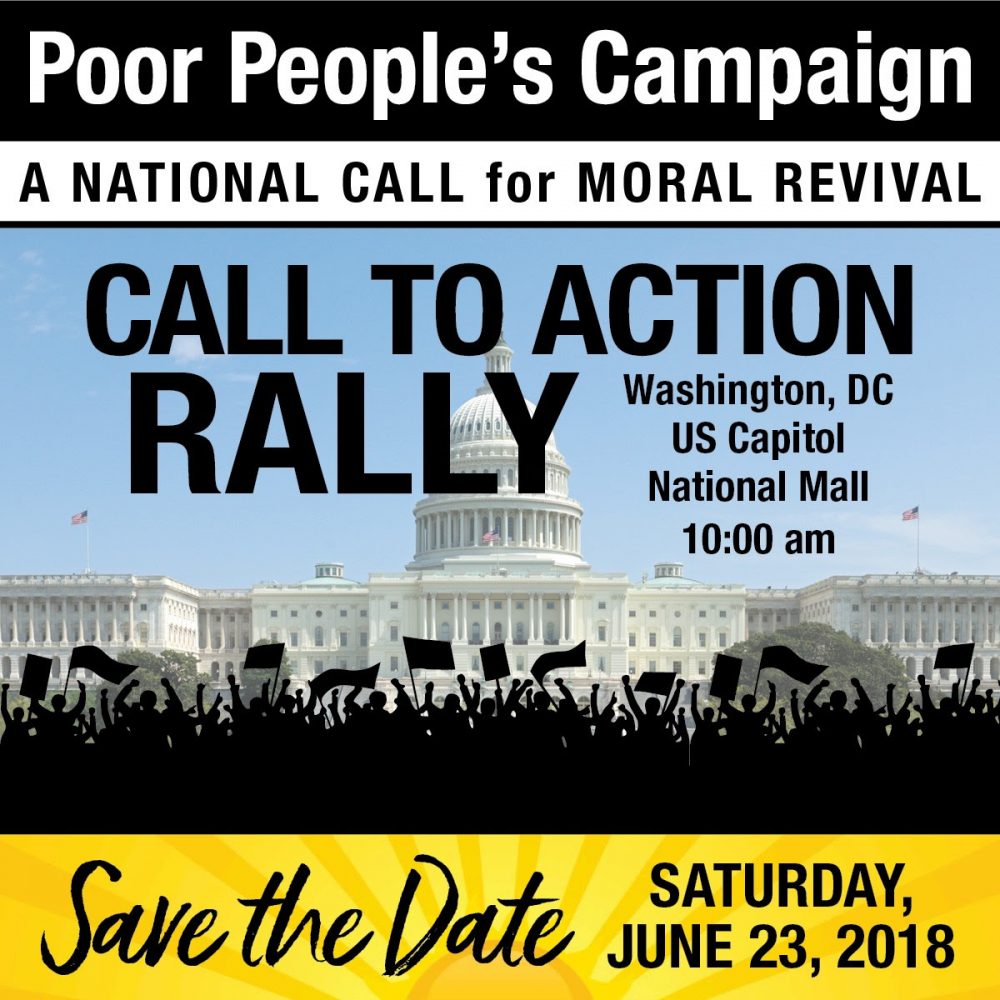 Where Faith and Scholarship Meet to Reimagine the Work of Justice
For weeks, we have joined with thousands of people across the country taking to the streets and to our state capitols, with hundreds of people even risking arrest, to demand policies that lift up the poor in this country. This season of nonviolent moral action is culminating at the Call to Action Rally on Saturday, June 23rd at 10:00 a.m. with a mass mobilization on the National Mall in Washington, DC.
Join us as we show our elected leaders we will no longer allow attention violence to keep poor and disenfranchised people down.
Share widely with your friends and community!
Click Here to Sign Up to make Phone Calls
Click Here to Learn more About the Call to Action Rally
Click Here to RSVP to Attend the Rally

"UP COMING EVENTS"
Rising Christian Recording Artist, ADRAIN CHRISTIAN, At MCCDC, Sunday, July 1, at 9 AM & 11 AM Service













































The first single to Adrian Christian's upcoming album is "All Consuming Fire,"a ballad that is part Pop radio, part Contemporary Christian, and one hundred percent inspiration.
When Adrian was prepared to release music, much care was given in choosing the right material.
"At first, I was planning to release two albums," he reveals, upon meeting with his producer, Kevin Leach, at the studio in North Hollywood. "One was going to be a Christian album, with the working title, Inspired. The other was going to be a Pop album.
But then he had a more interesting idea.
"As time went on, from touring churches over the last few years, and seeing the needs of my original base of followers – I noticed that they hung in there with me all these years. It became clear that although I sang Christian songs in churches, that my place was in pop music."
So Adrian began constructing a concept that was autobiographical. The result is a concept album that tells a coming-of-age story, about a man in search of his true identity. The sounds and textures of the tunes represent the places where Adrian has been in his life, and where he found his calling.
Click below to see ADRAIN CHRISTIAN, Video

OUR HEROES 2018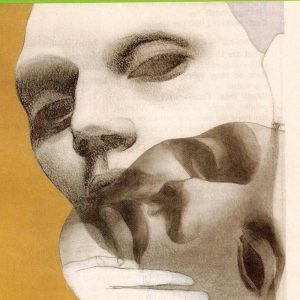 During the month of June, 2018, 40 pieces of one of the most
historical collections on the history of HIV/AIDS in Washington DC
is on display at Metropolitan Community Church Washington DC.
The complete collection of the Our Heroes exhibit includes 300
black and white portrait photographs of individuals, places, events
and organizations that have made an impact in the war against
AIDS in Washington, DC over the past 32 years (1981-2015).
Their portrait photography and stories will help archive the history of AIDS and its impact in Washington, DCl. Their portrait photograph and stories will also share with the world our journey and heroism in the fight against HIV and AIDS in your life and the lives of others. In 2013 the complete collection was given to the Martin Luther King Memorial Library as part of Washington, DC history in the fight against HIV/AIDS and remains one of the
largest collections at the Martin Luther King Memorial Library Washington DC. We extend our thanks to MCCDC member Wallace Corbett who is the Lead Organizer of the Our Heroes Project.

"CHURCH NEWS"
Thank You Pride Supporters!!!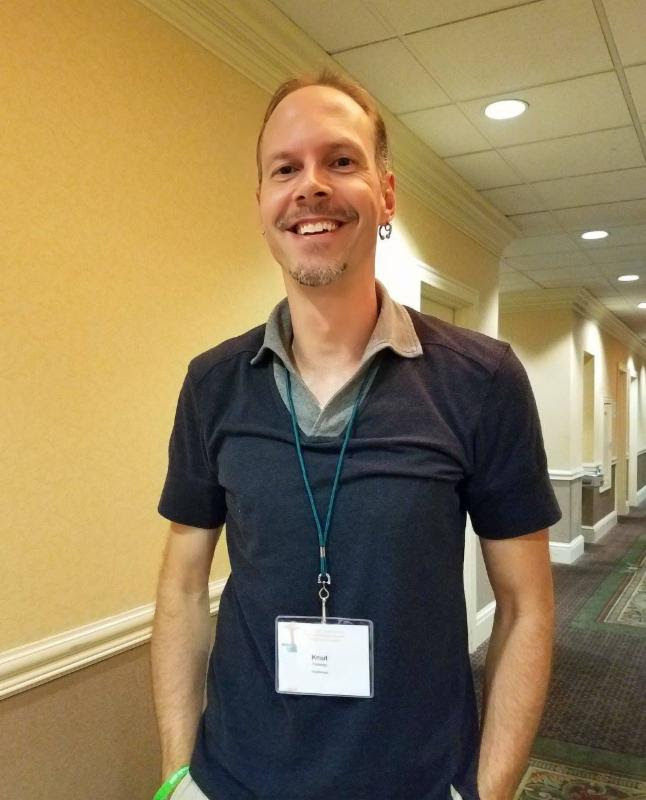 As Pride 2018 comes to a close, I wanted to say THANK YOU to the many ways you have been part of the "Pride Tide" this year.
Thank you for planning, for long meetings and calls, for reading many emails, for decorating and marching, for logistical support, for purchasing and proudly wearing Pride shirts, for celebrating, and for the many ways that you have supported our Pride coalition with your prayers, presence and contributions.
Most of all, I want to say thank you for sharing God's love with everyone in our community! We may never know how God is working through the personal connections that we make during Pride, but I am sure that God is at work and I am thankful for being a part of it.
Click Here to See the MCCDC Pride Video 2010-2018
Poem By Jackie Laughlin MCCDC member:
As if there was One God
One People
One Planet
One Love
And we recognized Her many glorious Names
In all the wondrous places
She might appear today
Right now
We are Hope
We are Vision
A world made flesh where all are welcome
Tower of Babel
Spirit Song Rise

Update on MCCDC's Strategic Plan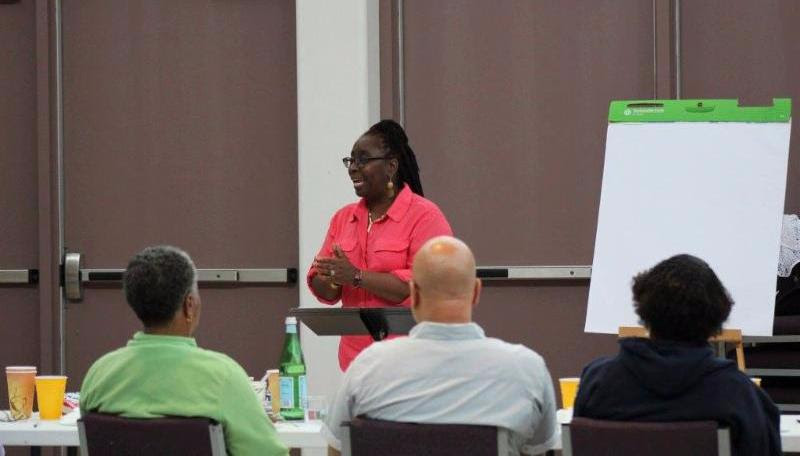 The MCC Statement of Faith affirms that "Metropolitan Community Churches is one chapter in the story of the Church, the Body of Christ… We are people on a journey… We are part of an ongoing conversation on matters of belief and faith, shaped by scripture and the historic creeds, building on those who have come before us. Our chapter begins when God says to us: 'Come, taste, and see.'"
Through his parables, Jesus teaches that we are stewards of our life and talents. In this time and place, each of us receives different gifts of the Spirit to be used for the greater good. In 1 Corinthians 12: 4-7, St. Paul reminds us:
"Now there are varieties of gifts, but the same Spirit; and there are varieties of services, but the same Lord; and there are varieties of activities, but it is the same God who activates all of them in everyone. To each is given the manifestation of the Spirit for the common good."
Today, MCCDC must be about discovering our renewed aspirations – engaging our community in "our songs of imagining" who we can become, why we exist as a church, and what difference we can make in our challenging and often disheartening world.
We believe that the Holy Spirit will inspire many different voices to help MCCDC build upon our strengths. As we work to complete the MCCDC Strategic Plan over these next weeks, we ask for your prayerful discernment of how you personally can be part of shaping our way forward as a church.

MCC General Conference Registration is open. REGISTER NOW by clicking onthe link below.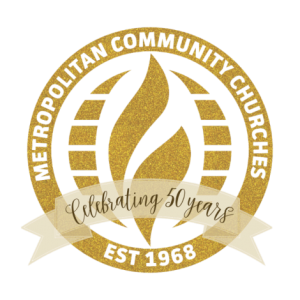 Please click here to check out this amazing conference and celebration.

Young Adult Ministry (YAM) Fund Raiser! Washington Mystics, Friday, July 13th
Tickets $25.00 will be sold
after both 9 am &
11 am worship services, now until
June 10th. Game Day: Friday, July 13th.
Where: Capital One Arena
601 F St NW
Washington, DC 20004
Time: 7:00 pm
Point of Contact: Chocolatté Miller at Chocolatte.Miller@outlook.com

JOIN THE FINANCIAL PEACE UNIVERSITY CLASS, Thursdays at 6 PM
Class Schedule:
•June 21, 2018 Lesson 7: Retirement and College Planning
• June 28, 2018 Lesson 8: Real Estate and Mortgages
• July 05, 2018 Lesson 9: The Great Misunderstanding

Life In the Middle…….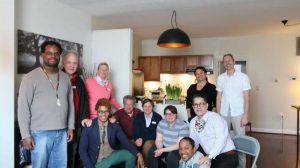 It's a Drumaque! On Sunday, June 24 the Middle Adults will have a lunch gathering at Todd's House from 1:00-3:00. (In the event of rain we will meet at MCCDC.) Bring a dish to share. If you play or have a drum, bring that as well for a jam session! We will meet in the Welcome Hall at 12:45 and walk over together, or you can meet us at 922 O Street NW (Lower Level). For more information contact Todd at 202-236-8468 or todd@thedcplace.com.
Coming Soon…..
Volunteering at the Autism Society's Conference
Middle Adults VS. Young Adults Kickball Game
Cook Out at Irena's House

Older Adult Ministry Pool Party, Saturday, 14 July, 3:00 to 8:00 pm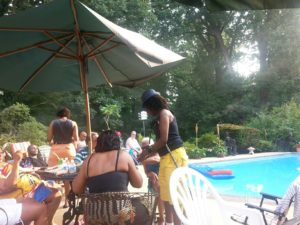 Where: 8312 20th Avenue, Adelphi, MD
It is almost time for the annual Older Adults Ministry pool party featuring home-cooked food, dancing, card playing and swimming. Everyone is welcome to attend, regardless of age. This event is only $5 plus a potluck side dish. Tickets are available each Sunday after the 11:00 service through July 7th. See Darryl Walker at the Information Station or email him at Darryl_1945@yahoo.com.

JOIN TEAM MCCDC in the Susan G. Komen Race for the Cure! September 8, 2018
Be a part of Team MCCDC's 3rd Annual Participation in the Race for the Cure!
Join us in walking, running, or sleepwalking to raise funds and awareness in support of those fighting breast cancer and working towards a CURE!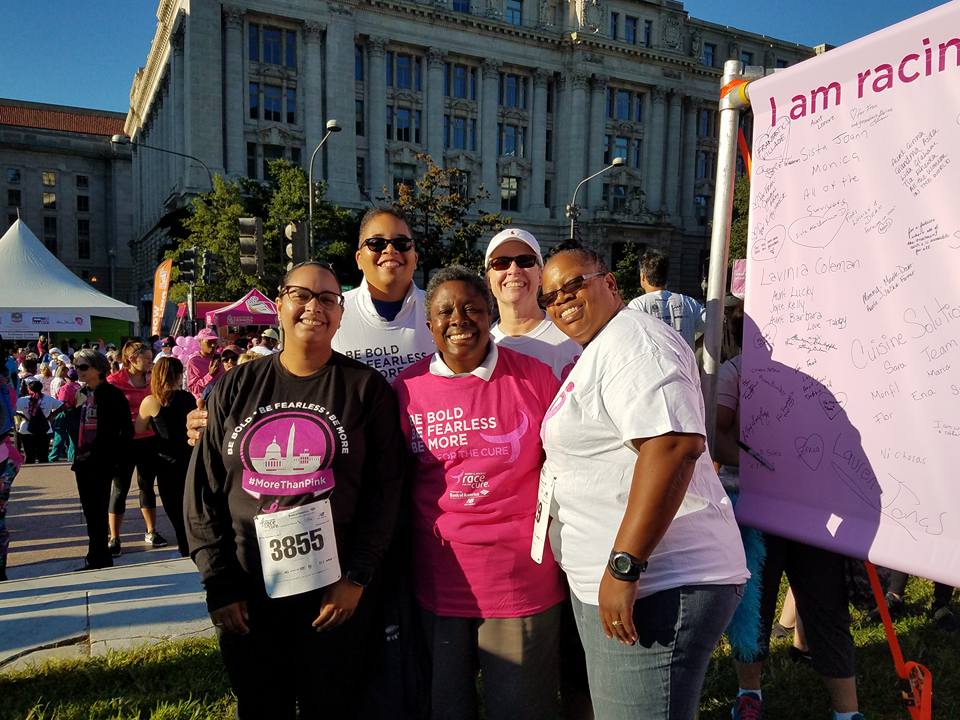 Join Team MCCDC today!
To sign up for the team, visit: and look for MCCDC. For more info and to let us know you're joining us, contact Rev. Cathy at revcathy@mccdc.com
Did you know?
• 1 in 8 women in the U.S. will be diagnosed with breast cancer in her lifetime
• Breast cancer is the most commonly diagnosed cancer in women
• On average, every 2 minutes a woman is diagnosed with breast cancer and every 13 minutes a woman will die
• Although rare, approximately 2,500 men will be diagnosed with breast cancer

Join Us on YouTube and subscribe to the MCCDC YouTube Channel!
Stay current on our video postings .
Click here to see more MCCDC Videos
Inspiration Videos, Metropolitan Community Church of Washington DC

MCCDC Bible Study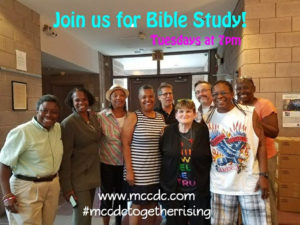 A time of community, fun, learning, and sharing!
Tuesdays, from 7:00 – 8:00 PM in the Welcome Hall
For more information please contact Dale Madyun-Baskerville at the churchoffice@mccdc.com or call (202) 638-737

Come JoinBible Study to see the play "Jesus"
Sight & Sound Theaters
300 Hartman Bridge Road
(Route 896)
Ronks (Strasburg), PA 17572
800-377-1277
When August 18, 2018
Cost $79.00
Tickets can be purchase directly from Sight & Sound Web Site: Click Here To Purchase Tickets From Sight and Sound Sight
Leave from MCCDC Church at 11 am
Show Starts At 7 pm
Car Pool to and from location
Buffet Lunch is separate
Contact Dale Madyun-Baskerville :baskerd6109@gmail.com or 202 638-7373 for more information.

Toby's Dinner Theatre, 5900 Symphony Woods Road, Columbia, MD 21044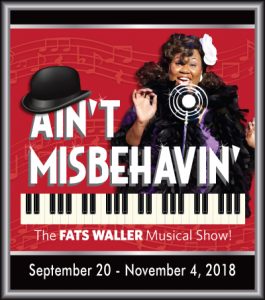 Ain't Misbehavin'
October 20, 2018, 6 PM Tickets $63.55, meet at Toby's, Money Due NLT Aug. 26, 2018, Contact Dale Madyun-Baskerville :baskerd6109@gmail.com or 202 638-7373 for more information.
'This joint will be jumpin' with Ain't Misbehavin', one of the most popular, well-crafted revues of all time and a Tony Award winner for Best Musical. The inimitable Thomas "Fats" Waller rose to international fame during the Golden Age of the Cotton Club with his infectious swing music. Ain't Misbehavin' evokes the delightful humor and powerful energy of this 'American original' with music made famous from uptown clubs to Tin Pan Alley to Hollywood!
Click below to see Buffet Menu that is Include

For questions or more information please contact Dale Madyun-Baskerville at churchoffice@mccdc.com or 202-638-7373.

The MCCDC Drama Team needs crew members.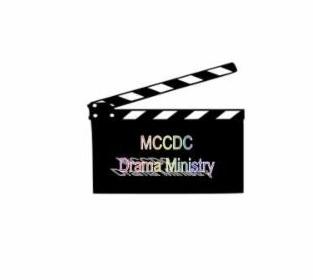 We are looking for anyone interested in helping with props, set décor, costumes, music. lighting, clean up, etc. If you have a passion and artistic flare for behind the scenes work and would like to join the drama team! The Drama Ministry meets on Mondays at 6:30 and performs on the Second Sunday of each month. If you are interested, please contact Jules at enjoyingtoday@hotmail.com or 336-419-7579.

Prayers for healing

Keith Richardson is in a nursing home near the church. Please continue to hold him in your prayers

Join our Worship and Arts Ministry!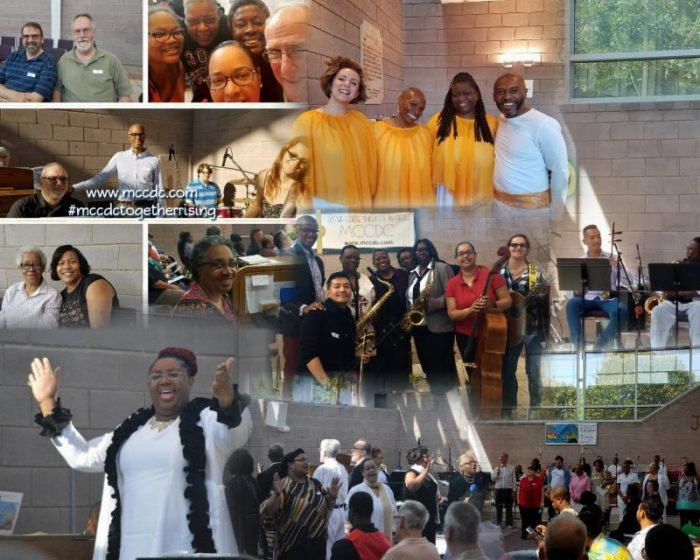 Ministry
Meeting Time
Contact
E-mail
9 AM Choir

Sunday

8:15 AM

Daniel Scearce
danscearce@aol.com
11 AM Choir

Thursdays

7:00 PM

Diedre Mouton Gray
msdeedeemusic@gmail.com
Dance
Every other Tuesday
5:00 – 6:45 PM
Cathy Batson
cathybatson1@verizon.net
Drama
Mondays
6:30 PM
Jules Christian
enjoyingtoday@hotmail.com
Eclectic Praise
Sundays
12:30 PM
Johanna Hardy
brassrat93@gmail.com